Hello friends! You are listening to The Digital Transformation(ists) Podcast, where we get curious together about what technology is teaching us about human ingenuity, resilience, and the mysterious force that magnetizes us towards connection with one another.
I'm Katie Thomas, and together with our host Christian Lane, founding partner of Praecipio Consulting, and our incredible guests, we embark on a journey to better understand technology's role in amplifying connection between us all. We'll hear from technologists, practitioners, revolutionaries, innovators, environmentalists, artists, and more, all sharing their experiences with technology and how it's affected their lives and industries.
In this episode, we are switching things up, and profiling some of the amazing people that are part of the very special team that makes up Praecipio Consulting. We are thrilled and honored to welcome Bryan Robison, Principal Architect in Tech Delivery. Bryan has been part of the Praecipio Consulting team for more than 7 years. His knowledge of software development is as vast as it's deep, and he brings a wide variety of talents to the team. Bryan's extensive background in technology was ignited when he built a website for his friend's band, way back in 1997.
Host: Christian Lane
Guest: Bryan Robison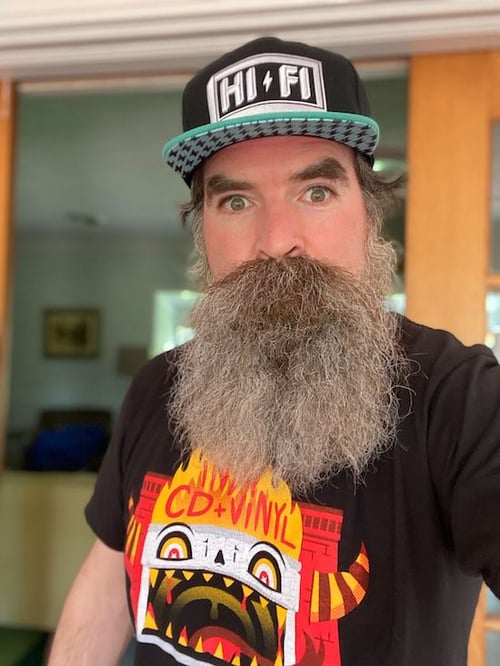 EPISODE TRANSCRIPT
SUMMARY KEYWORDS
austin, jira, consulting, big, management, devops, software, people, technology, process, favorite, clients, service, customers, company, business, years, organization, software development
SPEAKERS
Christian Lane, Katie Thomas, Bryan Robison
Katie Thomas
Welcome to the Digital Transformationists Podcast, where we get curious together about what technology is teaching us about human ingenuity, resilience, and the mysterious force that magnetizes us towards connection with one another. I'm Katie Thomas, and together with our hosts Christian Lane, founding partner of Praecipio Consulting, our co host G. Love, Grammy nominated artists and our incredible guests, we embark on a journey to better understand technology's role in amplifying connection between us all. We'll hear from technologists, practitioners, revolutionaries, innovators, environmentalists, artists, and more, all sharing their experiences with technology and how it's affected their lives and industries. In this episode, we're switching things up! Christian will be chatting with one of the amazing people who is part of a very special team that makes up Praecipio Consulting. We're delighted to welcome Bryan Robison, Principal Architect. Bryan has been part of the Praecipio Consulting team for more than seven years. His knowledge of software development is as vast as its deep, and he brings a wide variety of talents to the team. Bryan's extensive background and technology was ignited when he built a website for his friends band way back in 1997. Today's episode is brought to you by the migration experts at Appfire, makers of Configuration Manager for Jira, and 150+ other helpful Atlassian apps. Appfire wrote the Ultimate Guide to Jira migrations, packed with checklists, worksheets and expert level guidance to help organizations move from Jira server to data center or cloud with confidence. Learn more and download your free copy at att fire.com slash migration.
Christian Lane
All right, here we are, again, another podcast. I don't know what episode we're on. Nonetheless, Garrett Dutton, G.Love won't join us today. He's back on the road. He's getting really busy with a lot of live music. You know, as you can imagine, finally getting back to what he does entertaining people. And we're so happy for him. But we are working on getting him back scheduled in and don't worry, you'll hear g love here in coming episodes. In this episode, we're gonna change it up a little bit. And I'm going to talk more about the people I love, some of our team members at Praecipio Consulting. And today, I wanted to do something for a good dear friend of mine, someone that I've been working with now since May of 2014. I love when I tell people that I love getting gray with other folks and BRob, I told Bryan Robison, they were getting grey together. Bryan, welcome to the podcast, brother.
Bryan Robison
Thanks, Christian, it's awesome to be here.
Christian Lane
Well, I'm glad you're here. I'm glad we've been running with each other as long as we have solved big problems. For a lot of amazing clients, we've been really lucky to work with the world's biggest and brightest, you know, industry leaders. We've been helping them with technology and process frameworks that are more and more critical and more instrumental in their ability to be competitive. And you know, we're kind of the center of that universe. It's a lot of fun. BRob, tell me, what did you like most about consulting in the space that we're in?
Bryan Robison
I mean, it's a lot of variety. And there are certain similarities. I mean, what we do, because we deal mostly with with IT departments and, such, but there's just so much variety across the different industries, and what I've seen mean working with, with startups and working with huge fortune 10 companies, I mean, people have the same problems, they just have to some problems are bigger than others. And it's fascinating to be able to develop a solution for somebody small and apply that at scale. And also the inverse is being able to develop something at scale and see how you can take the learnings from that and apply it down to a smaller company.
Christian Lane
Yeah. But it's always what I loved about consulting. When I got to college, I got into consulting pretty early and then went over and after a couple years went over to Electric Reliability Council of Texas and spent six years learning about IT operations and, and for highly critical infrastructure and systems. But I always knew I wanted to get back into consulting to your point. It's just the variety like it's so much that you get to learn. But then I think your point is like you get one industry to learn something that makes that industry successful in that space and kind of borrows some of those lessons to take someone in a different industry as well. It's, it's just amazing. I always tell people that you know, in a career in consulting you live and work. You know, 20 careers is a fast pace. And that's another kind of thing. You know, the pace, how do you keep up with the pace of consulting? Because it's hard work is one thing I always tell people like, it's hard work consulting is a different animal, it takes a different animal, how do you, you know, get through the world of consulting?
Bryan Robison
Yeah, I mean, you just have to kind of be open, you have to be open to change, it's like what we tell our customers, I mean, you have to be receptive to those outside forces, and you just have to be comfortable walking into a situation that you might not necessarily be comfortable with. And we could talk more about that. But it does take a bit of conditioning, it's one of those things where you just have to be able to context switch a lot. And that's one of those things that's that I think, is a really big killer are for teams that when you do have a lot of that context switching, but in consulting, that's a lot of what you're doing in my day to day is going to be a couple of client calls back to back with some internal calls with a sales call with somebody I've never talked to before. And so I have to be ready to have a conversation with somebody I've never met, usually about a topic that I'm just learning about, from their perspective, right, and then be able to leverage my experience and have a conversation about
Christian Lane
Yeah, it definitely takes an adaptable, resilient human, as well. Cool. So I mentioned, you know, from the onset that you joined us in May of 14, we were in the seven years, what are some things that you've seen over these last seven, seven years, either things in our company, or just things in general, in the space in the work that we're in
Bryan Robison
Well, in the space that we're in to talk about the Atlassian world that we've been in, I mean, the biggest change has been the question of the cloud. So many customers are either using cloud today, where they were on prem, in the past, or they are in the process of moving from server to cloud. And there is that, that shift there, just that shift in thinking, where certain things work a different way, or you have to approach things like user management a different way and things. So we're seeing that but there's also been a shift as well as some of the larger organizations that are staying on prem there. They're doing a lot more with DevOps automation and things like that. So it's, it's kind of this dichotomy that we've got, where we've got some people that are based on prem, and then we have this other set of customers that are there in the cloud, that we have to be able to manage both of those. On the company aspect. Just seeing this go from when I started that we were at 14 people. Now we've surpassed 50. And just seeing that growth, and being a part of that internal transition, it's been really amazing.
Christian Lane
Yeah, I think one of the things I'm proud of, is that we've been able to continue to help, you know, these big and small companies be successful. And that's always the focus of us. Our success is really, it's our client's success, right? But we've been able to grow, I think, and take on much bigger responsibilities, much more high stakes, implementations and exercises and efforts and upgrades and migrations and all these things, while still maintaining really a high bar for quality and delivering on that one of the two things I always, I always always think about when it comes to a philosophical place or a place of like, mental focus for myself and what I want our company to be, and that's quality and responsibility. One of the things that we've done to help companies and to take on this kind of growth and this kind of expertise, while still focusing on quality responsibility.
Bryan Robison
Oh, yeah, totally. I mean, one thing that's been really interesting for me over the past few years is it's been fascinating to have a relationship with a customer for so long that you go through like, can see them through like multiple transformations. You see them gray, yeah. You have the opportunity to work with them and to continue working with them for a long time. Now, it's when you come in and you might do an initial project with them for a few weeks and then that leads to Another project and now you've been with them for years. And I mean, there are a couple of clients that we have today that I worked with seven years ago. And we're still working with them today. And it's just been interesting to see how they've transformed their businesses over that time as well.
Christian Lane
Yep. Well, it goes back to, you know, the power of success or their successes, our success, right, this is very much a relationship trust business. And, you know, kind of alluded to earlier, like, the things our clients are trusting us with are super important, super critical. And we hope to keep continuing to deliver as well as we have as we continue to grow. So let's, let's switch a little bit more back towards, I guess, DevOps, and how software is changing, you show us a little about your backstory, you know, you build software, you still do, but you know, software was your principal kind of thing earlier career, but talk to us how like, that has evolved and where we're at with DevOps and how you how you look at DevOps?
Bryan Robison
Yeah, I mean, I got started. I mean, if we go all the way back, I got started in the 80s. But I mean, my professional career kind of started in the late 90s, and then websites, industry, so. And, you know, back then, it was, everybody was still figuring everything out. And we had conventional software that was out there. And then you had this new platform, the, the, you know, the web, the Internet, and developing websites and applications, and then things like that, that were running on these new platforms. And so there were certain things that we had to kind of figure out for ourselves.
Christian Lane
Yeah. But Windows Windows, and it was a NT server.
Bryan Robison
Yeah, yeah. Those days.
Christian Lane
Oh, multi tier distributed systems was still new.
Bryan Robison
Yeah, yeah, it was pretty new. I mean, it was it was pretty new to have like a, an environment where you had a web server and a database server and things like that the first company I worked for I remember, I remember going, we'd be working on on something and we were working, we were doing, we're actually developing a soft web based software application. And our DBA would go around the office and tell us that he was rebooting the database server or something, and that we knew that meant we were going to be down for about 45 minutes or something like that. Right.
Christian Lane
Yeah. But who is your customer base for 45 minutes, right? It wasn't nearly what your customer base might be today. That's, you know, it pretty much knows your systems are critical to somehow. Yeah. You know, obviously, outside the walls, your business.
Bryan Robison
Right, right. So yeah, so we had, that we went from that to today. I mean, we can do database upgrades in the back end in the background, and nobody notices, right, or spin up an entirely new data center, and in a few minutes using some kind of automation. So it's been really fascinating to kind of see that progression from when we had whole floors or rooms dedicated to server hardware and equipment and fire suppression systems and things like that. And now we've, we've moved to this, this environment now where everything is just in this cloud. There's still those rooms that have all the servers and fire suppression systems and things in them. But
Christian Lane
It's a utility of sorts now.
Bryan Robison
Right? Yeah, somebody else's Amazon's managing that today or Google, or Microsoft, right and right access for their expertise is and now the developers and the IT staff don't necessarily have to maintain that kind of stuff. So they can focus on what's ahead and what's in front of them and keep moving forward and offload some of this, this operational stuff to
Christian Lane
And bringing, you know, bringing more solutions to their customers, right, instead of focusing those human hours, excuse me on you know, bringing a machine up and down physically or let racking and load load and racking servers, like I said, building solutions enabling the business to deliver real business value.
Bryan Robison
Yeah, I mean, and you see it too in the software side and just trends in how software development has moved. From these huge, like monolithic applications that take months or years between upgrades to where certain software is just updated, you know, several times a day, every few minutes they can be pushing changes out, and they want to and that process there is automated as well. Right?
Christian Lane
Well, we've taken some really significant clients from annual to semi-annual releases to, you're releasing monthly to releasing weekly to losing daily to releasing many times during the day. Tell us some examples, I guess, some of those kinds of clients that we've done some things with where our ability to, you know, we've helped them really optimize how they build software, how they automate the whole software development process and flow. in a way that's Yes, long and released all the time, as needed.
Bryan Robison
Yeah, I mean, one of the projects that I worked on, over the course of a couple of years was with one of our utility clients, and mean, they went through a wholesale transformation, I mean, on the services side, and on the software development side, and they, but before we started working with them, they had very little idea of really what it was to be an agile organization and be able to do ad hoc or development, I mean, they were very much attached to that model, where they were going to outline all the requirements first, everything gets built to every single requirement, and we're going to create a release for this, and that release is going to get tested. And we might put out a release once or twice a year. And that was just too slow for them, they weren't able to respond to it. And error prone,
Christian Lane
is a massive coordination mess.
Bryan Robison
Yeah, it took forever to get anything done. And so they went through a process of transforming their whole way of doing things, they replaced all their old software with modern tools. They were what the industry standard was a few years ago. And they wanted to get up to date. And we move them into a more modern tool chain with more modern processes. And along the way, they implemented a lot of automation, as well. So that if you needed to develop a new feature for one of their homegrown applications, that the system was smart enough to spin up an environment for you automatically and go through checks and give you that environment to work in. And then you would make your changes and then that would go through its process. And I mean, they had even gone as far as to automate a lot of the change control process. So when they had a change management board review every week, they could see what software changes were on deck that week, and whether any needed approval before they got put out things like that. Yeah, we were able to see them transform in real time. And see the efficiency that is brought to the organization.
Christian Lane
Yeah, but help them ensure that they're relevant and competitive today, right? Because it is a big strategic change, you know, one of the things that comes to mind is you are done, or this product was a client where this particular client I'm referring to is a global fortune, you know, top five biggest retailer in the world. And so many years ago, they were concerned with the moves Amazon was making and how Amazon's a big threat. So you helped with consolidating, helping get all of their developers on one platform together 1000s and 1000s of developers on one platform. A lot more obviously, a lot more integrated. You know, sdlc doesn't have DevOps capabilities. And this is strategic. I mean, this is critical, because they really were feeling the pressure of Amazon coming. They knew that they needed technology, software, and a competitive future. Here we are.
Bryan Robison
Yep. Yeah. And they were an early mover in that as well as getting to that level, getting to that unified system and being able to manage it, maintain it and scale it out. Be able to support that, that large of an organization.
Christian Lane
Yeah. So you got experience in software development, DevOps, and that's just kind of touching on some things. Here. Service Management is also where you get a lot of expertise. Talk to us about what you see happening in service management. You know, we all think of service desks, you know that they will work in some way or form. But tell us what you're seeing in the service management space.
Bryan Robison
Yeah, I mean, service management to me is, like, what drives the work on the inside the company, like a lot, a lot of what we see, we, we know what a company does, right. But we don't necessarily know how they do it. And management plays into that a lot. It's, it's basically that that support behind the scenes and a lot of times we we formulated in terms of like IT Service Management, but what we're seeing a lot, especially with our larger customers is really an enterprise approach to service management, where they are supporting everything from onboarding a new employee to starting a new project to even like changing light bulbs. Now, I mean, everybody is part of this service management organization, your facilities team is going to use service management, just like their IT department, HR marketing. And, and I think one of the big goals is, everybody wants to do more with less. So they want to be able to have these well designed systems that will guide them through the process. And a lot of the projects that I've worked on with customers is just making sure that that that design is intelligent enough to where we get the information we need at the beginning of the request, and then add to it along the way, and then have an efficient way of being able to track where things are in the process. So something, then be able to triage it, assign it to somebody, get the work done, and then track it through completion.
Christian Lane
But it also allows teams like people to submit requests in a clear, concise note, portal approach so that, you know, people aren't lost in the drive, navigate the company and who to ask for help, or who to really get service from, it makes that easy, but it also provides that person the ability to like understand, like, where things are, it gives us a lot of visibility, and also way of interacting, right, and keeping things organized so that they can see like, Oh, good, it's in progress. I know why it is helping me. I know, my facilities team is actually helping me out. And if I need to cancel, like my requests for, you know, a new desk or new chair, I can just click a button and do it. You know, I can self service that way. And more quickly interact. I think it's bringing a lot of just this is a positive work experience that way, maybe some less frustration with, you know, the job being like how to figure out how to work in new environments, as opposed to just doing the job? Well, I just plugged in quickly, we did a state of service management report for 2021. We did this big survey, asked a lot of questions around service management and its expansion into other parts of a business, you know, going beyond IT Service Management takes those practices and principles and applies them into more parts of the organization. And, you know, we're finding that there's a lot of interest and a lot of folks moving to expand the service manager capabilities beyond it. And I know that you've worked with some clients on some more specific areas of business that are not related. Can you share some stories, perhaps about some service management projects you've worked on?
Bryan Robison
Yeah, there's some creative uses for service management outside of it. I mean, I can think of one specific example. I didn't work on this project. But Bryan Nye, one of my colleagues, did a couple years ago for the Metropolitan Museum of Art, New York, where they utilized Jira to track requests for their artwork. And they're using it for tracking both art that was sent out for repair and art that was sent out for on loan so that people could come in and make a request for a specific piece that was all catalogued in the system. And you could get a dashboard and see where this artwork was in their system. It's one of the most creative uses I've seen for you know, just the tool. Well,
Christian Lane
I think prior to the process working toward that we did with them, I think they were met using masking tape to put like a post on the back of a piece of artwork to track it through some process. And these are like priceless artifacts, priceless pieces of art, at least now have a real need to have a real sense of like, where things are, as is described. comical but real, right? Oh, yeah,
Bryan Robison
yeah. And I mean, you know, and that's something that, you know, they worked with what they had, they weren't technology experts, they were art experts, and they approached it the best way they could. I mean, I think that that's one of the advantages I think we have as a consultant, though, is that we get to work with all these different industries again, and we can see how it's like, oh, well, you know, I know, I know, you're not in this space. But in the technology space, we could do it this way. And this process can apply to you. And that's one of those areas we can really shine with our customers.
Christian Lane
Yeah, maybe to add to that, I think one thing that is really unique in the space that we're in, perhaps even right away is that you can talk over a consulting firm, but we're process consulting from as well. So when we think about an implementation of some solution, we're approaching it from both the process side of things as well as the technology side of things. So when we go through an exercise of implementing this, there's a clear method that we go through, it's very repeatable, it's highly successful, you know, we got a 72, lifetime NPS, which is remarkable when your benchmark is in any industry. But what I'm getting at is that, you know, we do a lot of process optimization, process thinking, a lot of process consulting, in the same effort and exercise to implement the tool. And I think that's where we bring a terminal uniqueness, it really is a huge advantage for our customers, because not only are they getting some technologies don't manage something like we're actually optimizing process from a process consulting perspective, it really is giving them a much better solution, and helping them really just be that much better off after the tool is in place, you know, the adoptions high, the ROI is high. I think it's for those reasons that, like our customers keep coming back to us for more solutions, as you alluded to earlier, you got clients we've been working with for 10 years. Right? It's pretty remarkable. I guess, we are a remote company, day one. And then in about, I guess about a couple years before we brought you on board, we moved into an office out on the east side of town and Amina road. So you got to live through that first office with us, and then a more corporate space. And then in October of 19, we got out of our commercial lease, and decided to go back to being a remote first company. And some people told us we were genius about that, because we got ahead of COVID. It just happened to be locked in. I think our ability and willingness to make a move, we had the opportunity. But the reality is, that, you know, teams are more distributed now than ever. I think the whole argument about work from home and work remotely is done. What are the new modalities of work that you think are possible for us wouldn't be possible without technology we have, you know, do you think that trends will continue? What kind of recommendations do you have?
Bryan Robison
I don't think so, I mean, the way that is not really in the way that we're working today, and the businesses that we work with that are successful, are the ones that are embracing these new technologies. They're they're embracing DevOps and service management and in chat ops in particular, I think that's been huge. These companies are reworking their own processes to take advantage of all these tools and the efficiencies that come from them. I mean, just, I mean, you talked about Praecipio Consulting being remote first, and then us moving fully remote in 2019. I mean, I went fully remote in 2016, when I moved from Austin as true, you know, rely on the technologies we have every day. I mean, my whole day is in using these tools like zoom and slack and, and the Atlassian suite to be able to do my job, able to talk to my customers and now moving toward conversations and alerting and things. Just to give you an example. I mean, one of the projects I'm working on is in the DevOps space, and we're actually doing some automation of, of managing the Atlassian tools. Right. So We've got configuration management software and ci, continuous improvement tools that are actually building out infrastructure in AWS, deploying Jira and making updates to Jira, and things like that. And those processes all rolled back into slack. So I mean, I can make a configuration change to Jira, in, in a configuration file that's stored in, in Git. And when Jira gets that update, I get a real time notification in slack that the build finished, right, and that that new configuration changes live. And I didn't have to physically log into a server and do any of that. Just the system did all that stuff for me. And I mean, that that particular in particular is not going to be possible. But just knowing that all I have to do is go in and change a file and the system is going to take care of that allows me to focus on other things while that whole process is running in the background. I think these trends are going to continue. technology is evolving, and there's always going to be a best new way of doing something I mean, we're going to see a trend where remote work, I think it's going to be the norm and the background support systems are going to have to support that that's where what the emphasis on service management is going to be important. Because where not everybody is going to be in one location where we're at, we're going to be dependent on these tools for remote collaboration, but also need to have an effective process in place on the back end to be able to support all these teams.
Christian Lane
They just can't walk down the hall, up on Sue, an accounting school. There is no cap on gym and procurement or facilities, shoulders and something done. Let's say searching here, because I don't think we'd be talking about Austin, you're talking about music. I wish GE was available for this particular podcast because I know that you would like to spend some time with them. But it Yeah, Austin's got its very strong culture, a lot of music in tech in our culture. You've been in, you were lost for quite a while we moved back up to Indiana, to be close to your wife's family. But just tell us about Austin and just kind of the role that it plays in our culture and how we contributed back to Austin.
Bryan Robison
Well, I mean, that I mean, I was drawn to Austin. I think, originally what a lot of people were drawn to Austin, I mean, just that the creative community there just kind of fosters this life
Christian Lane
In general, I will say this, it was a lot harder to move to Austin to get a job when you and I made our move as competitive now. It's crazy. It's
Bryan Robison
crazy, different. It's crazy different. It is crazy different. I mean, the first time I went to Austin was, gosh, back in the early 90s or so. And I mean, I was definitely drawn as a musician. First and I mean, that was one of my big draws for moving to Austin originally was the music scene there and just how vibrant it was and how active it was. And there was an old saying, I mean, you know, if you're in a band, you're in like five different bands. And I mean, that was my life for a while. I mean, I was in three or four bands at one time doing that, but now there's just a draw there that the UT has a lot to do with it. Because you have this constant influx of young people with new ideas. And yeah, I mean, back then, people would be drawn to UT and then they would finish UT and they would stick around and they would start bands and start coffee shops and, and start this kind of culture there. And that was a big draw for people especially coming out of college and looking for a community and things like that. And you know, a lot of us on the, I guess in the tech industry there have been several waves of tech companies in Austin. I mean, back back in the 90s. You had that the homegrown kind of tech companies today, Tivoli and trilogy Realty and even Dell, you know, back then, you know, I I came along, kind of right at the end of that And like my first roommates in Austin back then wherever x trilogy people, they, they had left trilogy and had kind of branched out on their own. And everybody was doing something but we were all doing something that had something to do with the web and new technology and things like that. It was just a really vibrant kind of time. But a lot a lot of those contributions, they'll come back you know, back back into Austin and just kind of make it what what it is
Christian Lane
what, you're very talented in so many ways, including images you've been a lot of dancing with. What was your favorite guitar?
Bryan Robison
The favorite guitar
Christian Lane
it's hard, it's hard to answer. Yeah. Your electric guitar.
Bryan Robison
By electric guitars. My I mean, my favorite. My favorite one is probably the first like real vintage guitar the like, I set my sights on and I would like to like, like my first dream guitar, I guess. What is that? It's a 1973 Telecaster Deluxe. So like it's, like Thom Yorke from Radiohead played one. Li Ronaldo from Sonic Youth. Chris Shifflett from the Foo Fighters has a signature version of a Telecaster on steroids. So it's got big humbuckers in it. It's got a big strat headstock on it like the Jimi Hendrix style like oversize. headstock and yeah, but it was like the first was kind of that first like a real dream guitar that I got. And so yeah, that's my that's my favorite guitar and my
Christian Lane
my collection. Nice. You've got quite a collection and yeah, even a little workshop. Back in Austin. Repair as you're soldering. These guys, you get that over to do you still do that?
Bryan Robison
Oh, yeah. Yeah, I actually have it set up in my office here. So I'm lucky in that my home office used to be the original garage to my house with just this big room. So I've got my instruments. I've got my workspace for work in the corner. And then the rest of it is for doing music. So I have a table set up that can work on guitars on and then add one for recording and amps and stuff and other parts of the room. Nice. And I still tinker, I can't leave anything alone. I feel like every instrument I buy I have to change something on it.
Christian Lane
Yeah. The Tinker? Yeah. Very cool. We'll be wrong. We're coming up on 15 years as a business. Since we started back in Oh, six. I can't believe it's fast. I can't believe we were seven years ago this fast. Thank you. I appreciate it so much. I mean,
Christian Lane
Yeah. So many more good things to come. A lot more bigger, better challenges. Still. A lot of clients did amazing things and had amazing challenges. So I'm looking forward to all the things to come. Alright, so these are just like, one. One word, two word kind of answers. This is the speed round. All right, are you ready for it? Yeah. All right. Favorite neighborhood in Austin.
Bryan Robison
That's got to be East Austin. I mean, that's where I lived for 12 years.
Christian Lane
Just off Manor road.
Bryan Robison
Just off Manor road just down the street from the old office.
Christian Lane
Nice. Favorite music venue past or present.
Bryan Robison
Oh, man, that one's tough. I mean, I moved. I moved away about five years ago. So that's probably going to be a past venue. But I gotta say beerland. Right. It's not their River. That's on the Red River. Yeah, I think it folded that a couple years ago. But I think it's still a venue but it's not beerland anymore. Yeah. Yeah.
Christian Lane
Favorite cafe.
Bryan Robison
Bouldin Creek.
Christian Lane
Alright.
Bryan Robison
Man, this one's I don't think this one's there anymore either. But it was the Long Branch to land on the East 11
Christian Lane
Favorite park?
Bryan Robison
Favorite park in Austin. Oh I mean There's so many
Christian Lane
The easy answer. Yeah.
Bryan Robison
Yeah, I really like how there's a park up north like Shoal Creek. That's really good. I like that one a lot.
Christian Lane
Favorite festival?
Bryan Robison
I got to say Fun Fun Fun Fest.
Christian Lane
A lot of fun back in the day. Yeah. Nice. Favorite gadget.
Bryan Robison
Favorite gadget. These days, it's probably gonna be one of my guitar pedals. Sorry. Yes, especially with the one the one right now is by this company. Maris. It's called a poly moon then so the delay pedal has this built in modulation that's super cool like Flan phase and kind of chorus and we can get real spacey and I've been getting into it a lot lately.
Christian Lane
Sweet. Favorite software.
Bryan Robison
Oh, gosh, favorite software. Again, I'm gonna go the music route. Universal Audio. They make fantastic software. Cool. I make a lot of plugins for recording and things like that.
Christian Lane
Let's get on sales and get those customers. Right.
Bryan Robison
Yeah.
Christian Lane
We've got a list of like customers that we were all just dying to do business with. Let's make sure we get on that list.
Bryan Robison
I think we've talked to them before actually. Yeah, we think they might be on the list already.
Christian Lane
Nice. Favorite book
Bryan Robison
Chef, Marcus Samuelsson memoir. Okay. It was a terrific read. His life is so fascinating. And I'm, I love food, I love cooking and in a different life. I might have been a shift instead of a DevOps consultant. For architects. Yeah.
Christian Lane
Well, that's gonna segue The next question: Texas barbecue or Louisiana crawfish boil.
Bryan Robison
Oh, man. That's a tough decision. I'm gonna go with barbecue. Yes, I brought a I was down to Louisiana for a couple months earlier this year, and I brought a smoker back with me. And I've been really getting into it. The last few months. Yeah.
Christian Lane
So BRob, I appreciate you, brother. Thank you so much for the time for the visit and for sharing a little about yourself, your experiences and the kinds of things that we do.
Bryan Robison
That's terrific. Yeah. This is great. Thank you so much for having me.
Katie Thomas
Thanks for listening to the digital transformation. This podcast brought to you by Praecipio Consulting. Praecipio Consulting provides flexible, scalable, expert level IT and business solutions to enhance productivity and decrease costs. Check out our other episodes, access show notes and links and listen to some great bonus content on our website at PraecipioConsulting.com. Like what you heard? Subscribe rate and leave us a review wherever you listen to podcasts, and tell a friend! We love making new friends.
I'm executive producer Katie Thomas. Victor Vargas is our lead engineer, Alejandro Caballero is our editor, Rodrigo Martinez and Stephanie Harrison our writers. If you want to find out how we can help you with your organization's digital transformation. Or if you just want to find out more about digital transformation, send us an email at contact@praecipio.com. Thanks for tuning in.