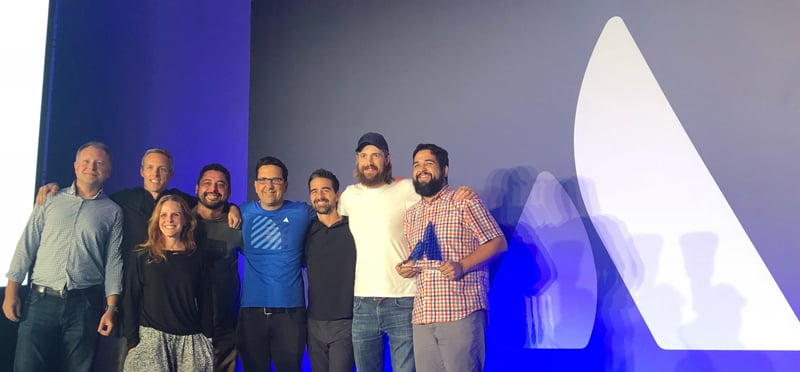 Barcelona and Austin, TX – September 3, 2018 – Atlassian announced today that Praecipio has received Atlassian Partner of the Year 2018: ITSM for their outstanding contribution and achievements during Atlassian's fiscal year 2018. This includes exceptional efforts in developing new business, thought leadership, and products and services that complement Atlassian.
"It's a privilege to be named Atlassian Partner of the Year for the fourth year in a row, and it is a milestone in our successful partnership with Atlassian," Praecipio Founding Partner Christian Lane said. "Serving as an Atlassian Platinum Solution Partner is a critical and core capability and we are honored to be named an Atlassian Partner of the Year for the fourth year in a row. We look forward to continued success and to bringing best-in-class solutions to our customers contributing to their success and achievements. Winning in the IT Service Management category is a validation of the expertise we have in the ITIL-based ITSM disciplines. Our business' roots are in ITSM."
Praecipio was one of 15 recipients honored as Partner of the Year during the Atlassian Partner Day at the company's European Summit in Barcelona, Spain.
"Atlassian is thrilled to recognize and honor our 2018 Partner Award recipients", said Martin Musierowicz, Atlassian's Head of Global Channels. "Solution Partners are instrumental to our customers' success and we are excited to be able to highlight some of our top partners who are going above and beyond to support customers and provide Atlassian services."
Praecipio enables impactful transformations to build, release, run and manage better products and services. As a cross-disciplinary consulting practice, Praecipio specializes in DevOps, ITIL-based ITSM processes, Agile/SAFe, and various ALM frameworks. Praecipio is a trusted partner to clients of all sizes and industries.