As a Solution Architect at Atlassian, my team has had the opportunity to work alongside Praecipio, one of our Agile at Scale Specialized partners, for some time now. We've collaborated to ensure that some of our largest customers received the right level of support and guidance needed to successfully scale their agile practices with Jira Align. In my current role, combined with over 10 years of experience as an agile coach, the biggest challenge I've often seen an Agile inspired group attempt to overcome is deciding what practices and ceremonies to standardize on. The question is often asked: How do we stay true to the agile manifesto and empower the people that do the work to continuously improve?
Rather than just tell you what a given Portfolio, Product Pillar or Business Unit needs to standardize to scale their agile practice, I want to discuss the 'why' from the lens of an impacted customer because focusing on the customer impact is how you reduce waste and surface the need for standardization in the spirit of agile. In my observation, below are the top five most impactful areas for standardization to unlock scaled agility.
Top Five Standardization Essentials:
Product Quality Principles. This is the working agreement among those that build the product and those that manage the product; examples include engineering excellence practices like continuous integration and continuous delivery (CI/CD), test-driven development (TDD), user experience design and definition of ready before releasing to market. Establishing product quality principles is important because defects make customers very unhappy. They break down customer trust and loyalty, and lead to lost revenue.

Retrospectives. These are regular recurring events that surface impediments or opportunities across all teams and at each team level. These are important because problems do not resolve themselves, and teams need to be empowered to improve their ways of working. This is also how wasteful processes that have not proven to serve the customer's best interest are surfaced. A poorly run organization is obvious to customers. They want to engage with providers who advance their products and services on a regular basis.

Common Work Object Definition. Work objects describe what we hope to achieve and roughly how long it might take, such as epics, features and stories. It is important to clearly define the documentation structure for each work object, the timeframes, and ownership expectations, so that planning and working rhythms can be established. Customers want to receive value early and often. A common work definition enables the organization to break up product delivery and feature enhancements into achievable goals.

Estimation System. An estimation system is used to describe the work to be delivered and level of effort or complexity it will probably require, such as story points or t-shirt sizes. It is important to estimate delivery objects because estimation drives meaningful conversations that surface barriers and feasibility. Near term product roadmaps and the ability to deliver on a release plan depend on how well teams can plan their work. Customers establish loyalty when they see a roadmap containing the things they ask for and they actually receive them in a reasonable amount of time.

People and Team Structure. This is the way people are organized and grouped together. Agile at scale adoption will result in operational changes and it is important to structure teams around the value stream in a way that maximizes the flow of communication, feedback loops, and market delivery. An organizational structure that is compatible with the agile operational model reduces dependencies across teams, wasteful processes, wait times and impediments. Customers benefit the most from an optimized people and team structure because they are receiving value as quickly as possible with the best quality.
Now that I've shared my top five essential areas of standardization, I want to hear your thoughts on how challenging you believe it would be for your organization to implement them. Do you believe there is a different set of standards that are more impactful to scaling agile practices? Connect with me on LinkedIn and let me know your thoughts!
Interested in learning more? Check out our co-authored whitepaper, The Connected Enterprise: Close the Gap Between Business Strategy & Execution or Contact Praecipio for a personalized demo! We'd love to share the benefits of Jira Align with you and your team.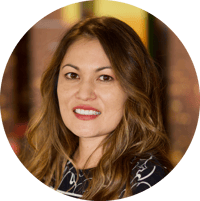 Jessica Piikkila, Atlassian
Jessica Piikkila is a Solution Architect at Atlassian, where agile & DevOps, IT service management and work management software help unleash the potential of every team. Before joining Atlassian, she was an agile coach for over 10 years helping her clients scale their agile practices. She has two children that remind her everyday to keep learning and be open to new ideas.