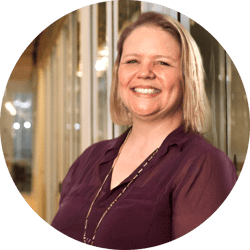 Amanda Babb, CSM, SPC5
Amanda Babb, Principal of Client Delivery, has been working in the Atlassian products since 2013. After becoming a SAFe® Practice Consultant in 2015, she's worked with Enterprise organizations facilitating their agile-at-scale transformations leveraging the Atlassian Products. A self-proclaimed Agile Evangelist, Amanda has worked closely with Atlassian to build Praecipio's Jira Align practice, blending framework and tooling to accelerate enterprise digital transformation.
Take a look at some of Amanda Babb's favorite Jira Align resources, including webinars, whitepapers, and articles. Think your organization is ready to connect strategy to execution? Dive in, and of course reach out to our team to learn more about Jira Align onboarding, training, and coaching with Praecipio.
Looking to get leadership buy-in for Jira Align?
Start Here:
Not sure if your organization is ready for Jira Align?
Find Out:
Jira Align is a powerful tool, but it's not a one-size-fits-all solution. Check out our collection of Advanced Roadmaps resources if Jira Align isn't a fit for your organization.
Other resources to guide you on your Enterprise Agility journey: