In our tenth episode, we're joined by the multitalented Daniel Breston, author, coach and business continuity specialist that integrates the strengths of Agile, DevOps and ITSM in his professional practice. With more than 40 years living and breathing technology, Daniel has been witness and participant of the radical changes the world has gone through. We talk about his start in IT with gigantic mainframe computers, the benefits of mentorship and coaching in today's hypercompetitive business world, haggle bots and how AI is transforming human interactions, and how simulations are becoming a valuable tool in the IT arsenal.
Host: Christian Lane
Co-host: Garrett Dutton (aka G. Love)
Guest: Daniel Breston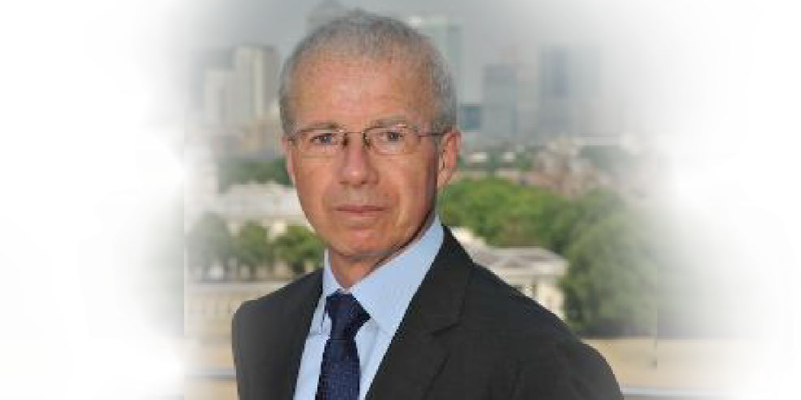 Daniel is an independent management Consultant, Coach, and Author with over 40 years experience in the fields of IT operations, ITSM, and business management. His years spent as an international CIO and IT director have provided him with a wealth of knowledge in IT best practices and beliefs including DevOps, Lean, and Agile; enabling him to help organizations create better and safer products and services. With a life-long focus on Attitude, Behavior, and Culture, Daniel is able to coach management teams in creating a happier, healthier, and more productive workforce, serving more satisfied customers. Daniel also contributes to future practices as an author, blogger and speaker.
EPISODE TRANSCRIPT
SUMMARY KEYWORDS
coach, people, technology, business, bank, business continuity, big, cloud, service desk, uk, simulations, bottleneck, devops, customers, work, challenge, atlassian
SPEAKERS
Daniel Breston, Christian Lane, Garrett Dutton, Katie Thomas
Katie Thomas
Welcome to the Digital Transformation(ists) podcast. On today's episode we're joined by the multitalented Daniel Breston, author, coach and business continuity specialists that integrates the strengths of Agile DevOps and ITSM in his professional practice. With 50 years living and breathing technology, Daniel has been witness and participant in the radical changes the world has gone through. We talked about his start in it with gigantic mainframe computers, the benefits of mentorship and coaching in today's hyper competitive business, world haggle bots and how AI is transforming human interactions and how simulations are becoming a valuable tool in the IT arsenal.
Today's episode is brought to you by Botron Atlassian apps, an Appfire Company. Botron recently partnered with Jira expert and Atlassian community leader Rachel Wright to create the ultimate guide to Jira migrations. It's packed with checklists, worksheets and expert level guidance to help organizations move from Jira Server to Data Center or Cloud with confidence. You can learn more and download your free copy by searching for "Botron ebook" in your favorite search engine, or going to botron.io/praecipiopodcast.
Christian Lane
Hey, Garrett, good to see you again man. How've you been?
Garrett Dutton
Hey, Christian, I'm good. How are you doing man?
Christian Lane
Can't complain. I guess it's been six, seven weeks since we last got to do a podcast.
Garrett Dutton
Yeah, our producer Katie, wished me happy new year. So Happy New Year.
Christian Lane
You know, I'm really excited about our guest today, Daniel Breaston. Daniel brings such a wealth of experience in the world of technology. 30 years in technology, I guess the last 10 years more around coaching and consulting and doing great things to help companies and leaders navigate the world of innovation and delivering value with technology. So super stoked to have him on. We've to talk a lot about leadership and some of our podcasts and a whole bunch of stuff. But today, we're gonna talk some about, you know, coaching and mentorship. And I gotta, I'd venture to guess and I think, you've had a lot of success in your career... who've been some of your best coaches.
Garrett Dutton
Well, I will say I'm really thrilled to have Daniel on as well, because coaching is his beat, I should say being coached is something that I kind of really feel strongly about in my line of work, especially when it comes to making records or producers. I look at a producer as a coach. And yeah, so the latest, the latest great coach I've had, was working with Keb Mo who was also a guest on an earlier episode. But yeah, again, he really kind of took me under his wing. And I think a big part of it has to do with it, to be willing to be coached, right to end. I'm sure we could talk to Daniel about that, as far as some of the people that he's worked with that have been willing to be coached or not. But if you can, kind of having that mindset of learning. So yeah, the one that really comes to mind is Keb Mo, of course, my father, continuously throughout my life has probably been my greatest coach and mentor. I think back to a lot of sports coaches in high school, and these guys were big influences on my life. And again, some of my teachers in high school and junior high, I think had a really profound effect on me. So those are some of the ones that I think about.
Christian Lane
Yeah, well, mine are very similar.
Garrett Dutton
How about you? Yeah. How about you boss man?
Christian Lane
Yeah, my dad, my stepdad, uncle's, my uncles are very influential a lot. I learned a lot about business though my uncles and my grandfather by shadowing them, you know, when I was like, six to the time I was about 15, 16, just kind of shadowing them, going to the factory that they built, the family factory and the business they were in. And one of my really special mentors was a gentleman named David Johnson. He was my boss at ERCOT and then later became a client and just instrumental in teaching me so much about the business of helping companies with IT and technology. So yeah, super fortunate to have great coaches in my life. And I think you know, to that end, let's introduce Daniel. Daniel, thanks for joining us. Let's talk about coaching and technology.
Daniel Breston
Thank you very much. Nice to meet you. Nice to see you again. Christian and nice to meet you Garrett. Christian I just want to thank you for saying I've only been doing this for 30 years.
Christian Lane
I thought 30 like in CIO type roles and then the last 10 Consulting I thought, I know we're going on 40, is it more?
Daniel Breston
It's going into my 50th year
Garrett Dutton
50! Has digital been around that long?
Daniel Breston
Ha Ha Ha...
Christian Lane
Well to that end tell us, what is this trajectory been like, I know that the acceleration and as an all time high, the pace at which we're moving even these last five years and 10 years compared to 20 years, the time I've been in IT, tell us about it, like what's your what's your take on it?
Daniel Breston
Well, when I started at the third largest bank in the great state of Texas, and a hurricane made us the first largest bank in the great state of Texas because the other two banks didn't have business continuity. We thought we were pretty cool. And all we always had really done was get lucky. And our mainframe had a terabyte of storage. We were the first bank in Texas to have a terabyte of storage. Five, which was five floors of those washing machine disk drives.
Christian Lane
Uh huh.
Daniel Breston
And you look at your phone now, in your phone has as much storage and as much power as my first mainframe computer did, you know half century ago?
Garrett Dutton
How big was that room Daniel? Like physically
Daniel Breston
Two Texas city blocks.
Garrett Dutton
Oh my God, that's unbelievable.
Daniel Breston
So it was, you know, a massive amount of space and there weren't a whole lot of people but for the equipment we had in from the 1970s to 2000. We had, you know, yeah, Windows servers that started to come in and Unix servers and started to come in and stuff. until 2000. As you know, Christian, we didn't start virtualizing anything, really, to any great extent. So from 2000 until now, okay, half the time now that I've been in the business, we've gone from: you always have to have a data center that's bigger than anything.
Christian Lane
Bigger than you want.
Daniel Breston
Yeah. Yeah. Bigger than you want baby you can afford in some cases. To this thing called the cloud, which is just a bunch of mainframes that don't really exist, right? They're all virtualware
Christian Lane
Yeah it's someone else's datacenter
Daniel Breston
It's like funny money. It's like funny computers. The power is just just so impressive. And the speed and connection, I think the power of computers is interesting. But the power of the network is what is the magic?
Christian Lane
Yeah,
Daniel Breston
if you had told me back in the 70s, that I would be able to talk to anybody I wanted to at any point in time, from my house. Okay, by just clicking on an app, whatever that was, on my, on my computer, I would have just laughed at you, I would have said, this is a Tracy stuff. But now you look at the Apple Watch. . And that's Dick Tracy stuff.
Christian Lane
Right? Well, that's like the thing, the underlying piece of all this is that the bottleneck is moving. It's constantly moving. Can you just spin fast enough? Well, eventually got the solid state. Can you get enough data through the pipes themselves, well we got fiber? So you're always just moving, advancing the bottleneck. Ultimately, it seems to me that the bottleneck is people, right? Because you can only do so much physically, you can only tap into the human power so far. But now we're trying to solve that with full automation, and things of that nature, which gets into solid practices, running IT Service Management, detecting and healing on the DevOps front, releasing things and using automation to do so to reduce errors and accelerate the pace at which you can accept change while still providing reliability. What are you coaching? What are you telling people? What do you tell an IT tech managers that you coach that is helping them through these new challenges?
Daniel Breston
The first thing I'm telling them is that technology is no longer the issue. It's just whether or not we can create the outcome in the amount of time and with the cost that is feasible for the customer, or is going to be relevant to our staff. The second thing is, as I say, tell me what you want, because tomorrow it will be there. I read a story today on the BBC News about haggle bots. Have you heard of this?
Christian Lane
No. Inform me.
Daniel Breston
Okay. So, Christian, you and I are on the phone. I put a haggle bot onto my... we're on a zoom call. I put a haggle bot onto my zoom, call. The haggle bot notices the different reactions you get to my statements. I'm a vendor I'm trying to sell to you. I know when you're about to cave in.
Garrett Dutton
Is this a real thing?
Daniel Breston
This is a real thing. Go to the BBC News site. These are haggle bots that people are putting on to help people do stuff. And I think you know what I'm telling service management people or CIOs, is stop talking about the toys, nobody cares. You have an opportunity now to do what we've been trying to do for the last 50 years which is talk about the outcomes. You tell me what you want. If you got the money, we got the time. You know what, we'll be able to do it and it won't take as long to do anymore. I mean, there's just neat and crazy AI stuff that's coming out left, right, and center all over the place. And I think that's going to be the big influencer, especially now in COVID, coming out of COVID.
Christian Lane
Sure. And a lot of the AI advancements now are all still, like anything technology, on the backs of the doubling, and the improvements and the movement of the bottleneck, right? We can get in, and we can pull the information more quickly. At massive volumes, we can interpret and apply the algorithms more quickly. And in real time, you know, manipulate,
Daniel Breston
It's all about the data. Its data gathering, and data mining at speed. And the speeds are terrifying. I mean, if it's fast enough for me to be able to tell your emotions over a zoom call, that's pretty quick. And the other thing I'm telling clients is, don't even try to do this alone. You need to find a partner that's experienced in doing this type of stuff that's experienced in cloud that's experienced in data management that's experienced, especially experienced in security. And any major toolset that you want to be using, like the Atlassian set, I mean, because if you tried to do it, it's nonsensical. You cannot do this anymore without someone without the expertise of someone else.
Christian Lane
Yeah, folks that are specialized.
Daniel Breston
Right? Yep. MSP or something.
Christian Lane
So on the specialization front, the world over the last, however many generations, like we're thinking, pretty big scale, we constantly specialize in counseling, outsource more of our personal lives. It seems like there's still a higher degree of specialization, and we continue down that path, whether you're in medicine, anything and of course, in technology. And what you're describing is getting the right specialists, the right experts pulling the team together, because you're not gonna go it alone. Do you find it? We have cases where our clients, we encourage them to do what they specialize in, banks, be good at banking. Right? Get good at writing software, billing technology for banking. But let us help you with the Atlassian side. That's our specialty. Are you finding that more folks are in big corporations, continuing down the path of specialization and focus on core competencies? Are they trying to be jack of all trades, and building up specialization areas that perhaps aren't the best use of their resources?
Daniel Breston
I'm finding that for larger organizations, it's a struggle for the powers. Okay, to let go? . Okay, the teams want to work with and become cross skilled, T-shaped whatever word you want to use, to be able to create stuff that people can use, under the guidance and coaching of professional individuals, Medium to small businesses, jump at the chance of working with somebody like us, because they can start to focus on the outcome that makes them unique. And we can do the other stuff. Okay, so they don't have to worry about all the different things that you find on a cloud menu when you go to a cloud provider. That's what we do. They just have to say, I need it this way, and I don't want it to go over here. If it has an issue. Make it so.
Christian Lane
Right. So you know, T implies breath, and then depth in one area, I would argue that it's more like pie. Yeah, like two vertical lines, maybe even more.
Daniel Breston
That's recent, isn't it?
Christian Lane
I think so. It seems that way. And, you know, that's the expectation. We're setting up our consultants for that. To that end, we've got a breadth across like Atlassian, across different practices, software dev practices, IT Service Management, DevOps, and then a variety of technology pieces on the tech stack, like you have to know networking you have to know like all these things, but the depth, you're gonna have to know IT Service Management really well and technology x and technology y. So yeah, I think that the demands are more and more weighted on individuals. And again, going back to the people bottleneck, right?
Daniel Breston
You have to know. Let's face it, we're in IT, we want to play with the tools. So at some point in time, we want to be, one of the parts of that pie is the tool part, that we're being forced to be able, to have to be able to speak to individuals, product owners. If we don't understand what it is they're telling us, and we don't know how to make the toy do what it's supposed to do. And that's, that's the challenge we have now. So a lot of the language lessons that I'm doing is how do you communicate to people that don't speak tech? And I'm sure that you see that, with your customers, their eyes glaze over as you start mentioning all the other stuff, and you need to try to educate them, because it's actually important to them. They have to understand that, right? You must see this Garret, people want to do music stuff for movie stuff, and they have to have some general understanding of what it is that you're talking about, to have it come out the way that it's supposed to?
Garrett Dutton
Sure. That's kind of the premise of this, of this podcast, Christian society expert, and I know absolutely nothing about what you guys are talking about.
Daniel Breston
Okay, you and I will be quiet.
Garrett Dutton
Well, I mean, kind of on that, on the development side of this, so how do you keep honing skills and staying relevant? You've been doing this for such a long time. I mean, it's got to be a race to just to keep up with the new tech every day, right? I mean,
Daniel Breston
Well, Harvard Business Review many years ago said, you need to have at least three mentors or coaches, the first mentor or coach needs to be somebody that is a thought leader, above you, in your industry. So I know a lot of people that are quite important and relevant in the DevOps, or IT Service Management or agile space. And I talk to them and I'm part of their community, or listen to their conferences or whatever, if I'm not actually speaking at one of their conferences. You need to have somebody that's a peer to you, and LinkedIn. There's a group of us on Facebook, that have very active conversations, and we learn from each other there. But the most important part, and this is what keeps you going, is the third person has to be somebody that really isn't anywhere near your paygrade. And what Harvard Business Review recommended for a CIO is that they take somebody from the Service Desk, because the Service Desk was the person that saw what the customer saw, firsthand. And so whatever the Service Desk person saw, as they were going with the CIO to meetings, and when I was a CIO, I would bring the Service Desk people with me to meetings, because they would listen with things with the Service Desk ear. And they would go, there would be this different sight, there's a different view of life, that would come apart. That that view of life is what keeps me keeps me going, because those kids are going, "Hey, this AI is cool." I don't really want to learn about AI. Sure, you do look at all the stuff that it can do. And machine learning. I mean, machine learning has actually been around for a long time. But it's to the point now where if you work with somebody, if you really do go to that team concept, you just keep getting excited. I don't feel like I've been doing this for 50 years.
Christian Lane
That's the beauty of it. Right? You enjoy the work so much. That doesn't feel like work.
Daniel Breston
It doesn't feel like work.
Garrett Dutton
And it's like the continuous... but that says something about your personality as well as anything else? Just the fact that you're still willing to be taught, you're still learning seems like, you're the kind of got it so approaches every day like... And I feel the same way like, I want to keep learning, right? If you stop learning, you stop your forward momentum, you stop your forward progression, you're dead in the water. Right? So I mean, it kind of leads me to our next thought, which is, kind of coaching, versus consulting. And I guess, kind of mega question is, what's the difference between coaching and consulting? And are there some people that need to be coached, but you have to call it consulting? Because, they refuse to put themselves in that position.
Daniel Breston
Okay, so let's take coaching and consulting. So consulting is, you've come to me, and you want me to tell you something, or you want me to do something for you. So I am now a consultant for you, you want me to create and introduce Atlassian Jira Service Desk, and you want me to create the practices that go with it. And once I write that down, I might hand it over to somebody to make sure that they can read my handwriting, and then I leave. A coach comes in and says, Now you have all this information inside of your Jira Service Desk. What are you going to do with it? How are you going to learn from that? What is really bothering your internal staff? Or your customers? How are you going to change that information to become proactive instead of just being reactive, and it's going to work with the teams to start thinking and considering the fact that the outcome is helping individuals do things better, faster and safer? Okay, anybody can. And now, Christian might slap me for saying this. There are a lot of people who can go and introduce Jira Service Desk. There aren't as many people that can make Jira Service Desk, a useful part of an organization who can take it above that service desk level, and actually elevate the importance of what's happening across the entire chain from demand to output outcomes. That's the difference between a coach and a consultant.
Christian Lane
And I agree with you. But I think a good consultant knows how and when to coach as well.
Daniel Breston
Oh, absolutely.
Christian Lane
Right. And I think that's the differentiator sometimes, exactly. But you do get situations where someone might call themselves a consultant. And really, they're operators, they're being told what to do. I mean, that's just, they just need more arms and legs involved. But, to your point, Daniel, it's all about how you take some technology and some framework, and help elevate the game, help reach the next and help make this company competitive, relevant, whatever is important in their overall strategy.
Daniel Breston
Yeah. And then take the individuals or take the teams along that journey, right? People, people say, will you be my agile coach, and I go well, define to me, what do you mean by agile? And oh, by the way, can I start with you? And the leader goes, why do I need to learn about agile? And I go, Okay, so let's think about this for a second. You want to introduce agile into your organization? Yes. You want to introduce into your organization, what 17 developers created over two days at a ski lodge?
Garrett Dutton
Is that agile?
Christian Lane
That's the manifesto? Yeah.
Daniel Breston
And the same look that you just gave me was? Yeah, I guess? Well, I have no idea what you just told me. But you know, and you have this look on their face. And they're going, you know, imagine the first conversation that was in February of 2001. So March 2001, a developer walks into a CIOs office and says, hey, these 17 developers met at a ski lodge over a weekend. And they created these four statements with 12 principles, and I think we ought to adapt, and what did the CIO tell the developer?
Garrett Dutton
What ski mountain?
Daniel Breston
Yeah. You know, but 20 years later, everybody's doing it.
Garrett Dutton
I'm actually on that note, aren't you know, our first guest on the podcast was Lyssa Adkins.
Daniel Breston
Okay.
Garrett Dutton
Have you worked with her before?
Daniel Breston
I have heard of her. I've not had the pleasure working with.
Christian Lane
For those listening because you won't see a video. Daniel just did the "I'm not worthy" praise...
Garrett Dutton
Oh, no, that was that was
Christian Lane
She's special. She's amazing.
Garrett Dutton
Well, that is interesting that agile was put together like that, but I guess you get the right people in the right room and some very important ideas could come out of that situation, you know?
Daniel Breston
Well, I think, and Christian probably sees this a lot more than I do. Because he deals with a lot more parts of technology than I do. But you have people who say, I want to go to cloud and Christian goes well Okay, well, what do you want to take the cloud? And they'll either tell him succinctly, or more than likely they'll tell him, I don't know. In which case, then you have to go back and go, well, let's talk about what you mean by cloud? You have to peel it back a little bit, I think a lot of the conversations that a coach does is peeling and peeling it back so that whoever is getting ready to perform the activity, just like a diver, or football player, or somebody like that, who has a coach, they really see all the different aspects of what's about to happen. You're about to tackle somebody, yeah, you're gonna get hurt. Oh, wait a minute, maybe I should learn how to tackle. Okay, because getting hurts not a good thing. You know, the CIO does that every day, he walks into anybody in it, that senior walks around with a big target on their chest. And your goal as a coach is to help them remove that target. I think COVID has brought that out even more, because organizations all of a sudden said the only way we can survive is for the IT department to really, really, really step up.
Garrett Dutton
Yeah. And is that kind of kind of coming back to that business continuity theme that you spoke on earlier? Can you kind of speak on that? And maybe even, do you know some businesses that have had a tremendous business continuity through the pandemic, and some who have kind of crashed and burned? Without speaking to your lawyer first...
Daniel Breston
If you pick up the newspaper, or go to your local news website, you'll more than likely see a story that says, I'm a bank, and I'm having issues, I can't make my payments. I can't, I've lost 150,000 records of driving licence. I'm just going over the new stories, it's what Wednesday of this week, and these are the two major stores in the UK, this, you know, just from this week. So my definition of business continuity is I want to keep the business continuously in business, right.
Garrett Dutton
And not make not make the headlines. Yeah,
Daniel Breston
You don't want to be bad news, you always want to be good news. Right? So how can you keep an organization sustainable, resilient, secure, and safe? Those are the aspects of continuity?
Christian Lane
Yeah. Because the business is running on your technology. And bottom line, it's running.
Daniel Breston
Everybody that uses technology in your organization now has a business continuity role. And that's a big statement to make, because what you used to have is a bunch of people who go fill in an Excel spreadsheet, and go Okay, now I have a business continuity plan. And that, that didn't help them with COVID hit.
Christian Lane
Well, so there's a couple of stories that we have in here. But you know, Daniel, you've got a long running experience in IT. I think that for the majority of your career, IT were the folks down the basement that were considered cost. Whereas now over the past, you know, 10,20 years is actually that's where value gets created. And when we think about the fact that technology is running the business. We are now more in the position of technology people, those folks that actually enable and make things happen and make business run. As you know, we've been in business 14, 15 years now, but we were a cloud first business from the very beginning. So we don't have the challenges, the challenges, a lot of companies have to think about business continuity, because it's for us, it's always been baked in. So when COVID hit us, like, it was pretty seamless, like, we just went about our business. But you know, some of these other businesses that have been learning for much longer and have a lot of older technology and infrastructure, those are some pretty heavy lifts, or efforts to make sure that you've got continuity, you test it, right, which kind of gets into some of the topics around simulations as teaching tools, but also simulations, on the business continuity, front, HEB, a big grocery here in Texas, went through a lot of tabletop exercises, leading up to COVID. And as a result of that did phenomenally well, through COVID, and making sure that people had access to food.
Daniel Breston
I think, organizations that started to adopt DevOps, which you guys are quite familiar with. Okay. Instead of having, you haven't developed, produced something, and then they go and give it to other developers. And then it kind of goes to somebody and finally gets to some people that are going to go and test something. Okay, what they do now is at the end of the day, can I still use what I'm going to have to do? Right? And every day, so instead of being linear, it's now baked in. So continuity and security are now on hand in hand across the entire lifecycle. Because everyone is starting to think about the fact that what do I have to do to be in business tomorrow? And when I come into work, what do I have to do to be in business tomorrow? Because I don't know what's going to happen now. The world is just gone nuts. Okay. It's totally volatile. It's always changing. What do I have to do to make sure that I can? If I can't keep ahead, at least I can stay alive, until I can catch up. And I think that now the new definition of business continuity is at least trying to keep me sustainable.
Christian Lane
But, when we're thinking about continuity, oftentimes you think about, well, I have the infrastructure and technologies in place so that my business is not disrupted. But then there's also the strategy side of it to say if if we have some disruption happen, how can we actually capitalize on that?
Daniel Breston
Now you've gone into digital. Because digital implies you've changed the way that you work to take advantage of technology, right? I went to cloud, okay, that's boring. I went to digital, and I changed the way that I work. I sold sandwiches to people. Now I take their orders online, and I deliver sandwiches to people, I changed the way that I work. So I'm still in business. I'm still in business. Okay, you took advantage of the technology to be able to keep you in business because you adopted and adapted it to a different way of working. Now, you're digital, and I think that's the digital economy that we've now been forced into globally.
Christian Lane
Right. We're moving towards it. But now, the acceleration. The response is dramatic.
Daniel Breston
Dramatic. I mean, the front page of the financial magazines over here today is, the UK is on the verge of being cashless. Well, because COVID I don't want to touch your money.
Christian Lane
Yeah, anonymity was the thing about cash that I liked, but it's a vector. Let's just
Daniel Breston
Yeah, yes. Get a scan of the card against the machine thing and pay for it. Oh, touchless.
Garrett Dutton
So yeah, how does that, what's gonna be the black market of that, cryptocurrency? I mean, is that that's what, that's what it will have to be right. I mean, if it's cashless, can't use cash. What are illegal businesses gonna be doing cryptocurrency?
Daniel Breston
Then that's what Janet Yellen was talking about, yesterday. She did a whole big speech on cryptocurrencies, bitcoins, you know, cash scams. She had what was a three or four hour discussion. It was fascinating to listen to. And they're all good questions. Nobody has the answer.
Garrett Dutton
Yeah. I mean, the whole, the thing that came to my mind was talking about fluidity is something I've been saying the whole pandemic, it's like, you know, okay, I used to make sandwiches. Now I take orders and deliver sandwiches. During this time, especially through the pandemic, it's, if you want to stay afloat in whatever line of work you're in, right? You have to just be able to be fluid. And think on your feet and just keep moving forward.
Daniel Breston
I think the other thing is, is and that's, that's a good point is, I'd make a lot of sandwiches, customers only want five of them. What I do, I need to make sure that I at least have available to me this stuff to make those five at all times. Right. So you're really starting to, you know, going back to what Christian was saying earlier, you really trying to look at that information and proactively apply it. You can either look at it from a report point of view, or you can use AI, because there's Software as a Service applications that will come in and always tell you, you know, ah, Garrett just connected. Nine times out of 10. He wants a big beef hoagie with cheese. You know, and you've already started to make it by the time you've placed the order. You know, people are getting to be that slick and what they're doing with technology now, which is kind of scary, actually.
Garrett Dutton
So Daniel, you're born and raised in Houston.
Daniel Breston
No, I was born in Washington, DC., I've lived all over the US. But I moved to the UK in 1999. Because my real boss suggested that was a good thing for me to do. And she's, she's British.
Garrett Dutton
Okay. So, again, without having to consult your lawyer or the boss, UK vs USA. Blanket question? It always I've been our Christian you take it, but I mean, I mean, I guess just kind of thoughts on it.
Daniel Breston
And, Amazon makes the question irrelevant. Whatever I want from the United States, I can get.
Garrett Dutton
Including the beef...
Daniel Breston
Yes, I can get a Chicago deep dish pizza, that's ready to eat, and safe to eat, by tomorrow.
Christian Lane
Let's go ahead, go ahead, finish that.
Daniel Breston
No, go ahead.
Christian Lane
I was gonna say let's bring this back to kind of more in line with the digital transformation. You, Steven and I, and Katie have had a lot of conversations about some projects coming down the way and doing survey type stuff, and developing the state of enterprise or the state of service management as a report and have a survey behind it. And what you share with us in those conversations is that the kinds of responses you get in the UK are different from the US. Can you elaborate on that? What's the trend? What's the thing that's driving different behaviors or attitudes about practices or technology?
Daniel Breston
Okay, I think that small businesses in the UK, I'm going to lose so many fans. Oh, I think that the small businesses in the UK are more technology aware than small businesses in the United States. And the reason for that is, is very similar to you. They've grown up with technology, and they're not afraid of it. I think US Small Businesses, even if it's recent, as so many different issues with, there're 50 states, there are 50 different regions, there are 50 different personalities that you have to have to deal with, even though you know, it's all called the United States. England is kind of small. Right. It's just one sixth the landmass of Texas. So, from that point of view, we have a 60 million captured audience that allows us to, kind of feed off of them and grow what they want. So the survey answers come back with how do I take care of that type of information so the information surveys that we see over here are the major concerns of our data security GDPR. It's not cloud, because everyone here has gone to cloud long since. It's how do we prove the value of what we're doing internally? And we don't have enough skills. And I think that those are big challenges here in Britain and the EU, predominantly, I think in the United States, because you have all the technology companies, skills isn't the issue. It's how to best apply them.
Christian Lane
Yeah, I mean, you mentioned 50 states, broad, big. You know, we obviously showed that was a challenge without a national direction on COVID testing and COVID response, right. So it seems like those kinds of challenges manifest in different areas, including tierpoint technology adoption.
Daniel Breston
Even if you're a bank, and you have branches across, major hubs across the United States, every hub wants to be different.
Christian Lane
Rugged individualism, right?
Daniel Breston
Rugged individualism, which is a great mentality to have, until you try it until you try to cobble it all together, to keep up with a little bank, it's actually stealing all your customers.
Christian Lane
Yeah. And that tends to be whatever lately, kind of like the area of threat, and FinTech or or banking is that someone's just going to out innovate you quickly, they'll be small, but they don't need all that heavy infrastructure and capital investment to do so. Because being a cloud first company, your investments, it's small, it's smaller, and your ability to cut, bait and pivot. I mean, what does it cost to just spin up some machines on AWS or Azure and doesn't work, spin them down, I'm not locked in for a three year, multi million dollar deal on all this hardware, right.
Daniel Breston
The number one bank for medium to small businesses in England is not a major bank. They have hundreds of 1000s of customers, and they're not one of what we call the High Street banks, the big gleaming tower banks, they don't have an office. It's a group of individuals that all work out of the cloud. It's completely legitimate. It's completely government backed, you know, all the other, bla bla bla that goes with it. But they're all it's all technology.
Christian Lane
Businesses is the technology,
Daniel Breston
The business is the technology.
Garrett Dutton
So they are gonna put those, the gleaming tower banks out of business?
Daniel Breston
Yes.
Christian Lane
Or get acquired by these big banks? Right?
Daniel Breston
No, no. I don't think that that big bank will acquire them, because then what would you do with it? It would be like, Blockbuster saying we're gonna go and buy Netflix. And, okay. It's that same mentality that we have now, you have these big banks that are all technology based. And the hard banks, for lack of a better word, don't know what to do with them.
Christian Lane
Well, yeah, so like Blockbuster couldn't see the benefit of streaming and different distribution, because they're making so much on the late fees. And that clouded their judgment, it pulled them away, it took their eye off the correct ball, so to speak. So you think it's a similar thing with banking?
Daniel Breston
Yep. I think PNC Bank is probably the most innovative bank I know of in the United States, that is really going out there creating an online presence, and really looking at how can I help customers? Without having them come to a building? Right. I mean, you might know by the banks. That's the one I'm most familiar with.
Christian Lane
Yeah. Well, so that's the thing, right? Like, everything is virtualized experiences, how you get food delivered. One of the things that I love about business especially just as a kid growing up around it, was that businesses or commerce's role in society has been to bring people together, people in the different villages would go to market, bring their goods, exchange, shake hands, how you doing, how's the fish this week, how's the whatever. And as a result of that, cultures exchange, people brought thoughts and ideas to one another. Obviously, the concern is that we're going to have less human interaction, but even that will be more online like we're doing now. To what extent are we going to learn that lose that humanity, that human piece of it right? If everything that we do is just on my app on my phone, I don't have to get off my butt. You know, granted, this is the world we're in and we're going towards it seems but what are your thoughts on that?
Daniel Breston
Yeah. I'm at a disadvantage to answer that question. And I'll tell you why. You remember the 1200 baud modems? Okay. You've seen them in museums, right? You know that. So I'm used to working from home because my big huge desktop computer was attached to a 1200 baud modem that went into the mainframe at the bank 100 miles away. So I'm used to not, I'm used to working and not necessarily being in the office. And, I think that the challenge for a lot of people now is if all we were doing was doing this two or three days a week, but we would still have human interaction at night, or on weekends, then I think, it wouldn't be as bad. I think the mental health issues that we're seeing now is, I can't go to the pub when you and I finished this call.
Garrett Dutton
But you could drink a whole bunch of beer by yourself!
Daniel Breston
But that's not fun anymore. Right? Well, I've been doing that for 18 months.
Garrett Dutton
Well, how does that just work? Like, how does that work with your simulations? I was reading an article, one of your articles about you know, like, the games that you play, right? When you go into a coaching session. So how does it work with the simulations?
Daniel Breston
So the simulations were designed by gaming works in such a way to say, right, you have six or seven individuals with different roles. And they want to do their function. How do they do their function enabled by technology in such a way that they keep the business in business. So the way we would run it is Christian would walk in, and he would go, right. I'm the CEO of Praecipio Consulting. And, just for argument's sake, and all listeners out there, this is not true. We're just using the simulation. But, we're in financial trouble. We're losing market share, no one wants to use us anymore. And we need to come up with a different way of working. So I want you to go and figure out a way to work. And oh, by the way, I still want you to do your day job. to everything that you're committed to do in this annual budget, I still want you to do. And what we as facilitators and coaches are, is we break that scenario down into four different rounds. And the first round, they do some activities that just get them used to working together and talking with each other. And they're kind of successful, because you don't want to put everybody off at the beginning of the day. Otherwise, nobody wants to play this game. I'm telling you I like this game. Yeah, right. We're out of here. Okay, that the second round you, you introduce a little bit of chaos. And at the end of each round, you let them see what they've done from a financial and business and customer point of view because they have certain targets to hit. But you also get them to start thinking about how we've never visualized what we're doing before as a team. I didn't talk as the IT developer to the product owner as to what they really wanted. I made an assumption. So what I gave you actually didn't help you at all which is why we didn't make a whole lot of money this round. And so they start making these reflections upon themselves and by the end of the game, they start going Right, actually, you know what, this is the way we work. We don't talk to each other. We go into meetings and we go, we want this. And nine months from now is the next time we see you guys. Even if it's two weeks from now, at the speed that people develop and do stuff, that's a long time. And we need to start collaborating, and we need to go into co creation and leadership needs to change the way that it works. And that's what the business simulations really start to show. We've split them up because people wanted to look at it from an IT Service Management perspective, and from a DevOps perspective. So the two major games, you know, one does, they both do the same thing. But, one focuses on looking at service management practices, and the other one focuses on looking at DevOps practices.
Christian Lane
Very cool. Luckily, to your point, we're in good shape financially, but I can see the value.
Garrett Dutton
Just to reiterate.
Christian Lane
But there's value in the exercise to say, let's think as if we're in trouble, right? Because that can then unlock so many things, make so many connections mentally in your team, to say like, this isn't an approach I should get to the next level, let's not use this as a way of recovery. But as much as a way to say like, this helps us next level, right.
Daniel Breston
Well, the other thing is, is that you're in the background, you're listening, they know you're listening. Okay. And every once in a while, we actually prod you to come in and go, Oh, I think that's a really great plan. But just curious. How is that going to raise our share value by 10 points, by the end of the year, which was the original thing I asked you? And then you'd be quiet. So you come in? And I'm already giving them, Oh, by the way, COVID just been extended and you come in and go: Where are my 10 points? And that's reality now, right? If people are trying to do what they're supposed to be doing at the same time, they get hit by all the different things that are happening in the universe. And then they've got the boss over here, bouncing on them.
Christian Lane
This all goes back and ties back nicely. I think Garrett to the things that you and I talked about at the opening. And that's who have been our greatest mentors, and a lot have been coaches. And those are folks that tell you, you got to dribble, you got to look down every now and again. But you gotta look up. I think, Garrett, you're a basketball ,was your game?
Garrett Dutton
It's funny it's brought up because when Dan was talking about saying, it's like the pivoting right, you know, pivot. And actually, when you get that challenge, when you get specifically a basketball metaphor, when you get done when someone if you're handling the ball, and then someone steps to you to try to make the steel, but you cross them over. And then you make greatness out of that. That attack. Yeah. So
Christian Lane
But you know, it's, I think, sometimes folks don't like the idea of not being able to just focus and keep their head down. And when you challenge them and say, you got to lift up your head, look up, you got to do both. That's just the reality of life business for whatever it is you got to look down, but you gotta look up, you got to constantly be moving.
Daniel Breston
Coaching is two ways. If I'm a junior developer, and I look up to you, and you don't look back to me, sure, all I've done is look up. If I don't get anything back from you, then we're not in a coaching arrangement. Okay, we're in a worker arrangement or external world, a consultant, consulting arrangement. Okay, a coach is two people that are having discussions that are trying to work together toward a common goal. And how to improve what they're doing to get to that common goal. And the other part of my job is, I don't, you don't want me to always be there. And I don't always want to be there. I want to put myself out of business as a coach, because you've now learned.
Christian Lane
You gotta move on to the next. The next level. You've learned. So Daniel, tell us what are you working on? How can we find you online? And anything you want to share with us there?
Daniel Breston
Well, I'm helping you which is kind of fun.
Christian Lane
It is. It's been a lot of fun.
Daniel Breston
You know, doing some writing and talking to Christopher Pepe and I was listening to a webinar from your IT operations. Suze Treacy, and I learned a lot from that, actually, that I hadn't appreciated MSPs and the cloud and Atlassian tools. So that was very interesting. Um, speaking of conferences this year, I've got five already lined up, I'm doing the simulations and stuff I'm getting very heavily involved in, and something that's come out of the lean movement, which is value stream mapping, and value stream management. So helping people look at... nobody cares whether or not you solved an incident. It's how you did it. It's, what is the resolution value stream of that, you know, how can you apply technology to onboarding of new staff. So, you know, it's that kind of stuff. So that's this year. And just trying to see whether or not I can get people to help me write stories for maybe one day, put it into some type of pamphlet or a booklet or something like that. So those are the things that I'm doing. Over 2021
Christian Lane
Awesome, and how can people find you?
Daniel Breston
How can people find me? They can find me on LinkedIn. So Daniel Breston, they can find me on Twitter, same name. Try to keep it simple. Yeah, that way, at least I know, I know where to find me. Those apply to the two major places. And please, please link to me, please. You know, follow me or whatever. Ask me questions. I love having conversations.
Christian Lane
Well, Daniel, thanks so much. It's late. East of London where you are. Thanks for staying up late with us.
Daniel Breston
Very much appreciate it.
Garrett Dutton
Enjoy the cold Boddingtons.
Daniel Breston
Oh, that's terrible.
Garrett Dutton
What's it? What's it gonna be that?
Daniel Breston
I'm gonna go well, if you want me to have a beer, I'm going to have the oldest brewery in the UK Shepherd Knee. So I'm gonna go have a Spitfire. Okay, but let's remember that I am from the south. Oh, that might be next to a shot of Jack Daniel's.
Garrett Dutton
Okay. Well, thank you very much Daniel, truly learning experience. Thank you.
Daniel Breston
Yeah. Thanks, gentlemen. Thanks. Katie. Bye, everybody.
Katie Thomas
Thanks for listening to the Digital Transformation(ists) podcast brought to you by Praecipio Consulting. Be sure to visit our webpage to check out our other episodes, access show notes and links and listen to some great bonus content. Like what you heard? Subscribe, rate and leave us a review! And tell a friend, we love making new friends. I'm executive producer Katie Thomas. Victor Vargas is our engineer. Alejandro Caballero is our editor. Thanks for tuning in.