Our fifth episode stars Aileen Horgan, VP of Marketing at Gremlin. We talk about her incredible career at Atlassian, her current role at Gremlin, the importance of staying resilient during disruptive times, and the value that chaos engineering brings to our distributed world.

Aileen also shares how digital transformation has shaped the way that she connects with music, and most importantly, she settles the heated debate of Texas vs. California tacos.
Aileen is a customer-centric, data-driven marketer who enjoys being close to product strategy. She's spent her entire career in software marketing and recently joined the executive team at Gremlin where she's the VP of Marketing. Prior to this, Aileen spent 7 years at Atlassian where she lead product marketing teams across a variety of functions: enterprise self-managed, ecosystem, cloud plans, and migrations. She considers herself a product lead growth geek and one of the lucky few who can confidently say that she loves her job. Outside of work, you can probably find her running trails, checking out live music, talking to her plants, or eating mexican food.
Host: Christian Lane
Co-host: Garrett Dutton (aka G. Love)
Guest: Aileen Horgan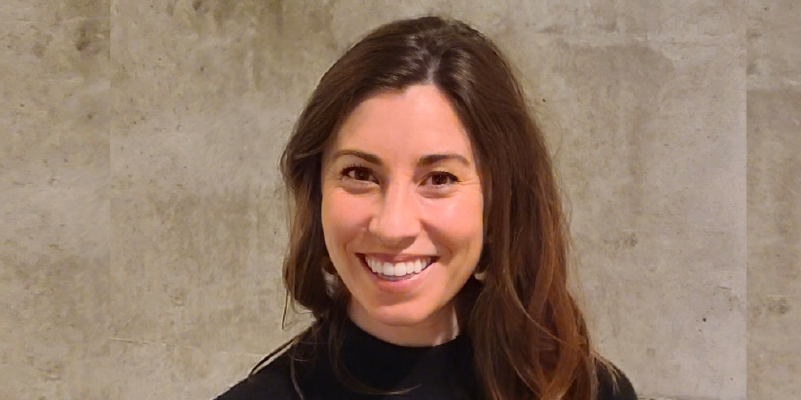 EPISODE TRANSCRIPT
KEYWORDS
atlassian, chaos, Gremlin, teams, systems, products, engineering, customers, building, DevOps, Houston, running, resilient, culture, people, understand, Austin
SPEAKERS
Christian Lane, Aileen Horgan, Garrett Dutton
Katie Thomas
Welcome to the digital transformation(ists) podcast. On today's episode, we're joined by Eileen Horgan, VP of Marketing at Gremlin, we'll hear about her experience navigating the incredible trajectory of digital transformation at Atlassian and Gremlin, the importance of resilience in a time of disruption, the value that chaos engineering brings to our distributed world, her marketing philosophy, and her experience with digital transformation and music consumption from the days of making mixtapes to today.
Christian Lane
Aileen Welcome to the podcast. It's so good to see you.
Aileen Horgan
Thank you. I'm really excited to be here.
Christian Lane
Right on. And I like to introduce you to the famous G. Love Garrett Dutton.
Garrett Dutton
Hey, Aileen, good to meet you.
Aileen Horgan
Hey, what's up? Great to meet you. Big fan.
Garrett Dutton
Thank you very much.
Christian Lane
So a funny story, Aileen and I have seen each other as we've been doing business in Atlassian for ages now. But the only time we get to see each other is like in Barcelona, some places in Europe, places in like California and San Francisco, we never see each other in Austin, even though we've both lived in Austin for a very long time. But it's just so good to see you, even if it's just over zoom. I mean, you've had a phenomenal career at Atlassian. As most of our listeners know, of Atlassian: It's a great company, great culture, innovative, really, building technologies and products, the the de facto products for how companies build software and solve some of the biggest challenges. Can you share with us your thoughts and what you've learned in your career at Atlassian? And, perhaps how it's a differentiator in the space that it's in?
Aileen Horgan
Yeah, I've had an incredible ride at Atlassian I have nothing but the utmost respect for the teams, their leadership teams, individuals, really talented staff, what they've built and managed and added to their product portfolio, like you said, are some of the the leading products and market for what they're doing. I think, one of the more important things that Atlassian stands for is is team and culture. So there's a strong emphasis on using technology to connect teams, to build a culture of collaboration. And that extends to some degrees into personal lives. So some of our products that that Atlassian is known for were about, personal use. And then in other instances, some of those products are really just about team collaboration and focusing on building better processes to to bring teams together. One thing I think they do really well is they're on distributed teamwork. So prior to COVID, Atlassian, was well known for leading in the distributed teamwork space. When I was at Atlassian, my last role I had teams in Sydney, I had teams in Bangalore, India, in San Francisco, in the South Bay and in Austin. So you can imagine we were globally dispersed, we learned a lot about what it took to build strong, remote or distributed teamwork, and a lot of that came down to practice came that came down to openness and transparency and, and in a culture of trust,
Garrett Dutton
What's the work culture like, and then, how does that help the productivity and engagement of everybody that's working with you, that they work with you there?
Aileen Horgan
Yeah, Atlassian. For years was, it probably still is one of the best companies to work for in the world. And that is exemplified, and I think it really comes down to their core values, they have five core values, and they're not just plastered on the walls, they actually are critical to the company's DNA. And one of those is around openness and transparency. And we used Confluence, the one of Atlassian products, yes. But that was such an integral part to how teams could collaborate with one another and understand the progress of work being done. And the founders are very focused on sharing information and making sure that everyone has access to as much information as they were able to share. And they were active in Slack and on Confluence, and they would leave comments on blog posts that you would share. And so, the culture to me, it really came down to an emphasis on trust, autonomy, respect and collaboration.
Christian Lane
So cool! So as a product manager, at Atlassian, you spent a lot of your time in the DevOps space. And DevOps is this big thing. We know that it's working to bring that conflict between running a system and being in being responsible for delivering new value, right? IT Operations type folks want to have reliability and consistency, and don't want a lot of change, an older way of thinking; and software developers, it's all about delivering value fast and often. And DevOps is hoping to kind of bridge that gap and bring a culture that enables that ability to deliver value, of course reliability. Your time Atlassian wasn't around chaos engineering, it's not necessarily an Atlassian thing, per se. But now you've moved on to Gremlin you're picking up I'm sure a lot of new understandings of what chaos engineering exactly is. Tell us more about your transition to Gremlin. And perhaps why Gremlin? And where you see kind of DevOps going forward or perhaps being more widely adopted?
Aileen Horgan
Yeah, sure. So I'll actually start with the middle question there, which is why make that transition. Like I shared, I have had incredible experiences at Atlassian. And I actually wasn't looking to make a change. But what is so compelling to me about what Gremlin stands for, is the focus on reliability. And it's about helping teams and companies build a culture of reliability, making reliability an important part of their business objectives. And the reason why I think that's so relevant is that it's never been more important than it is today. If you think about how technology is connecting us through COVID, whether that's for schools; ike, a good example is HISD, is the seventh largest school district in the country. And on their first day of virtual learning, they had a five hour outage. And so that means that none of those students were able to get online, to start school; it had a ripple effect on teachers and on parents who were at home trying to help mitigate some of those technical issues
Christian Lane
And try to get their own jobs done.
Aileen Horgan
That's right, everything kind of goes and gets put on pause. And then I think from a personal perspective, technology is connecting us, this is a great example: We're recording this over zoom. How do you stay connected to your to your family members? Who are states away that you can't visit and spend time with and how do you celebrate joy, celebrate losses together, when you can't come together in person? You use technology. There are things that are irreplaceable face to face. But I think technology's doing a great job of trying to mitigate that. And making sure that those systems are available, responsive and reliable is is what Gremlin is all about. And so we believe that the best way to start building a culture for liability is through the practice of chaos engineering.
Christian Lane
Very cool.
Garrett Dutton
Aileen: we're living through this time of incredible disruption right now all across the board in all walks of life. And in all avenues of social and business... How does chaos engineering apply to everything from politics, to music, to environmental disasters we might face? And just everything in the world arena?
Aileen Horgan
Yeah, that's a good question. At its core, it's about just making things whether that's a product or a system or an application, you can expand that into into anything: how do you make systems more resilient? And you could say we want to run a series of experiments to understand how we make our economy more resilient and successful. But you could also say, how do we do that, for things like that in the music industry, make sure artists are successful in providing that incredible audience experience? Or you could say maybe there's a way in which we can look into some of the civil unrest and how, how are there things that we could have better prepared for, to make sure that we didn't end with such a chaotic year? Right? How exactly we go about doing that? I'm probably not the best to answer. But I do believe that having a culture around getting comfortable with intentionally and thoughtfully breaking systems, whether that system is an application or an institution; hopefully it yields to more resilient systems, performance and people.
Garrett Dutton
When I'm hearing all this stuff, it's like you're a different language, because I'm not a tech guy: like I don't even know on a laptop, I'm using my wife's laptop. We were talking and we were trying to kind of get to the bottom of what, what is chaos engineering? And so Christian was kind of try to take it into my musical world a little bit. He goes, Well, imagine you did it like this, like you have your stage tech, you guys are going to do your soundcheck. Right? So when no one's looking, I'll go unplug the guitar amp or something like that. And then I'll set up my guitar tech. Hey, man, what's going on this guitar? It's not working? You know, I mean, I just start pulling the plugs. So and then we were talking about the the old school easter egg concept that that software developers would used. So can you just kind of break down a little bit more the chaos engineering?
Aileen Horgan
Yeah, you bet. I like that analogy of what happens when you're on stage. So I'll take it a little step further. But a big part of it comes down to customer experiences. So how do you ensure that there's continuity in the customer experience? So in your case, Garrett, this would be the audience. Right? So let's say you're mid show and your mic goes out? Or, which would probably be worst case scenario So what do you do, right? And how do you how do you start training for that. And that's a big part of what chaos engineering is, it's helping you get familiar and comfortable with your systems. And when when a lot of companies are moving to the cloud, there are a lot of distributed systems, and so the complexity becomes, or the systems become even more complex. And so, what we want to do is help you uncover weaknesses and vulnerabilities in those systems, so that you can avoid an awkward moment on stage, or, where your entire site goes down. Because that's costly, right? That's costly to your business's bottom line, it's costly to your brand reputation, and you have to then focus on building customer trust. So I like that analogy of onstage, it's not one I've really thought of before, but I think it's pretty relevant.
Garrett Dutton
Can you give another, a real life example that that happens in the tech world? Does zoom use Gremlin technology?
Aileen Horgan
Where we see a lot of adoption is with Site Reliability engineers, those that are responsible for, you know, maintaining systems and services. So I'll give you a couple of examples that are coming to mind. One would be where the concept of chaos engineering, and that practice was really pioneered was at Netflix and at Amazon. And that's where our founders came from. So if Netflix experiences any downtime, it can cost them millions of dollars in sunk costs, right? Because there are, however many hundreds of thousands or millions of people that are accessing that site. A good example of one of our customers is actually HEB, which is it a Texas based grocery store, and you wouldn't think of them as being digital first, but they have a digital department and that team was responsible for curbside delivery and pickup services. So they already knew like that, you know, that was important to some of their customers. But when COVID hit, the demand completely skyrocketed. So what they were doing was bringing Gremlin into their teams to really test this system. So systems being, you know, could customers actually access the shopping cart? Could the folks who were actually selecting the groceries, did they have responsive systems that they know what those groceries needed to be? And the goal really was just to provide a safe and secure way for customers to get groceries, a really important part of their daily lives. And so that's one example of where we're seeing chaos engineering be effective in terms of team practices. But more often than not it's a lot with retail, and finance, where the cost of downtime is, very, very high.
Christian Lane
Yeah. So, I think that the timing is, is pretty great for Gremlin and those folks in the chaos engineering space. For the longest time, over the last 10-15 years, we've been talking more more about agility, and being able to deliver value fast. And that's still a very, very important thing for businesses. But more and more now, the conversations that I'm hearing with CIOs and folks and the customers we work with is resilience. And it's ensuring that while you're still introducing a lot of change and bringing value, no matter what happens, you're going to run. So whether we're in some, you know pandemic where people can't go and move and travel perhaps as freely as they once could. Or civil unrest, political unrest, any number of things are things that cause disruption. And that's effectively what chaos ops is trying to protect against. Right? Is this disruption in general. Are you seeing an increase in movement towards chaos engineering? What's the take on the products these days? And what is are you learning about the market itself?
Aileen Horgan
Yeah, great question. So, what Gremlin is doing is category-defining, we are the only posted offering for a chaos engineering tool in market. There is there are open source tools, but we're the only company that provides chaos engineering services. So what we look at is interest in the category to help us understand growth and we're still seeing really positive trends. I think, reliability, resiliency, those terms, if you even just do a Google Trends analysis, have increased considerably in 2020. I was talking to a colleague and I said, If resilience isn't Webster Miriam's or Merriam Webster's 2020 word, I don't know what is...
Garrett Dutton
I thought it was divisiveness.
Aileen Horgan
I'm hoping for resiliency.
Christian Lane
It's funny, we're testing systems and technology resilience, but we're also testing the resilience of individuals. I'm sure most observations is that the fuses are getting shorter and shorter. I think everyone's under a lot of stress. And I think we're all showing just how resilient we are, though. So it's definitely amazing, challenging times, to say the least. Tell us more about the the software, your product. How, how does it enable someone to go through the various stages and steps that you take towards chaos engineering? Is there a piece that helps you with actually assessing and defining steady states? Is there a capability that helps you with actually defining your experiments? How does it help you through that, the maturity of chaos engineering as well, like, What is it? What is the tool helping us with?
Aileen Horgan
Yeah, that's a great question. So I've actually, I think, we talked a little bit about DevOps. And we talked about the importance of culture and practices as part of that. And so I think, a big part of making teams successful with Gremlin the tool, is making them successful with the practice first. And so there's a bit of an education around how do you actually bring in habits and practices around chaos engineering, so a lot of education that we're doing up front there, and, some of that comes in the form of written content, or webinars or game days, or boot camps, things that we will offer to our customers. And then the tooling really advances that by allowing you to connect to your systems. So we ask you upfront in our onboarding flows, what is your tech stack look like, help us understand your your overall environment. And then based on those responses or inputs, we would then recommend scenarios that you can go run and test against in your environment. Those scenarios are often pretty common, common scenarios that a lot of customers may face. And that could be latency. It could be things like downtime, or DNS, for example. But that's one way that we do it. And then we'd like to, our goal, and to one of the things that you you just mentioned is how do we get more proactive and predictive? And how do we help you uncover your unknowns, rather than forcing you to try and figure out some of those unknowns? So that's sort of the future of where we're trying to take the product.
Christian Lane
Gotcha. Now, is that an AI way? Or is that in a more of just the practices of and the habit of being proactive and the habit of traveling down the road a little further.
Aileen Horgan
So that would be just connecting to your tools and understanding where there may be points of vulnerability. So really just helping you find your existing points of failure.
Garrett Dutton
I'll tell you one, that Zoom has said,
Christian Lane
What's that, G?
Garrett Dutton
It's latency. Because you, for instance, I mean, whatever. Just a slight interjection here, but you can't you can't jam on Zoom. There's no platform that's out there right now that musicians can jam in real time. So if Christian and I, if I clapped, and he wants to clap on my beat, well, actually, it's gonna be just behind so it's impossible to jam. So that's one new possible client for you...
Christian Lane
But I gotta say, G, I'm impressed with your ability to give harmonica teach harmonica lessons with the latency. G, I did a little harmonica lessons. And
Garrett Dutton
Christian does a real talk.
Christian Lane
Yeah, it's a step behind. He's like, No, just just play and I'll try to I'll try to like find you because he was playing the guitar riff for me to kind of play on top of... So cheers to you and credit to you G for being so talented.
Aileen Horgan
It's awesome that you're uncovering that, right, you understand that it's relevant to you a musician who you said, admittedly, you don't own a laptop, you're not tech savvy or can't remember the exact language you use, but you understand that that pain is acute for you too. And so that's what we're really just trying to advocate for is: Get to know your systems so that you can get to know your customers or vice versa. Get to know your customer, and understand how the systems and, the complexities of those systems can really impact customer experiences.
Garrett Dutton
Absolutely.
Christian Lane
So maybe more of a marketing question, but just share with us some of your philosophies on marketing products. How do you approach, who are you targeting on your audience just give us a little bit of background on your philosophy of marketing and marketing products.
Aileen Horgan
So for me, it all comes down to your key personas? Who are you marketing to get to know them in and out as much as you possibly can. Whether that's through user research, or, you know, consuming the content that they're consuming. What are the publications that they read? What are the forums that they're engaged in? Get to know your, your key persona, understand them as a human? And then understand that the challenges that they may be facing, whether that's related to your product, or, you know, maybe more existential? That might be somewhat controversial to say, but it's true, right? You really want to know who they are at their core? And then you need to know, okay, what is the product that we're selling? And we're taking to market? And how can we layer that over some of the pain that they're feeling to help, you know, provide value and some additional service to them that they may not be aware of exists. It all comes down to really knowing your customer and knowing how and where you can reach them through what channels and what means. And then messaging has to support all of the the pain points that you've identified. I'm an advocate for value based marketing and messaging rather than just feature based, and we market to and sell to SREs and developers, and there's this notion that they don't want anything marketing related, right. And so what that forces us to do is make sure that we have a very authentic voice, that we're speaking technically and directly to them, and that we're not adding layers of fluff, for lack of a better word on top of it, where they may sift through the BS and say they don't know what they're talking about. We have an advantage, I think, at Gremlin, because we've got several in house SREs, who are developer advocates, and Evangelists who can really help us refine our position and market and validate a lot of what we're putting out there. And then they are also the spokespeople externally. So these folks are speaking weekly at webinars, conferences and events.
Christian Lane
Very cool. I was fortunate in the last 12 years of our partnership with Atlassian, I've gotten to go to license offices a lot. And I was always impressed with how committed Atlassian was to the personas so much that the personas are sitting above the urinals in the restrooms. So while you're taking care of your bio break, you're actually reading the personas. That's that persona commitment right there.
Aileen Horgan
It's true, it's true, it's important part of what we do.
Garrett Dutton
kind of shifting gears, Aileen to more of your personal downtime, or I don't know if you're rockin tunes and Gremlin while you're working. But I heard through the grapevine that you're kind of old fashioned in your music consumption. So how do you consume music these days? Or has the digital transformation affected you to connect in different ways?
Aileen Horgan
Sure, yeah, so I grew up in a household where we listened to a lot of music, righ? And it was an important part of our family and never a musician, I dabbled a little bit with a harmonica, but it was very embarrassing. But so needless to say, I'm a huge fan, I have such admiration for musicians. I would say you know, when I really got into music, let's say like elementary, middle school, most of what I was listening to your came from my older sister and I would steal her tapes and then I would listen to the radio and I would make mixtapes from the radio, then that evolved into CDs. And you know, we could burn CDs and create mixed CDs for one another. It will say that Philadelphonic on record, I listened to a lot of that CDs,
Christian Lane
Wore it out!
Aileen Horgan
Scratched up! And then Napster came along and changed the game right? And then the introduction of Pandora and Spotify. And so the way that I consume music sure has changed; the way that I discover music somewhat has changed, right like it's still through friends and connections. It's still through going to meet with, when I could actually go to shows, I would discover new musicians that way, whether they were the openers or sometimes the headliners, because I'd go for the openers. And then, you know, obviously old-school like, Austin has some killer radio station, KUTX radio, they've got these great apps. So if I'm not there, I can listen to them on my phone. So I think that's changed it to some degree. Spotify has that cool feature where you can see what your friends are listening to, which feels a little stalkerish. But it's also a great way to discover what people are doing out to either that day or, or maybe something that you want to check out yourself.
Garrett Dutton
Are you from Austin?
Aileen Horgan
I'm from Houston originally.
Garrett Dutton
Well, you obviously living in one of the best music towns in the world.
Aileen Horgan
Yep.
Garrett Dutton
It's such a great city.
Aileen Horgan
Yeah, great venues. You know, I will say I do have a little bit of venue allegiance. And that's often a way that I discovered music and so I'll just go to a venue and...
Garrett Dutton
What's like your favorite venues in Austin?
Aileen Horgan
I love Mohawk, Continental Club. C-Boys is great. I'm not sure if you've ever been there but it's on South Congress, but usually really good, like, kind of soul blues lineup.
Garrett Dutton
Oh, cool. Wow, I don't know any of those places. Okay, Aileen, are you ready for our speed round?
Aileen Horgan
Let's do it.
Garrett Dutton
Okay, vegetable Gremlin or electric Gremlin?
Aileen Horgan
Electric.
Christian Lane
Cold Beverage or Baby's Got Sauce,
Aileen Horgan
Cold beverage.
Garrett Dutton
Jira or Confluence?
Aileen Horgan
Confluence for life!
Christian Lane
Have you convinced Gremlin to get the Confluence going yet?
Aileen Horgan
it's a little bit of an uphill battle, we've got Google Docs and it's the bane of my existence right now. But yeah, Confluence all the way.
Christian Lane
We love it. Appreciate the allegiance. beach or mountains.
Aileen Horgan
Beach.
Garrett Dutton
Teleport anywhere or read minds?
Aileen Horgan
Teleport definitely
Garrett Dutton
.Yeah.
Aileen Horgan
No, I don't really want to know what's going on on people's minds!
Christian Lane
Imagine how loud that would be! All right, so Mexican foodie over here. Better tacos California or Texas?
Aileen Horgan
Texas. Definitely.
Garrett Dutton
What about that place on South Congress?
Christian Lane
Güero's?
Garrett Dutton
Güero's, yeah,
Christian Lane
There you go.
Garrett Dutton
Is that a tourist trap or is that the bomb? Both?
Aileen Horgan
Hahahah
Christian Lane
You gotta love it. It's a long running awesome place, it's got a great outdoor space. Delicious margaritas. Yeah, great Margaritas, you gotta love it. But you know, I mean, South Congress can be fun too, but that whole section gets...
Aileen Horgan
Hectic.
Garrett Dutton
Okay, trail running in Banff National Park or trail running on Mount Blanc.
Aileen Horgan
I think Banff. Yeah, I don't know the elevation of either of those. But I'm gonna go with Banff.
Christian Lane
Okay. I got another. I've got two write-ins here. These aren't the venues you mentioned. But I'll go ahead and ask. Emo's are Stubb's?.
Aileen Horgan
Stubb's! Oh, do I have a good story! Garrett, I actually met you briefly. I think it was like 2002, 2003. You did a show there. And you were hanging out after and you were super sweet. And I still have the signed ticket from from that show. So Stubb's, for sure.
Christian Lane
Cool. Hey, G, I've always wondered, the the backstage at Stubb's is actually on the side. And what looks to be a very old structure. What's it like back there?
Garrett Dutton
Oh, yeah, the backstage, it's kind of awkward. Because to get backstage, you have to traverse the stage. So you're either gonna be back there and stay there. Or you can't if you're an artist, you can't really get from your bus to the backstage. So anyways, yeah, it's just actually they have a cool air stream that they tricked out back there And it's just a little green room in a production office. It's pretty low key. But yeah, that's such a wonderful venue. There's another really cool venue in Austin that that is like a I can't remember we played it last time but it's like a smaller version of Stubb's, it's another outdoor version, you know I'm talking about?
Christian Lane
Well the Empire room as it will outdoor kind of plays upon that was a fourth or eighth or so I think...
Aileen Horgan
Yeah, yeah...
Garrett Dutton
Fod Trucks out ther? Yeah, right. It's really cool to play Stubb's and those kind of outdoor venues because you're in a club but it feels like a bigger situation. But that's awesome place...
Christian Lane
Yes, just great venues. And then Okay, so my other write-in: Joe's coffee or Mozart's?
Aileen Horgan
I love Joe's. I really do. I'm gonna go with Joe's.
Christian Lane
Joe's on second.
Aileen Horgan
Yeah, Joe's on second Congress is very busy. But yeah, Joe's on second. When I was at Atlassian our offices were at third in Colorado. So I frequented that Joe's, actually got actually three or four of their frequent shopper cards, where they punch it when you buy coffee.
Garrett Dutton
I gotta write him. Bird or lime?
Aileen Horgan
I've never ridden one., so I don't know...
Garrett Dutton
Okay. Austin's such a huge like scooter town.
Christian Lane
Yeah, you find a lot of those in the river now. And like, in random places. It's unfortunate. But what's funny is I was up in Rochester a few weeks back and it started snowing. And I can't imagine to get much utilization of those things at certain times a year. But I guess you're in Austin, you still get you know, that's year-round kinda thing. . So Aileen tell us, how can we learn more about Gremlin?
Aileen Horgan
So we've got a lot of really good content out there, whether that's on our blog, or through webinars that we're promoting, we actually just ran a Chaos Conf, which is the largest chaos engineering conference ever, we had over 3500 people registered for that event. All of that content is available on our website or through chaosconf.io. And it's a great way to start just educating yourself on the practice. And if anyone listening is interested in getting their hands on the application, we do have a free plan. And there's a no-risk, low-risk way to get into product to just kind of poke around and see if Gremlin's the right application for your teams.
Christian Lane
So tell us you made a really big move vice president marketing at Gremlin. Such exciting times, just moved to Houston, I saw your Instagram at your house is making a lot of progress. What other projects you got going on? Tell us about the house project!
Aileen Horgan
Yeah, it's really fun. So we're building from from ground zero. Some I actually just asked the contractor yesterday for a timeline. And so we're hoping for middle to end of January. I feel like we're making good progress. But you're right realistic expectations You know, I prior to COVID, I was I was gone a week a month at least I was always on a plane whether it was internationally or in San Francisco. So I think a little bit of a silver lining to COVID was getting to be in Houston and be close to the construction and making some of those decisions. So that's been a really fun project.
Christian Lane
What part of town? Oh, sweet. Yeah, Joseph. You know, Joe, he lived in Montrose for quite a few years. That's a great spot.
Aileen Horgan
It is. Yeah, it's a really cool town. Thanks. Yeah, really excited.
Christian Lane
One of my favorite shows G, I've seen you at Numbers which is just down the street from Montrose, great venue. And then other ones a Fabulous Satellite Lounge I thin it's was that show it was in? Was that '99 I saw you and maybe there may be 40 people in that room. It was awesome! I don't know if you remember that or not. But um, yeah, as many shows, and it shows you play. Geez.
Garrett Dutton
I had a fight with my drummer before the show backstage.
Christian Lane
Right. Oh, wow. Houseman?
Garrett Dutton
Yeah!
Christian Lane
Well, I guess I guess that worked out. You got over that one.
Garrett Dutton
Yeah. Oh, we fight all the time.
Christian Lane
Houston's got great live music venues. Unfortunately, Fitzgerald's recently got closed down. That was one that was what we used frequent high school and in college. But Houston had like, I don't know what the Houston music scene is these days, but it was awesome in the 90s. We used to leave our suburbs and drive downtown and see all sorts of great music in Houston.
Aileen Horgan
Yeah, I'm hoping a lot of the venues make it There have been a lot of petitions for Save our stages. And so trying to get the word out to make sure that these places are still available when you know, we can resume some sense of normalcy and comfortably stand around and enjoy music together.
Garrett Dutton
There's a really cool new venue we've been playing the last couple years in Houston at the White Oak Music Hall. Does that ring a bell? They have out the big outdoor amphitheater, a small upstairs room which holds like 150 or 250 people and then a bigger club room downstairs, but it's kind of a very kind of American style venue. I say that because like, they offer so many different avenues from startup acts to big time acts. It's kind of a smarter smart venue in a way. I'm sure they'll still find a way to survive.
Christian Lane
Hope so but you know, those listening is a saveourstages.com I think...
Garrett Dutton
There's also a thing called NIVA, National Independent Venues Association. And they're another good one to support.
Christian Lane
Saveourstages.com. Yeah, they're they're associated to NIVA. Yeah, yeah. Go support them, sign petitions, we need to get some federal stimulus money go in that direction. For sure.
Garrett Dutton
Yep. We're right on.
Christian Lane
This has been a lot of fun.
Aileen Horgan
Yeah, this has been great. Really enjoyed speaking with you. And in meeting you, Garrett, thanks for all the questions and hopefully it was able to, you know, shed some more light on the concept of chaos engineering.
Christian Lane
Aileen thanks so much for joining us. This was a ton of fun. Thank you.
Garrett Dutton
Yeah, Aileen, thank you for entertaining my questions and educating me, helping me to bridge the gap.
Aileen Horgan
Thanks for having me y'all. It was great to spend the last hour just just just chatting with the two of you and Garrett getting to know you.
Garrett Dutton
I had one more thing to I wanted to leave you guys with a quote from my favorite rapper. Rakeem, who says after 12 I'm worse than a Gremlin. Feed me hip hop and I start trembling.
Aileen Horgan
I love it!
Christian Lane
Thank you. I love it, way to work that in man!
Katie Thomas
Thanks for listening to the The Digital Transformation(ists) Podcast, brought to you by Praecipio Consulting. Be sure to visit our webpage to check out our other episodes, access show notes and links, and listen to some great bonus content. Like what you heard? Subscribe, rate, and leave us a review,... and tell a friend, we love making new friends!.
I'm executive producer Katie Thomas, Victor Vargas is our Engineer, Alejandro Caballero is our editor, Thank you for tuning in!