Kerri Hoyt-Pack, Founder of The Liberty Collective and former VP of Marketing at Nike, joins us on our third episode for a conversation around exploring the humanity in business, and the importance of evolved leadership in our changing world.
Host: Christian Lane
Cohost: Garrett Dutton (aka G. Love)
Guest: Kerri Hoyt-Pack
Kerri is a brand marketing veteran, cancer survivor, and mom of two amazing daughters. She has thirty+ years of career experience, with a focus on mining strategic consumer insights, forging innovative partnerships and elevating messaging with cross-platform, consumer-right integration.
Getting her start in the advertising world, Kerri ultimately landed at Nike, where she held a variety of key leadership roles over fifteen years, including launching NikeWomen, forging Integrated Retail Marketing and leading brand comms for the Beijing '08 Olympics. Kerri has recently launched The Liberty Collective, an organization focused on Evolved Leadership Development — shifting the norms and belief systems around great leadership.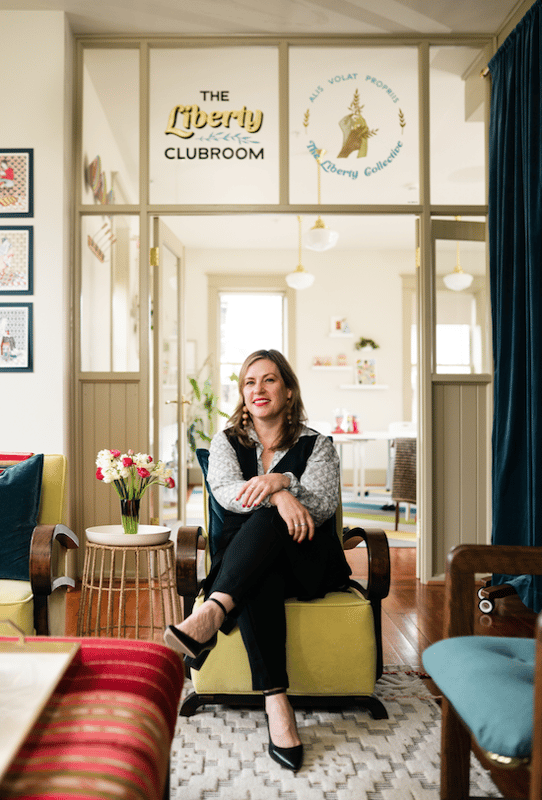 EPISODE TRANSCRIPT
KEYWORDS
people, business, world, leader, change, qualities, leadership, women, digital, conversation, connection, empathy, work, life, human, shift
SPEAKERS
Kerri Hoyt-Pack, Christian Lane, Katie Thomas, Garrett Dutton
Katie Thomas
Howdy and welcome back to the Digital Transformation(ists) podcast. And on today's episode, we have the amazing Kerri Hoyt-Pack with us to talk about stepping into the unknown, the impact of empathic listening, digital connection and evolved leadership. Today's episode is brought to you by Workato.
Christian Lane
Kerri, welcome. It's so good to see you. It's a pleasure. Also to G. Garrett Dutton.
Kerri Hoyt-Pack
Hey, nice to meet you.
Garrett Dutton
Nice to meet you, too.
Christian Lane
We've really been looking forward to catching up and visiting and learning more about your career and the things that you're doing in the world of leadership and more around, I guess, get the right intersection of men and women's involvement and in putting more women into leadership roles. So it is really appreciative of the work that you're doing. And also just want to say, that our hearts go out to, all of our friends out in the West Coast. These fires are something else. As an environmentalist, I'm, very concerned about it, obviously. And most of all, because of the impacts to folks like you and our friends out in the West Coast.
Kerri Hoyt-Pack
Yeah, thank you. I wore my Rainier shirt today for Mount Rainier. In honor of, yeah, we have an incredible part of the world right here. And it's pretty devastating to see what's going on. Thank you.
Christian Lane
Now How are y'all dealing with it?
Kerri Hoyt-Pack
Yeah, we're all right, I it's it is really physically taxing. It's so terrible for you to be in this air. So we're sort of shuttered and but I, I have to say that I'm reminded of, despite all that how, lucky I am to be able to have shelter. And there's so many people that don't. To be having these multiple onslaught of, economic depression, clearly a huge tax to our health, mental wellness, and then on top of it, not even being able to breathe. So it's very grounding and leveling, and I hope put some urgency in all of us. It's right here. It's real. And we have to make change, which is, very much conducive to the work we're trying to do too. Yeah, it's but we're, we're here we're doing it. We're, we're actually headed, we're in the northwest now, where I'm from I just up in Washington State. And we're heading further north to a place called Lummi Island. We do an annual retreat where we do focused intensive development work, and we're going today for three weeks. So it's a pretty good day to be with you.
Christian Lane
So cool. Yeah. So happy for you. So excited for you. I know those are big a great time to get together with your, your co-workers, I guess who are your sisters? Right?
Kerri Hoyt-Pack
That's right. Yeah, there's three of us. It's a small organization, I wanted to keep it that way. But it's a mighty force. So just a bit by luck. And I would say probably subconscious design, I am now in business with my two sisters. And there's three of us that are sort of makeup, our immediate family, and we're tight, and we trust each other. And we have really, it's pretty amazing to see the complimentary skills at work. And so having three of us is a little bit like having nine of us I think it's really amazing. I'm very lucky, I feel so blessed.
Christian Lane
So I want to come back to the family in a bit. I think Garrett's got a handful of questions around that as well. But let's go. Let's get back to that. Let's kind of get back into the perhaps some of your career, you spent a lot of time at Nike. Vice President Global Marketing, you've had a phenomenal career. What was the driver to go out on your own? And I know that you have a year long trip that you made, did that into that trip inspire the leadership collective? Or was that part of the roadmap?
Kerri Hoyt-Pack
Ah, it was, I would like to say it was by some really incredible vision that I had to make this shift, but it really was sort of a moment in time where I had a few hard things happen to me in the year of 2017. I lost my dad, I lost my brother in law in a really tragic way, and it really woke me up in addition to some challenges that I was seeing in the work world. And I just thought, this is a time to make change. And so I did, I jumped and this was now two and a half years ago to start my own thing and it was the vision to drive change that followed then this instinct I had to actually to inform that to get out and talk to people. And so I did we traveled the world for a year and a half just actually having this conversation around, what is aspirational leadership in yourself and people you work with? People you work for? What do we want to see, So there was an intention around that, that primary research, but then the primary research we did, as listening should, it changes, you have to be open to change when you're listening, if you're truly authentically listening. And we did, and it has really sharpened, refocused the work that we're doing, and the most amazing, beautiful way.
Garrett Dutton
Did the three of you travel together?
Kerri Hoyt-Pack
Well, it's been a, it's been a little bit of a stair step. So I went out on my own left this, multi decade career at Nike, to just with this drive and instinct to do something around this idea at the time was, was really focused on women and leadership and how that's blossomed into really about more human-centered approach to business, for all. So I started out on that, and then turned to my sister, older sister, my big sister, I'll say, Erica, she was like, "I think you need a little help, just let me come help you organize this", it's tough to do it all on your own, as you both know. And so she came along on that trip. And it was Erica and I, sort of just holding it all, and what a phenomenal experience that was. And then, really so lucky, a few months ago, that Kelly, my identical twin sister, decided to jump in with us as well. So it's a really beautiful combination of skills and passions. And so Erica, for example, came in just with this desire to kind of help her sister, and then all of a sudden, she said, "This is my work, this is where I need to be". And so it's: Erica really represents a sort of organization, she's Operations Director, she represents the business side, Kelly represents this incredible creative force. And then I'm sort of in the middle, sort of presenting the story or doing a lot of facilitation, based on my own experience, around leadership in business. And so it's been delightful to see that, just by me taking this jump and this risk, I'm able to now pull it together, and offer something different and build something together with the people that are closest to me in my life. And of course, I'm very lucky to have people that I trust to do this work with me. But it's called the Liberty Collective for a reason, it's not just the three of us, it's the idea is that we connect people all over the world, in this pursuit of something better around leadership. And that collective piece is really where the beating heart of our work is.
Christian Lane
So can you expand on that? What is the work? What do you do?
Kerri Hoyt-Pack
Sure. So we, again, I, I started out with this idea of, we need to do better on behalf of women in business. And at that point as well, it was a real intersectional focus for me of not just a gender focus, but how do we actually just bring more diversity into leadership positions? As I traveled and did a lot of this work of asking this question of what makes a great leader and tell us stories about that I really understood that it's not enough to just invest in individuals, and in this case, an intersectional view to more women, it's about how do we actually shift the norms of leadership? For two reasons. One is, if you don't change the terrain, the environment and you invest in leaders, it's sort of a failing proposition ultimately, and not fair to anyone. And really not an efficient way to go forward. It requires seismic shift in our understanding of how people lead and how they should lead. And so as I got into understanding that shift that had to happen, what I realized is it's, as I say, it's not a gender problem, it's a human problem. And by the way, the second big reason is, shouldn't this be for all of us, right? Men, women, however you identify in terms of gender, we all can benefit from this. I have two daughters, but I've got nephews as well. I worked with many men as a mentor, as well. And this was important for me to offer, the world and it can be done. Right? And I also, feel that it's not right, as well to put an additional burden on women to drive this change. It's, we have to do it together, right? So that's where I've landed, this purpose of shifting norms of leadership and in doing that, it's about inspiring and giving people a belief system that's different, a theory of change, but then also giving practical, yet emotionally connected tools to be able to drive that change. So how we celebrate how we model how we practice leadership, that's a big part of driving change.
Garrett Dutton
So like it was obviously a huge career change and a risk for you to kind of, leave this, this huge position at one of the largest corporations in the world, and I want to speak about, I want to ask you about the risk. factor, but I also was just while you were just talking like, was that part of the inspiration, was there ever, like a knee-jerk reaction to? Because so Nike, Nike is one of the largest corporations in the world. Was there a knee jerk reaction at all? Was there a huge catalyst? Were there specific things that you saw that you could speak on?
Kerri Hoyt-Pack
Yeah, it's a great question. Yeah, I, I, I really didn't think I'd ever leave. And I was lucky to have 15 years at the company, 25 years working on this brand, that, I was so blessed to go around the world, meet incredible people, to change people's lives through sport is such an honor. And so I never, I thought I would finish my career there. I'm 52 right now. And I thought, Hey, I'll, there's many more things I can do in that company, and was in a great spot and had a lot of success. But what I, and I think it was a big part of it was that year I went through where and then to be frank, remember where we were two and a half years ago, right? In wherever your ideology is of politics. For me, it was having two daughters and having to explain, the person that was leading this country, talk the way he did about women, and it was like, I can't, I have to help drive this change. "Me too" was erupting all over the world, in this country, in the corporate world. And I felt that I was one of the people that helped launch Nike women and I had this honor to travel and connect with people to do this work. And again, men and women and that work, and I felt that I could not live up to the integrity of what I was trying to do. And say without actually rolling my sleeves up and doing it. And when you hold those jobs, any job today, right and balance everything that we all have to balance it's really hard to, to pay attention and nurture the thing that you're so focused on sometimes. And so it was this idea of giving up things to do something more and to do something bigger. And I have not looked back for one moment, it was certainly a risk. But it's probably been one of the best learnings and this is there's so much more capacity than you think. And I've realized now how much we all have. And we think it is that that idea I talk about it like going from scarcity to abundance. And it's really easy to slip into that and in the golden handcuffs world of corporate jobs of like, but what if and what if I have to lose this are the financial security of being, someone who is responsible for my family. And then when you make a change, you just realize that there's so much opportunity and it's a privilege to be able to do that right? Not everybody can. But I feel so lucky that I was able to make a change like this.
Christian Lane
It's quite liberating, isn't it?
Kerri Hoyt-Pack
It is! it is! And of course, in the two and a half years since, the problem hasn't gotten smaller, it's gotten bigger. And it's also I think more it was always there. It's just visible, right? It's being called out and it's now like, okay, we're at a crossroads here. Right? Whether you're talking about climate, you're talking about social or political justice, racial justice. And so, maybe two years ago, I would have had to say this is intersectional work today, we know this, right? This is the work ahead of us. But it's the "how", and it's "Are we going to get after this and do it? Or are we going to continue to just, make small shifts?" No, it has to be gigantic, change that in our lifetimes, the three of us, we're going to see this. And it's not even enough to say in my daughter's lifetime, we have to do it together, right. So that's been both, I think, daunting in a way, because you see how much has to shift. But it's also so inspiring to feel the change underneath us. And I think it had to get a lot harder before it could get better. And we're in a lot of hard situations right now. So let's go for better.
Christian Lane
So the three of us are connecting over a wide span of land. Garrett's out in Cape Cod, you're up in Seattle, I'm down in Colorado at the moment. Part of what you shared with us around this year you spent was there was a digital element to it. Talk to us about just digital and connectivity and perhaps how you've leveraged digital tech to help your business and these connections that you're making.
Kerri Hoyt-Pack
Yeah, it has been, bookended in a way because when, I've never digital and the world of, connectivity in that realm has always been part of my work. It's not something that I'm super adept at myself, but I've been lucky to be surrounded by people that are and it's made the work possible over my career in marketing, right? And it's changed everything really. When I went out to do this work, there was this really nice combination of analog and digital, so I didn't hire agencies to recruit and find people on the ground in 15 cities, 11 countries, I actually just did the modern day version of picking up the phone, right, I texted, I DM'd, I sent emails asking people like you. "Who do who do in Paris who do in Amsterdam, or Tokyo that would want to have a conversation about changing leadership, what great leadership is?" And it was that that led to hundreds and hundreds of conversations, and it was just connecting in that way. And then, through different tools, I was able to drop into a city with Erica, and host these conversations of anywhere from 6 to 14 people. And oftentimes, they didn't know each other, and they would show up in some, conference room somewhere, some space, we've used all kinds of spaces to do this. And those were all just me asking, "Hey, do you have a place we could do this" asking for help. And, going across town, which is no easy feat in places like Sao Paolo, or Mexico City, London, to show up at four o'clock, and the random weekday and have a conversation with someone you didn't know, with others that you didn't know: that's vulnerable to step into a room and do that. But without question, every single conversation, I started to, I stopped guessing if it was going to be great. And in, there was a safe space created within maybe 10, 15 minutes. And suddenly this eruption of passion and hope and actually determination to see better. There was weariness and there was frustration, but I found so much like, it just gives me goosebumps, to think back to those conversations now. Um, it's really become the backbone of our work. And so it was to answer your question, like, it was digital that allowed that to happen, right? Through tools, obviously, like G Suite and, Eventbrite. But it was the human relationship that really made it work. And since that time, it is called the Liberty Collective for a reason, that collective is what's fostered... I mean, there was a woman that just emailed me this morning from Sao Paulo, in Brazil. She just happened to come to one of those listening sessions two years ago, actually, in October. And she then joined us a year later in Panama, to be part of a leadership conversation herself. She just sent me a note saying she has somebody that she's bringing up in her team and women's soccer in Brazil that she wants to send into our next session. And so we live through this all the time, call it networking, if you will. But in today's world, this human factor coupled with possibilities of digital, I think, is that sweet spot. And it's been so fun to actually even for ourselves pivot to this world, that, I say, when COVID came to town, like, what do you do? Our whole business model had to change! And so now we're primarily zoom based until the world opens again, and it is not a default, it's actually phenomenal. the idea of that, that physical can be the icing, but the cake can be led through this digital connection. Because what it means is that we can scale what we're doing, and I can have conversations with people all around the world, and do it in this really personal, emotionally inspiring way. And so that's a gift, right? That probably I never would have landed on without this. It's an expensive price to pay, right? With COVID? Like, I don't underestimate that. But to be here and pivoting with such rapid change, is something that has turned into quite a step change for us.
Garrett Dutton
As far as like the music industry, I was talking to my manager today. And I asked him a question, I asked you the same question, like, do you think it's gonna go back to, ? I mean, obviously, we don't know. But I think everything's gonna be fundamentally changed, especially in the music industry. And, it could... And sure, we're embracing zoom, and, live streaming everything like that. And so, yeah, do you think it's gonna go back? And if and if it doesn't, can you keep doing what you're doing?
Kerri Hoyt-Pack
Yeah, it's, I don't think it will go back. I think we are forever changed by this in some ways in a really, I think, sad, grounding way, but otherwise, it's opening us up in new ways, ? So, my partner right now is a teacher. He's an avid soccer player, and he's a huge music fan and musician himself and all three of those things. Think about the intersection of that right? Music - Education - Sport, fundamentally changed, right? The world that we live, I work in, business like fundamentally forever changed, but there's a lot of good in it too. we had a conversation on Saturday, with it ended up being 14 young people, High School and beginning college, from countries as diverse as Addis Ababa, Ethiopia to sell Paolo, again to Mexico City and Portland and LA and to have these kids really are starting their lives having this conversation together through this lens, and it requires emotional touch, connection: you can't just let it go, right, you really have to curate and hold people, which is what we try to do at the Liberty Collective. But to suddenly now have this youth join together and conversation is a really beautiful thing. when it comes to an industry like music, I feel... the restaurant industry, I have a lot of connections in Portland there (sigh). These are people's lives! and it's not just you, as an incredible artist, it's all the people that surround you to make what you do possible. I don't even, can't even imagine the heartbreak that you feel and that, this is family for you. And, they're going to have to reinvent themselves too. Right? We have a choice to make. And so how do we find that fire in ourselves to redirect it and go to something better? I don't think we can wait for the answer to come or for Power to give it to us, we have the Power to change it. So how we do that is I think, could we channel all this frustration, and rage and, sadness into reinvention? Right? Things have to end before they can start again. And as I mentioned, I think we were coming into it, and then all of a sudden, again, this four pronged attack on people, what is that going to mean? Right? And that's what you two are trying to do. I love it. .
Christian Lane
So you, on your travels, you amassed a wealth of knowledge and experience from the people you spoke with. And you've referred to that as your beautiful burden. And, we're looking to drive change. And there's, you shared with us also this, 12 qualities of today's great leaders. Are those qualities any different now? Should they be different? Are there any, like modifications, we need to think about, given that we're now not seeing someone in a conference room? And I think to an extent that levels the playing field, because perhaps I'm not intimidated by the person otherwise the elephant in the room because of their physical presence? What are your thoughts on that part of evolution and change?
Kerri Hoyt-Pack
Oh, Christian, is that is sort of the crux of it all? Right? And it has been now, we believe this, it was a huge part of our theory of change. And, and that sort of different view to what leadership could be. But it has now been emphasized and underscored by the democratization that that zoom has provided! I mean, we run these sessions. And when we do that, we expect the leader to be fully participating. And somehow, I guess it's not rocket science, right? It's the fact that we're all in our environments, which somehow feel a little safer, right? But also, it's personal, because I get to see like, oh, what's it like, what's in there? And where are you right now? And so there is that personal connection that you have in curiosity, right? But then you feel safe where you are. And because of the features of virtual and when you're doing synchronous learning or development, it does allow a more even playing field, as you said, it just does. And we have seen that build trust and connection in a way... we did a session that was eight weeks long, and that we had the opportunity in a social distance way. And it was all over zoom once a week, same team, right, that works together every day, has been, quarantined since March, we'd connect every Friday morning, and we did that all over zoom: fantastic results! And then we got together for a socially distanced sort of celebration of our experience together. And it was so cool to see that it wasn't just, "oh, we had to get through those eight weeks," those eight weeks erupted into this really different level of connection and trust. And I think part of it was we broke down hierarchy by doing it in this way. So I think it's really, really critical. And then you ask the question, mentioned that we are now focused on these 12 qualities of what we call an evolved leader. And the backdrop to that, is this understanding that in business today, whatever your business is, right? The, I'll call it masculine qualities, and I don't mean male that are very, weaponized patriarchal, right? There's a reason, and there's there's important parts of them that makes great leadership, but we have way over-indexed to a place that that is what dominates and the other qualities, I'll call them feminine qualities, but they are things like empathy, and, listenership buildership, right? Stewardship, generativity: these are qualities that, if you go back a couple thousand years in society, even just 1000, like these were qualities that were really important. Because we were much more tied to nature and to life in a different way, and they have been actively suppressed to the point that they are not only, they're not even nice to have often in business, they are something you have to explain. There is something that are diminished, right, and my belief had been, and then when we went and traveled the world, we heard it. That's where we did our research. And it has ended in our curriculum, and our development program is all based on these qualities of leadership that people told us that they were not just wanting, but craving to see, right? And how do you redefine power and how it's held? These are the qualities that we all can benefit from, and I think in the current state, and we talked about what fear can do to us, we're going to come out of this, I hope, with opportunity to rebuild and change. So these are the qualities I think will help us will help us get there.
Christian Lane
So because these are just human, they're just human period. And that's, I guess that's what you that's the common line through all of it. Right?
Kerri Hoyt-Pack
Right. Let's be more human and work in the workplace in business. You see in the COVID response, right? And again, I'm not talking about women, but when you look at the feminine qualities of, Angela Merkel, the Chancellor of Germany, or the New Zealand Prime Minister, right? The Northern European countries, or the Taiwan leader, who these women have led with what they know how to do, which is compassion. And look at the response, right? It's sound business to do this, right. So we not only should, but we need to embrace it if we want to thrive and reinvent, wherever we are landing in this intersection of business and life because it all bleeds today, ...
Christian Lane
So, if I might, let's just let's just say that as a business person, I need to be motivated to take on the necessary investments and also like, enlightened change, right? There's a lot of stats out there to say that diversity does better for business. What were some things you can share in that area? In that regard?
Kerri Hoyt-Pack
Well, I think, before these huge waves of change came in to, like, take hold of all of us the last few years, we already were in a crisis of engagement, right? And so it's not, where we satisfied with the fact that most people were not really inspired by what they were doing, or how they were doing it and didn't trust their leaders? Like that's not good enough, and especially now, right? And then when you couple that with the actual sound principles, backed up by science of why these principles help make great teams do better work. It's sort of unavoidable when you look at the opportunity, but what it means is, as leaders like yourselves, you have to give up your own comfort and power, right, you have to be willing to actually share power and understand that you're not the person that's always going to have all the answers, right? That's a very different way of leading than we all kind of were raised up in, right? And so it's a bit of defying the norms, and reinventing them with trusting people and trust is a big part of what we do. So I think, overall, all of us need to make the shift, but especially if I was talking to someone who, was leading business, and, and leading organizations, and it could be in your community as well. If nothing else, look at the young people that are coming up right now, I mentioned I have an 18 and 20 year old: they are not going to be patient about this change, right? It is coming. And this is whether it's your workforce, or it's the people you're serving in your work, you better start to embrace these different ways of thinking. Because people have options now. Especially remote work and remote learning, right. And these kids, they're way beyond digitally native, that this is how they breathe and live. And they are going to bring the human right squarely into all of this. So if we don't, we'll be left behind. And, let's also break down the we - you - us: it's us, it's humanity, and how do we come together to drive that change. So it's not only the right thing to do, wherever your moral compass is, but it's also an important thing to do to survive. This is about how we thrive to move forward.
Garrett Dutton
And part of me is worried about the generation taking those kind of leadership roles, but you're feeling very positive about it. So yeah, what's the juxtaposition that to them from them being so sheltered to excelling now online? I guess?
Kerri Hoyt-Pack
Whether it's my own daughters, or it's traveling, and I mentor a lot of young people too, in the work I do, I am so heartened by it, because what I think has happened is, yes, for sure: I have the same concerns that you do in times of like, are you even going to be able to socialize and know those things? Understand how to do that? But what I'm seeing is that they are so adept at that, that they transcend it. And part of it is also a rejection of over filtering and all the things. I think that this next your son, my daughters, especially my youngest are kind of coming up with this idea of, "it doesn't have to be perfect. In fact, let's not like, the uglier the selfie, the better, right? Like, let's be real in this''. And so I think they're taking the power of digital connection and using it on their terms. And, again, I saw it this summer in Portland. Wow, the young people getting together! And not just when it was the cool thing to do, just to get out of the house during COVID. All through the summer, night after night after night, of standing out there and demanding change for racial justice. I mean, here we are back to like, when when my dad was in this in the civil rights movement, like, we sort of like, Whoa, but do we have to look any further? And, they use digital to organize themselves, but they, the heart is in everything that they're doing and what they're asking for. And so that's what I think we can look to, to say, there's so much possibility of what could shift. And I think, yeah, we're gonna, probably some things are going to atrophy because we're not using them enough, but other things are going to be blossoming in a way we can't even imagine including ourselves, right? We can't count ourselves out of this. We have to be, arm and arm with them as we drive change. It has to be multi generational. That's another big part of my belief system. And when you talk about intersectional, ageism is real. We can't just, leave people behind, because they're, no, let's come together. And let's, let's drive the change that we need to make.
Christian Lane
One of the topics that we have here kind of on the side is, perhaps share a story with us about muscle and joy. I know that your dad obviously is very, critical to who you are
Kerri Hoyt-Pack
yeah.
Christian Lane
Share with us, I guess a story about what he shared with you.
Kerri Hoyt-Pack
Well, my dad was an amazing man, he was super alternative in his thinking and the way he showed up in life, he didn't provide a lot, financially or fiscally, he wasn't stable in that way. He was a starving artist his whole life. But he believed in what was right and good about people. And he taught us he was wealthy beyond means in terms of that piece and, and invested in his three daughters in that way to create, I would say, fine human beings, right? This is my dad. We called them Pappado, he was a grandfather of many. And I mentioned 2017 was a tough year for me, I lost him in that spring. And he said, we were, the three of us, were so blessed to be able to be at his side, in hospice at his little island home with a crackling fire and music, he loved blues, Jay loved blues, and we had that going. And we were there with him, holding his hand every single day, we take shifts, if you've either of you have lived through someone in hospice or dying. It's, it's, it's a blessing. But it's very, it's really hard. It's so heavy, especially when it's your father. And so we were in the middle of that. And there were some just moments of glory in it. And one of them was, and I didn't realize it until later, when I made the change that I made, is he grabbed my hand when he was not lucid, really. And in the last words, he said to me individually, where he said, where'd you get all that muscle and joy? - to me. And I made a post about the day he died, because I was like, from you, Dad, it's from you. But what I realized when I started doing this work, and then when, that beautiful burden of stepping back and saying: I have to honor all these stories that have been gifted to me. What it has helped me is make sense of what the change that needs to happen. Because when you think about something like muscle, it's strong, but muscle is soft, right? It atrophies if you don't use it, right? You can actually drive incredible change. But again, that idea of it's not bones and arrows, it's soft. And so that idea of muscle as being sort of an analogy for great leadership and a practice of it. And then when you talk about joy, honestly, that's the on-ramp to empathy. And so how do you couple those two things to start to drive change and the fact that my dad saw that in me, right? Not only as a leader, he was real proud of me, didn't quite understand all the stuff I did, but he was really proud of it. But also as a mom, as somebody that was very active in my community, helping people and driving change. He just summed it up in two words. So muscle and Jjy has sort of become my kind of mantra for how I tried to bring other people into this work because who wouldn't want more of that? But muscle has to be defined in the right way. Right. And otherwise, it becomes blunt. And it becomes strength for just strength purposes. And then joy is something that, many of our qualities like holistic, or you could say, what does that have a place in business? Right? Where's Why does love belong in business? Oh my gosh, right in the middle, right? Because it is that connection strictly and straight line to empathy. And that's what we need much more of. That's the big sort of, in fact, it was the number one thing we had both qualitative and quantitative results of all this primary research, we did, the number one word we heard over and over and over, it didn't matter men, women, whatever, whatever country in the world or city, it was empathy that people wanted to unexpected to see more of themselves and others. So that was pretty cool.
Garrett Dutton
Yeah, that that's, that's everything. I mean, that's just the driver for every conversation right now with where our country's up, the lack of that coming from our president. And, and I mean not to get too political, but like, that whole, their whole party is just, it's like, right down the middle. It's like, what do they lack most of and there've been so many terrible examples that have happened in the last bunch of a bunch of years. And they're all kind of to me, like, lack of empathy. And it's like, it's, it's if empathy was the center of the... if empathy was the first thing that that leaders were embracing. Right, then then what would follow after that? So much of the decision making process would completely change. Right?
Kerri Hoyt-Pack
Exactly. Right. Totally! I don't know if you've read but there's a book called The Book of joy that the Dalai Lama and the Archbishop Desmond Tutu wrote together and somebody's working with them. It's all about joy, exactly what you're talking about. And those two were leaders, it's we've been, we've been studying joy as a business principle. And two quick little things. So the Dalai Lama actually worked with somebody to study the science, right? of happiness and joy. And what they found is there were four factors that they, through science, they know have a massive impact on your level of happiness and content: It's outlook, do you, can you have a positive outlook? It's: Are you resilient? Can you focus? and then the fourth one is compassion. So compassion is, which is empathy, right is, is understanding someone else's perspective, and taking yourself out of it, is so pivotal, and it's what you're saying, we have been, sorely missing. And then Desmond Tutu actually follows a really important principle in his culture, and his life, which is Ubuntu, and it is this idea of my happiness that is rooted in yours, right? Like, we are connected. And these principles, and a big part of what we do is bring these thought-leaders that again, you think, do they belong in this work? Right? Development work, and leadership? Absolutely! Why are we looking so hard internally, let's look outside! Now we study sci fi writers and poets and people that have, psychologists and, people that study mythology, to try to create inspiring ways for people to open up to change. And that's an example. But when you bring it down to the practical factors, it's good, common sense, right? It comes back to what you said, Christian is just being a good human. Right. Like, that's what we should be striving for.
Garrett Dutton
What was the word that Desmond Tutu used?
Kerri Hoyt-Pack
Ubuntu! Yeah, it is, um, "My humanity is inextricably bound up in yours. We belong in a bundle of life." And, and a lot of what I'm trying to sort of try to drive ships around is Western culture, right? Like, a lot of Eastern cultures, or indigenous cultures understand this, right? Like, it's that multi generational thinking. I mean, generativity is a big quality of leadership that we're studying and we offer, and this idea of, of stewardship, which is really an old idea, it was, it was an it kind of, you get a little bit of hives, when you think about the, that meaning of it, which was basically tending land for or caring for a kingdom for a king that was under age, that's kind of what stewardship was. But if you boil it back to the real origins of it, it was about taking care of the land, taking care for others. That's servant leadership, right. And so we have to take our egos out of it. We've gotten so we're so far indexed in that short term quarterly earnings, what's my legacy going to be? That we can't, we're so afraid to pull the curtain back. And if we can change and that's, seven-generational thinking that Native Americans have? Like thinking about not just, our kids, but their kids, kid's kids, like, what if we treat a business that way? Let alone our world in our climate, right? But that kind of thinking is revolutionary. Patagonia is an example of a company that drives business that way.
Garrett Dutton
If you think about, like, the words are the words of the rat race, right, that. So that seems like our whole country, right? And not just maybe just to your point, like Western civilization, or just certainly corporate America, it's all great. It's all like a race to the world, a race to the top or a race to the bottom. How do you look at it? It's so deeply ingrained. And, and I imagine it's so deeply ingrained in all corporations and everything like that, like, and just a way of like, yeah, you're trying to one-up, you're trying to... and our country is built on, like stepping on cultures stuff, stealing on culture, stealing people's land, and they're stealing their time and their work and everything. It's like, Well, you've got a, you're trying to flip the script. It's daunting. I mean, how, so? How do you, how do you flip the script on someone that built their whole career on that? Stepping on other people to the top?
Kerri Hoyt-Pack
I think, yeah, it's fundamental, I think you have to bring it back to and it's really important, I'm not naive to that, right? Entire structures and systems are built on this, its power and how it's held. But what we need to think about is, growth-mindset is what I mean, I worked for a company that was all based on stock price and every quarter and what's why churning product out? Keeping hot, right? Like, it's so important. But what if the growth mindset meant something more than bottom line? Right? It's how do we grow people? How do we grow our environment? How do we grow thinking, right? And, and this shouldn't be a stretch, it's innovation, right? But there's so much vulnerability and risk and innovating. But I think we've gotten so short term to your point, Garrett. It's all about the next thing. And the next thing. I think back to some of the amazing stories I heard on the road, and so many of them were so like, just beautiful and cool to hear about, what great leaders that were in their life. But there were some heartbreaking things, too. I mean, this one woman told me it was in Paris, and she said, um, I, I, I want to develop as a person I want to give back and I want to learn, I do that between like 11. And midnight, in my bed, watching TED Talks. And I was just like, this is what we've come to right, we grow people, because many companies have just divested from the investment that's necessary, whether it's time or money. And because of the short term thinking, right, there's just not that, we're so we're just stifled for time. And, and yet, there's so much richness out there for us to focus on. And I thought that was one of the moments I was like: This is so sad! We are, we are leaving it to our people that worked for us to try to drive some kind of change, and they're doing it on their own terms. They don't even know where to focus. It feels very futile. And in fact, it could become much more. And here's the cool thing. When you give up some of your own power and you give space for that. It's amazing what can happen, suddenly everything is in flow, suddenly things work better trust grows. And so it is that abundance mindset that you have to believe in. And you have to be willing to take some short term losses, I think, and hold people to that to be able to drive that kind of change. And you have to insist on it as a leader. But not easy. It's not easy.
Christian Lane
Alright, so we have a fun little thing here. I've got a series of questions there, kind of just one or the other binary answers. Okay, a couple of them. I know the answer to you already answered. All right, here we go. Here we go. Baby's Got Sauce or Cold Beverage.
Kerri Hoyt-Pack
Baby's Got Sauce.
Christian Lane
Tea or coffee?
Kerri Hoyt-Pack
Coffee.
Christian Lane
Love to win or hate to lose?
Kerri Hoyt-Pack
Neither.
Christian Lane
Neither. All right. See, mountains or beach?
Kerri Hoyt-Pack
Mountain.
Christian Lane
Road trip or flights?
Kerri Hoyt-Pack
A flight to a road.
Christian Lane
Okay. Ducks or Beavers?
Kerri Hoyt-Pack
Husky
Christian Lane
Husky. All right, cool. And you answered this one already Nike or Nike?
Kerri Hoyt-Pack
Oh, Nike.
Christian Lane
No, is that the intended pronunciation?
Kerri Hoyt-Pack
It is but what it means a lot of things to a lot of people. So wherever you find your heart in it, that's that's all right.
Christian Lane
Very cool. Awesome, I guess also, are there any last things you want to share any things that you're working on that you want to plug?
Kerri Hoyt-Pack
, I'm just so excited about what's ahead of us. I think the biggest thing for me is welcoming the world into this work and the fact that you can sit in your we had a woman from Boston connected with, another woman from Portland talking about racial justice and being a leader in the antiracist space like.. I mean, and that's not me doing that work, it's just facilitating the connection. The power of connection today, the world feels really big and unforgiving right now. But we can actually bring a lot of rich closeness to it. And so that's the piece I'm excited about. So we have all kinds of opportunities through these learning modules we're putting out there. -And I would just say, we're pretty particular about how we work, because it's about people who are ready to drive change. And if you're ready for it, it's here. And I think it's all about like, let's just get after it. Let's do it. Like, let's, let's not hold ourselves back through fear or through trepidation. I mean, I understand those are real things that are very leveling for people right now. It's a real position of privilege to say, "Move past it!", but we can do that. And we need to so that's the piece I'm very excited about.
Christian Lane
Kerri, thank you so much. It's been a real pleasure. Yeah, you're doing Garrett. Thank you as well.
Garrett Dutton
Thank you guys so much. It was. That was amazing. Kerri, thank you.
Kerri Hoyt-Pack
This is great. I love this kind of conversation where you can take different worlds and put them together. It's really, really great. Thank you for inviting me.
Christian Lane
Oh, absolutely. Thanks for being a part of it.
Kerri Hoyt-Pack
Okay. Be well, be safe!
Christian Lane
You too. Thank you, safe travels up north.
Kerri Hoyt-Pack
Okay, take care.
Katie Thomas
Today's episode was brought to you by Workato. Workato is the operating system for today's fast moving business. Recognized as a leader by Gartner and Forrester, it is the only Intelligent Automation Platform that enables both businesses and IT to integrate their apps and automate even the most mission critical workflows, without compromising security and governance. Workato is trusted by over 6000 of the world's top brands and fastest growing innovators. For more information visit Workato.com. Victor Vargas is our art director and engineer. And I'm Katie Thomas. I produce the Digital Transformation(ists) Podcast for Praecipio Consulting. Praecipio Consulting is a full service digital transformation consulting firm, helping businesses large and small build and scale for what's next with the Atlassian product suite and best in class frameworks. More about Praecipio Consulting at praecipio.com/podcast.