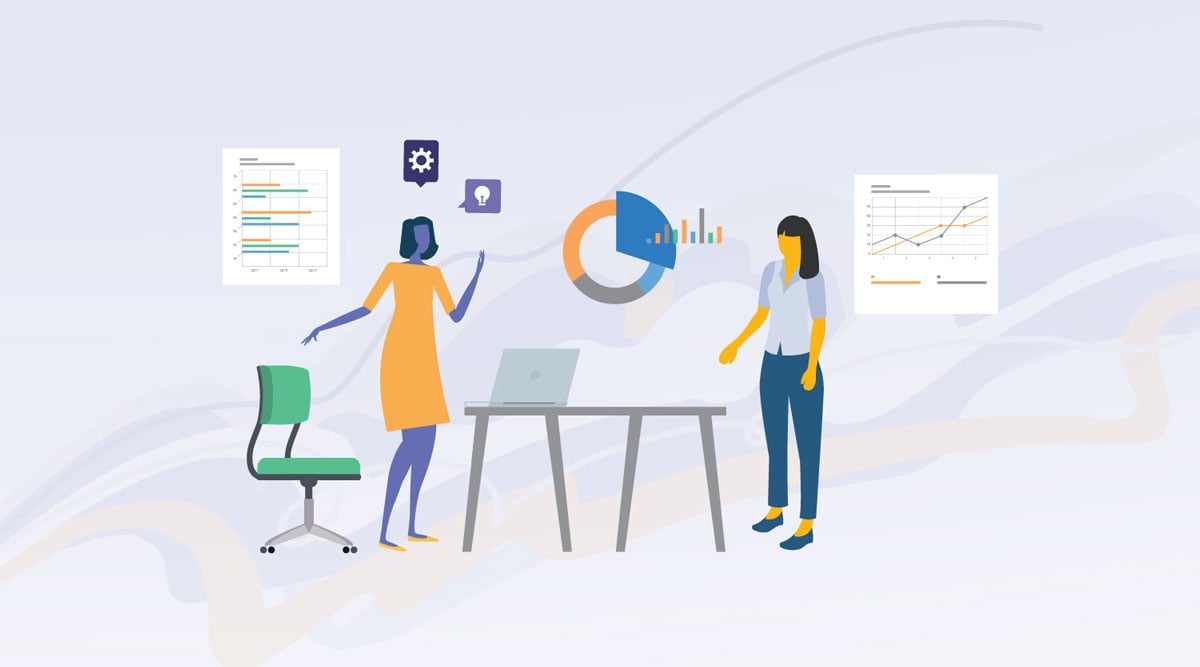 "Digital transformation? We already have lots of technology employed in Finance." And you're not wrong – whether it's an enterprise resource management (ERP) system or finance-focused systems or tools. But the corporate requirement for digital transformation isn't simply the addition or increased exploitation of technology and data but is, instead, a mechanism for improvement and better business outcomes that just happens to be using technology to greater effect.
Your Finance Department needs digital transformation: here's what this entails.
The "why" and "what" of digital transformation
A common misconception is that technology keeps getting added to organizations simply because it's available – and sometimes this does happen. But digital transformation is different. It's a corporate, not an IT, strategy that's aimed at delivering better business operations and outcomes not merely the increased use of technology. Importantly, it covers far more ground than you might expect.
So, it's not simply the use of technology and data to create new products and services, plus the associated new revenue streams. Nor is it only the use of technology to improve customer engagement mechanisms too – something that you might have experienced in your personal life.
There's also a third part to digital transformation – and this is what's relevant to your Finance Department and its operations: the use of technology and data to improve back-office operations across your organization, within its many business functions. From the introduction of digital workflows, through the use of self-service and self-help capabilities, to the many benefits of gaining greater insight into business function workloads, operations, service performance, outcomes, and improvements. Importantly, this back-office digital transformation is a vital enabler of the more prominent front-office improvements.
Think of it as making your operations and outcomes all three of "better, faster, cheaper." It's using technology to make your Finance personnel the best possible versions of themselves, especially in light of the current and ongoing need for remote and distanced working, including effective communication and collaboration. With no organization or business function immune to the need to change traditional, often manually intensive, ways of working to better reflect the physically disconnected nature of modern work.
It's a need that's likely to continue, because organizations have realized that the required operational resilience can't be met by their traditional, manually intensive processes that rely too heavily on face-to-face interactions, email exchanges, and spreadsheets.
The "how" of digital transformation
In enabling the required new ways of working, there's a need for greater technology exploitation that provides not only the ability for work to flow better between individuals and teams but also:
Speeds up that work and the decision points needed within it. For example, some work tasks can be automated, and alerts and notifications employed to ensure that the work keeps moving swiftly through to the desired endpoint and outcome.

Facilitates interactions with those requesting service and support from your Finance team(s) – with self-service, via a self-service portal, a better way of managing incoming requests on the supplier side. And, on the demand side, a more effective route to access finance-related assistance for your department's internal customers.

Self-help capabilities that deflect both emails and telephone calls from your busy Finance personnel. With the inquiring employee instead self-accessing what they need to know, and likely getting a quicker solution in doing so. For example, something as simple as checking whether an expenses claim has been approved and when it will be paid.

Knowledge management capabilities that, on the one hand, help Finance staff to collectively know more than they individually know – which is especially helpful for new starters. And, on the other, the captured knowledge can be employed to help defect emails and telephone requests through self-help.

Greater insight into past, present, and future operations. From how well work has been handled and whether service promises met (perhaps versus agreed service level targets), through managing the current workloads across teams and individuals and the likelihood of delays, to future projections of how things will continue based on trends or simulations modeled on proposed changes to the status quo. This greater insight also provides the platform for improvement identification and actions across all of operations, service quality, employee experience, and business outcomes.
In addition to the above, the growing use of artificial intelligence (AI), in the form of machine learning, adds even greater opportunity to leverage the new digital capabilities to speed up operations, provide a better service experience, and to allow Finance staff to focus on what they do best (and prevent them from wasting time and costs on high-volume, low-value tasks).
These digital-transformation-enabling capabilities might already be available in your organization
While digital transformation can feel like a relatively new concept, it has been on corporate radars for at least a decade. And for those organizations that have already taken steps to digitally transform part or all of their back-office operations, including Finance operations, many have taken an "enterprise service management" approach. This is where the proven corporate IT service management (ITSM) capabilities – processes and the associated technology-enablement – are applied to other business functions to improve their operations, service and support, and outcomes.
In many ways, enterprise service management and the use of the corporate ITSM tool are seen as a platform for delivering the technology and data elements of back-office digital transformation needs, from digital workflow enablement, through self-service capabilities, to the introduction of new machine-learning-based capabilities.
From an employee perspective, an additional benefit from Finance's digital transformation is that they'll be using similar service and support methods to those employed in other business functions such as human resources (HR) and IT. This not only offers a guaranteed level of service experience, but it also provides a level of enterprise-wide consistency that makes interacting with the Finance Department (and other business functions) so much easier.
Examples of how your corporate ITSM tool can help your Finance Department
There are many Finance-related opportunities to leverage digital workflows and the other capabilities outlined above. For example, for:
Receiving new finance-related requests, and allowing employees to check request status, via self-service

Using automation rules or machine learning to route new requests to the right work groups, with some requests responded to automatically using intelligent automation

Handling queries and requests for information, help, and change more efficiently

Budget, invoice, and employee expense management

The automation of high-volume, low-risk requests for Finance approval

Escalation handling

Business case reviews.
These opportunities will, of course, be dependent on your organization's current ITSM tool being deemed suitable for the many possible enterprise service management and back-office digital transformation use cases.
The need for digital transformation within your Finance Department is clear, and here at Praecipio Consulting, we can help you with the process.