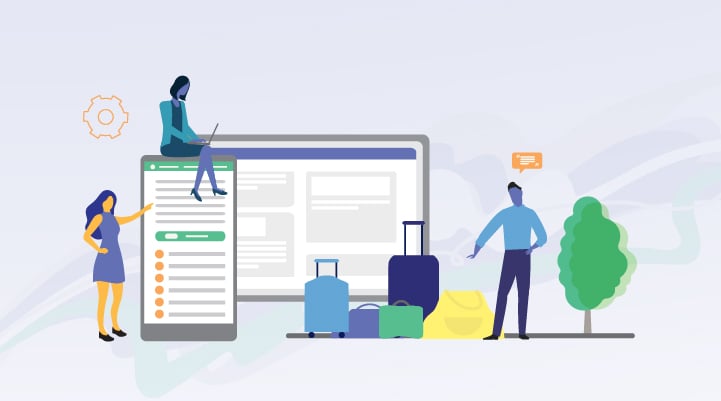 In just a few weeks, the holidays will be here. Your partner may be already making needed plans to enjoy the much-needed downtime at home. But inside, you may have an uneasy feeling about work projects. Can you afford to take off and not fall woefully behind? Will important software-based projects stall? Or worse, crash and burn?
If the thought of taking PTO comes with mixed feelings, this article is for you.
At Praecipio Consulting, we're business process experts. Every day we work with executives from the world's most respected companies. We surveyed our partners to learn their advice on how you can take time off to recharge your batteries and have your team keep projects moving at the same time.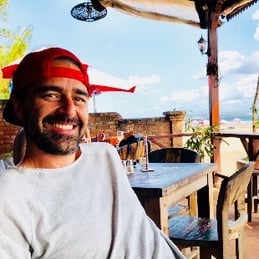 Christian Lane, our CEO, begins the conversation. "I love taking time off. It's essential for my well being, and we require everyone in the company to do the same. It's a non-negotiable. But when we do have key team members out, we have set expectations."
Announce your plans and block off your schedule
Let your coworkers know not to schedule anything for you during this time, and be aware of these dates when you are discussing project deliverables.
Bust your tail for 3 weeks prior
Put in extra hours if you have to, but I prefer to better use the time already allocated for work. Staying focused and being productive now will help you have peace of mind later.
Empower your #2
For executives in senior management, there may be time-sensitive decisions that need to be made in your absence. It's important to have a second-in-command that has full authority to make most decisions while you are gone. Have a meeting with this person about the parameters of this responsibility and make sure the other players on your team are aware of who you have delegated to. In addition to leaving decision authority in capable hands, you'll likely see this person respond well and appreciate the trust. Understand that mistakes may happen, but it's also a learning opportunity.
Joseph Lane, Atlassian automation expert and one of our partners at Praecipio Consulting, takes a more tactile approach. He stresses that in the Agile mindset, effective managers must use the right tools that are purpose-built and customizable to keep critical business functions working effectively. If any project relies on any one person for completion, this potential single point of failure is problematic for the organization and stressful for the employee. When this key person needs rest and relaxation, business stops, and that's expensive.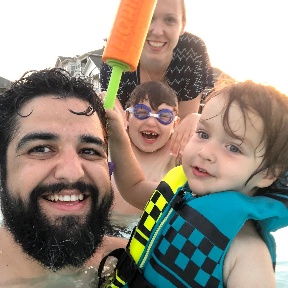 More specifically, Lane is referring to the Atlassian suite of products: Jira, Confluence, Trello, and others. When used to their fullest potential, team members can work independently if needed and collaborate following a quality assurance process the company developed. Users and managers can almost instantly view the progress on a project and comment. Lane recommends having a clear system for accountability and escalation when challenges arise. If this is clearly defined before a manager goes on vacation, team members can bring in more people, access more resources, or find vendor partners to solve problems. Failure to have these processes in place means that projects could stall and teams lose momentum. Lane summarizes, "Be more process-oriented than person dependent."
Christian Lane encourages everyone on software teams to develop a mindset for responsibility. That means if you find a problem, you own it. See it through to a solution. He loves the idea of stress-testing your systems by creating fires. "It keeps people on their toes," he says. An example might be inserting a snippet of code that wreaks havoc. Engineers must backtrack and see where it was introduced. Also known as chaos engineering, it's the practice of experimenting on a software system in production to build confidence in the system's capability to withstand turbulent and unexpected conditions.
Still, totally unplugging, although the healthiest option, isn't always possible. Lane tells a story of when he was conflicted about taking his laptop on an overseas vacation. "On one hand, if I took it, I knew I couldn't help myself and work. On the other hand, if there was a legitimate emergency and I needed to log in, I wouldn't be able to."
In the end, he decided to travel with his computer and stay disciplined to only look at his Atlassian enabled dashboard when he logs in. If he saw all green lights, he would close the laptop after just 5 minutes or so per day.
In the end, great leaders are measured by how well the business continues without you. As leaders, our job is about driving continuous improvement. When you take off time, operations may not be improving and optimizing, but they should still continue.
A recap for a stress-free holiday:
Announce your plans, block off your schedule

Bust your tail for 3 weeks prior

Empower your #2

Use the right Atlassian tools

Have process and systems for escalation in place

Develop a mindset of responsibility

Stress-test your systems