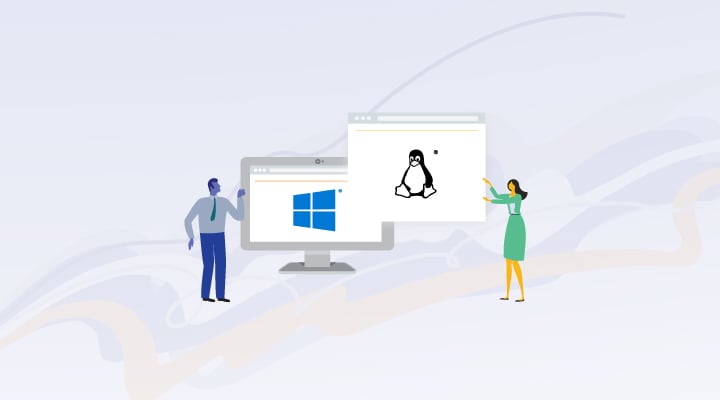 This is a debate as old as the Operating Systems (OS) themselves and a discussion that never seems to end. Being in charge of making the decision between Linux or Windows for your team can be a hard choice. Currently, about 77% of all personal and professional computers around the world run Windows, while only about 1.84% of all computers run a Linux distro. Linux is the current choice of many organizations because of their development machines and servers. JIRA can run on either OS, with only slight differences as to how the software is managed and monitored. Linux offers better ability to write one-off scripts and utilities. It is important to note that Atlassian does developments and testing on Linux systems. Even though windows historically has performance issues compared to Linux, the gap has been reduced in recent years. Potential problems that Windows users face can be getting backups or processing data. Let's dive further into each OS and learn more about them!
Operating System Overview
Before making any decisions, it is important to know the history, pros, and cons of each OS.
Linux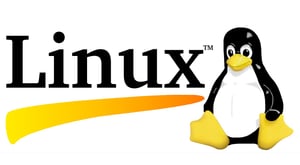 Linux is an open-source, OS created by a Finnish student, Linus Torvalds, in 1991. This free and highly customizable OS is currently the choice of many organizations, large and small, as their development machines' and servers' OS. Most of the different flavors of Linux, called distributions or 'distros,' are built to use fewer hardware resources, making the overall system more efficient. Additionally, Linux is easy to customize and modify to the liking of the user due to the fact that the source code for it is available publicly.
Because Linux is completely free, there is less traditional "technical support" available with the product. The available support comes in the form of paid support from a third party or from the Linux community through public chat boards and FAQ sites. Not all versions come with long-term support due to a slow rate of change when it comes to OS upgrades.
With customizability and freedom to modify as needed comes with a steep learning curve. For example, remote access requires command-line knowledge. This is less intuitive than Windows graphical remote access interface. System changes and customization requires complex operation.
One of the benefits that comes with an open-source OS is security. With many eyes around the world looking at the source code and improving it everyday, less and less attack vectors are found by malicious parties. Another reason for better security is obscurity. Linux, when compared to Windows, has considerably less market share, making Linux systems less of a target for attacks.
Linux also offers some additional benefits. It is very easy to write custom scripts, users have full control on updates and changes, and lightweight architecture helps with performance.
Windows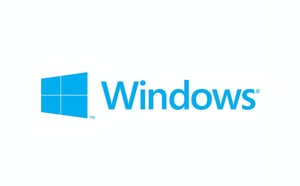 Windows is a for-profit product and was first launched by Microsoft in 1985, gaining popularity with the release of Windows 95 in 1995. This propelled Windows into being the leader of OSs around the world. One of the reasons for this popularity boom is the easy to use graphical interface that Windows is known for. Windows is usually the choice for novice and business users, as well as large companies looking for quick responses and dedicated support. As with all proprietary technologies, individual users experience less customization. Additionally, the OS is not going to be as optimized to hardware as Linux.
When the OS is purchased, Microsoft provides integrated and online help to all customers. Getting personalized help is usually easier with Windows than with Linux. Due to the market share of Windows, almost all software products are designed with Windows in mind. Some Windows programs are simply not available in Linux. It is important to note that even while many third-party products are free, the majority of Microsoft products are only available at a cost.
Windows was designed with ease of use in mind. Graphical interfaces are available for making most configurations. For example, to access remote servers, Windows offers a graphical remote desktop software. There is no need to be a command-line expert to customize the server. The learning curve for Windows is not as steep as Linux. This is really important for novice users and more proficient users may be frustrated by the lack of fine-tune control over the system or by the oversimplification of system tasks.
Due to the popularity of Windows, the OS is a large target for malicious parties. Many security vulnerabilities and system instabilities have been reported throughout the years. To be fair, Microsoft has been able to make security improvements in response to the security leaks. Regular system upgrades and security fixes help protect sensitive data.
So, should I run my Jira Server/Data Center on Linux or Windows?
As with many hard questions: it depends. Windows is more user friendly. The built-in remote desktop access makes it simple to make changes and update JIRA configurations. Linux servers may have a sharper learning curve and feel more demanding, but they perform better. Linux provides more customization options while working with JIRA and better security.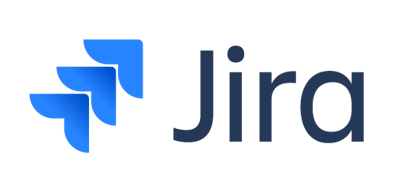 The decision comes down to one main factor- comfort level. Having prior knowledge of Windows or Linux servers will go a long way in helping make the decision and will make working with JIRA easier. How comfortable is the team with each OS? It is also important to consider the style of the rest of the organization, as OS consistency is incredibly important for productivity and collaboration.
If your organization just wants to focus on development and not worry about managing JIRA, Praecipio Consulting can offer expert support services with our Atlassian Platinum Enterprise expertise and process focus.