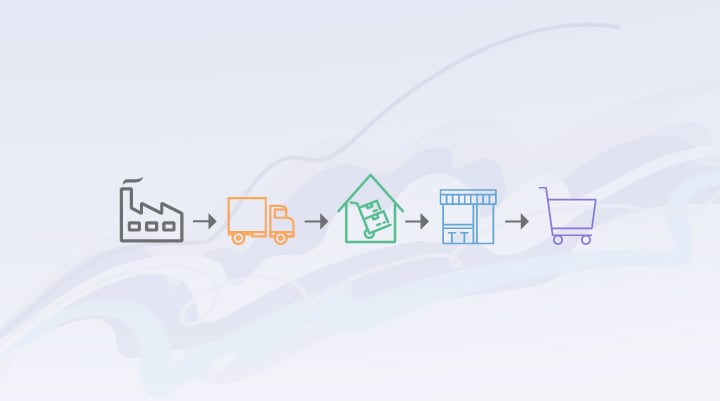 It has been said that one's true character is exposed during times of crisis. Crises can also serve as an opportunity to compare theory against in situ behaviors, setting the stage for continuous improvement.
In 1990 MIT lecturer, Peter Senge, released his book The Fifth Discipline, which was extremely influential for learning organizations. For me, it was my second encounter with MIT's work on systems and the first non-engineering book that influenced the way I look at the world. Systems thinking is the fifth discipline that integrates the other four disciplines: personal mastery, mental models, building shared vision, and team learning.
Senge's book summarized MIT's "Beer Game" that MIT developed in the 1950s as a means to introduce dynamic system concepts. It describes what happens when a particular brand of beer suddenly experiences an unexpected upswing in demand. The game shows the difficulty in managing dynamic systems, and for this particular case, the supply chain for a single product – beer. I highly recommend reading the chapter or trying one of the simulations.
Reading The Fifth Discipline and using the simulation is one way to learn about dynamic systems. Another way to learn is just by living through this year, which has been synonymous with massive disruption and additional layers of complexity. It has provided us with the opportunity to directly experience the Beer Game for multiple products and multiple supply chains in real-time. So where was the missing toilet paper earlier this year? The missing Clorox wipes? The missing hand sanitizer? Did this only affect me? What about elsewhere? We may have mastered just-in-time supply chains and practices–complete with elegant models and all–but supply chains are in fact much more dynamic and complex.
The average American family consumes 139 rolls of toilet paper annually year. Nice, boring, and predictable – just the way forecasters like it. Also, I've learned that toilet paper is a low margin business that is manufactured infrequently because of the forecasting's reliability.
Two of The Fifth Discipline's eleven principles may provide insight: "today's problems arise from previous choice" and "the harder you push the system, the harder it pushes back." We have experienced unexpected shocks to the system this year, which has been further complicated by unpredictable consumer behavior. Consumers reacted by hoarding and impulsively buying substitutes for out-of-stock products, effectively magnifying the effects of a system under stress.
During conversations with relatives residing in Germany, Serbia, Canada, and New Zealand, I learned that they didn't experience these shortages. Perhaps this is reasonable since they have different supply chains (or maybe we can blame the use of the metric system).
In 1997, Harvard Business Review recognized The Fifth Discipline as "one of the seminal management books of the past 75 years," and even though it's been 30 years since it was published, Senge's book is still relevant for those wanting to improve organizational performance. I recommend listening to the audio version or reading the text - it's well worth the read.
Businesses everywhere have had the rug pulled from under them, and if you have faced challenges with your supply chain (or any other areas of your business), Praecipio Consulting can help with our tech-enabled business process solutions. Let us know how we can support you!