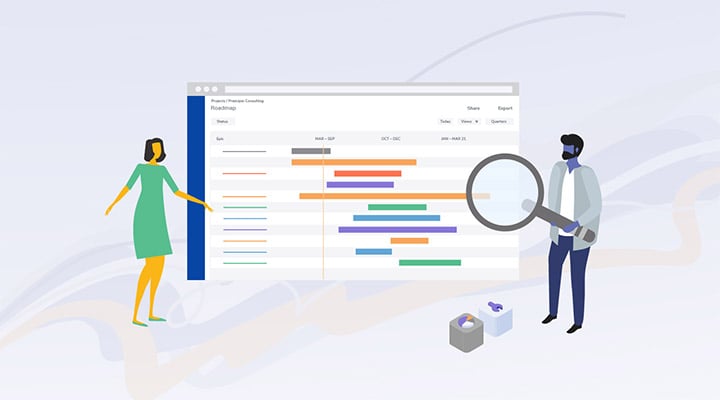 SaaS is the future
2020 has caused the world to work from the internet. Whatever you used to do in your own data centers can now be performed by vendors, be they cloud or software service providers, better, faster, more securely, and at less cost than you.
The diagram below indicates the trajectory of change from traditional to SaaS (software as a service). Learning how to manage SaaS providers is the new skill that must be learned and introduced into your strategy.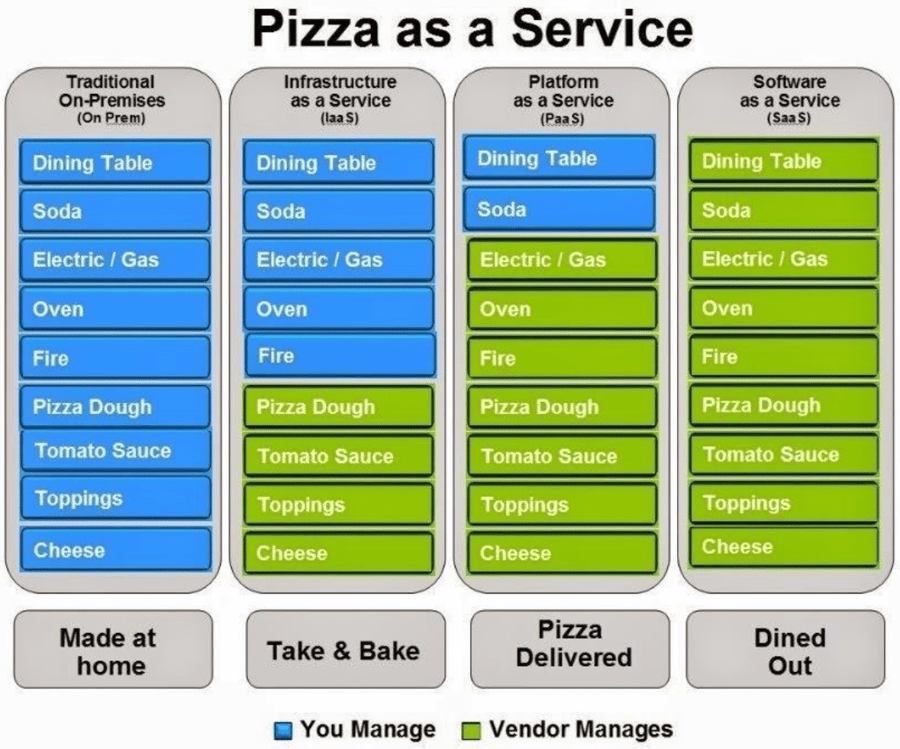 The hardships of this year have also proven that you need agility in your 5 year plan so that you can change along the way. The capability to pivot based on circumstances is the other new capability of an organization moving towards a digital and VUCA (Volatility, Uncertainty, Complexity, Ambiguity) future. You have to be agile, not just in IT, but the way you think, act, and react. Leadership has to manage and accelerate this change in culture and behavior, which means scaling new ways of working enabled by technology is the new management paradigm.
Allowing a SaaS provider to manage a core function such as Marketing, HR, or Sales is the norm, freeing you to concentrate on creating unique services that benefit your customers and save time for your staff.
Scaled Agile Framework SAFe®
No matter what blend of Agile that you are using (Scrum, Kanban, DevOps, AgileITSM, XP, TDD, BDD, etc.), you will need to spread these practices across your business. New ways of working, constant improvement, collaboration, and the elimination of siloes, benefitting from technology, be it your own or others, is the only way to survive.
Accomplishing this change means a dramatic, and in some cases, drastic, alteration to how things are currently performed:
You keep your program office but lose your project mentality

Product and Service Owners are the new organizational role with accountable budgets and teams

Agile Budgeting replaces annual budgets, and the same occurs to annual reviews as constant and consistent feedback is provided top-down

Multi-year contracts are swapped for partners that facilitate your agility

The use of technology to keep you in business enables every aspect of your business

Staff are not made redundant but instead acquire t-shaped skills

Customer focus and shifting left from their request or needs drives your product strategy
Organizations need guidance to make these types of change successfully. Enter Scaled Agile Framework (SAFe®). The diagram on their website visualizes the breadth of their philosophy and impact on an organization.
SAFe® is a continually changing set of practices that has blended the technology, people, and business practices into a competency-based model:
Leadership based on agile and lean: empowerment, self-organization

Team and Technical Agility: No defects, use of cloud & internet, open-source, SaaS

Behavior-Driven Development (BDD): products based on the people use them

Test-Driven Development: code, infrastructure, people feedback in short cycles

Agile Product Delivery: small changes made often, usually daily

Lean Portfolio Management: if it is not helping someone, then you don't do it, constant improvement, reduced technical and cultural debt

Lean Governance: common or standard data models, budgets are based on the value of outcomes and funded accordingly, guardrails guidelines both corporate and regulatory, business continuity and sustainability is a daily way of acting

Organizational Agility: long-term goals but very short-cycle plans capable of pivoting based on breaching a KPI or OKR (Outcome based vital indicators)

Continuous Learning Culture: effort is rewarded, management changes to a coaching model from a telling model, relentless improvement is mentored, innovation is the goal
SAFe® is the most ambitious version of this framework's scaling technology, leadership, financial, and organizational practices. It supplies examples, training, templates, and a worldwide community of practitioners. It is not for everyone. It is not a program of introducing Safe® that will make it successful for you but instead a multi-year effort of scaling the way your business does things at every level into a new model.
SAFe® helps you avoid and overcome these engrained practices:
Budgets by department or project become funding for products and services

Prioritization of new features or services is based on value of delivery and cost of delay

Creating your own software is replaced by using open source or SaaS

Data used and kept by your business is standardized for ease of maintenance and change to new services as needed

Mapping the way you work end-to-end and ensuring any changes are not localized but instead improve the flow of work and data is the new program office structure.

Change Approval Boards or freezes are stopped because you trust the testing and release process that has been enhanced and automated.

Design thinking is encouraged to solve problems

Design thinking underpins making things as small and as standard as possible such that any part of your business can use it or improve it

Everyone is thinking about what can I do to make things better, do things faster and safer, and how can I save effort or time or money
SAFe® Benefits
Increase the velocity of change: ways people work and the software that supports these changes

The software lifecycle of Demand-Approve-Develop-Integrate with other code-Unit Test-Performance Test-Submit to Live Approval-Go live is replaced with Experiment-Develop-Test-Go live

SaaS + Cloud + Digital is the technology trilogy whereby owning your own technology is discouraged (still allowed where regulatory mandates leave no other option)

Complex projects requiring months or effort are replaced by an understanding of what a new service or feature or technical update will provide a customer or staff member and therefore, this is what is created and deployed

Technical stability is more critical than new service introductions (think of your customers and how angry they get when things go wrong)

Feedback, monitoring, alerting are the trilogy of information collaboration and coordination (no silos)

Legacy infrastructure or technical debt is mitigated by using cloud services aligned with your work and customer practices. Technology underpins the way you do things and not just there because!

Training on SAFe® culture and practices is top-down and extends to your external suppliers

Project Management is now Agile Product Management, coordinated across products and services instead of merely helping a department or team

Prioritization based on what it fixes, how it meets a regulatory demand, what outcomes it being in terms of value and customer satisfaction, or how it helps staff perform a function
Doing SAFe® means:
You are willing to release small chunks of change daily versus large pieces that might wait months before going live

You can monitor the impact of that change in terms of issued caused or customer satisfaction

If an issue ensues or satisfaction is not as expected, then you can easily roll-back the change with minimal effort or impact (go back to the way things were before)

New skills of negotiating or always thinking of enhancing products via technology are taught in a variety of formats such as hackathons, formal training, a partner working, and management coaching

Operating and Strategy long-term plans are replaced by short-term vision plans that are customer and market-centric

Centers of Excellence or Software Factories are created aligning how people working based on data and technology mapping exercises with the approved practices of the organization, which encourages:

Standard tooling for Enterprise Application/Service Lifecycle Management

Standard data and artifact repositories

Use of SaaS providers for core activities

Always on testing, monitoring, and alerting across the value chains
A train yard is a frequent analogy to explain software factories and centers of excellence. You need a standard gauge rail for all trains to use, and an aligned place for trains to be monitored and dispatched. This allows trains to move safely across the landscape, delivering people to their locations. Your organization needs to establish the same kind of software delivery practice. This model is what SAFe® uses to foster the fast and safe distribution of technology via an engineered flow of work.
SaaS Safe® tips
Create a vision of why SaaS and Safe® are being adopted, underpinned by training

Change the language used top-down from project to product

Have metrics that make innovation for customers or staff the prime target

Developers develop and operations keep things up is the most prominent IT silo. Break this by making product teams that own their product or service.

Technology metrics of Defect Rejected Ratio, Detected Defects, Change Time compared to Market release, Value of Delivery versus Effort are viewed on product boards

Create fun programs of change such as Kill the CAB, which force the introduction of standard technology components for use by any aspect of the business

DevSecOps is not an option but a mandatory requirement: you have to test at every opportunity and use security practices and tools to keep your business safe and compliant

Automate what you can as often as you can, but only if this improves the quality and speed of work
SaaS is the way of allowing someone else to perform a function via the use of their technology. Carefully avoiding vendor lock-in will make SaaS a credible option for your business. The transition to remote working has opened up a world linked by technology, and your organization needs to do the same by scaling the thinking and practices of technology to everything you do. SAFe® is a framework proving your business a set of rules that promotes scaling Agile, Lean, and DevOps across your organization. It is a radical alteration of your culture that will take time and leadership to embed successfully.
Whether implementing SaaS, SAFe® , or just generally digitally transforming your company, Praecipio Consulting can help!
Note: SAFe® is a Registered Trademark via ©Scaled Agile, Inc.