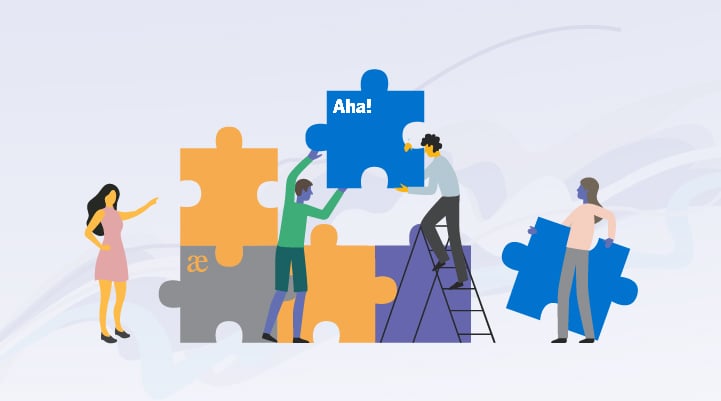 We're excited to announce that Praecipio Consulting has been selected to join the Aha! Partner Program as an inaugural partner. Recognized as the world's #1 roadmap software, Aha! serves over 5,000 companies and 400,000 users. The Aha! Partner Program provides customers with access to a small and highly specialized group of certified partners that includes Praecipio Consulting. As a partner, Praecipio Consulting offers a wide range of product management and development services to extend the power of Aha! products.
Partnering with an innovation thought leader and one of the most respected SaaS companies will enable Praecipio Consulting to expand our reach and build on our current portfolio of cutting-edge technology solutions. Ultimately, our partnership with Aha! will allow us to better serve our clients and advance their businesses. As one of the first partners, we benefit from the opportunity to deliver new services with close support and collaboration from the Aha! team.
"We are honored to join the Aha! Partner Program as an inaugural member. Our diverse clients have varying sets of requirements, but common to them all is the need for a world-class product management solution. Aha! is a leader in this space and is a welcome addition to our portfolio of technology solutions," says Praecipio Consulting Founder & CEO, Christian Lane.
"We are thrilled that Praecipio Consulting has joined our partner program to help customers innovate even faster and build products that customers really love. They are recognized experts in helping organizations achieve their digital transformation — by leveraging robust technologies and process frameworks like Agile, ITSM, DevOps, and ESM. We look forward to working closely together." — Brian de Haaff, Aha! co-founder and CEO.
Praecipio Consulting also looks forward to what this partnership will bring as we continue pushing boundaries in the digital space with Aha!