Keb' Mo', five-time grammy award winner and musical force that defies typical genre labels, joins us on episode four to talk about the power of music and its ability to encourage change for good.
Twenty-five years after the release of his debut album under the moniker Keb' Mo', the widely admired artist released his most recent album, Oklahoma (Concord Records), winning him a 2020 Grammy Award for Best Americana Album. Featuring cameos from Taj Mahal, Rosanne Cash, Robert Randolph, Jaci Velasquez and Keb' Mo's wife, Robbie Brooks Moore, Keb' delivers an album that pushes his boundaries even further with brand new songs addressing topics such as immigration, depression, pollution, love, female empowerment and more. Following the deeply thought-provoking release, Keb' lightened the mood with the release of his first-ever holiday album, Moonlight, Mistletoe & You which includes six original songs and four cover tunes including "Please Come Home for Christmas."
Keb' Mo' has been a long-time supporter of the Playing For Change Foundation (PFCF), a nonprofit organization that creates positive change through music education. PFCF provides free music education to children in nine countries, including Brazil, Bangladesh, Ghana, Mali, Nepal, Rwanda, South Africa and the United States, and has established 12 music schools around the world. They also work with partners to address basic needs in the communities where they teach, including providing education, clean water, food, medicines, clothing, books, and school supplies.
For more information on Keb' Mo', visit his official website at kebmo.com. Follow him on Facebook, Twitter, and Instagram.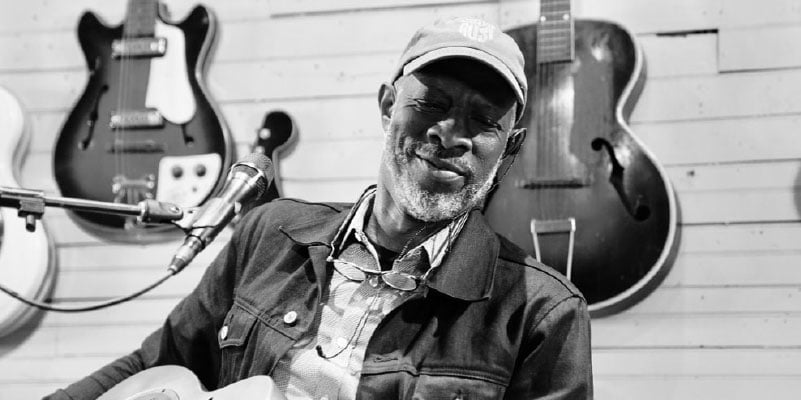 EPISODE TRANSCRIPT
KEYWORDS
people, records, songs, grammys, michael kaplan, music, world, studio, grammy, plastic, pro tools, money, blues, history
SPEAKERS
Keb' Mo', Christian Lane, Katie Thomas, Garrett Dutton
Katie Thomas
Hi, and welcome back to the Digital Transformation(ists) Podcast. And on today's episode, we have the phenomenal Keb' Mo' with us to talk about the power of music and its ability to drive positive change and connection. Today's episode is brought to you by Workato.
Christian Lane
So welcome Keb' Mo', we're delighted to have you. It's a real honor and privilege to have a legend like you join us. Obviously, Garrett, you guys go back and have some history. Thanks for joining us on this podcast.
Keb' Mo'
Yeah, Garrett, he's my brother. My twin brother
Garrett Dutton
An American original.
Keb' Mo'
There's only one G Love.
Garrett Dutton
First time we met he goes: G Love, an American original!
Christian Lane
Cool.
Garrett Dutton
Well, Keb', it's great to see you. And it's great just to also see in the background, a studio where I was so lucky to be invited to join you for many sessions over the past couple of years.
Keb' Mo'
That was a highlight of last year. I mean, that was just, that was so much fun.
Garrett Dutton
Man, I learned so much from working with you. And so much about music and so much about the history of the blues, and so much about recording, songwriting. And yeah, I always say it was a masterclass and music so thank you.
Keb' Mo'
Oh, thank you. I'm, I've been itching to work with you for years. I never got, nobody ever would let us. I don't have any, I got no producer credit. Keb' Mo' he should work with you. Who?
Christian Lane
So how did you make that connection?
Keb' Mo'
How do we make the connection making the record?
Christian Lane
Yeah.
Keb' Mo'
G called me and said Hey, man, let's work. Let's do a record. I'm gonna clean my glasses. He said and I was like, Okay, yeah. I've only been waiting about 25 years.
Garrett Dutton
We could just talk briefly about but it's, it's a good story cuz, and I've talked about it a lot this year, because I called Keb', I said: Hey, Keb', would you, because we did a tour together, and then I said: Hey, Keb', would you want to do a duet record? He said G, I already did my duet record with Taj Mahal. But he said, how about you come down here and I'd love to produce some tracks for you, which led to the record. And so Keb' said, send me, and this is the first lesson, send me five songs of your most sincere songs that you feel most connected to. And I thought, "Well, I hope I feel connected and sincere about all my songs." So I sent them five songs. And then a week went by, I didn't hear anything. And then the second week went by and I haven't heard anything, so I said, "Aw, shoot. I guess we'll call Keb'. "Keb', did you get two songs?" He just said back. "Yep." And I'm like, Aw, man! Well, what did you, What did you think? And Keb' writes back: "I think you were, I think you better work with a songwriter." So that was how the session started. And it ended up with some of the greatest songs that I've ever recorded. So I was happy.
Keb' Mo'
Just to be on the clear, on the record, on the record, you don't need to work with a songwriter. You're a great songwriter. You brilliant man. And I think that one song on that record man, they're all great, but it's my most favorite one, is the one that had nothing to do with...
Garrett Dutton
She's the Rock.
Keb' Mo'
Masterpiece,
Christian Lane
so good.
Garrett Dutton
Thank you. Well, hey, man. I was thinking we could kind of start with going back to 1993 when we first met, and it's an interesting part of your story and my story. In 1993, you and I both signed to the same A&R guy, a cigar smoking, Jewish New York music if you couldn't imagine a more music industry guy like out of the playbook and his name was Michael Kaplan and can you just kind of tell us about how that you connected with Kaplan how he discovered you how he heard your music, and kind of think you told me before that whole meeting you were kind of like taking, this was like the last stab, or you felt like it might have been the last time in the music industry.
Keb' Mo'
Well, I had my last stab in the music industry way before I even met Michael Kaplan. This is called a desperate, it wasn't desperate at this point is this point it was just, I love playing music, I'm gonna keep playing in hell or high water. ? And so I met John Porter, through Taj, Taj Mahal, and he shopped a record deal for me, and everybody said no, because I was old, I was 41 years old, but no one knew it. I was 41. And it was like, what this dude? And it was, Michael told me this later, he said, we had passed first, we passed on you then someone came and said, Let's start the okay label backups, do that. Do some blues, and they had a bunch of cassettes on the shelf, that there's, well, let's see what we got. What do you got? All these cassettes on the shelf? Okay, that's a good sign, that sign, that said that! I ended up in the pile of. "Let's sign that." Men had already said no, everybody had said no. But for me, I was in a mode of Okay. Um, I was playing the clubs in LA. I'm just gonna, and I had made my own demo, which is my demo tape was my release, my self-release of Kevin Moore, aka Keb' Mo', on a cassette. And, and so I was selling those. And that was my demo tape to get in the door and Sony. But, I had decided, Okay, I'm gonna try another stab at the music industry, after my big failed record on Chocolate City Records of Casablanca in 1980: big flop, . So I said: Well, I don't want to hear a no, I know everybody is gonna say no. Because why would they say yes to me? So I said yes to myself. I didn't want to go to record companies, because I know they're gonna say No, and I didn't want to hear No, I don't want anyone to hear. Yes. And the one person who was giving me a yes was me. So I gave myself a Yes. And then yes, went out to the universe, and came by boomerang back around in a mysterious way through Michael Kaplan, and I got my Yes.
Christian Lane
Wow.
Keb' Mo'
And when the call came? I just laughed. I was laughing, I'm like: Gonna have some fun! Let's have some fun. It's gonna flop. We all know this. I just had fun with it. And it didn't flop.
Garrett Dutton
Yeah. So what was the first record? And then what was that record already recorded in the can when you got signed? And they just put it out? Or did you go back in the studio?
Keb' Mo'
Well, I went back, I had a demo I had said, once I had the first song Every Morning, I had that one recorded, and I had about eight songs on this cassette tape, somewhere done in various forms and various kinds of ways, but kind of piecemeal together. And so I went back in and we re recorded those songs that were on that tape and added some more.
Christian Lane
Wow. So you mentioned you had this on a cassette tape? a lot of what we're talking about is this technology and the digital transformation. How is the technology and digital transformation changed in music? And have you kept up and adapted?
Garrett Dutton
And wait, let me interject one thing. Did you ever, were any of your records ever, I know they were released on cassette CD, vinyl... Did you ever have something released on a 8-track?
Keb' Mo'
Never had anything, unfortunately? I wish I had something on 8-track. Yeah, that was the deal. I listened to a lot of 8-tracks though. Lots of 8-tracks.
Christian Lane
But over your career, things have advanced a lot. I know, Garrett mentioned to me that you're quite technical in the studio. And also, very, you've adapted really well on the technology front. So what have you done there?
Keb' Mo'
Well, I'm technical to a degree because I have to have enough... I have enough technical skills to get what I need done. To get the stuff far enough along. Because sometimes the engineer is in my way and my creative process. so I can sit there and go, bing, bing, bing, bing, bing, bing and just like, not going like, Okay, do this, do that. I just do it. and when I need it when I need a skill for myself, I learned that I still have a lot of holes in like, technical things, but I know I intuitively know the ones that I need.
Christian Lane
Okay,
Keb' Mo'
To get the job done.
Christian Lane
What kind of resources do you use to learn these things? Yeah, you go on YouTube or something?
Keb' Mo'
The first time, when when Pro Tools started becoming popular in 1999, I think it was, '99 around in there. I had a, an Atari computer. And I had Cubase sequencing program on it, it didn't do any audio and just did sequencing. Okay, and I had that, so I knew I had to go digital, I mean, I bet that Atari was like, it was ancient '99. I was still using it because I was like, well, I gotta use it. So I went bought one of those rolling eight track boxes, and it's synched up with the Atari. So now I had digital, check the digital record on it synched up with the Atari. So I've been kind of technical since the 80s. So, yeah, so drum machines and sequencers and, all kind of MIDI cables all over the place, and stuff. And so I got all that stuff. And when Pro Tools came in, so Okay, this is a big learning curve. This is more expensive. This is where everything's going. And I made the choice to go in on Pro Tools. This time, like, I got it, I'm still on site. I'm three years in, four years in on the Sony deal, G Love's doing good. we're all out there playing G Love's dressing way better than I was... but so I took 20 grand, and bought a computer, some monitors, couple of mic pres, speakers, the lowest level of Pro Tools, everything all in, costs about $20,000 to get started. So when I had a teacher, I had a teacher named Mark Johnson, who was my engineer, he taught me and another teacher I hired, I gave him some money to be on-call for a month. I said anytime I call you in the month, then I wrote him a check, if I call you and you come in, if I need you, you come over. it was a good, it was a good check. I paid him too much. But I wanted him to, I understood how important it is for me to learn. And then when I call him I want him to have his ass over there.
Christian Lane
On the spot,
Keb' Mo'
I wrote him a big check. And it works and it paid off. It was a small price to pay for what was to come in terms of technology and what I would need to go forth forward with
Christian Lane
A continued investment in you.
Keb' Mo'
Yeah, so it's so in Sony each time I got a record record budget, I bought a little piece of gear, all that stuff over there. Every time I got a little extra money on the regular like buy side by mic, I bought some gear. Or I had like, just keep going to the point where when the music business went in the toilet, and it was, the studios also became so expensive, by that time I had my studio going. I was kind of planning for my future, so to speak, because I wanted to stay in once I got back in once I got in because of Michael Kaplan, who let G Love and both of us in the door. And there's only one guy that would have let either of us in the door. I guarantee you nobody was looking at me, maybe G but they were not looking for me. But I got lucky with the boomerang effect. And then the universe came around and, and I remain forever grateful for Michael and the opportunity to be here to do this. Yeah, could have went the other way.
Christian Lane
Sure. I'm a big fan. I'm a big believer, also, throw it out in the universe, and listen, and it'll, it'll come together for sure.
Keb' Mo'
Don't try to get in and try to think anything, just all metaphysical, mind... Jedi mind-trick. And you don't have to be a Jedi to use the Jedi mind trick.
Garrett Dutton
Okay, so when I think about the blues, and the recordings, and I think a lot of people are like this, when we listen back to Muddy Waters recording or old Robert Johnson record, a Big Bill Broonzy they're all scratchy records.
Keb' Mo'
Yeah.
Garrett Dutton
And it's an old recorded sound and it has this real raw thing to it and, and I've always liked my recordings to be like really raw and try to kind of capture that scratchy old vinyl thing. And you said to me: Hey, G, I know that you like that old kind of trash can sound but when... well I'll let you say so what's your approach to making blues records today. Especially on a sonic side of things?
Keb' Mo'
Well, I think the old records started with the records, old scratchy records from Charlie Patton and up into Muddy Waters. Technology kept getting better and better. And Charlie Patton could have recorded, awesome, clean analog beautiful sounding stuff he probably wouldn't have.
Garrett Dutton
Right?
Keb' Mo'
No, I think scratchiness is great because that's what was going on at the time. it was real to the time, it's like when you wear clothes, like certain suits, you put the suit on, like, Oh, that's the 40s. That's the 50s. This is, then there's the 80s with the big beautiful shoulder pads. It's true to what's going on in the time, and it's like, so, to try to imitate that now. It's kind of, to me, it's kind of, I would call it not genuine, . Now if you're doing it for a movie, to mimic a piece, to mimic a certain time period. Okay. But I mean, I don't know why I do that. I want that clean. And plus people are used to listening to like, pop records, I listen to pop records, I don't listen to like, but I want to hear I want to hear that big old like walking, that people people want to hear, especially like those in the late 70s 80s when tape and people still had records and needles and big stereos. That's what I want to hear. That's the sound in my head, dropping on a needle, and go whoa! But now today it's earbuds. no one's really gonna come on, man. Come on, man. G let's listen to the latest G Love record on my new stereo!
Garrett Dutton
Why not man I hope so!
Keb' Mo'
Man. I mean, you can, you won't be able to do that. Right. But people aren't doing that. I don't think they're not really good. So I think, basically what I'm saying is that being true to yourself, choosing the time true to your heart. And the truth will set you free. Because the people out there know, they kind of know, that old scratchy record thing... I mean, people can really listen. And it's only crazy people like us and even can even listen to more records. Your average Joe doesn't want to hear that. But we're listening for something else. We listen for that raw thing. Like when you listen to Charlie Patton and listen through the mud and the crust to get it? So you get that then you put a big high five and you put the big mics and the big pre rounds and still make it wrong. It's always gonna be raw. coz raw is All right. I like raw, but I think the performance is when the raw that's where the truth is, and however you get it. whatever you got, if all you have is a computer. My son is a hip hop... not hip hop, he would kill me if I said hip hop artist. He's an urban music more today. He lives in LA. He's got a laptop, he got a laptop and samples and two speakers. And he's a drummer, and he can make him play, whack drums for days. But he's using what he what his generation uses. Yeah, these laptop samples are so good. Look at Billie Eilish, her brother, doing those records: "We did it in our bedroom!" And they probably did it in their bedroom, but I'm sure they took that stuff out somewhere to mix it.
Garrett Dutton
, to that point, it was, um, when we came down and worked on my last record, The Juice, which Keb' produced... To me, it was a really interesting process, though. We started getting into the writing in the recording. And I felt like, wow, we're making a hip hop record. Basically, the goal is to make a contemporary blues record, but the process was felt more like making a hip hop record.
Keb' Mo'
Yeah, it's making a record. I will tell you a story about like, I've been stalking your ass ever since I mentioned. Cuz I just always, your vibe is so thick and groovy. And so like, hip. And the first time I heard your records, your first record was a live record. a live record done, you just did it live. So you were 19 years old. So I did. I just, I did the math on I got a little pad: OK, G Love, 19 years old, plays guitar. Probably never been in a studio before. Got caught. They caught him. They caught you in your elements like they photographed you and you're in a jungle in your live environment, which was live on stage. So when it came time to make another record, how do you get that again? Not to go: Okay, now let's go into studio make another record. No, you don't do that with G Love, ? You have to go cuz I've been in the record record with you. And I know when you got in the studio with the record being like the 21, 22 year old G Love didn't really fully understand that concept. Yet there's all this brilliant material coming out of you. I on the other hand, was born in LA, and had been going into the studio since I was 14 years old. And in one shape or another, learning how to make record songs the whole time, from 14 to 40 I was making records.
Garrett Dutton
Wow.
Keb' Mo'
, in some shape or another going up that thing. So I know, the process of a lot of stuff because I'm just, I've done it so much. And like Capitol. They thought I was green when they signed me. I was far from green.
Christian Lane
He'd been there, done that.
Keb' Mo'
Way, way far from green, But I went in and, and so I know at some point, what I mean? And I watched you grow and watched how you just along the way doing stuff and I watched what was going on watched what maybe could be better, something like that. And I'll just sit back like this one day G Love's gonna call, we gonna do a record! I couldn't call you and say: Let's do a record! Because that'd be like, more like, that's kind of like badgering you, ? But the boomerang again came around, what I mean? And we got to do the record at the right time. And it all came together. And it's just a thing of beauty. I think it just I mean, to your credit. You're still young, ?
Garrett Dutton
Well, on that point. Um, Keb', I called Michael Kaplan. When we're in the studio, we facetimed Michael and I hadn't seen or heard from Michael, honestly, since the day we got dropped in October something 2001. And Michael said, we said Hey, Mike, what's up? And Michael goes, who's that next you Keb'? And I was like, really? Really Mike, you don't recognize me? And he didn't. He had no, he had no freaking idea who I was. And then and then, I go it's G man, it's G Love. He goes, "Oh, shit you got old!"
Keb' Mo'
But Michael Kaplan is a real record guy. I mean, like, he's still in the game. All those guys are waiting for the money. and for the glory are gone. No, but the real record guys are still around. And Michael Kaplan is one of those one of those guys.
Garrett Dutton
So, um, actually, it was funny, right before we got on on the line, I got a text from Jontavious Willis
Keb' Mo'
Yeah,
Garrett Dutton
Who is another one of your protegees and your artists who you've produced and put his record out, right?
Keb' Mo'
Yeah.
Garrett Dutton
So I was gonna kind of, I mean, just talk about a little more production, I mean, and kind of production versus touring. Like, I mean, do you if you could just produce or just tour? Would you do either or you like doing both? Or, I know you've told me like, well, what's what's your take on that?
Keb' Mo'
Know what I would do right now after COVID, doing now? Yeah. What I would do now if I could. And I've, and this has given me a chance to work, I've been working on a lot of projects. Now. I worked on, I wrote with Samantha Fish. Wrote with Joe Bonamassa. for Eric Gales. Wow. I've been writing songs for my record. I've been working with projects. I've been like, I just started hustling. not hustling, calling people going, Hey, what's going on? You want to work together? Yeah, just, reaching out the olive branch to like you want to work? if you don't it's okay. But, and, but if I had my druthers about what I would do now, I would have a local gig in somewhere, one night a week in town, ?
Garrett Dutton
Yeah, it's kind of funny, because actually, we spoke in the beginning of this whole thing. And you said to me, You said, G, what have we been doing? Like for the whole like last, however many years on the road like running around, like Wow, this is great.
Keb' Mo'
Yeah running around, running around everywhere, and I found that... running around?why am I running around everywhere? But we're hustling to take care of our families. we were taking care of, we're the breadwinners, we're men, ? We Are Men! Know what I mean? So we're doing that. And so but I'm, I am just... Now this is a chance for me to like, maybe like turn the curve. And producing records, right now... if this was the 80s, and I could produce records, I could probably make some, make some coin. But now my producing records is a labor of love. Because what those big budgets were an 80s and 90s. Most of it was spent on time. And so, right now, both G Love and I and any artists, we all have more time than we have money. so we make these records. And I think, I try to make a record that sounds like a $300,000. Record. On a local budget.
Christian Lane
Well, you've got the tech for it, right? I mean, that's what you're describing what the kids are doing these days low, high tech and high production values.
Keb' Mo'
Yeah. And it's about time and attention to detail. On every level, that takes time. We got a saying down south, what I'm saying? You can have it fast, cheap, or good. Pick two.
Garrett Dutton
Fast and cheap!
Keb' Mo'
It won't be good...
Garrett Dutton
Good and cheap!
Keb' Mo'
It's gonna take some time?
Christian Lane
Garrett was bringing me up to speed on some things about the business, you're running effectively, very much a family business, your wife's really involved. I know, y'all did a duet together. But tell us about how you run this business to the family.
Keb' Mo'
My wife, my wife's business,
Christian Lane
Your wife's business? Nice!
Keb' Mo'
She has a business, she has a label called Kind of Blue Music. Okay, which we opened up for her to do that. But now she's kind of sitting back now. She likes... she got involved in the record label and she's gonna like... Listen, I don't know. She's got that and her label actually, like brings in money. She says I make about like, I make a little money every month. Her company has an income, it's not... And I tell you, it ain't bad. But, um, I don't know, I just, I don't think about business. business kind of clouds, my, it kind of like, puts mud in the purity of my creativity, in a sense. For me. I kind of go with the fact that, coz I've always like... if you chase money, I don't chase the money, I chase the music. I chase the authenticity. And if I get that right, every time I get that right I never have to worry about the money. even if it doesn't come from the money, from what I'm working on, right, ? It's like the principle of that. All the effort I put in, is there. Now getting my wife, cuz I would produce a lot more records. But if I had to just produce records right now, I'd go broke, cuz there's not enough money. And I have, like month three, and I'm in here doing? What are you doing? How much money you making on that? Um, no, it's got me right. Think about this as you work on the front end. And then the back but like, this COVID thing is like that. So, but a lot of people don't understand that. the thing of working for excellence, and really having faith. And faith is interactive. It's not like sitting around hoping and wishing with your hands together. Faith is doing and knowing that that effort is going to create some results. It's just physics, effort will create something. It's impossible for it not to, goes What goes around comes around, no good deed goes unpunished. Punishment doesn't have to be a bad thing. So I think I'm, The fact that G, G and I still get to do this? Because a lot of people that started when we started don't get to do it anymore. they've even got big, they became bigger artists, but still and all, I get to still do this. And at the end of the day, that's what I love: doing this. .
Garrett Dutton
Just following up. I like doing this like You talk a lot about the process. And to me when we sat down to make my record universally, What's your goal? And I said, Well, I want to, I want to get a Grammy, I want to get nominated for a Grammy. And, I know you're a very humble man, and, and you've won a lot of accolades throughout your career, including five Grammys and a lot of awards. And it's been amazing to see and, I said to you, like, can you help me with this process? And, so, so kind of, I mean, you just just kind of touched on it, but what are some are your processes,
Keb' Mo'
Well, first of all, I would never go for a Grammy. But at the same time, you have to understand for me, I got all of my now 68 I got 40, 50 years worth of like, music business, churning in the back of my head of experiences with like really fine producers, really good musicians, good mixers, good technical people. It's churning back there. And when I think about the Grammys, I think about moments. One of my favorite moments on the Grammys is Bonnie Raitt in 1984. Was it a '94, '84? So what year was that, '86 or something? Where she won four Grammys? after years of kind of going pretty much, middle scale, under the radar, kind of like and all of a sudden, but everyone knew her. She's always really famous among artists. And her moment came! And I when I look at that, listen to that Nick of Time record. I listen to that record that was produced by Don Was? That was an excellent record. and she had up to that point, when that record came out, and she got those Grammys, she'd only sold like 60,000 records, which was nothing.
Garrett Dutton
Ever in all records?
Keb' Mo'
No, no, just that record. Nick of Time, sold about 60,000 Records. Which, which in terms in terms of, those standards of the 80's, 90's? That was not great. Right? Yeah. So she got those four Grammys in front of everybody. And all of a sudden everybody knew who Bonnie Raitt was, and she took off and became the Bonnie Raitt that she deserved to be, and based on her, her efforts, and all her stuff, and all of her like, philanthropy and social, outcries for things like that all her the who she is, as a person overrode her musical prowess, even then, so Bonnie became an icon of legend, iconic legend in that moment. So when I see the Grammys, I'm always inspired by the Grammys, and for years, what I would do, I watch the Grammys every year. But every year I watch the Grammys with my guitar in my hand, sitting there watching them, I'm being inspired by the Grammys. So when I think of a Grammy now, I don't think about my Grammy, I think about who might be watching me get a Grammy, and how that might then inspire somebody else. what I mean? I was inspired by the Grammys, I was inspired to be true, to try to be good at what I do songwriting wise, production wise, as a player. And I watched who won. And I don't know, it's just it's just it's for inspiration. And every Grammy I guess, especially this last one, I'm shocked when I get it, I was shocked to be nominated. Just to be just nominated, I'm like, Whoa! And in the Americana Grammy I was like, Really? I was like shocked. I was like, I thought I was in a horror movie. So when I got that grant me cuz it was like a call. My name is like, What the? it took me about three seconds to hear My name is Keb' Mo' like, Oh shit, that was my name! Dealt with that man. And, but, it's like the songs. Every detail. A Grammy is like putting on an Armani suit or something like that. I mean, it's like the one... It's like everything... What's the difference between Armani and a JC Penney's suit?
Garrett Dutton
1000 bucks?
Keb' Mo'
And attention to detail, ? Attention to detail. On your reading. We did a lot of attention to detail. We didn't compromise mixes, we didn't go okay. Oh, that's good enough. We never did that. And so that's kind of how you, you do it. And that's why start a record like Rumors by Fleetwood Mac is such an iconic record, because didn't leave anything to chance that record in the 70s cost $2 million to make,
Garrett Dutton
Oh my god!
Keb' Mo'
Time! They spent the time they almost wore the tape out, going around, the tape had holes in it, been played so much? And so that's what you do, you just... successful people do what people who aren't successful are not willing to do? ... Oh, it's good enough! No, let's try one more time! One more, let's do it. Let's do one more, and that kind of thing comes and then next thing you're walking up to get a Grammy and other things. And you might even get a check. Who knows? You might get asked to do it again. Who knows? I don't know.
Christian Lane
You mentioned taking that step further and going farther than perhaps other people are willing to, there's great talent out in the world, but oftentimes they lack work ethic. And obviously, these three fellows right here right now talking. I think we've got that hustle in common. Where do you get that drive in that motivation and that work ethic?
Keb' Mo'
From stories. Like this is a great story about Quincy Jones is one of my really is like a producer, I listen to his stuff a lot. And Steely Dan. Steely Dan, Quincy Jones, those are for making records for soul. I'm gonna go to Howlin Wolf, I mean, we're making great records. I'm gonna go to Quincy Jones and Steely Dan. because those records are flawless. And so that's the kind of quality I want to have. And I still want to be able to like, get the rawness of the blues, but not compromise the production value. And when you put that record on, it's just like, butter to your ears. ? You know what I mean? It's just got to be?
Christian Lane
Yeah, takes you over.
Keb' Mo'
Yeah, does. And oftentimes, it's truth to me. And I think the audience, the public is very smart. The collective public, I mean, the, when it comes to music and art, you can't really fool them, maybe with a fool of a one time and when go round up, hype something up. But if it's not really great, people will forget about it. But then you have your Eva Cassidy's in the world. Know, Eva Cassidy was some of those artists that was turned down by every label, put out her records independently. And when people heard her, I mean, I mean, people just said "Look, check this out!" When I heard Eva Cassidy and Who was that? And I went, Holy moly. And no, she knows no big thing behind her. But she is a legend. She is iconic. Because what she did is so spectacular, and it's that one guy didn't believed in her, a guitar player that recorded her records. And then is all and didn't sound expensive. But she was the bee's knees, man. And thank goodness, he got to record it before she passed. otherwise, we would have never heard that. ? So no, that's the kind of things I take my cues from, yeah. Paul Simon going to South Africa. And playing and
Christian Lane
Immersing in it. Yeah.
Keb' Mo'
, just going down and taking a shot, I'm gonna go down there, make this record in South Africa. and just, Oh, no, you just have fun. be true to yourself and make your music, work as hard as you can. And whatever you don't have don't worry about it.
Christian Lane
But, you're speaking from the musician's perspective, it just applies so well, in any space that you're in, in our world, you work hard, apply that talent and good things happen. So you mentioned, the public knows the public is smart, at large. And, you're old enough to have lived through some things, civil rights wise. And now we're at a point in history where it's not much has changed really, but that the public as you said, remembers, what are your thoughts on, what are your thoughts on where we're at and where we're headed and, and just the movement at the moment?
Keb' Mo'
Well, I don't know. I think we're, I think it's progress. It might look like regression. No, but I have a feeling this is, this is Lot of lights in their progress. I think there's more in there than we even know, to see about, especially like the George Floyd's of the world, and that whole movement of people getting on the streets. And I'm right reading a book right now that's recommended to me by a friend called Killing the Black Body. and it's, it's about, really, uh, the history of African Americans in America and the slave trade and in detail, interviews of ex-slaves back in the day, people who actually were slaves and talking about the mental, physical and spiritual atrocity that was, put on African Americans. But that thing, the same thing happens around the world for all kinds of different kinds of people. but that atrocity, especially the one of taking away your history, taking your name, right, taking your history. I'm a man without a name. Kevin Moore, that ain't my name? That's the slave owner named Mitch Moore. That's his name. ? But my real name is probably more like Keb' Mo'.
Christian Lane
, yeah.
Keb' Mo'
Trying to come out. But legally, I mean, in terms of legally, whatever. My name is Kevin Roosevelt Moore.
Christian Lane
Right.
Keb' Mo'
But that's not my name. I don't even know what my name is. But I know deeper and deeper inside, right? back that I don't have any map to five to go find that. And I think we're all struggling as people, especially African Americans, to find ourselves. because when you take the name, take the history, take your roots away, it's like you got nothing just wavering around, like you take, you're gonna burn the roots out on the tree. That's the first one that falls in the wind when it goes by that she just falls over because we got rotten roots. you got to get into our roots. It's very easy to kind of, but I just know I got roots. I don't know what they are. But I know I have deep roots scrolling somewhere. And whenever people don't like me, I can give a fuck about who or who likes me, I got enough people allowing these a few your neighborhood and liking larger people in your neighborhood, they'll kill you. They won't do this for me. They don't want? They don't want me, so fucking what? I got a few people that liked me and me like me, and they're very diverse. It's a very diverse crowd I run with. And my world's all right, so I know that it's possible for that to spread around.
Christian Lane
Yeah.
Keb' Mo'
And I think there's way more that than the other
Garrett Dutton
Can you talk a little bit about protest songs, because I know that, you've you've I don't know if you call them protest songs, but some of your most recent songs, Put a Woman in Charge, Don't Throw it Away, off your Oklahoma record and, The Juice, the title track from my record, which we co wrote together. which, to me is like the greatest song I've ever had the opportunity to sing. And feels so important to me to sing it. Can you just talk a little bit about that, about running these type of songs now.
Keb' Mo'
To me protest is not the word, not one I like to use about an injustice. Um, like, I got a song on my last record called This is My Home. where I'm talking about immigration. it was inspired, inspired by those people that came to the border of our country. ...
Christian Lane
Lupe and Mohammed?
Keb' Mo'
Yeah, Lupe, Mohammed, though, they came to the border, seeking refuge. just like people came, to Ellis Island, looking for, from Europe, like, seeking refuge in the United States. And those people walked and we knew it. They walked from Central America through Mexico to get there, and make it to the border. And America took their children. it's like, Fuck you! that's, so rather than go like, start burning stuff down, I just say, Well, I'm just gonna tell you the story. So the first story is Lupe. she's a hard working girl. And I talk about Lupe. She's, she just wants to, she sends money back home to grandma and stuff and she's worried she's probably making some shit job, working slightly under minimum wage, and happy to be doing it. And probably the best employee in the place. Then there's Mohammed, who comes in and everybody looks at him like a terrorist, and he's just a guy that happens to be Middle Eastern. And he's, he's trying to get away from some shit. right. He came here, like, people judge him, started losing, people got in his taxi cab. When people got mean, he didn't get mad, he said, this is, I'm coming here, because this is a lot better than where I came from. I'll take this, right. And then it goes along with his la, la di da. No, so I try to just shed light, I shed light on the situation and let people make their own call on it. Lupe and Mohammed will have been getting married, and, and raising their kids and teaching them their history. And that's not the person, teaching them where they came from, where they are now, where they came from, the Latin side, middle eastern side, and embracing that. And they're gonna, they're gonna grow up strong, and they're gonna grow up knowing who they are, they're gonna be great people, then I go. So I just tell the story, the story tells everything and it's hard for me even to even sing, sometimes when I get to the voice about like, my people came from Africa. Yeah, I gotta go, like, I go *shudder* But I sing it because it's very important. My people came in from Africa, from north, to North and South America. And the journey was long, and I don't you don't say you have to say shit. You say the journey was long. You can just see the next slaves lined up in the bottom of a slave ship, chained, puking, seasick, being brought out some of the jumping off the, just one little thing. just say that the journey was long. And so when I say well, so I say to anyone in that song, I basically say if anyone here that is thinking I don't belong here, because you took my home, took my history, you took my name, took my dignity, and I'm still here. And this is my fucking home, huh? You brought me here. Fuck you. You brought me in a nice way. I mean, but that's what's under it. And it's just saying like, this is around him. I'm gonna make the best of it. I'm not mad at you, matter a fact: Thank you. knows my people came here. I earned it. My people earned it for me. And I'm earning it every day and hope my kids are, so I'm going to take the good with the bad. And see. So I like to do it like that. And not get up in people's face because everybody knows, people know what happened and, and in my song Oklahoma and you remind me of what a protest record it is but I just shed light. Greenwood, Archer and Pine those are not just three streets, ?
Garrett Dutton
That's that was Tulsa
Keb' Mo'
Yeah, the Tulsa massacre. Over on Greenwood, Archer and Pine lives an elevated state of mind. So keep on reaching for the stars, So I said that like, okay, that happened. Let's move on, keep them because when they go low, we go high. Michelle Obama, and move on, surviving just to grab alone and just, talk about the Native American Oklahoma, the chickasaws and outlaw rodeo. And, just, there's a chat in there from Oklahoma University, like, okay, everything is going away, it's about Oklahoma, about America. And the Tulsa line is about those things happened in America and they happened all over the world.
Christian Lane
Right.
Keb' Mo'
So you can get angry about it? I just, I'm not gonna go into a battle, a race battle with anyone because I don't I can't change it. In terms of history, long history, hundreds, thousands of years. And I might be on the planet. If I'm lucky. I might be 100 years. That's a blip in history.
Christian Lane
Oh, yeah. A stitch in time.
Keb' Mo'
Yeah, so while I'm here to be trying to change all of human nature? Fuck that! I'm gonna, like, just really revel in life and revel in what I can do, to be a part of them.
Christian Lane
Yeah, but to that end, yeah, I think you deserve more credit because you're highly influential, and you're such a positive person and your music speaks to all of us. So thank you for that. Thank you for that.
Keb' Mo'
Underneath. I'mma thug. Don't get it twisted. I'm a thug. Thug for love.
Christian Lane And genuine no less! Social injustice and environmentalism are inextricably linked.
Keb' Mo'
Yes.
Christian Lane
And I know that you've got you've got a song, Don't throw it away. Don't throw it away. Yeah. And there's an element of social justice and it impacts the marginalized and we're seeing it right now as well. Right? This COVID is an environmental change factor. And the people taking the brunt are Mexicans, Hispanics, Blacks. What has inspired you on the environmental side?
Keb' Mo'
Well, I'm kind of a fragile, very influenced, easily influenced guy. I take my cues from the world and on plastics. when I'm made aware of something like that, I chose that battle, be part of the plastic, pollutions, but I mean, I haven't seen a test kit for COVID. But I imagine there was some plastic involved and pints of plastic involved.
Christian Lane
Definitely,
Keb' Mo'
, so let's make a million tests of COVID. plastic is a big issue, huge issue. climate change, and we're driven by money. and in the song like, I talked about, wrote it with Colin Linden, we wrote it together, start leading "Leo B had a big idea." Leo Becland, Belgian got into, something that would last for many years. I didn't demonize Leo, I didn't demonize anybody. I actually got a call from Leo Becland's great granddaughter, got an email over to thank me for not demonizing her great grandfather.
Christian Lane
I mean plastic has a lot of great use cases, right? I mean, yeah. But it's just the disposable and just throw away mentality of it. Definitely. It's just abused and detrimental.
Keb' Mo'
Yeah, think about the consequences. Whenever we have a big invention, there's always the push to monetize it.
Christian Lane
Sure.
Keb' Mo'
And then when we found out that, "Whoa, maybe we might have messed up, maybe we should rethought about those gasoline engines like my friend, Bran said, we're talking he said, you can't unring the bell. it's gone. It's the horse after stable. It's hard to go find out. It's very, i
Christian Lane
Too late. It's true.
Keb' Mo'
So there's a lot of these problems that we have are long range problem. We've been talking about the environment since the 60s, since I can remember, like the effect of oil and pollution and all kinds of things. But you grow up and all of a sudden you got to make a living. And then you got to think about I mean, records are made of plastic, CDs... Like "streaming's actually probably good" I said well that's good. No more plastic thingies. Well, what about you how much power it takes on the grid to run all those drives that drive all this? It's like a big snowball of technology and stuff. Whoo, man, it's like it was a big mess. It's a really big mess.
Christian Lane
Right? So you just can't, you just can't opt out of it all that well, right.
Keb' Mo'
It's just it's got to do what you can I do what I can.
Christian Lane
Yep.
Keb' Mo' And like, what's the Tesla the guy's name? What's his name? Ma, Elon Musk? Elon Musk. Okay. he invents the Tesla. And he does battery technology. Yay! But then he turns around and goes like, let's go to space, and find a new, let's make some big rockets and figure out how to find a new planet.
Christian Lane
How do we take care of this one? Like, yeah,
Keb' Mo'
it's just so ingrained. It's like, Tesla, yeah, good. But I don't know that whole "find a new planet", maybe this might be one of those planets that we found.
Christian Lane
The thing that bothers me is that they want to terraform Mars. Mars is what we don't want the earth to look like. Mars is why we would have to get here. like, it was just stay put and take care of it. But
Keb' Mo'
Yeah, how about taking care of this? I mean, like, I was like, I got my house here and I teared up I ruined the whole thing. Tear the house down and, and, ruin all the land and move. just leave it like that. I want to move somewhere else. Well, it'll heal itself, but man, it's just I don't know, we just don't think things through. We're so much. It's so much we want this.
Christian Lane
Yeah, too short-sighted.
Keb' Mo'
It only means so much to that.
Christian Lane
, it's a common theme in a lot of the conversations Garrett and I have had with some of our other guests, where, there's these elements of leadership, elements of looking beyond the the next quarter, and making those numbers. And it's been such a pleasure, catching up with you, Keb' and learning from you on this call on this visit. We have a handful of little quick questions for you. All right. It's just kind of not yes or no, but the one or another, okay.
Keb' Mo'
Yeah, I appreciate talking to you too. Just so . I could talk about this all day. This is such a great
Christian Lane
Well, let's do it again. We can do it again.
Garrett Dutton
Hey Keb', before the question. That can be a good song. You can't unring the bell?
Christian Lane
It sure is. Okay, here we go. Ready? Baby's Got Sauce or Cold Beverage?
Keb' Mo'
Baby's Got Sauce.
Christian Lane
All right. In some of those we know the answers to because you actually talked about them, Howlin Wolf or Muddy Waters?
Keb' Mo'
Howlin Wolf.
Christian Lane
Okeh records or Chess Records. Chess. I gotta say I gotta give like and, and these good ones are G's, by the way. He knows you really well. Disco or funk?
Keb' Mo'
Funk.
Christian Lane
Take out or cook at home?
Keb' Mo'
Thats a hard one! Cooking home.
Christian Lane
Cool. Tour life or home life?
Keb' Mo'
Home life.
Christian Lane
Love to win. I hate to lose?
Keb' Mo'
Everybody should win!
Christian Lane
All right. Paper or plastic?
Keb' Mo'
Appropriate amounts of both.
Christian Lane
Okay.
Keb' Mo'
Moderation. Paper now. But that's the whole thing too. It's trees, ?
Christian Lane
Yeah, there's renewable for plastic. Yeah.
Keb' Mo'
Yeah. Paper at least you can, it goes paper. I'll commit to paper.
Christian Lane
About a good paper. Sounds good. I like it. Mountains or beach?
Keb' Mo'
Beach.
Christian Lane
Okay, and vans, or some old Chuck's Converse?
Keb' Mo'
Chucks.
Christian Lane
All right, cool. Awesome. This was a lot of fun. Thank you, Garrett. Always Thank you, man have such a great time doing these with you.
Keb' Mo'
Hey, man, this is a blast.
Garrett Dutton
Thanks so much, Keb'.
Keb' Mo'
I love this man!
Christian Lane
Well, let's do it again. I'm sure we can make space for it.
Katie Thomas
Today's episode is brought to you by Workato. Workato is the operating system for today's fast moving business. Recognized as a leader by Gartner and Forrester, it is the only Intelligent Automation platform that enables both businesses and IT to integrate their apps and automate even the most mission critical workflows without compromising security and governance. Workato is trusted by over 6000 of the world's top brands and fastest growing innovators. For more information visit workato.com Victor Vargas is our art director and engineer. And I'm Katie Thomas. I produce the Digital Transformation(ists) podcasts for Praecipio Consulting. Praecipio Consulting is a full-service digital transformation consulting firm, helping businesses large and small build and scale for what's next with the Atlassian product suite and best in class frameworks. More about Praecipio Consulting at preacipio.com/podcast.