Episode eleven features industry luminary Parul Saini: with more than 15 years working in some of the most exciting companies in the world, including Director of Information Technology at Splunk, Parul has had a front row seat to how innovation and technology are changing every facet of our lives. She talks with G. Love and Christian on the big lessons of big data, how AI is already transforming our daily interactions, going from the age of search to the age of suggestion, and how machine learning could one day make a hit record!
Host: Christian Lane
Co-host: Garrett Dutton (aka G. Love)
Guest: Parul Saini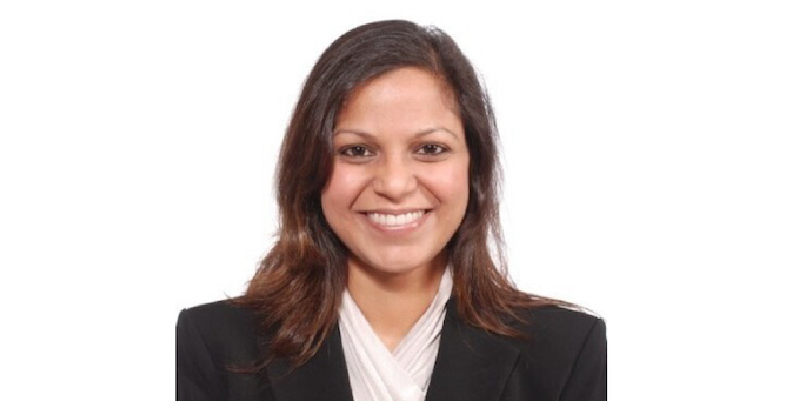 Parul has over 15 years of experience in IT with a special focus on collaboration tools and technologies. Parul is passionate about leveraging AI to make tools more intelligent and eliminate repetitive tasks.
EPISODE TRANSCRIPT
SUMMARY KEYWORDS
data, people, systems, tools, building, ai, jira, patterns, predict, happen, create, companies, support, moved, productivity, world, india, checklist, songs
SPEAKERS
Christian Lane, Parul Saini, Garrett Dutton, Katie Thomas
Katie Thomas
Welcome to the Digital Transformation(ists) podcast. In this episode we talk with industry luminary Parul Saini: with more than 15 years working in some of the most exciting companies in the world, including Director of Information Technology at Splunk, Parul has had a front row seat to how innovation and technology are changing every facet of our lives. She talks with G. Love and Christian on the big lessons of big data: How AI is already transforming our daily interactions, going from the age of search to the age of suggestion, and how machine learning could one day make a hit record!
Today's episode is brought to you by Botron Atlassian Apps, an Appfire Company. Botron recently partnered with Jira expert and Atlassian community leader Rachel Wright, to create the ultimate guide to Jira migrations. It's packed with checklists, worksheets and expert level guidance to help organizations move from Jira Server to Data Center or Cloud with confidence. You can learn more and download your free copy by searching for Botron ebook in your favorite search engine or going to botron.io/paecipiopodcast.
Christian Lane
Garret! Good morning. Good to see you again.
Garrett Dutton
Good morning, Christian. Good to see you, sir.
Christian Lane
Yeah, man. Let's talk about big data.
Garrett Dutton
I have some, I have some statistics.
Christian Lane
Oh, do you want to go?
Garrett Dutton
Katie, our producer sent this article from Forbes, about data. I'm just gonna read off a couple to get us going here: we sent out 16 million text messages, every minute. 990,000, for all you single people out there, Tinder swipes per minute. Okay. Every minute, this is for all the people that are working hard on your computer, every minute, they're 103,447,520 spam emails...
Christian Lane
It's pretty precise: 520
Garrett Dutton
Venmo processes 51,000 peer to peer transactions. Here's one that shows you about my industry. All those big numbers, and Spotify adds only 13 new songs per minute.
Christian Lane
Wow. It's crazy. We're producing a lot of data. And that's everywhere from like the consumer and its interactions with the kinds of services you described, down to all the machines and network equipment and things and apps running on either on physical servers, perhaps less and less and more on the cloud. We generate tons of data, something like 2.5 quintillion bytes daily.
Garrett Dutton
Yeah, well, yeah.
Christian Lane
And all that data, if you process it, if you look at it, analyze, it can also provide information. And that's kind of a little bit of the topic we want to talk about today. In music, there are certain patterns and progressions and things that sound good to us. An example of that is the blues one, four or five. Right?
Parul Saini
Yeah, well, that's basically if I was going to show Parul how to play if she didn't know, and I would say, well, let me teach you how to play every rock and roll and pop song ever written our teach her, three chords, G, C, and D. And now pretty much get her everything from like, twist and shout to Wild Thing to, whatever. Beyonce's latest hits, right? I mean, but yeah...
Christian Lane
Well, it's these patterns and harmonics, that sound good. We can really look for patterns in data as well. And when the pattern is off, know that something might be wrong, or maybe even that something's actually going perhaps better, but patterns allow us to understand data and process it, manipulate it and extract information.
Garrett Dutton
Actually, I'd say one other musical data thing I had read a couple weeks ago that's popped into my head was that they did a data crunch. And to what makes a hit song. Right. But they did it around the lyrics and the lyrics contained in most hit songs. You saw that? Did you see that? Oh, yeah. Yes. And, and it was "you" and it was the certain use of the word "you" like, I would die for you. I would die for you. It has to be that type of usage.
Christian Lane
Gotcha! Yeah, things resonate patterns matter. Yeah. So let's, let's introduce Parul. Parul: Good morning. Parul is out on the west coast, Director of Information Technology over at Splunk. Thanks so much for getting up early and joining us. And by way of introduction. This is Garrett Dutton. Mr. G. Love.
Parul Saini
Hi Garrett. Nice to meet you as well, good morning.
Christian Lane
Good morning. So data, we're amassing tons of it, and trying to extract information out of; it requires a lot of processing. And, more and more, we're becoming more and more data centric in terms of our decision making. Tell us you've had a huge phenomenal career. Going back for your early days at Tata consultancy, to Adobe to PwC, Zuora. Now Splunk. What have you learned along the way about data?
Parul Saini
Gosh! Let's see when we lived in the world of the data center when cloud didn't exist, when real time processing didn't exist the way it exists today. Data was analyzed more in a static way, after the fact. So when in my days of, when I was a systems engineer, if there was an issue, I had to go look at logs to figure out after the fact and trace patterns of activity across the systems.
Christian Lane
So much noise!
Parul Saini
So much noise! And wasn't easy to do, because I didn't have a parsing tool that I could just feed all the sources into and look at sort of, to your point, a pattern. But, so that was my early interaction with data trying to understand who touched my systems, what happened? Was it legitimate exercise or not? Also, the uptime, and you talked about uptime, and one of the questions so uptime of systems and staying on top of it. And when I was an engineer, I actually used alerting on my systems in a way that I could predict, or like, just by looking at how the logs were generated, and what kind of alerts I would get I was getting, I could predict if a system was going to go down, just by looking at that, but it was so manual, I literally had to look at my logs on a continuous basis to predict that over a period of time as the tools sort of progressed and became more mature, it made our lives easy. So what I learned about data was not only you can make your systems more stable, predict what is going to happen in terms of the uptime or availability of the system. But also today, we are using data to make a lot of business decisions as well. Right. So there is a lot that we can do with data. And this morning, I learned so much about how data is used in music, I had no idea that that is something I will look after this episode. Learn more about that.
Garrett Dutton
Well, yeah, if you can, if you can crunch some more numbers through and, and get down to more detail on how to create the perfect hit song. That would be greatly appreciated.
Christian Lane
What I was trying to think through my, my memory banks of the G's catalog, do you have some songs...
Garrett Dutton
Ah...
Christian Lane
I'm putting you on the spot here. I'll come back to you.
Garrett Dutton
Yeah, come back to me on that.
Christian Lane
Sorry, Parul, you were saying...
Parul Saini
Oh, no, I was just saying "Challenge accepted". I'm sure we can build a machine learning model to be able to do that.
Christian Lane
But you brought up a really good point, we used data just to understand things after the fact. And really log files, machine type stuff. And we could say, well, over the past two years, because we've indexed and analyzed all these logs, we see a pattern and, perhaps we can say July 4 of 2021, something's gonna happen. Because it's a holiday or who knows, right? Sometimes those things coincide. And as we advance that ability to the business space, what kind of examples do you have in terms of how we can perhaps apply this kind of technology to get some predictive on predictive analytics on business?
Parul Saini
It's used in many different ways. I think an example that I picked that I wanted to talk about today was risk and fraud detection, just because financial systems are becoming more and more common, right. And it's in the news, especially after last year. And this is an area of expertise for what my husband does. So I'm intimately familiar with that area. So risk and fraud detection has become an area for financial systems where they're increasingly using machine learning models. What that means is, we can look at data and look at a user activity. So for you Christian, I can look at what kind of transactions you're making on a weekly basis, where are those transactions being made, and I can analyze your patterns over a period of year. And I know whether you are a high risk customer or low risk customer. And if there is an anomaly today, you're spent, you're using your credit card and barrier and tomorrow you're using it in Germany, that is or maybe an hour later, you're using it in Germany, that is an anomaly that is a risk and a fraud, that we can flag and systems. And the more data you generate over a period of time, the more the models can learn, the more intelligent they can become. And if you think about it, in terms of business terms, companies can use this data to reduce fraud. And that is a huge sort of number when it comes to bottom line revenue that they lose fraud. So that is one of the examples of how data is used. And to your point in terms of how we can make intelligent systems that can predict something that would happen before it happens.
Christian Lane
Very cool.
Garrett Dutton
So just to be clear, that's that, that's a form of AI.
Parul Saini
That is a form of AI.
Garrett Dutton
That is correct. So this is
Parul Saini
I get it, I have another example of AI for you that you would appreciate. There is a system that was released last called GPT-3, it's a machine learning model, language processing machine learning model, you can actually feed it some information and it can generate the rest of the text for you. So if you want to train that model to write his lyrics for you, okay, you could actually do that. I have not tried it personally. But I've seen GPt-3 generate articles that are being published now. But that is that is a text generated that they can try and produce your, hits, hit lyrics with.
Garrett Dutton
So that's, so we have kind of a basic form of that on our iPhones, right? When we're sending a text message, you can just pick the next word, it's coming. So that's that same thing, but on a lot more detailed level, actually, just so they're making, they're publishing articles. So then who gets the writing credit for publishing those?
Parul Saini
You know, that is a question, but I don't think I am the right person to answer. But I think the machine and the human both get credit, because you are the one feeding the data or having the model to do something. But at the end of the day, yes. At the end of the day, it is you as a human being that's directing the machine to get you the output you want. So I think the credit goes to both parties.
Christian Lane
There's conversations happening out there about this particular topic, right? Can AI and machine learning and all this eventually, actually be creative. Right? That's, I'm not sure how threatening it is to your career, G., but hopefully, we won't come around fast enough.
Garrett Dutton
Well, I actually, if you look behind me right over my shoulder, this painting right here, just on this very topic, that's by the street artist named Katsu and actually, that's a AI painting, cuz he programs his drone, right, and the drones trying to paint a picture of Marilyn Manson. Now, I'm sorry, not Marilyn Manson. Marilyn Monroe, Manson was in the papers last week,
Christian Lane
You could have said anybody.
Garrett Dutton
But that's supposed to be Marilyn, the drones' AI version of Marilyn Monroe. So that's, a real life application. But another bite I just read was that 90% of the world's data, 90% of the data in the world was generated in the last two years. So it looks like you're in the right business.
Parul Saini
Yes, this is a good time to be in the business of data for sure. For sure, data is very powerful. And if you if you've sort of paid attention to what the social media platforms do, they can actually create your entire life based on the data patterns that they can pick out of the systems that you're using, right. So being able to track what you do, being able to predict what your behaviors are now and what they're going to be, it's very powerful, that they can create that entire life for you using your data.
Christian Lane
Well, thanks to big data, we also have the ability to understand the human genome, we've been able to develop antivirals and vaccines and everything. Very fast, thanks to technology and the ability to compute and process data. Do you have any other ideas on how big data can be leveraged? Maybe they're outside of the social media space? Or maybe, biotechs? I mean, it's gonna be huge.
Parul Saini
One of the examples that I was looking at recently was looking at the labor statistics data over the period of the last 10 years to see how many hourly wage workers in a certain state make less than minimum wage. And how has that changed over a period of time, as the economic situations have changed? Right. So that is one example of how you can use the data. I think today in today's day and age after COVID it's become especially important to be able to predict those patterns. As the job market is becoming tough. It's going to get easier but it is right now very tough. So where do you concentrate your efforts like if the government was trying to concentrate? Where do you concentrate your effort to create jobs more in the short term? Where is the biggest pain and pain point right so that that would be another example of how data can be used?
Garrett Dutton
It seems like it seems like with all the data that's available, right? I mean, how come... It's a tremendous asset and tool that just solves so many problems that the world faces. You just said, like your job crisis. I mean, everything's being crunched constantly, you think there would be more people tuning in and listening to what the data is saying and actually saying, Okay, this is the heart of the problem. And this is, this is the fix. I mean, it's like it's the data is, in a sense, providing us with a roadmap to how we can improve so many, just so many parts of our world and the human, literally the human existence. So,
Parul Saini
In VR, a lot of companies do that, in the backend, they may not be able to share that more, commonly or openly, right, because the data is at the heart of every technological innovation that you see happening in the world right now. Self driving cars, as an example, it is possible because of a technology called machine vision, which is actually taking images of the environment and training models or training models based on those images. So that is a lot of data that those companies have to deal with and train the systems with. So there is a lot more activity definitely happening in that space over the last 10 years, right, because processing power in the systems is very important for us to be able to process data. So as the processing power is becoming more and more readily available, data crunching is becoming easier. So that is another trend that's actually taken off in the last 10 years. Why and which is why we are talking more about machine learning or AI models now than in the past.
Garrett Dutton
So now the question I have is, how do large parts of the kind of world population that don't have access to the internet that don't have an iPhone attached to their fingertips every second of the day? How are they? Are they going to get lost? Are they going to get lost in the shuffle? I mean, because if there's no one recording their data, right? That's the power of poverty. I mean, how are these people not going to get lost?
Parul Saini
In a lot of developing countries, and I can speak about India, if you remember, there was the Demonetization wave that happened in India a few years back. During that wave, there was an attempt by the government to create something to the effect of social security numbers, much like what we have with the US. In creating that kind of identity and identity number identity, identification for everyone that lives in India to give them that unique ID and put more emphasis on digitizing the financial systems that existed there. Everyone in India, as an example, has access to cell phones now, because the companies there have invested in building out that network Reliance Industries is one such industry, they started working on creating this network of cell phones 12 years back, I believe, and they've done really, really well over the years. So developing countries actually are in a better situation to create that infrastructure that's needed to support the advent of internet, internet or access of internet to people, it is still in progress. But they are on the right track to be able to do that. So we won't necessarily leave anyone behind. It's a matter of, developed countries helping developing countries get there faster, which is continuing to happen. The lines are getting closer together and, the restrictions are being lifted a little bit.
Christian Lane
So probably one of the things that you've been responsible for is the collaboration tools. What are you seeing in that space? And obviously, I was telling Garrett leading up to this, I don't want to spend a whole lot of time on the changes we made to work from home and COVID because we just we've talked about it so much. And I'm kind of getting tired of it really but as we all are, but what are some of the things that you're seeing in the collaboration space and how important are these tools becoming?
Parul Saini
And I think the COVID situation last year has brought increased awareness around these tools, right how important these tools are, Zoom as an example that we're using right now. And it's taking some of the fear away from the tools. There was always an emphasis for face to face human interaction before corporate. But now that that option has been taken away, the collaboration tools are becoming a part of life and it's actually people are finding it's actually easier to connect with a lot more people on zoom then meeting them face to face in a day. So that fear has been taken away. The other thing that I'm noticing, at least in my world is it's becoming very important to measure productivity. How are we spending our time? Are we spending our time on the right things? And again, it goes back to the point of data, how do I collect data to be able to predict that, or actually assess in real time if you're doing the right things. So there is a need for more tools to emerge in that category. So that that is a thing that I'm seeing as a gap. So for existing technology stacks that we have, like Atlassian, Slack, and Jira, which is only used for task management to a large extent, and managing projects to a very large extent, if we were to make these tools a little bit smarter, and they could do much like a predictive analytics of the data and assistant for a specific project, and predict what the patterns will be for a certain team that's working on a project, I think that'll be really helpful for people like me. So I would like to see more happen in that space. The other sort of need that I saw emerging last year was around a social media platform, but for corporations or companies, right, so right now we have social media platforms like Facebook, that has a lot of our personal information, I would not want to necessarily share that with my colleagues. And then we have LinkedIn, which is a lot of professional information, but it's very professional, there has to be a middle ground. So if you're going to be digital first or remote first or virtual first, how do you get to know that other individual, there has to be something in the middle that I can share with my colleagues, which is outside of just the LinkedIn profile? A little bit more about me, but not so much that I'm letting them in my personal life? Right? So I feel like that platform is something that's missing?
Garrett Dutton
Well, there, there you go, let's, let's start working on it now and make a quintillion dollars.
Parul Saini
Music components to it, I think that would be that would be the differentiator.
Christian Lane
Well, for us, luck is filled that, at least in our company, there are channels that are specific to, we got one called COVID sucks, stay strong. And folks, and folks just go there and share pictures of what they're doing over the weekend, what their plans are, and just doing things to kind of just keep people, looking forward to the good things and the positive things and encouraging each other, through it, and whether people bring in personal things or not, it's kind of up to them. But for us, so the social part of our business is largely in slack outside of like, zoom calls and stuff like that. I listened. I don't know if you're, if you saw it or not. But Scott and Mike from Atlassian, just did a podcast, how I built this NPR, if you get a chance, get Yeah, give it a listen, it's really good. But they touched on the fact that everyone can work from home now and going permanently, but they still want to give people the space to work in an office if they choose to do so and also focus on the importance of human interaction being on to connect, not necessarily to work, right. So we're, we need to connect to work. But that's not like the human pays necessarily, but the guy creates space for connection. What do you think the post pandemic world would be like, when we get together just for cocktails? And then just go back to the zoom and, and Jira to work? or?
Parul Saini
Yeah, I think there will be more of a hybrid model. And I'm sure you guys could have talked about this at this podcast, right. And the way companies will design systems and tools or just basic productivity tools, and they will think about securing their environment would be based on virtual first, because that makes you think about the different use cases and scenarios, right? So the emphasis would be going virtual first. But the operating model would be hybrid, because you do want to give people the option to go to office to have that human interaction. But that will be an option that would not be a necessity as it is today. And in terms of resources, I think I see corporations became more and more amenable to having more remote resources so we can tap into a more diverse workforce. And I think that diversity will help us in a really, really good way. The other thing for leaders especially like me, will have to learn a whole new skill of tapping into that EQ that we've built over the years but we have to take it to another level because now we are working with people that are remote and we have to make sure that there is connection between the team members, the old and new, they are feeling motivated, encouraged and connected with the team. And also, they continue to feel like they're part of a team. And that is something that I have to do a lot more with my team. Now as I have to end the path, it's very easy to do that when everybody's co located very hard to do when you're doing it remotely. So we have to develop this, this another skill, we have to hone in and tune into like the human emotions and actually help support the teams in the right way. So that they feel like they're part of one big system, they're moving towards the right goals. So I think I think that is something that leaders will need to pay more attention to how to develop that skill. Even more.
Garrett Dutton
Yeah, it kind of comes back to like the whole. It's kind of a theme I keep coming back to not to be negative. But yeah, like you can imagine it some people right are not gonna be able to. I mean, you have to change with the times, obviously, but if some people are not self motivated, right, it's a tremendous time of self motivation, like, you have to have your no one's watching over your shoulder, if you need a boss over there. He's not here or she is not here. So you're your own boss. So it's, yeah. And it kind of brought me back to a question I had. Just to that point, like, you can track people's productivity, right. I mean, that's, I mean, you in? So are, for instance, in the workplace, are people tracking? Or companies? Are they tracking, tracking the data of the productive productivity of their teams?
Parul Saini
And it gets complicated if we want to track it like that, because productivity can be defined many different ways, right?
Garrett Dutton
We're sorry, sorry, I was gonna say like, could there tools to say, Oh, well, look, G. was doing the podcast. Well, he acted like he was, but actually he was on Facebook for that whole last segment, like, can you track people like that?
Parul Saini
I'm sure it's possible. But that is not what corporations typically do. Because then we get into the issue of privacy of data, right? At the end of the day, anyone that's working for a company is, if you're looking at, say they're accessing Facebook, that's their private data. So we have to be cautious in terms of what to do we track and to what extent do we track it? If we were to get data from different sources, and blog it into a real time system and sort of predict, try to predict productivity, I'm sure it's possible. It's a matter of whether or not it's the right thing to do. Right. The other complication we have there is how would you measure productivity? So if you were spending an hour on this podcast? Do I quantify that as productive? Or do I qualify that as non productive? Could you have wrapped up this podcast in 30 minutes? Do I want to add efficiency?
Christian Lane
You also want to focus on outcomes, right? More than anything, as opposed to what are you spending is it you spend time with Facebook or not like, at the end of day, who cares? As long as you're getting the outcomes that you're looking for? We can measure, to some extent, productivity type things in something like Jira, and a software development context. You can look to see how much work is getting done in favor or in service to getting features out to make the product better, right? So you start to drive your team towards just building a better product, and looking for specific outcomes towards building a better product. And that's what you start to really focus on. But, somebody on Jira, we can understand velocity, in the case of story points, and how many units you're cranking out to get something released every two weeks. So there's ways of looking at productive productivity in the tooling. But again, well, that's the case that can help to help you understand capacity and things like that. But I think that the general thing is the focus. General intent is to focus on outcomes more than anything.
Parul Saini
That's a good way of thinking about it.
Christian Lane
Yeah, let people do what they need to do to get to that outcome. Sure. Right, give people some flexibility and some room to explore their own boundaries and what they can really bring to the team of the company.
Christian Lane
So we kind of touched on towards the beginning how we used to look at log files to look at things after the fact. And in those days, we had more room and time to figure out the root cause and to get a system back up and running. Because our SLA was in service of day to day users within the business on an eight to five schedule, right. Now, the demands are that I can move money from one savings account to another when I want to whether it's because I'm up at five in the morning, or, because I just need to buy something right now this second, whatever that might be. So the expectations of availability of the services that we're bringing, and how we go, how we conduct business has changed dramatically, right? I used to worry about my shop being open from eight to six. And that's when you could buy my widgets at my store. Well, now, all that is moved to online. And again, someone wants to buy something at two in the morning, like it better work at two in the morning. Right? So that's that is driving a lot of these pressures to always be on. And with that, we need great tools and technologies to do so. We kind of talked about it in our last episode with Daniel. Ultimately, as the ball moves around, it comes back down to humans, humans ability to support systems. So maybe we talk about automation, we can talk about other things that we're doing to augment and strengthen our abilities without so much reliance on humans, right.
Parul Saini
Yeah, I think that's a really good point. And we have been in the corporate world we have been designing to support systems globally for a very long time now. I would say since 2000. That's how every system is designed. SLA, the SLA that I was held accountable to from the very beginning of my career was, three nines, because we were serving, sort of all the companies were global take, as an example, when I was there, it becomes easier now in my mind for us to be able to hire workforce that is more global. So I don't have to have my team working night shifts as an example that is based in Bay Area. It's a very common thing for any engineer to be on call. Yeah, yeah, they're treated in one location and have them on call. And if I only have two people in my team, they're constantly on call, right. So with my ability to hire people across the globe, if we are truly creating a virtual first environment, we're building tools, systems and processes to enable a remote workforce, it becomes easier for me to hire people remotely onboard them in a very effective way, make them part of a team that is working effectively, and then enable that follow the sun or global support model more easily. So I think that's super helpful. And in my case, because I also support collaboration services for different geographical locations, having a support person in India, present there locally to support the people because he understands he or she will understand the culture better. It is very helpful for somebody like me, to have a support person that can actually connect to people in that location. So that is just becoming easier. With us going remote first.
Christian Lane
So one thing about following the sun, in the world of critical care, ICU and things like that, the one of the riskiest times is actually at the transition of care from one caregiver to another. Right, the nurse, the PA, the doctor. And a lot of what they do is they spend a lot of time and effort on that handoff, because that's where the most risk is introduced. What can you share about good handoffs, so that you're not dropping the baton or the ball? As they say, you're handing off and then handing it off to Asia or something?
Parul Saini
Yeah, yeah. I think that's more pertinent when they are rolling out new tools. So one of the things that we did at Splunk was enabled zoom, this was our roll axiom. This was almost three years back now. So we have in order to support people in these different geographical locations when they're rolling out new tools. We create support systems, such as channels on Slack, such as doing a handoff to your point using checklists to support staff that is helping us across the globe, such as creating zoom sessions so that people can join in and ask questions on the train the users on the new tools that we are rolling out, but a lot of it is dependent on us being very crisp in the checklist, or
Christian Lane
checklist, such an old school simple tool checklist.
Parul Saini
And I think any operations person has to live by a checklist. Because you can do the same job for many, many years, you will guarantee you'd forget one step right.
Christian Lane
At one moment, or not do that step? I don't know. Forget all the others.
Parul Saini
Yeah, exactly. So that is that is important. But now, the tools today are actually quite intelligent. Right? So the checklist can take the shape of our task list and Jira. So the handout could be just adding a comment for the next person to pick up and run with. So it's becoming more and more easy. One thing that I've been thinking a lot about in terms of the tools, right, existing set of tools for, for enabling work going forward, is to become smarter. They're very good right now. But they have to become smarter. So one of the things that I was talking about earlier, was predictive analytics to predict productivity in a system like Jira as an example. But what about moving from search to suggestion? So what I mean by that is, so far, we were living in the age of search, right? Google is a very powerful engine. And if I need answers to anything, I will search it in Google and I will get an answer. But now with the advent of AI, we are moving from the age of search to get our answers to suggestions. I have intelligent tools, or I should have intelligent tools, that should tell me what to do next. I shouldn't even think about it. So when that time comes Christian, the checklists will be created by the AI tools and not by human beings anymore. And that AI tool will take care of the transition piece, that actually might be a good idea for us to work. Now that I think we're gonna have
Garrett Dutton
to think about a thing, it's gonna keep telling you what to do next. Okay, I suggest
Parul Saini
Exactly.
Christian Lane
One heard, you'll be happy to hear that Atlassian is introducing AI into their technology. So expect to see some good things there.
Parul Saini
I was not surprised that they were doing that. Yes, of course.
Christian Lane
So you come from India, that's home, you studied in India? How is it? How is that shaped? Your approach on business and life and technology? Coming into the bay area? I asked this because my family's from Mexico. And a lot of my culture and my ways of thinking are rooted in very much in that way. And I think it gives me a different perspective, perhaps, and kind of approach on things. Tell us how this has shaped you and how you see the world maybe differently than most other Silicon Valley folks or something like that?
Parul Saini
Yeah, well, that's a good question. So Indian culture, I think, is very similar to Mexican culture, right? We have big families and family is the most important thing. So one of the things that I took away from my culture, as I moved to the US, was always put people first, right, because at the end of the day, it's all about people, your family is your friends, who you work with, what will always get done, but who is doing the work and what kind of connections you're making the people is the most important thing, because that will last forever. Work is a point in time. So that is my approach to anything I do in life, which is the connections, the relationships and people is the most important thing for me. And on that foundation, you can build anything else. And moving to California, I think was just something that I feel like I got very fortunate with because of any place in the US that I would have picked to move to California. And the transition was just super easy. Because not for a minute, I felt like I was away from home. The colleagues that I had here, the support system that I found, I didn't miss my family. I had like my own mini family here already when I moved to the US. And, I realized California truly is a melting pot because I could have friends from such countries that I would have never come across if I was not in California and learning from their experiences from their unique perspectives. just opened this path of learning for me that I wouldn't have had access to. And I think living to us also made me realize the value of human life. Like in us there was a lot of emphasis on the value of human life which was which was very interesting. And also this innate belief in human potential with anything and everything is possible, right? Like nothing is off limits. And I thought that was just very, very empowering for me. So, oh, that really helped me shape my decisions and my career and in my life.
Christian Lane
That's so cool. Yeah. Thanks for sharing that. That's awesome. I guess landing in the Bay Area in your early 20s.
I imagine. Imagine.
Christian Lane
You were at Tata for a year and then came to the US. And that's a great place to land. Right?
Parul Saini
Yes. Very glad. In a way though. I was already working when I moved to us. So I didn't really. But it was good. It was good.
Christian Lane
consulting firms like PwC. And the big five types, or I don't know how many big It is these days, I think was the big five. And that was at least coming up. They tend to grind folks out. Was that your experience? Were you getting pretty pretty well ground up?
Parul Saini
Yes, it was. But I chose that on purpose. Because I did want to go to that training, right, consulting is a really great training ground because you have to balance multiple things at the same time. You don't have the luxury of waiting, right? So you're walking into a new client situation where you have to come up to speak with what was promised, what needs to be delivered, who are the players, building relationships, gaining trust, and then getting your job done? Well, plus
Christian Lane
different industries are different, like competitive situations, sometimes winning companies, sometimes losing companies are trying to come around. Like I tell people that consulting is like 20 careers in one.
Parul Saini
Exactly. It truly is. It truly is. So I actually love that experience. It was the hardest. For me it's travel. Right. I am a homebody. I don't like to travel that much. I like to travel on my own terms. But that was the hardest part. The shop itself was fascinating.
Christian Lane
Cool. What was some of the was like the coolest project you got to work on in your consulting days.
Parul Saini
So many I got access to do so many different things. Mostly the strategies phase things around organization design things around mergers and acquisition assessment, something like building service catalog building processes, creating financial models, all of the work that I did was super fascinating. And I got to meet some of the most brilliant people I would say because they were just super smart and I learned so much from them.
Christian Lane
Anyn the music industry work?
Parul Saini
No! But Garrett you may think of me.
Christian Lane
So G., I found a couple songs with "you" I love you. And then take you there..
Garrett Dutton
Take you there!
Parul Saini
What are they both hits? Where they number one?
Garrett Dutton
No. I've got a lot of near misses...
Parul Saini
We'll try to get AI modules
Christian Lane
Could be a fun project. Maybe the first handful of words of any line and feed them into this called GPT 3.
Parul Saini
GPT 3
Christian Lane
GPT 3, I'm confusing the GDPR. Feed it let's see what it comes up with. And then, the meaning behind it. See what happens?
Parul Saini
Yeah, we can do real time, after this podcast live.
Garrett Dutton
That's pretty cool, man.
Christian Lane
Cool. So what are you up to these days? How can people find you?
Parul Saini
Um, let's see. just doing my job. Nothing unusual. Trying to honestly just wait to take a vacation where I can actually go somewhere. Yeah. In any place that is not my home at this point.
Christian Lane
road trips planned.
Parul Saini
Not at this point. We're really waiting for vaccines to be available more commonly because of all the new variants that are coming in monetary basis. So just you're careful here that I'm really I really want to go to a different place. When things open up and take like a real vacation. That's something that I'm really hoping to do. Yeah. But yeah, to answer your question, people can find me on LinkedIn using my name and, easily searchable and on Twitter as well. I don't tweet very much, but I think after this, I will start doing that.
Christian Lane
This approach has been a lot of fun. Very insightful. Yeah. Thank you so much for sharing with us, of course getting up so early. Well, good to see you.
Garrett Dutton
Thank you so much for all it's was definitely a learning experience.
Parul Saini
I appreciate that. Thank you. It was fun being here.