Lyssa Adkins, the Agile Coach to Agile Coaches and author of "Coaching Agile Teams: A Companion for ScrumMasters, Agile Coaches, and Project Managers in Transition" joins us for a conversation where she shares her leadership insights, lessons from her Zen practice, and thoughts on how Agile can solve our biggest challenges and problems.
Host: Christian Lane
Co-host: Garrett Dutton (aka G. Love)
Guest: Lyssa Adkins
Lyssa Adkins is a coach, facilitator, teacher and inspirer.

Her current focus is improving the performance of top leadership teams and Boards of Directors through insightful facilitation and organization systems coaching. Making difficult decisions faster and with clear alignment, unknotting challenging, multi-department impediments, creating the conditions for organizational delivery…this is where she thrives and helps thrive.

She is the author of Coaching Agile Teams, which is still a top-10 Agile book years after publication. Her Agile community focus is amplifying women's voices, which is why she is a founder of the TENWOMENSTRONG #WomeninAgile programs.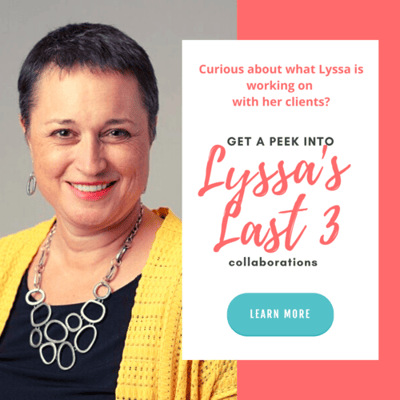 EPISODE TRANSCRIPT
KEYWORDS
people, listening, Agile, world, conversation, talking, coaching, thinking, human species, leaders, organizations, happened, feel, book, complexity, music, hear, business
SPEAKERS
Christian Lane, Lyssa Adkins, Katie Thomas, Garrett Dutton
Katie Thomas
Howdy! And welcome to the Digital Transformation(ists) Podcast. On today's episode, we have the amazing Lyssa Adkins with us to talk about Agile, and how it can be used to navigate digital, societal and personal transformation.
Christian Lane
Lyssa, welcome to the podcast. Thanks so much for being here with us. I think I can speak on behalf of Garrett here, we're totally stoked that you're joining us. And really excited to talk about the overlap between the digital transformation and Agile.
Lyssa Adkins
I am too! Let's find out what we discover together. I've got some ideas. And I imagine you do too.
Christian Lane
So Garrett, you're you're new to some of these technology conversations, at least software development. But you've lived and gone through a lot of digital transformation yourself in your career. I imagine you're gonna have some great questions for Lyssa as well. Do you want to start off?
Garrett Dutton
Well, you know, I was listening to the sneak peak of your new book. And I guess, you know, the one thing that really struck me was, well, what's love got to do with it? What's love got to do with leadership and coaching? And I kind of know it has to do in my line of work, maybe what can love bring to the corporate world? And to you coaching some of the leaders and people in leadership roles?
Lyssa Adkins
I love that question. It's just totally out of left-field and feels really good for me to explore. And of course, now the Tina Turner song is rolling in my head. Yeah, right. What's love got to do with it? Well, I think we're in an age where transformation starts from the inside out, to the inside of every single person outward to everything they do, to the organizations they build to the, to the leaderfullness they bring to the world to the craft, they create products and the music and the art that comes from them. And so that's hard work. That kind of transformation is hard freakin work. And what love has to do with it, is to be able to hold someone with care. And also with a little bit of a backbone. Also, also a little bit of backbone. Care and backbone, both. I talked about that in that audiobook, that's actually a 10 year old book, Garrett, that I am now recording the audio book for because it is selling more now. It has every year it sells more and more and more and more, even 10 years later. So there's something going on in the world, about this idea of how we can help people change to be a better match for the complexity of the situations they're in. And for the stuff that happens to them that they don't want to have happen. Like I can imagine you weren't super excited about some of the changes that happened in your industry, I certainly have not been super excited about some of mine. And so and so as we work with leaders, they get rocked; actually everyone does. But my focus right now is leaders. Everyone gets rocked by these changes, one after the other after that; we don't have time to settle down before the next one comes. And so what love has to do with it is to help coach these folks to make the shift they need to make to be more of a match for metabolizing that change and even using it as a force for good for themselves and for others. And to do that, as I say in the audio book, loving, compassionate, and uncompromising. Like those are the three things to bring to coaching someone to help them with their transformation, whatever that one is for them.
Garrett Dutton
The uncompromising because even though you're showing them empathy, and love, you're holding them to a certain standard.
Lyssa Adkins
I'm holding them to their best self. And oftentimes, other people can see other people's best selves better than they can see it themselves. I'm not demanding that they get there now, tomorrow, ever... but I am going hey! So let's just look at what you said. What about that might be a limiting belief that's holding you or your organization back. Let's just let's just dig into that a little bit together.
Garrett Dutton
When I think about Agile like that, another thing I was thinking about was obviously when you go meet with a client, someone in a leadership role that's, specifically hiring you to help increase the ability of their team and the Agilists of their team. Once you start delving into it and trying to get people to achieve their best selves, do you encounter, ever encounter some pushback? Because it's hard, because people don't really want to hear, probably anybody a lot of times, that they can do better, they might think that they're already doing their best.
Lyssa Adkins
Yeah, only every time. Yeah, of course. And actually, this is part of the larger role of Agile in our world ecosystem right now. And I often say the only thing that Agile is guaranteed to deliver 100% of the time, are impediments. Are the limitations that it's throwing into your face. And then within the ways that your organization or yourself is not a match for what's being asked of us today?
Christian Lane
Yeah. So you brought up change for good. And I think that's the second principle, right? Now, typically, the context is around competitiveness with a business, do those things that will bring value and competitiveness. But on the change for good, a lot of the conversation we're having these days is around the significant fast pace of change. And the change that is seemingly insurmountable, right, we don't want to keep talking about COVID. But that was an environmental change that was kind of thrust upon us. And I think some of the stuff that you're interested in, right, as well as, like, how can we take the Agile framework or this Agile mindset, and this drive for change and do good, but perhaps beyond a business or a team? And I know, you want to kind of insight and perhaps solicit some ideas on that. And our conversations, we talked about, you know, emergency response and things like that, you know, share more on that?
Lyssa Adkins
Well, I have a particular perspective, that this global pandemic we're in the middle of, is not the last global right issue we're going to be facing as a human species. And so I think we're up to something really important as human beings and as humanity. And I'm curious, I'm curious about what not only the Agile principles and sort of nuts and bolts way of working, but also how the Agile values and belief system can be an aid to those people who are going to be doing some hard work that I think is coming up, for example, responding to disasters, right? It's possible that we will start to see climate disasters that kill a million people at a time.
Christian Lane
Yeah.
Lyssa Adkins
Wow. I mean, like, I don't, I don't want to believe that. But I have actually done enough research to, to, to believe that that is a distinct possibility. Right. So in that case, when we are in that sort of catastrophe, and when it's not just happening here, but it's happening in three or four other places on the globe at the same time. You know, what would it be like, if we had a network of Agilists, who were finely tuned to help the people who respond to those disasters on the ground, be more effective and to make the hard decisions they need to make without losing their souls? I'm interested in all those things that I don't really know. But I'd like to run some experiments.
Christian Lane
Yeah, this is a hard one, for sure. Into that, and not losing herself, the three of us are within a few years of each other in terms of our ages. And we're Gen Xers and we've kind of talked about this karmic debt that we have, you know, at the opening, you mentioned to G that you spent the better part of your career climbing a ladder, and we kind of didn't focus on certain important things. You know, what are some things that come to mind that perhaps we need to be thinking about and doing, you know, probably related to what you just described?
Lyssa Adkins
Well, I think there are two broad things that I'm focused on right now. The first one is both getting out of the way of and supporting the next generation. And my daughter's and the next generation, she's 22 years old, she's already way more of a leader than I was even decades past the age she currently is. So she's a systemic thinker. She knows how to collaborate, she knows how to take in multiple perspectives without becoming seduced by one in particular, or a wash in all of them where she can't move. I mean, it's amazing to watch her work actually. So that's one thing is just do what I can to support them, and to clear the way for them by helping current leaders just sorta get into a more complex worldview so they're not so much in the way By the way, doing that, of course, is going to increase the benefit for their organization and the products they build, and all the yada yada stuff they want to pursue, like, market share, and profit and whatever. So all of that will happen as a natural outcome. And my, my big agenda, what I'm in it for is maturing the consciousness and complexity of those minds. So that we can have a better chance of thriving as a human society.
Garrett Dutton
One of the things that struck me about that thinking is it's, to me, it has a very, like, global view.
Lyssa Adkins
That's right.
Garrett Dutton
Which I find very, you know, intriguing in a positive direction, and to talk about the human species. So it's obviously a huge lift, especially right now in our current political state of affairs in our country, and the division of everyone's beliefs and everything. But how, what are the some of the solutions to, to getting more on track to getting countries companies... Are people communicating? How can we, how can that happen?
Lyssa Adkins
You know, this is something that I, I have struggled with a lot, especially in the last four years, you know, prior to our current situation, not only in the US, but sort of globally with the rise of populism and nationalism. And, you know, I sort of styled myself as a Hey, I can have people have any kind of conversation, I spent a fortune in being able to stay in the storm when a hot conversation is happening. Like I have a lot of scripts for that. Right,
Garrett Dutton
Right.
Lyssa Adkins
And I found the limitation of stuff that I cannot be with. Okay, so. And so what that did for me was make me go well, damn, maybe I'm not that good of a coach and facilitator. And so it really had me take a step back and say, okay, where can I be useful? And I originally thought it was going to be in helping people with very diverse and even conflicting points of view, have really useful conversations. My thought was if we could just get to the point where we don't "other" each other so fast, then that would be better. Right? That was my original idea. Well, I found out that I was so triggered by so much going on, that I had to do a bunch of inner work myself, before I could do that. And in that process, I started to really, I started to really study something called spiral dynamics. It's basically like the evolution of an individual human being, a society, a whole, you know, our human civilization in general. And, and that's where I got the idea that if I could help people, as you say, Garrett, come to more of a world-centric worldview, then all of that stuff gets better. Like why focus on helping people have a typical or specific kind of conversation? Or help them even in conversational skills? What if I can help them evolve their mental complexity?
Garrett Dutton
Hmm
Lyssa Adkins
Then we're in a whole new ballgame.
Garrett Dutton
Right, right.
Christian Lane
So you're a student of Zen.
Lyssa Adkins
Yeah.
Christian Lane
And when I hear you speak it just feels so Zen every time we get on a call and talk.
Lyssa Adkins
That's hilarious, because I don't feel that way inside.
Christian Lane
But, right, but that's it, you're still able to, you know, evoke that calm. And you know, as things get faster with the technology that we're working with, and that we're just ingrained in our lives, with the noise in the the amount of the signal is hard to extract out of that, but it just feels like it's a very fast jagged kind of a line. And we try to find as leaders and as people, some kind of just peace and move in flow through that, to where we're not responding to all the spikes, or the valleys, and just kind of just working through that. What can you share on that? Cuz I know you've got thoughts on that.
Lyssa Adkins
Well, the thing I'm working with mostly, not only in myself, but with the groups I'm working with is to help them come into present time together. And I think that when you're creating anything, I'd love to hear what Garrett has to say about this, but I surmise that when you're creating anything, where you're wanting something new to emerge, you're hoping for something new to emerge, you've got multiple people in the mix... The only way to co create something is for people to be in real time together. You see it on a basketball court. I mean, you see it with any great human endeavor that people are fully present in that moment.
Christian Lane
It seems like in chapter five, you talk about: you're retrospective, which is thinking back, and then you're planning and learning about forward. You know, when you think in the past, you tend to be more depressed, you think in the future can be more, you know, anxiety kind of prone...
Lyssa Adkins
Right now.
Christian Lane
Right? But in the work, though, is when you're supposed to be in your Zen kind of just working and focused, right? So it seems like that applies really well to what you described in chapter five around not interrupting as a leader, and letting things kind of take their course.
Lyssa Adkins
Yeah. You know, when I work with leaders now, and I work with a lot of them, and Agile transformation leaders and organizational leaders, one of the core things I'm finding I work with almost every single one of them on is just being able to center themselves in present time. Their minds are so everywhere, and there are so many distractions that pull at all of us. I mean, just just like, for those of you listening, just check in for yourself, right? And like, how many things are on your mind? And how many things are you worried about? either in the future or the past? How many things are you aware are going to happen next, you know, all of that stuff. And when we stay at that level, when we're having conversations with the people we lead, we tend to come up with the same ideas over and over again. So collaboration is just not happening. emergence is just not happening. And that's like, I think that's a beautiful gift that Agile is giving to the world is this, not only the practices of Agile, that help us deal with an incredibly challenging world, but the belief system, or the value set underneath Agile. And one of those things is a belief in emergence, which necessarily has us have to come into the present moment. And yet so many people are spectacularly bad at it.
Garrett Dutton
So what are some of the techniques, do you encourage leaders to meditate? Or what are some of the exercises that they can get people...
Lyssa Adkins
If they end up meditating, that's cool. All I want them to do is just freakin stop.
Christian Lane
Simple.
Lyssa Adkins
For like 30. Like, let's, let's try 30 seconds. Like, let's just start with 30 seconds. And I've actually been, I'm always, always improving my skill set, there's always so much to know and learn. And I've been taking a course in somatic, which is body based coaching, and trauma and trauma informed coaching. Because especially in our world right now, so many people are experiencing trauma for the first time in people who've experienced trauma in the past. It's all it's recapitulating like crazy, right? So all of that is a very real backdrop for what's happening in our organizations and with our teams. And so, in the one of the disciplines I've been learning, there's this beautiful centering thing that takes like a minute.
Katie Thomas
To listen to a dimensional meditation led by Lyssa Adkins, check out this episode's bonus material.
Christian Lane
I mean to me, it just opens up the topic of finding joy. And, I think a lot of what you've talked about today, and in your book, is really about finding the joy in work, because we know like work is a big part of life. So, you know, let's let's do the Marie Kondo bit, and figure out what part of work brings us joy, and make sure we're finding joy in it. You know, our grandfather taught us "work hard".
Lyssa Adkins
Yeah,
Christian Lane
Focus on two to three to three things, family work, and things that are important as far as like, you know, interests. Outside of that, it's all distraction, it's all noise, none of that crap matters. So, we've made careers of trying to find joy in what we do. And, I've really tried just to make sure we're happy, right? In the things that we're doing. And I think that in essence is, you know, when you find that joy, it's no longer work. And it's just more you know, it's fun. It builds character, and it makes you a better person overall. And I think a lot of what you've been sharing is just that you mentioned, a friend likes you for who you are. A coach doesn't let you settle for what you are and wants you to become the next version of yourself. And I think that's what you know, a lot of us try to get out of our careers now the work that we do. So, yeah,
Lyssa Adkins
Well, we're standing on the shoulders of those primarily men who work their asses off for us. You know, think about my grandfather in the General Motors assembly line, he did the same exact thing every single day. Well, and because he did that, my mother finished high school. Because she did that and because my parents followed in their footsteps, worked their butts off to send me and my brother to college, you know, we now have the luxury of asking questions like what what have me feel fulfilled.
Christian Lane
Hmm.
Lyssa Adkins
Right? That's not the luxury they had.
Christian Lane
Not at all.
Lyssa Adkins
You know, I mean, like our big we had two vacations when I was a kid: one week at Myrtle Beach in the same house every single year for seven years, and it was glorious. And every once in a while we go camping. And, or visit friends. My father would drive 32 hours straight through for us to go visit friends. So my daughter, by the time she was four, had been to like five countries. So this is, we're talking about gigantic leaps in our ability to take in more and have more experiences, which necessarily opens us up to: hey, there's lots of different ways to live! And there's something right in all of it.
Christian Lane
Right.
Lyssa Adkins
Versus My way is the only way and everyone else is wrong.
Christian Lane
Right. You know, and I think we tend to forget that there are people today that are in our grandfather's shoes. Right,
Lyssa Adkins
Right. That's right.
Christian Lane
Right? And I think we need to do more think: They are now planting those seeds, and do with the candidate germinate and nurture that so that the next generation and the generation after that has the same benefits that we have, like right now. Yeah, I think we forget that. And I think for that reason, we have a lot of unrest and issues right now that we need to recognize, and we're you know, we're at that reckoning right now.
Lyssa Adkins
Well, it's also back to your assertion that some of us Gen Xers have a lot of karmic debt to pay off. And I join you in that. At the same time, if I hadn't, you know, taken advantage of every single thing, and even participated in a system that had me step on people every once in a while. Hmm. So it's not all you know.
Christian Lane
Yeah.
Lyssa Adkins
Not really happy with everything that happened there. But that also created enough wealth and stability for my daughter to enter the workforce at a level of mental complexity that is probably matching mine.
Christian Lane
Yep.
Lyssa Adkins
Right. And so this is really good news.
Christian Lane
Right.
Lyssa Adkins
But let me not step over the topic of you just brought up, that there are so many people having lives today like, Christian, you and my grandfather had.
Christian Lane
Right.
Lyssa Adkins
I think there's part of part of the reason why I have the rank and privilege, and all the other stuff, the teachers I had, the parents I had, the ability to go to college, all that stuff: I don't know why it all happened. But I do know that it's a giant promissory note.
Christian Lane
Exactly. I feel the same way. It's a responsibility to work hard to honor the commitments and investments my grandfather made.
Lyssa Adkins
Yep. And since I do have leisure time to think about things like: "Oh, well, how can we mature the mental complexity of leaders around the world?" You know, it's my job to do something that has enough of an impact, that it can raise us all. I mean, so that's good. So that's what I think that's what I think it means to be in a position of, I'm not worried about feeding my family or housing my family for the next few months, even though my current business has been decimated by COVID. You know, so given that sort of leg up in the world, right, what am I gonna do with it? And I think it's about doing the greatest good I can do for the most people. And to me, I also pay attention to where I got planted. I got planted in the Agile community, for whatever reason. So what can I do from place I got planted. And I think it's helping leaders.
Garrett Dutton
I was going to ask a question like, how is the the reckoning, you know, especially right now, with the Black Lives Matter movement being so prominent and our whole country and world just kind of coming into the reckoning; reconciliation and just recognizing and admitting like you just said, our, the whole development of our whole society was all about stepping on other cultures to propel our own race or our people and, it's as we move towards a, a more global-thinking, human species-thinking togetherness, you know? Yeah. What what are the things that? How do we how do we reckon that like, okay, yeah. So, you just said it, your job is to help leaders to achieve that. I always think that my music is to inspire people to be happy and inspire people to be creative and just bring forth a message of love, and togetherness. What else can we do? What else can we do? I mean, how do we tackle this? Every day, we have to strive to communicate it locally, and just make some kind of connection with people that we haven't connected with or that we've refused to connect with. I mean, where are we going?
Lyssa Adkins
Oh, my God, in circles right now, it seems, or maybe even regressing, because that's also what happens in human evolution is that sometimes our societies or civilizations regress. To not necessarily to a worldview that matches the complexity of our external world, like: that's not going to change just for our convenience! But yet, we still sort of many of us, remember seeing it now writ large in the world, take a step back to try to work in a simpler point of view, or like, I'm right, and you're wrong. Here's a capital T truth, there's a black and white aspect to this. And when we take that step back, things like Black Lives Matter don't make any sense to us. You know, and I'm not saying that I'm taking that step back. I'm definitely not. But there are many people in our society taking that backward step right now. And so I live in Richmond, Virginia, y'all. Okay, those Confederate statues on Monument Avenue are coming down, one after the other this summer. And we have armed militia showing up to protect them. And we have armed people who are associated with Black Lives Matter and that movement in general, showing up to protect the right of people to convene, to say that Black Lives Matter. Holy crap, this is a scary time.
Garrett Dutton
This is a super scary time. This is like, I was thinking about it. I mean, it's, it's really stressful, you know, are we on the verge of some kind of huge regression right now in our country? Because, I mean, that's, it's feels like, what was in the Revolutionary War, like the Lexington and Concord, the shot that was heard all around the world, like all of the major wars in our world, and I forget how that World War I started in Prussia, I don't know something small triggers...
Christian Lane
Serbia...
Garrett Dutton
Serbia!, something, these things get triggered. Like, this is crazy. We feel like in a cultural battle, like I don't even want to utter the word Civil War. It feels like what is going on right now?
Lyssa Adkins
Well, we are in a cultural battle. I mean, that's that's basically it. So what's happened is, for the first time in human civilization, we have competing, multiple competing worldviews that all think they're right. And so this, people in the Agile community will be familiar with this book by Frederick Laloux, called Reinventing Organizations, and he uses in that book, something that I've been studying for years and years now called spiral dynamics, which really just explains this whole evolution of human society. Right? And the bottom line is that we until just very recently, and I mean, like, in the last 10 years, have not had the mental complexity of minds on the planet that can see that all of those other ways of thinking are actually okay and right, in some cases, like we don't have to battle each other like that, and that we can thrive and help thrive. But so Garrett, we're seeing it right now, so there are four, there's actually five, Gosh, I used to not even talk about the bottom end of this until just recently! Levels of societal development. And the four out of the five, were just battling each other.
Christian Lane
Yeah, well,
Lyssa Adkins
Now so this is part of why I am so passionate about helping people evolve and upgrade their mental complexity because when they get to that other octave that that's what it's called the other octave, where we start a new story of human in evolution, that's called the integral octave or, or impact driven, purpose driven, evolutionary purpose driven. When we get there, our goal then becomes to make it easier for everyone else to move through those other stages as fast as possible, with as few impediments as possible. And one of the main thinkers in this area, a guy named Don Beck talks about the locks in a canal system, right? We want those locks to function so easily for people. Right? Because we are facing global challenges of the like we have never seen as a human species.
Christian Lane
Right.
Lyssa Adkins
And so the more people we can have, you can take on more perspectives, who can not sit in their belief that they're one way is right, the more chance we have of thriving as a human species. And it's possible. It's possible.
Christian Lane
Some good heavy, deep stuff right here.
Lyssa Adkins
Yeah. And Garrett, I just, I just want to honor the idea of your music being a message of joy and togetherness and love, because there's something about art that sort of sneaks in under the doorframe. Like, you know, you have a door, the door is totally shot. But somehow this thing sneaks in under and, and I know in my life, especially music has shifted me in so many ways that just happened like in a second.
Garrett Dutton
Well, it's interesting, because it kind of works two ways, especially with social media, because it's just what you do, when you're just saying it, what popped into my mind was when people listen to music, most listeners are casually listening. They're not really listening, maybe they might know all the lyrics, but they might not have even been thinking about what the lyrics mean, right? Ie, you know, Bruce Springsteen's born in the USA gets used at all type of events, that's a protest song right about Vietnam! And it gets played a ton of rallies that are probably utterly against everything he's talking about in that song. And there's a million examples like most musicians seem to write, and come from a very kind of liberal, progressive mindset. And that's a lot of a lot of ways the job of the creative. And then I think, now, to what you're saying about how music has the ability to kind of slip under and kind of influence people with a message of love. And I really think that that's true. The other part of it is that, for instance, on social media, you know, if I, everyone's once in a while, or ever more than every once in a while, I'll put a politically driven viewpoint posts on my Instagram or something, and then it's all of a sudden, the biggest thing is, you should stick to music. I like your music. I don't like your politics, or you're meant to entertain. Not to, you know, to stay out of pocket. We don't want to hear about these places that will look if you've been listening, if you're such a huge fan, you listen to me for 25 years, you missed the whole point of everything I've been talking. So go ahead. And obviously people's knee jerk right now is that if you don't like something you're hearing, it's just a unfollow! Hard unfollow!
Lyssa Adkins
Tell them to go back and listen to "This ain't Living" again.
Garrett Dutton
Exactly. So it's your same thing. People. Yeah.
Lyssa Adkins
So here's the thing that keeps me sane in all of this, because it's so easy to get awash and all this and I do tend to get overwhelmed with everything that's going on. When I look through that evolutionary perspective of the human species and society, what I can say to the situation you're in is, you know, this is someone coming from a place, this person who's unfollowing, you or the person who's saying, stick to music, this is coming from a place of pain. This is coming from a place of feeling wronged or stepped on or marginalized in some way. Whether or not it's true, from a factual standpoint doesn't necessarily matter so much. But if it is true to that person. And so, you know, as a coach, my job is to go meet that person where they are, and to see what they want in their life and nine times out of 10 what they want for themselves and for their families and for their meaningfulness in their life, necessarily requires them to step out of that knee jerk reaction of: I'm right, you're wrong! I don't like your politics! I'm gonna unfollow you! And then broaden the ability to consider. Consider more, and even at some point, be able to hold contradictory ideas in one's mind at the same time.
Christian Lane
Right.
Lyssa Adkins
Right. And so that's something you can do already, Garrett.
Garrett Dutton
But it's not about, you know, obviously, everyone's it's all politically driven right now on on the election, and well, to have that conversation, if they're feeling pain, because I'm saying, you know, vote for Biden and Harris, and they're saying, fuck you vote for Trump? You know what I mean? So what's the conversation? Because it can't be like a political policy conversation.
Lyssa Adkins
It can't be. And they're not feeling pain, because you said both provide. And Harris they're feeling pain, because they feel disenfranchised, or something got taken away from them in the last 10 years, probably having to do with globalization, but their complexity of mind cannot consider that that's what happened. It doesn't even dawn on them that that's what happened to them. They just know something got taken away from them. Right? And so like, this is not my population. I don't work with this population every day. So I can't like, tell you a whole lot about this. But well, but I do happen to my family. And I have been working with it. It's been hard. And I'm actually in a course from my Zen teacher. Her name is Diane Musho Hamilton Roshi, she's written a book called Compassionate Conversations. And we are we are Mish-mashing up that Compassionate Conversations book with Zen Buddhism this fall, we actually start next week on this semester. And so it is exactly about how to hold that conversation. And you know what, you're right. It does not start with a policy conversation. It does not start with you trying to convince them. It starts with you being curious about what is their life like.
Garrett Dutton
Trying to understand you're trying to understand people on just a human level first.
Lyssa Adkins
If we don't have that human connection, there ain't no way they're having a real conversation with you.
Garrett Dutton
Right.
Christian Lane
You talk a lot about listening in your book as well.
Lyssa Adkins
Yeah,
Christian Lane
Right. As a big important trait of coaching and mentoring and tying those two things together. I think it's, you know, it's something that I've, I've had a hard time learning, perhaps, and I'm working on listening more.
Garrett Dutton
I think that's a lot of people across the board.
Lyssa Adkins
Yeah.
Christian Lane
Right.
Lyssa Adkins
We're pretty bad listeners as a society, really.
Christian Lane
Yeah, we're pretending listen, we're still formulating our argument, right.
Lyssa Adkins
I mean, it's, but it's really easy to do. It just requires practice and usually requires some sort of mental construct, like a framework. So that you can, you can pay attention to what your mind is doing. Now, the one I like is Three Levels of Listening from Coactive Coaching, and I can go oops! I'm at level one again, let me focus back over there to level two! So like that, those four handholds help people have a way of having a practice to where they're listening better, but very quickly, very quickly, it's not hard it just: this needs a little hand holding.
Garrett Dutton
Well, yeah, what are the three? Can you just run those three levels?
Lyssa Adkins
Let's do it. Let's do! All right. So I'm gonna show you what level one listening is like, and you're just gonna follow me and it's gonna feel really weird. Okay, you ready? level one listening is like this: me me me me me me me me me, so get that going.
Garrett Dutton
Me, me, me, me. Me, me, me, me, me, me, me, me, me, me, me, me, me, me.
Lyssa Adkins
Now, now, if that's the level of listening that you're doing, you're actually hearing a voice. What's the voice? You're hearing?
Garrett Dutton
My voice!
Lyssa Adkins
That's right. And what is your voice saying to you as someone else's talking?
Garrett Dutton
What are you gonna say? That's after they finished talking?
Lyssa Adkins
Yes, exactly. What are you gonna say? What's for dinner? Oh, my God, I went blank. I didn't hear anything for the last seconds. You know, or I don't agree with that! You know? So any of those "me" thoughts, right? And there's nothing wrong with level one listening. You know, if you're having a chit chat with your friend. Perfect, right? No problem, right? At the point that you want to step into a more real exchange with someone. And definitely if you want to use coaching skills with them, you've got to be at level two listening at least and level twos like this. Put up your two hands. Okay, so when you're listening like this, what are you hearing what you just said? Yes, what the other person just said, you're necessarily creating like a hardwired conduit between you and them. You're intentionally blocking other stuff out so that you can get good at focusing over their focus. And so and so you're focusing and you're listening for, you're listening for what's important to this person, what's not being said? what's under the words? Right? And that is the place from which generative questions come? Because if you're listening like that, then a question is going to drop into the relationship between you and the next person. And your job is to ask it, a question, like, what part of you actually doesn't want to solve? Right? That can be a challenging question, and actually quite judgmental, to deliver from a level one listening place. But at a level two listening place where you're really listening for and with them, it's, it's for and with them. Okay, and then level three, is just simply this: when you listen to level two more often to do this: Now you're getting good at keeping your focus over there without it having to be so much effort. And now you can let in everything around you. So it's called Global or energetic listening. And this is where you pick up the fact that the air conditioning just went on, and you might ask the question, so what's flowing through your world right now? That's got your attention.
Christian Lane
Mm hmm.
Lyssa Adkins
So you're using cues in your environment. Without that, knocking you off of your focus on the other person and for the other person.
Christian Lane
So it seems to me that this listening framework helps you learn how to listen. Because once you've learned how to listen, like anything else, you don't, you don't have to do and think about it.
Lyssa Adkins
That's right.
Christian Lane
Right, it's just a natural, it's almost an instinctive kind of a thing.
Garrett Dutton
It's still Sorry, it's still it's in music, it's everything. And when you're playing in an ensemble to listen, because, of course, I can play my part, and sing my song, and really have my blinders up to anybody, if there was 100 people plan, and not even engage them. And sometimes, there is so much, you know, just to be honest, there could be stage fright, or you could be upset about the sound or anything that's taking away your focus from the present, right? And it's cutting you off your communicative skills with the rest of your ensemble. And, when it happens, it's a terrible, terrible thing. And you feel like you just, and really what you did is you cheated yourself, you cheated the people that you're trying to communicate with, because truly when you're really able to listen, and then you can really hear what other people are saying, then you have a chance to like, just like you just said that it happens organically, like this beautiful, you hear the beautiful sound that everybody else is making, in a conversation is what something that like, you know, just honestly, I've been accused of, you know, a lot my whole life, you know, you're not listening to me off the stage, or you're not listening to me on the stage as well, you know, so it's, it's something that I going to be a constant, especially the way my brain works, a constant struggle and learning, you know, engagement to keep pushing myself to listen better and to focus. To enable that.
Lyssa Adkins
Well let's make room for the fact that brains work all different kinds of ways. And listening is an intensely personal experience really different for every single human being right. But what you're talking to, like universally, is the need for the shift muscle. Because as you say, you're out there, the sound wasn't right, something else is bothering you. And your attention is here.
Garrett Dutton
Right?
Lyssa Adkins
Right, you argued immediately went to level one. Yes, me, me, me, me, what do I think what am I going to do? Oh, my God, this is not going well. All that, right. So you can shift your attention, just like we talked about shifting attention earlier, you can shift your attention out there to level two and for you almost immediately to level three. Right? And this is a muscle. So just go ahead and do this shift muscle, right? Because what happens to us is that we're doing great, we're out there with everyone with our ensemble, it's groovy and it's great. And then oh my god, I hit a wrong note.
Garrett Dutton
Right! OMG
Lyssa Adkins
Right. Yeah. And then and then the job is just go right back out there. I mean, so it's just to recognize, I went to level one, no big deal, it's a human thing back out there with you.
Garrett Dutton
Yeah, I'm gonna be on stage going like this.
Lyssa Adkins
You know what?
Garrett Dutton
That would actually, I swear, I'm not joking around, like that's the type of sometimes this physical ...
Lyssa Adkins
it does.
Christian Lane
Oh, yeah.
Garrett Dutton
Cues Yes, I actually really like bring it home like that.
Christian Lane
Looking at the exercise you walk us through, you know, think of your tailbone. Give your shoulders Yeah, you know, line up, you know. And then Yoga is aligning your chakras, lining up your spinal cord to stack all your vertebrae. So that your
Lyssa Adkins
that's what's really going on there, you're hip to it!
Christian Lane
too. Exactly. No, absolutely. I love the connection of the physical with the mental. And that's also where you start to find new spiritual levels in yourself and kind of just broaden, I think I forget what it was that you said in that exercise. But it's something along the lines of now you're really reaching. Right now. You're striving to rise.
Lyssa Adkins
Yeah, humans. This is so important, this thing about aspiring to be upright.
Christian Lane
Right? proud.
Lyssa Adkins
Yeah. You think about what babies do like the way babies start to notice their world as they pick up their head. When they pick up their head. They pick up their shoulders, and then all of a sudden, eventually they're upright. Right? I mean, that's, that's something really beautiful and precious about us as humans.
Christian Lane
Absolutely.
Lyssa Adkins
Yeah. We're the only ones doing it. That's right.
Christian Lane
Yeah.
Lyssa Adkins
Hey, Garrett, I am so excited about you playing at drive ins and fairgrounds. And I think it's an awesome pivot for your business. I hope it's working out well, for you.
Garrett Dutton
Yeah, it is, everything's been a pivot right now. And no. Yeah, just to, for everyone to try to be fluid right now. I think that's the main thing right now is just to try to be fluid. And it's interesting, because I was just thinking about this morning. In regards to our podcast that we started, and this second episode, so we're getting the kinks out and stuff. But, you know, this has been a time since my tour ended in March 12. where, you know, when one door closes, another door opens. If you're out if you're looking for the door and accepting doors, not new opportunities, you know, so, yeah, I was just thinking today, I was like, Wow, my cameo app sure is slow this week. Oh, well, good thing I'm doing these podcasts. But yeah, it's been like that. It's a really interesting fluid time. How's it been? Lyssa, for you like cuz you did hit on that earlier how your business has also been kind of decimated, a lot of what you were doing. Or your you coaching and mentoring. On through zoom and doing?
Lyssa Adkins
Oh, for sure. You know, the professional coaching as a separate thing from Agile coaching, has been online since the very beginning, back to like handheld telephones before. So in that skill set. I know how to connect with people through technology, no problem. But you know, my work my life of flying around the world and appearing at conferences and giving keynotes and then working with organizations in that location. It's all gone. Well, it's all gone. You know, I was supposed to be in, in March, Ireland and Australia and somewhere else. Maybe in the UK? I'm supposed to be coming back from Safari in Botswana and Namibia today.
Garrett Dutton
Oh, my God. Oh,
Lyssa Adkins
right. So there's so much that has not happened. And I'm so missing my life out in the world, because I realized my friends are out in the world. You know, when I go to these places and conferences, and I work with organizations, I'm going to be with friends.
Garrett Dutton
Right? Right.
Christian Lane
Right. Right.
Lyssa Adkins
And so it's been quite lonely. Even though my husband is an amazing, wonderful human being. And my daughter and her boyfriend have moved in for pandemic sheltering, and now are going to move out this week. It's been amazing to be with them. But these are four walls. These are the same four walls, you know. So you know, it's Yes, much, much of my work has gone online. Much of it has, and I can do most of my work online. And in fact, it's opened up new possibilities. I gave the opening keynote at the Agile Southeast Asia conference last week, where in a prior pre-COVID world, we would have assumed that had to be in person, therefore I would have had to create about well, not only that, but about three weeks of consulting work around that to make the trip worth it. Right? And so like there's it's so much easier to reach people. And gosh, you know, as I recorded the audio book for coaching Agile teams, and the assumption is that people are in in person teams. By and large. I was like, God, I hope we can get back to that at some point. Because there's so much we're missing
Christian Lane
With this, this change that we're all going through. Businesses are having to rewrite the rules super fast, right? All of the old norms, all the old practices, you know, everyone's pivoting, we're pivoting you're pivoting, G you're pivoting ... Agile is that tool to help people, companies move more quickly, more swiftly. Are you seeing any of that kind of with the customers that you have? Are they are they really doubling down on Agile and the ability to pivot move fast with the software? Because software is where all the business rules are written? Right?
Lyssa Adkins
Right. So the segment of the customers I work with, are the transformationalists. So I'm not actually seeing the products in the business rules and all that sort of stuff. I'm working at the level of like, product flow through the whole organization, that kind of stuff. But I'm actually working at that directly. Because I'm not a content expert in that. I'm working by helping those people become more capable to then work with those issues. And I am seeing them, number one struggle, for sure. And number two, start to reach out for help now. And it's really just started in the last month or so I think for the first few months, we were all sort of like oh my gosh, that's like totally
Christian Lane
Where am I get my feet underneath me?
Lyssa Adkins
Yeah. And now people are like, yeah, so you know, parts of life are gonna keep going, like my daughter and her boyfriend actually got real jobs that they're happy with. They just they just both graduated college, Chris. Yeah. Like life is moving forward, even though we're in the middle of pandemic. And so I think now people are picking up their heads going, whoa, man, I don't have what I need to be able to metabolize this amount of change, right, and make good decisions.
Garrett Dutton
Well, you know what, this might be a little off subject, but maybe you should write a book or add to the consulting ways to effectively communicate via is anybody doing that like a guideline for zoom? Like a guideline?
Lyssa Adkins
I had that thought, like five years ago, okay. And my husband and I were having a lovely evening, talking to each other. There was some wine and bother, there's a drink and wine song on your latest. You know, and
Christian Lane
check out the juice.
Lyssa Adkins
It was really good. Oh, my God. Oh, my God. Oh, my God. Oh, my God, John, we're gonna need connection school.
Garrett Dutton
Connection school
Christian Lane
Connection school?
Lyssa Adkins
Because I had no clue then this was several years ago about COVID. Right. But that has accelerated. But also we have an entire generation of millennials who know how to use technology, but actually don't know how to connect.
Garrett Dutton
Right? Oh, yeah.
Lyssa Adkins
What I see is them staying on the surface with one another quite often through their technology. And if so, yeah, I've been thinking about it. I'm not sure that it's my job to do. So maybe was hearing this it goes like yeah, connections school" Yeah, professional coaches have been doing it for a couple decades now. Right. So I mean, it's not like we don't know how to do it. We do. .
Christian Lane
Well, friends, this has been a lot of fun. Thank you. Lyssa. It's so awesome. To get this time with you. And G, always good to see you. I'm so happy for you as well, that you you got to the the recording of your the audiobook, which I can imagine how hard that is. And congrats on getting that done. And now you're working on the bonus materials. And they were all excited about downloading the whole thing at some point. I guess that'll be available on Amazon here after they do their processing.
Lyssa Adkins
They will. So in a few months, the Coaching Agile Teams will be available. Yeah. It's been fun. It's been a really big learning curve. And it's been a lot of fun to have something to focus on.
Christian Lane
Very good. And G, you got the juice out. You got your band, G Love and the juice. Yes. Hitting a lot of regional spots...
Garrett Dutton
A lot of stages that consist of a grass lawn. Yeah, but yeah, it's like we said, it's all it's all about fluidity right now and just, you know, just making it happen.
Christian Lane
So any chance you're working on a social distance to where we hit drive ins and, you know, big spreads all over the country and just tour old school like you did when you were younger?
Garrett Dutton
Um, we have we're going to be running the RV and going to do a couple shows like that. As far down south from Cape Cod as Roanoke, Virginia, actually, so we'll be done.
Christian Lane
That's not that's not Texas!
Lyssa Adkins
Because when I listen to your music, man, I'm boppin. I like it
Garrett Dutton
Well, how far away is Roanoke from Richmond?
Lyssa Adkins
Like three hours?
Garrett Dutton
Oh, okay, well, that's not bad. I will reach out with the information that would be awesome to see you from six feet.
Lyssa Adkins
That's right.
Garrett Dutton
And then if you see me go like this on stage if my mind starts to wander.
Lyssa Adkins
Awesome.
Christian Lane
Awesome. Thank you all so much. This has been a lot of fun and I'm really grateful. to you for all the work that you do in leadership and in music and thank you so much.
Garrett Dutton
Thank you, Lisa.
Katie Thomas
Yeah, thank you. Thank you both. Thanks, Christian and Garrett for creating this. Victor Vargas is our art director and engineer. And I'm Katie Thomas. I produce the Digital Transformation(ists) Podcast for Praecipio Consulting. Praecipio Consulting is a full service digital transformation consulting firm, helping businesses large and small, build and scale for what's next with the Atlassian product suite and best in class frameworks. More about Praecipio Consulting at praecipio.com/podcasts.
---
BONUS EPISODE TRANSCRIPT
KEYWORDS
width, breathe, stillness, notice, dragon tail, taller, center, sovereignty, gravity, imagine, yoga practice, verticality, support, hand, height, breath, grow, edge, encountering
Lyssa Adkins
You guys want to do it?
Garrett Dutton
Yeah!
Christian Lane
Sure, yes.
Lyssa Adkins
All right. All right. So just get yourself comfortable, where you can feel everyone out there who's listening, I'm counting on you to do it too! Just get yourself comfortable, where you can feel your body, in your chair, or wherever you're sitting. And we're gonna center ourselves in three directions. We're gonna set our height, our width, and our depth. So first, just pay attention to the fact that your tailbone is encountering some surface that's holding you. And gravity's got you. There is nothing wrong, there's nothing to do right now. You can count on gravity, it's got you. And now sort of trace your backbone up all the way up to the top of your head and allow yourself to grow a little bit taller. Notice the aspiration we have as humans are looking up and for growing taller. This is your verticality. This is your link. This is the place of dignity and self sovereignty. Now, let's focus on width for a moment. We don't often focus on width. So let me give you a couple pointers. Notice the edges of each of your shoulders, maybe the edge of the shirt you're wearing on each side of your body, there is the width of your hips and take up as much width as you are willing to take up. This is your ability to both hold yourself and connect with others to belong in community together. Just breathe into your full width. Now, now we're going to center in depth. So you might put one hand on your belly and one hand on your back. So this is this is the volume, the volume of your body that we're centering and focusing on right now. And if you pay attention to the hand on your back, and you can imagine behind you are all the generations that came before you, all your teachers, all your supporters, you can imagine a gigantic dinosaur dragon tail behind you supporting you everything that's come before, it has you be here right now. And now your hand on your belly or on your front. Beyond this hand and out in front of us everything that's coming. Who knows what that is. And in the middle between these two things, you are here you are sufficient. You are enough you are enough for today you are enough for what's coming. And more than enough will come to support you. So let's take a breath into each of these dimensions. Let's stay where you are, breathe into your depth, your sufficiency. Breathe into your width, your belonging and breathe into your height. Your sovereignty. And now from this place, locate your intention for the rest of this podcast. take just a few more breaths here. And when you're ready, you can open your eyes and when you do just notice the company you keep. So what's here now? I'm noticing a sort of togetherness that doesn't even need words anymore. What are you noticing?
Garrett Dutton
A lot more focus, calm and intention And attention.
Lyssa Adkins
Yeah. How about for you, Christian?
Christian Lane
Stillness. This, uh, yeah. Reminds me very much of why I practice yoga.
Lyssa Adkins
Yeah.
Christian Lane
And for me, my common mantra is just peace and stillness as I'm working through my yoga practice or my meditation. Now, I love that.
Lyssa Adkins
Yeah. So just imagine you're in like a normal, everyday conversation where people's minds are everywhere, who knows where, right, and you're trying to solve a problem together?
Christian Lane
Right,
Lyssa Adkins
It's just a practical thing to come into current time together.