It took a village to create this natural space for children to explore.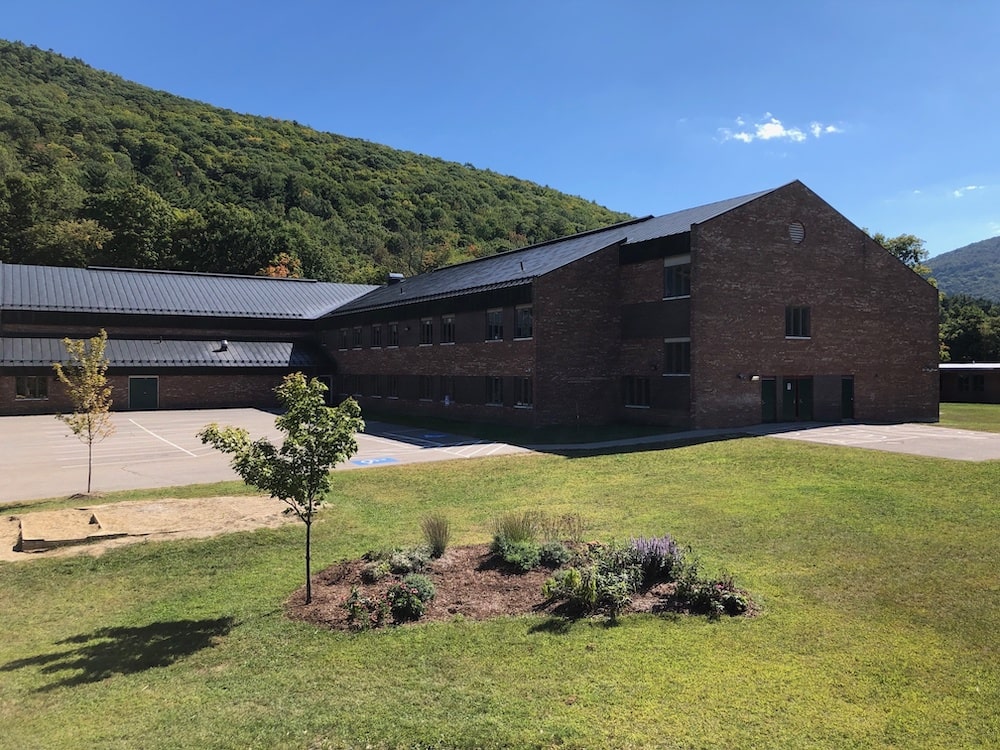 Parents discussed the joy of the Bristol Elementary School's (BES) Forest Fridays and how our kids thrived outdoors (the year before one student formed a petition, gathered signatures, and lobbied the administration for more outdoor recess time). Parents and school administration began meeting to remove hurdles to students being outdoors. The focus of the effort became:
Outdoor classroom space to facilitate classroom based learning outdoors
Natural playscape to encourage engaging with and observing the natural world
Water management during the spring thaw and freeze cycles
During a training session, Four Winds, a community-based natural science education organization, announced a mini-grant program to improve area schools. We felt a pollinator garden was the most achievable project to increase the diversity of the playground landscape without adding much maintenance overhead. Four Winds agreed and BES was awarded the grant.
Four Winds Nature Institute
is a non-profit organization advancing the

understanding,

appreciation, and

protection

of the environment through community-based natural science education and research.
While the beloved playground boasts a vast flat area with many play structures there is not much natural diversity. Our goal has been to rewild the playground and celebrate seasonality with an ever-changing display of flowers and foliage made of native plants. This project would establish a naturalized island that will promote native plants and pollinators, as well as cultivate creative play. The students can watch the garden evolve, watch the insects, birds, and other life that thrives there, and to be a part of it themselves.
I would like to thank our vendors, who were easy to work with, generous with their time, gave us favorable pricing, and donations. All of our plants came from Full Circle Gardens. Sarah helped build our plant list, added in several plants as donations, and delivered them for free. Great communication and coordination made working through the pandemic a non-issue. Our mulch and top soil came from Livingston Farm, nearly half of which was donated to this project. Without the generosity of our vendors we could not have built the garden that we had envisioned. Thank you.
I would also like to thank the school administration for their support and commitment to our community. This effort began with principal Kevin Robinson who was an enthusiastic supporter of our parent driven efforts. That was handed off to Thomas Buzzell who is a strong advocate for outdoor play and its many benefits on behavior and development of children. With the community, he is building a collective vision of the future of play at BES. No job too small, Tom has even offered to hand water the fledgling garden. Joel Fitzgerald has also been a strong advocate for this project and playground improvements including a student driven project to build an outdoor classroom. Sheila Gebo was kind and patient while shepherding me through vendor management and financial operations. And of course thank you to Four Winds for funding this project and encouraging us along the way. I would also like to thank the other parents that have given their time and energy at every phase of this project. Finally, a special thank you to the Urban girls for their hard work in installing the garden on a sweltering summer day. Thank you all, and those that were not named. Without your help we would not have completed this project.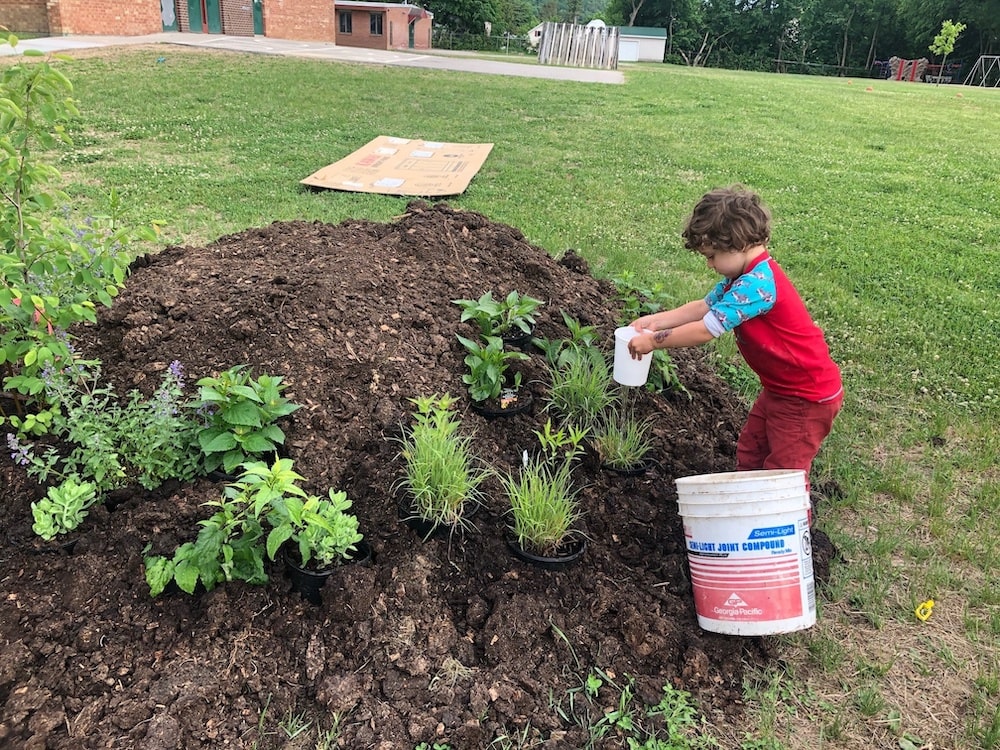 There were a lot of hot dry days between delivery and installation. Sam was a big help in keeping the plants happy.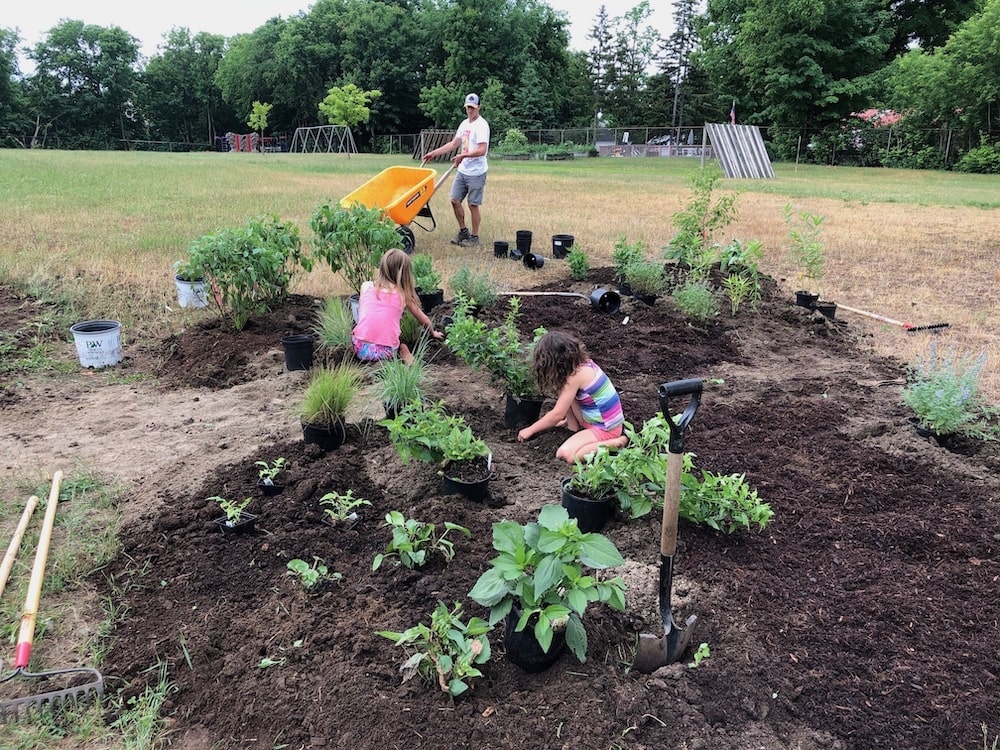 The Urbans came out in force for installation day!