The best teams sync with each other. Think of the intangible magic conjured by the Championship-sweeping Chicago Bulls of the 90's, helmed by Michael Jordan. They ran their offense to perfection, playing to the strengths of each team member and executing each step in perfect rhythm to put points on the board. Any member of those teams will tell you their success came not only from having high-performing people but from working together within an established offense, or process. Because they bought in and trusted the process, each team member knew his responsibility at all times. The team ran time-tested methodologies for getting the win, adjusting as needed after analyzing the other team's strategy. Basketball is all about strategy, process, and teamwork.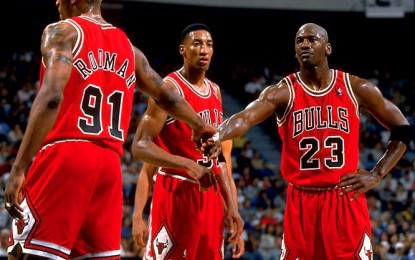 Now think of that team that loses to the Bulls- that loses to everyone. The team that's always scrambling after a broken play, unsure of how to set up their offense or what to do after a missed basket. They spend the entire game – and all their focus and energy – trying to just keep up. These are the teams that don't trust in their process, usually because it hasn't worked in the past or they haven't learned how to work with each other. It's hard for each player to handle his responsibilities because he feels like he has to win the game by himself instead of together with his teammates. It's not a good way to win games, and it's certainly not a good way to structure your IT team.
As Atlassian Platinum Enterprise partners and experts in all things process, we've got your playbook for all-star incident management:
Top 3 Tips for Championship ITSM
1. Track your failures for greater success.
Basketball teams use stats to identify strengths and root out weaknesses. Tracking areas for improvement is key. When agents solve issues in silos they can't tell when an issue reoccurs or causes other issues, indicating a root cause that should be investigated. Ability to link issues is paramount to give your problem-solvers visibility into what keeps going wrong and, ultimately, what should be changed to keep it from happening again.
2. Success loves preparation.
The 90's Bulls probably lost count of how many times they ran the same plays during practice. The better we prepare, the more successful we are. In the IT world, reporting, documentation, analytics, and other functionalities of our ITSM tool of choice make it easier to prepare well. When we're able to forecast issues based on prior knowledge, we're prepared for what's ahead. Data like a team's sprint velocity or average resource allocation per type of project inform planning for all foreseeable project outcomes.
3. Establish repeatable processes.
Michael Jordan is one of the most successful athletes in history because he was the first one in the gym and the last one out. He was always running drills and perfecting his shot, establishing repeatable processes that became muscle memory. Applying this concept to your organization allows your team to handle day to day operations with relative ease - each agent knows what to do, and they trust in the established process. This is a key to effective incident management and it allows you to focus on improving and advancing solutions rather than fighting fires.
Seen It, Solved It: Major U.S. Insurance Provider
Ready to see these plays in action? Here's how these 3 tips helped our client do better work, faster.
THE PROBLEM
Issues are like potato chips: you never have just one. In a business, any single issue that arises is usually experienced by multiple end-users and often starts a domino effect that causes more related issues. Without the ability to see across all these related issues, each agent responding to an individual issue only sees just that, failing to see the forest for the trees and moving on with an issue fix that doesn't address the root cause.
A major U.S. insurance provider came to us with concerns about their incident management. They already knew that their processes were poorly designed and not well adhered to, but they needed help figuring out how to improve them. In particular, incidents were not well documented or properly managed, putting them at risk for violating regulatory compliances. The client's struggles included:
ITSM Processes with No Buy-In (Too complex, too outdated, or too redundant)

Lack of Integration Across Tools (Lots of time wasted in context switching, Inability to analyze across platforms)

No SLAs or Metrics to Gauge Effectiveness
In short: They were focusing all their time and resources trying to just keep up, but could never get ahead in the game.
THE GAME CHANGER
Enter Coach Praecipio Consulting and Jira Service Desk to deliver a slam dunk incident management solution.
New Process Playbook
Because our client had different tools for managing incidents, their lack of visibility across platforms led to slow speed to market with fixes. Jira Service Desk not only solves this issue, but also supports best practices for incident management. By standardizing automated workflows and establishing lean processes, our client is no longer burdened by redundancies and can gather meaningful metrics across incidents.
Pass to other Players, er... Tools
In order to deflect the amount of incoming tickets, Jira Service Desk integrates with Confluence to provide a self-serve knowledge base. By leveraging this integration, our client gets back time and resources, no longer tied up on tickets to which an answer already exists. Leveraging machine-learning, the Confluence knowledge base identifies frequently searched topics and strengthens its query language to provide the best answers to questions around incidents.
Set the Shot Clock
As an insurance provider, our client needed to ensure that they stayed within regulatory compliance with vendors and customers alike. Configuring SLAs in Jira Service Desk allows for the client to start the timer the minute a ticket is assigned, tracking time to resolution and producing reports to identify SLAs in danger of being breached. By doing this, the client gains visibility into incident management and can use metrics against goals for continuous improvement.
Be Like Mike
Like the Bulls' 1-2 punch of Michael Jordan and Scottie Pippen, the tandem of Jira Service Desk and experience-driven process expertise gives our clients a heightened ability to execute ITSM best practices and keep their teams in a cycle of continual improvement. Maximizing your processes makes your day-to-day work simpler, allows you to focus on higher level objectives for better business, and helps you get numbers on the board (with dollar signs in front!).
Practice makes perfect- it also makes money. Michael Jordan and his teammates knew it, and the best IT teams in the world know it. Take your team's performance to championship levels with the right processes and the right tools- and, if you need help, think of Praecipio Consulting as your coach with a lot of championship experience.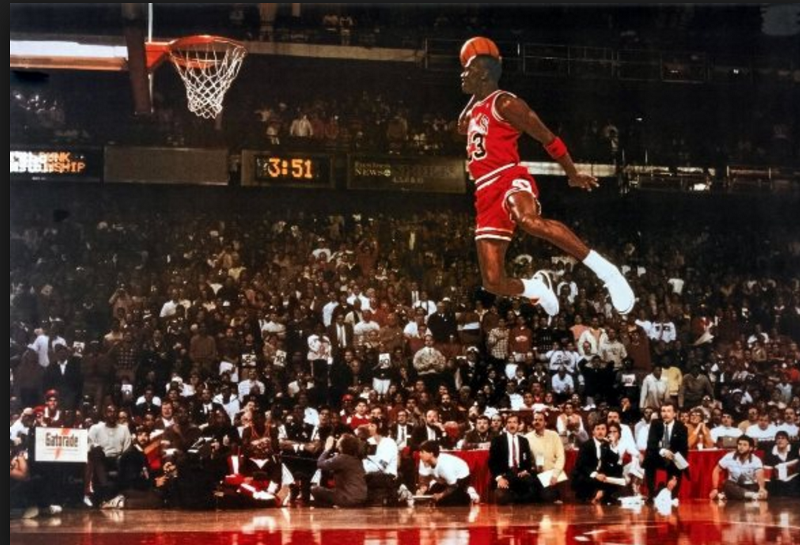 About Sam Besozzi
Sam is a Consultant at Praecipio Consulting where he delivers expert solutions to our top clients. He has an extensive background in process improvement and design and draws heavily from Six Sigma, Lean, and other efficiency-focused models. As a new Austin, TX transplant (originally from Ohio), Sam enjoys exploring his new hometown, hiking, and searching for the perfect taco.