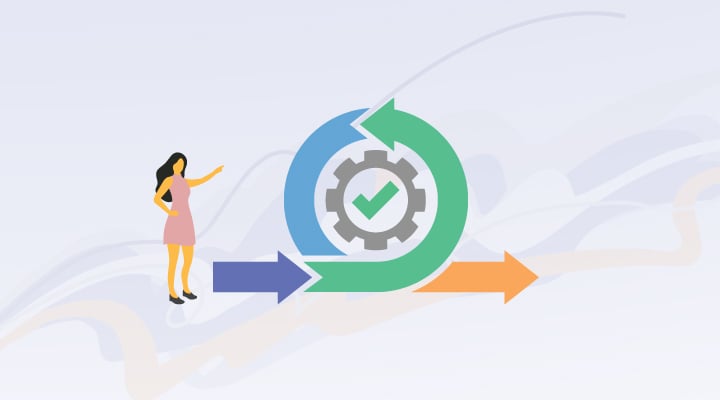 It's no secret that here at Praecipio Consulting, we love Atlassian, we love Agile, and we especially love using Atlassian tools to Agile ends. The Atlassian suite (Jira, in particular) has been built to reinforce a lot of the concepts that are core to functioning in an Agile way, which is one of the many reasons that 83% of the Fortune 500 use it. So, setting up Jira is often one of the first steps companies take when they want to adopt the Agile framework.
However (and this is a big one!), Jira, or any other tool, should absolutely not be the first step in your Agile transformation.
Here's why:
Tools Won't Change Mindsets
If you've ever happened upon the Agile Manifesto, then you might guess where I'm going here. The very first line of the Agile Manifesto reads:
"Individuals and Interactions OVER Processes and Tools"
Agile is not something that you "do" to an organization by giving your developers Jira and having daily status updates that you call stand-ups. Rather, an Agile transformation is the process of rethinking how you deliver value to your customers from the ground up. It might sound like a big undertaking, and that's because it is! There's a good reason that "transformation" is the word we use to describe this process (I could insert a cheesy metaphor about butterflies, chrysalis, etc., but I think you get the idea). Now, while part of successfully running an organization means identifying tools that help your employees do their jobs well, the function of your process and tools is to support the individuals and interactions.
Sure, we can use Jira to enforce some good Agile practices, but if teams don't know what the practices are or care why they're doing it, you won't get the same value out of them. The tools should be enforcing values that have been established, keeping teams from veering too off-path, but they are simply not an effective way of establishing values in the first place.
Jira's not broken, you're just not Agile
While Jira can be customized to do almost anything you want, there are some structures in place that enforce Agile best practices. There are small things that work perfectly if your teams are well-aligned to best practices, but are huge headaches if you've got bad practices.
The most common example of this that I see is the struggle to manage sub-tasks in Sprints. Many teams use Sub-tasks to break down stories and bugs into smaller pieces of work. However, Jira will not allow you to close a Sprint if you've got stories with open sub-tasks. From a process perspective, this makes sense - your story isn't done until all of the work is done, which means you don't get credit for a story until it, and all of the work beneath it, are Done. Teams fight against this, wanting partial credit for the story that's not been completed. Ultimately, the problem here is not Jira - Jira is enforcing a good practice. The problem is the underlying process - maybe the team hasn't had the discussions about the Definition of Done, or they are getting pressure from above to complete a certain number of story points in a Sprint, or QA is not part of the team, so they're hitting bottlenecks along the way, etc.
Examples like this come up often. Jira will enforce some fundamentals, and your failure to meet those minimum lines can make it look like the tool doesn't work for you. We can see another example in this hotly-debated blog titled Jira is an antipattern. This article posits that the use of Jira is a good sign that an organization's off-track, and while we explicitly disagree with the thesis, it highlights effectively why Jira cannot be the driver. Trying to use a tool to drive your Agile transformation can easily make it look like the tool is the problem, obscuring the underlying changes that need to be made.
Ultimately, Jira is a great tool for supporting those Individuals and Interactions the Agile Manifesto highlights, but it is essential to remember that's just what it is: support. Trying to use Jira to drive your Agile transformations sets your teams up for failure if you're applying those rules and structures before even explaining what their purpose.
When we say we love Agile, we mean it. If you'd like some guidance in your journey to Agile transformation and how to properly set your teams up for success with Jira, get in touch with the Praecipio Consulting team.