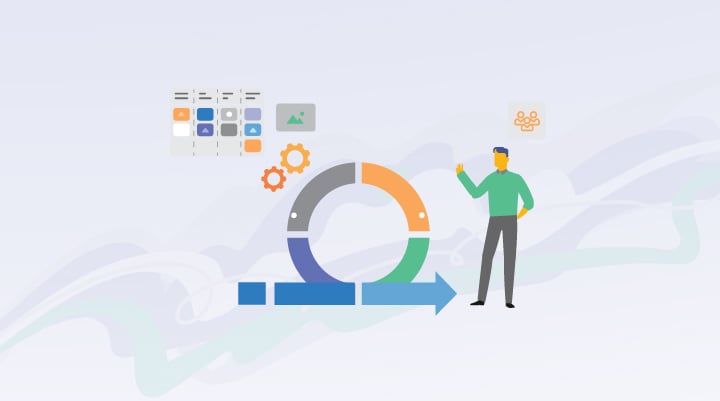 Project managers have a wide range of responsibilities when working on a project: they are in charge of planning the project, creating a schedule and timeline, executing each phase, managing budgets, serving as the liaison among all stakeholders, and also troubleshooting and maintenance in addition to other activities. As such, a Project Manager(PM) must be very organized and detail-oriented. A PM also needs to have great people skills because, at the end of the day, this person is responsible for leading the team and communicating with all involved parties.
The Project Management Institute describes the role of a project manager as someone who acts as an agent of change. Someone who "makes project goals their own and uses their skills and expertise to inspire a sense of shared purpose within the project team."
Project managers serve as leaders. Aside from ensuring the project is delivered on time and within the agreed-upon budget, they also encourage their teams and inspire their clients. They need to solve problems as they arise with strong critical-thinking capabilities while also possessing strong communication skills to ensure everyone remains informed, motivated, and onboard.
A good PM delivers a final product on time, on budget while meeting or exceeding client expectations. Tracing projects back to business goals is becoming increasingly necessary for project managers.
All brains on deck
The Agile framework focuses on self-organization and team empowerment rather than defining specific roles, which is why there is no need for a traditional command and control project manager; the project manager role is pretty much covered between all the existing roles there are.
Anyone who's ever taken an Agile class or training has heard of the defined roles of scrum master, product owner, and development team in the scrum framework, which makes no mention of the project manager role. I have taken five Agile classes from different places and never once have heard the word project manager. So, where does this skill set belong? Is there really no use for a project manager in an Agile setting? Is there nothing a project manager can do to add value to an Agile project?
An Agile organization can–and does–function without a project manager. However, there is huge potential for a PM skill set to add value to an organization, specifically on large projects. I have worked in QA Testing across various complex projects for the past five years, and it is clear to me that a PM can greatly impact both the journey and outcome of the project in regards to budget and risk management, as well as coordination between multiple scrum teams.
A project manager can add value by managing key aspects of every project, overseeing budgets, risks, etc., especially on large scale projects for enterprise organizations. Having a project manager also frees up the scrum master to focus solely on his or her core functions.
Project Manager vs Agile management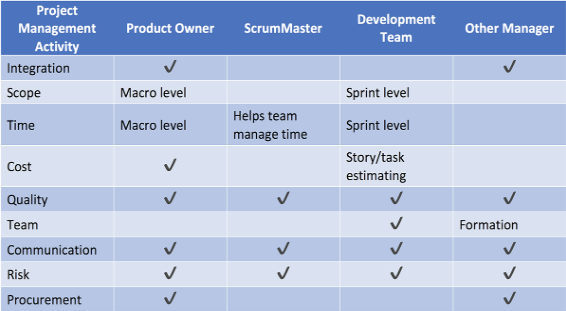 If you are looking to scale Agile principles within your organization, our team at Praecipio Consulting has you covered. Feel free to reach out to us with any questions!