Welcome to Trello 101! In this post, we'll be talking about the basic functionality Trello has to offer that can get you up and running quickly and start managing work for you and your team. We will explore the basic features of Trello and define some of the terminology used. To help illustrate some of these points I've created a template board you can copy over to get started and use to follow along with.
What is Trello?
Trello is an online application used for managing work. It allows for quick and easy team collaboration and empowers you with various methods of customization to tailor your workflow to meet any requirements. Think of it as a glorified digital white board with sticky notes you can use to record and track progress of different tasks! Either with a team or by yourself, Trello offers a way to turn your task list into a visual representation that you can interact with. The level of use ranges from simple beginners to complex power users, with automation and integrations built in. So without further ado, let's take a look at what makes up a board.
Boards
The first thing we need to do is establish what a board is. The board is essentially the personalized site that all of your information lives on: it's where all the organization happens, where you'll setup your workflow, create task items, invite team members for collaboration etc. Boards can be project or team specific, you can create a board for anything, you could even run a D&D campaign off of it. The sky's the limit.
Within the board on the right-hand of the screen lives your board menu. This is where you can manage your team members on the board in terms of their permissions, filter you view through the card search, utilize power-ups or setup any automations.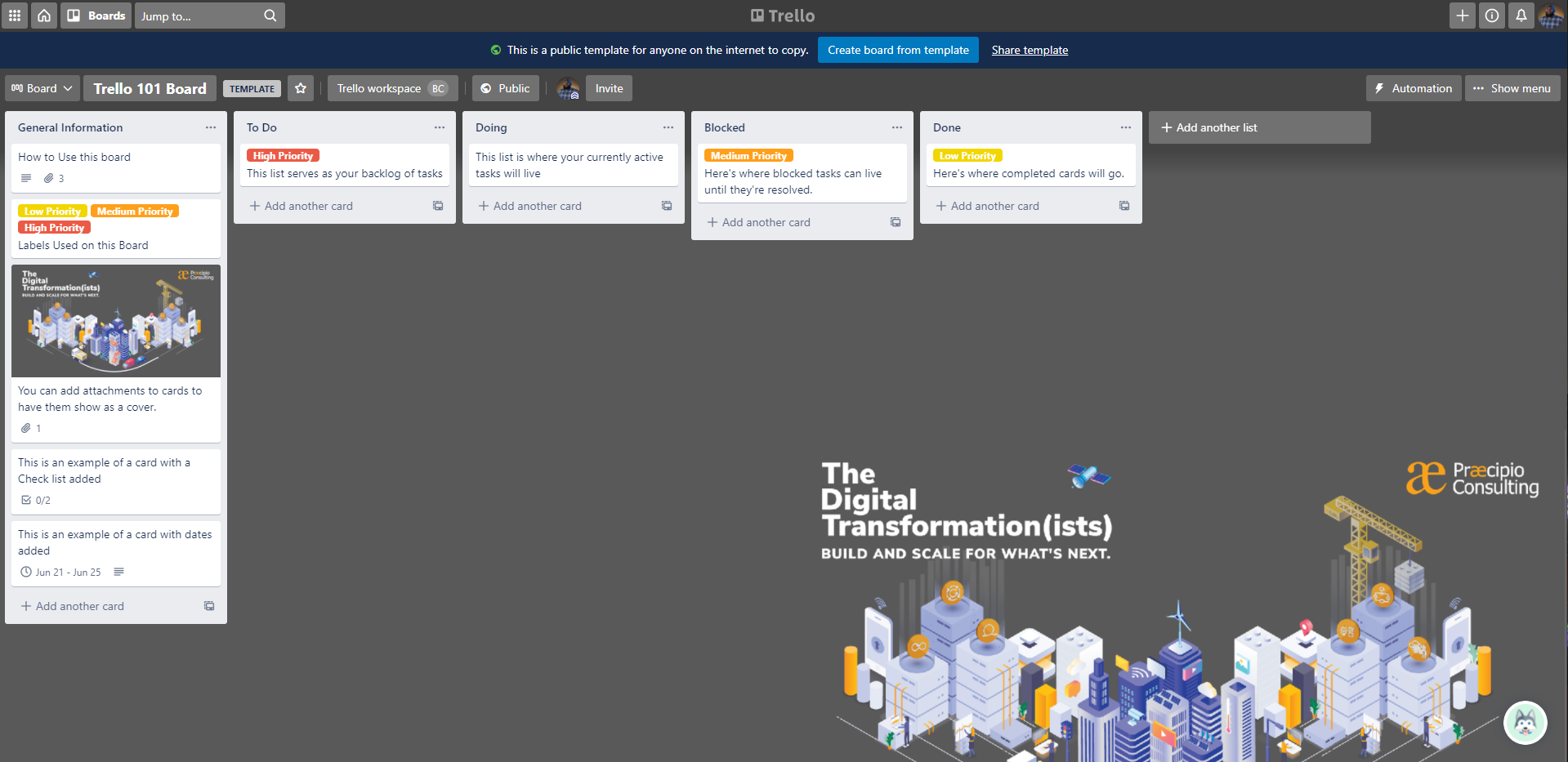 Lists
Lists are essentially going to represent your workflow. In the example template, the vertical columns are your lists and represent the various stages that your work progresses through. This is the most typical use, but lists can also be used for establishing context on the board. The 'General Information' list houses the instructions for how the board can be used.

Cards
Within the lists we have cards. Cards are the items of work that are to be performed or tracked through the workflow. Whenever you have a new task to track, you can create a card for it with a header and a description, and drag and drop it through the various lists as work progresses. In the template board I've created a few example cards to show the various functionality.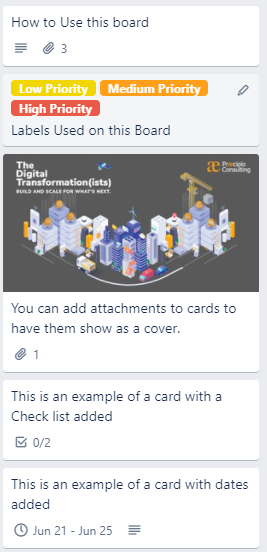 Labels
Labels are a way to group tasks together. In the example of a software development project, you could have labels to represent the different elements like UI/UX, Localization, Codebase etc. In a team management setting you can have different labels for the different groups, you could also use labels to identify priority. They're customizable enough to serve whatever purpose you have for them. In the example board we are using them to identify priority of tasks. You can apply a label to a card by selecting the card and clicking on the 'labels' option in the right side menu.

Adding Team members
Once your board is complete and you're ready to start working, you can invite team members to join your board by clicking on the 'invite' button in the top-middle of the board and adding their email address, or by creating an invite link to allow anyone with the link to join.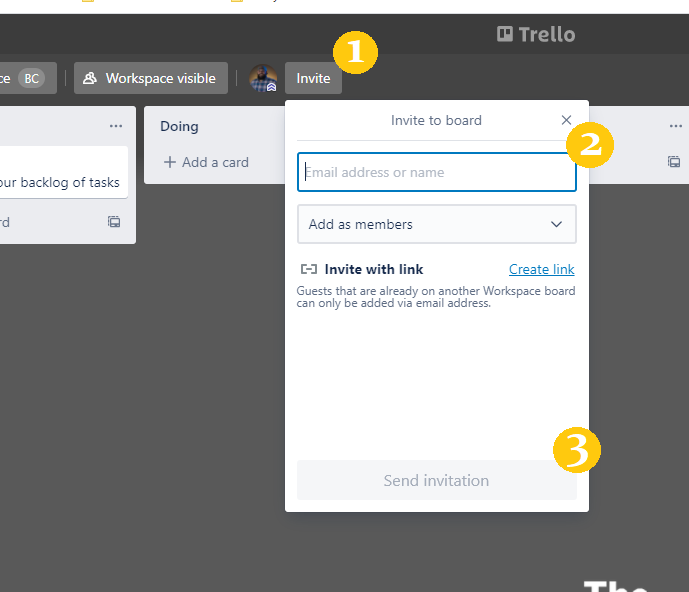 And that's it! You're ready to rock and roll. I encourage you to use the basic template to get started with to get a feel for how the site works. Once you're comfortable enough with it you can start to branch out into using power ups and automations.
If you have any question on Trello, or any other Atlassian product, reach out and one of our experts will gladly help!