For Immediate Release
Austin, TX
09/13/2017
Atlassian announced today that Praecipio Consulting has won Atlassian Partner of the Year 2017, Cloud for their outstanding contribution and achievements during Atlassian's fiscal year 2017.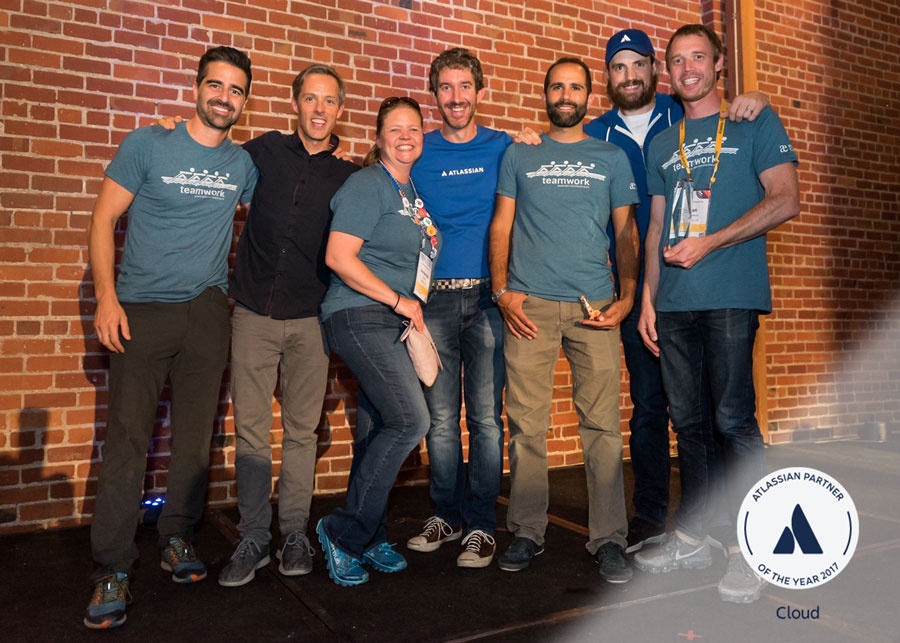 "It's an honor to be awarded Partner of the Year 2017 in the Cloud category," Praecipio Consulting Founding Partner Christian Lane said. "The position of Platinum Solution Partner for Atlassian is a critical aspect of our business, and we are thrilled to have received the Partner of the Year award three years in a row. We are very grateful for this level of recognition as it reflects our commitment to helping our customers reach new heights with world class consulting, practices, and technologies."
Praecipio Consulting was one of 12 recipients honored as Solution Partner of the Year during the Atlassian Partner Awards ceremony, an annual event to celebrate Atlassian partners worldwide for their exceptional efforts in developing new business, thought leadership, and products and services that complement Atlassian.
"Atlassian is pleased to recognize this year's global and regional Partner Award winners for the exemplary work they do to serve our customers," said Martin Musierowicz, Head of Global Channels at Atlassian. "Our partners are fundamental to Atlassian's success, and we're excited to continue our work with Praecipio Consulting in the coming year."
Praecipio Consulting helps businesses enable DevOps transformations to release better software, faster. Specializing in IT processes, best practices, and ITIL, SAFe, and ALM frameworks, Praecipio Consulting has achieved a stellar year-to-date NPS score of 75 from its clients including the world's top retailer, media company, automotive retailer, and the largest healthcare services company and electronics manufacturer. As an Atlassian Platinum Solution Partner, Praecipio Consulting leverages the Atlassian suite to offer product licensing, training, managed services and managed hosting, and custom development.
For more information, Praecipio Atlassian Partner visit praecipio.com.