Praecipio Consulting's Atlassian Summit 2014 adventure was better than we ever imagined!
Our team journeyed to San Jose from Portland, Austin, Houston and Indianapolis along with 924 other companies from around the world to take part in this year's biggest Atlassian event. Over the course of four days (including a day of pre-conference training), the Praecipio Consulting group of seven provided training, presented "Stash- Taking Expedia to New Heights," won some awards, and introduced countless Atlassians and users to our JIRA Train.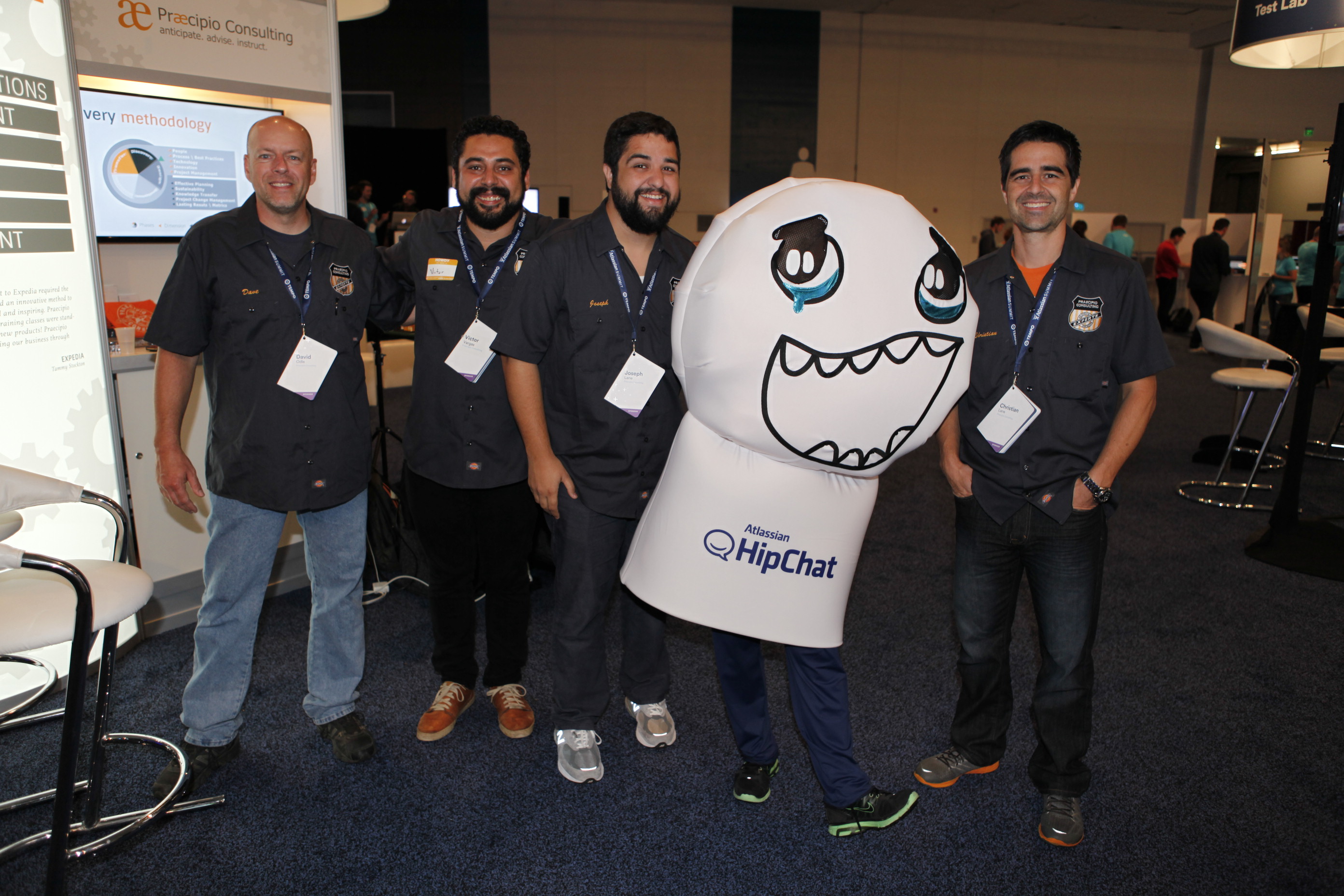 Hey, it's Yey- our favorite HipChat mascot!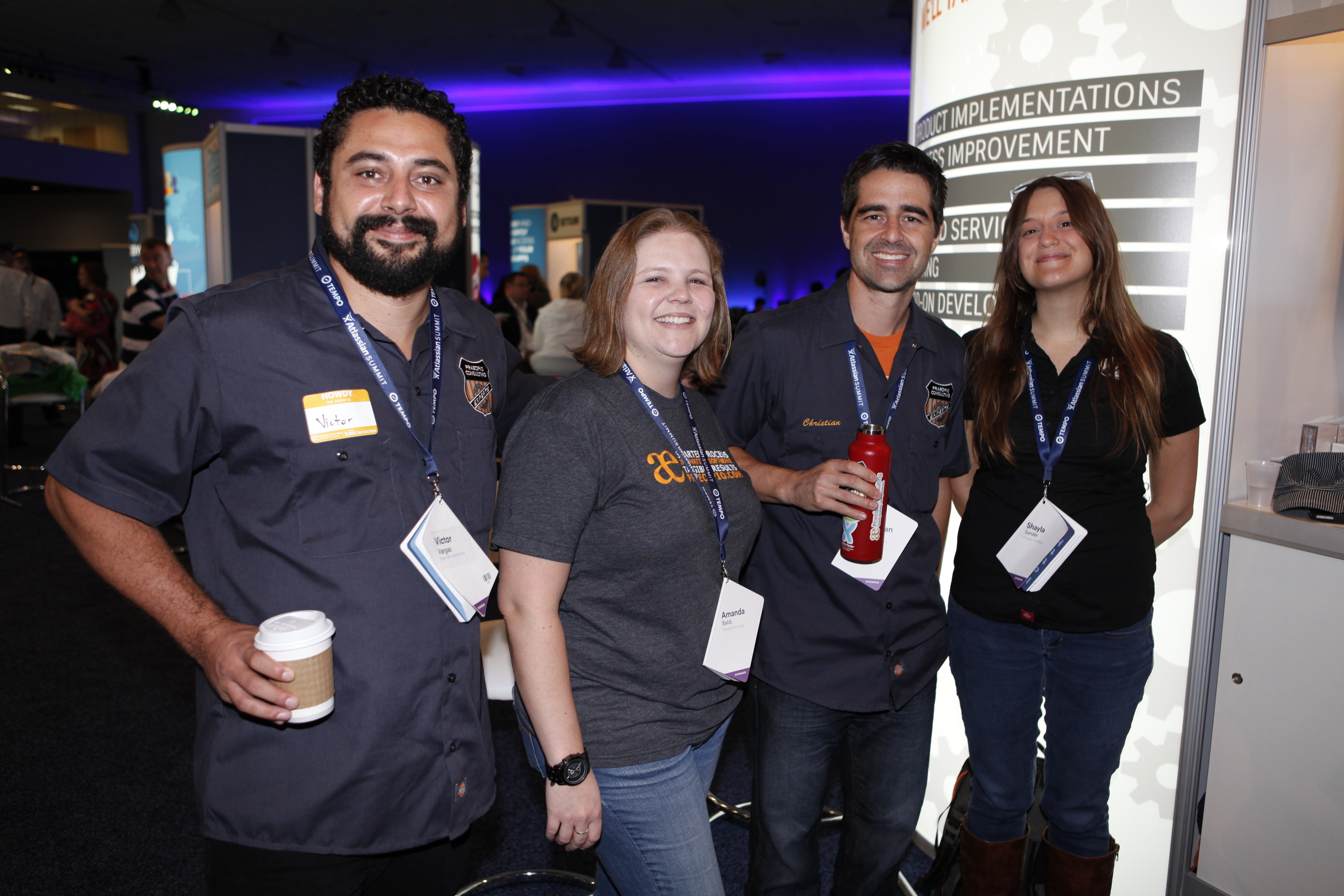 That's one sharp looking group


HOP ON THE JIRA TRAIN
After last year's JIRA Beer Rig (Remember Beer Me, JIRA ?), we knew we had to come up with something awesome for our booth. Trying to top free beer is no easy task, but our team developed a JIRA plug-in that gave us this year's booth feature...
Partner Christopher Pepe, the brains behind Beer Me, JIRA and the JIRA Toaster , worked with Senior Solutions Architect Bryan Robison to build a plug-in that would allow JIRA users to move the tiny train along the tracks with JIRA's workflow and post functions via REST API calls, indicated by different stops on the track: JIRA Town, Stashville and Bamboo Bay. Symbolizing our delivery model, the JIRA Train represents the core mission and commitment that Praecipio Consulting brings to our clients: taking people where they want to go with Atlassian.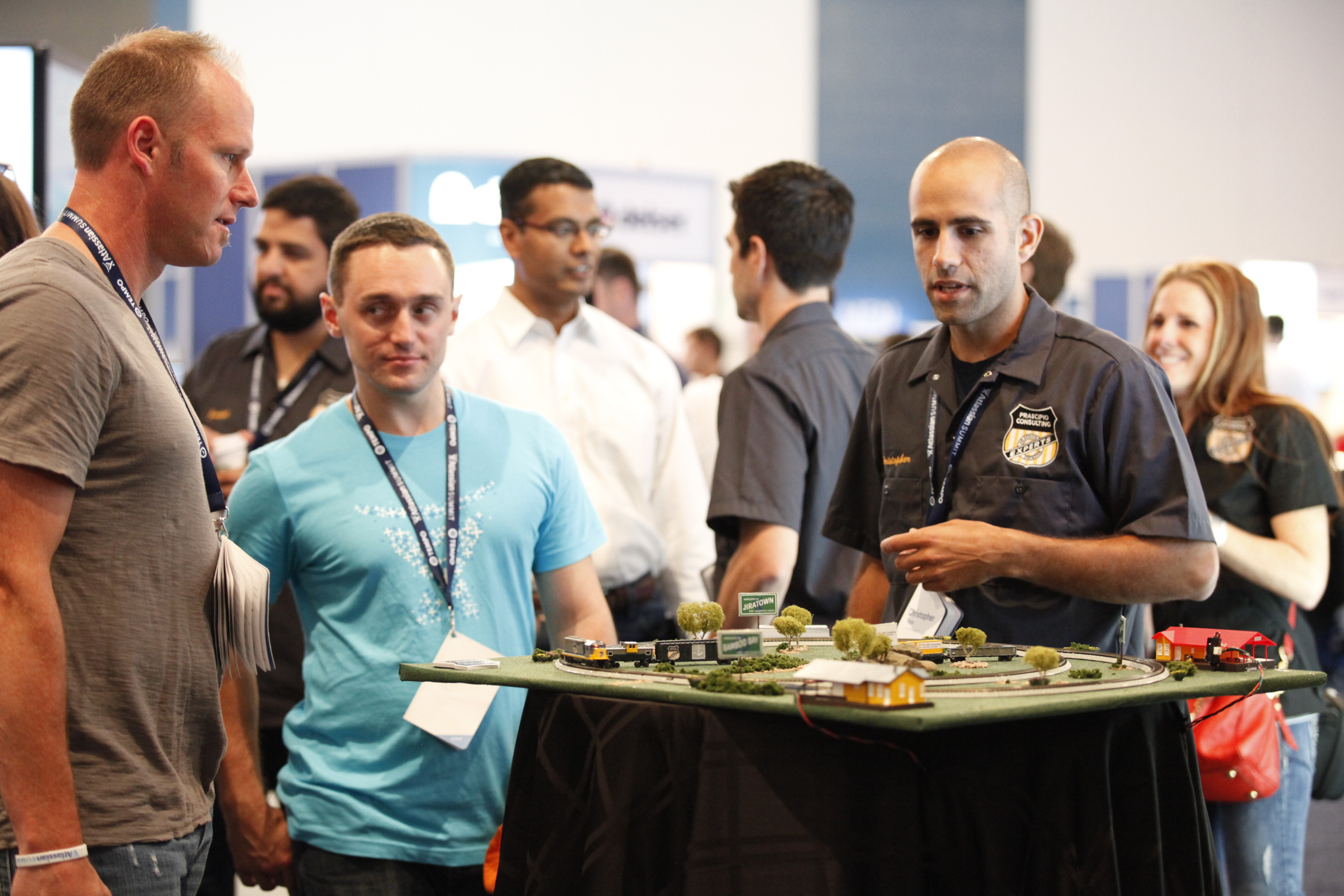 Christopher Pepe explains how we made JIRA run a train
"People love the JIRA Train! It's been a huge hit and everyone has fun moving the train through the workflow" observed Praecipio Consulting graphic designer, Victor Vargas, who decked the miniature locomotive out with our signature branding and colors. (Just check it out close-up!)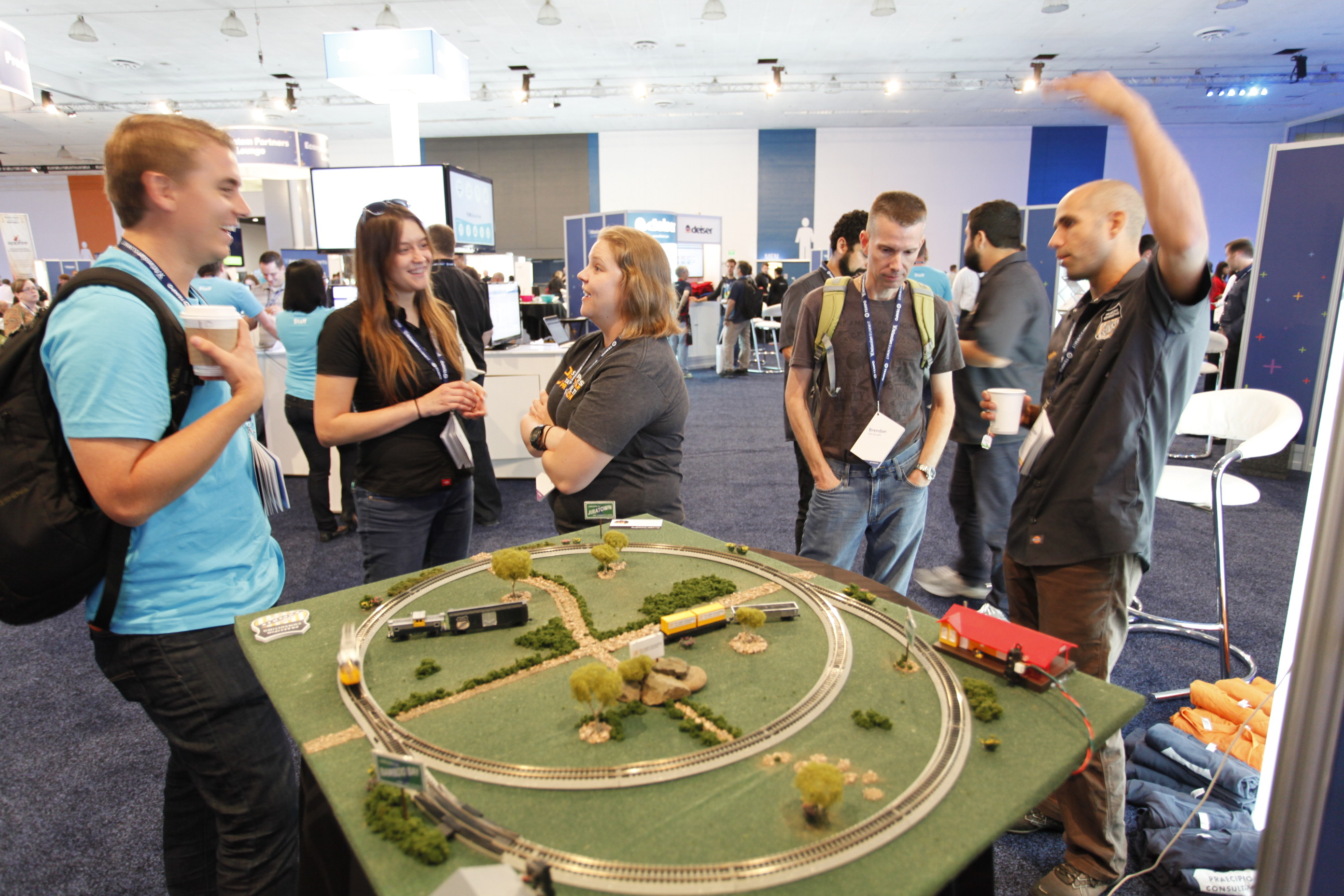 Everyone wants to know about our JIRA Train!


FROM TRAINS TO TRAINING
One of our favorite things about being Atlassian Experts is training people how to best use and master the innovative products. Having the opportunity to provide training at the Atlassian Summit? You know we jumped at the chance. Our team lead a total of 4 training sessions, including Getting Started with Confluence and JIRA/ Confluence Integration, and assisted on many others, helping rooms full of excited Atlassian users gain the tools they need to own their instances.
Among our trainers were Solutions Architect and Scrummaster, Amanda Babb, and Partner, Christopher "Porkcheeks" Pepe, whose Praecipio Consulting webinars always guarantee a packed virtual classroom and lots of great information.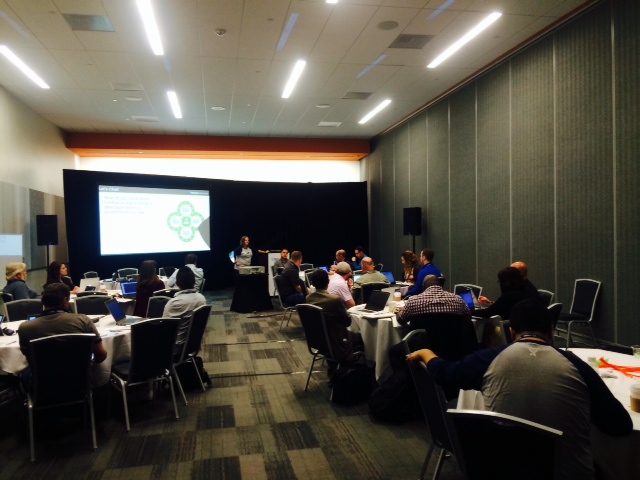 Amanda Babb teaches Confluence users to stop, collaborate and listen
TAKING THE STAGE
On the final day of Summit, Partner Christopher Pepe co-presented with Expedia to share how Praecipio Consulting got the industry giant onto Stash. "Stash- Taking Expedia to New Heights" was full of valuable advice for anyone looking to move from Perforce to Git. Pepe and co-presenter, David Williams of Expedia, gave the audience an insider's look at the process and key takeaways, including things to have improved in hindsight.
Just as Expedia's enthusiasm couldn't be contained when we introduced them to Stash, the Summit audience was equally inspired by the presentation.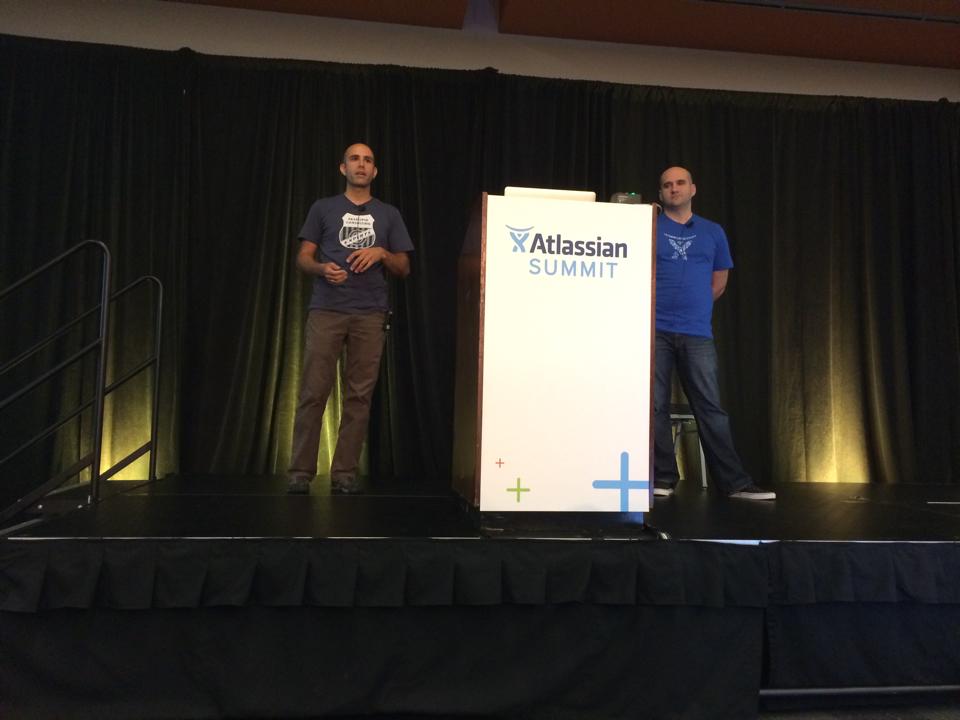 Christopher Pepe's advice for migration to Stash? "Just do it."


ALL WE DO IS WIN
By Thursday evening, the excitement from the past days had reached a fever pitch as Atlassians and Experts congregated for the final event: The Summit Ecosystems Partner Awards. After being named Fastest Growing Partner by Tempo earlier in the week, we ended our time at Summit being announced as big winners in Atlassian's Tour de Confluence Questions competition!
Our own Solutions Architect, Charles Wells, won Most Questions Answered as well as Collateral Climber for his epic efforts in the international contest and was handsomely rewarded with a sweet hat and engraved goblet (as modeled by Christopher Pepe).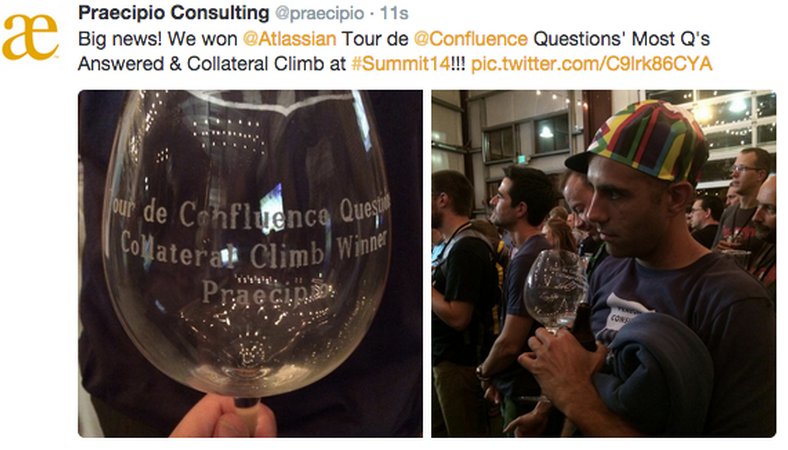 Hats and goblets are so much cooler than trophies.
THE BEST IS YET TO COME
The Opening Keynote presentation from Atlassian founders Scott Farqhuar and Mike Cannon-Brookes inspired us all with the future of the company and its revolutionary offerings. After four days spent enveloped in the Atlassian eco-system, we're more excited and motivated than ever to continue bringing first-class solutions leveraging the latest innovations in the product line! Returning home with heads full of ideas, pockets full of business cards from new friends, and our first ever Expert Awards, we are so happy to be part of the Atlassian family.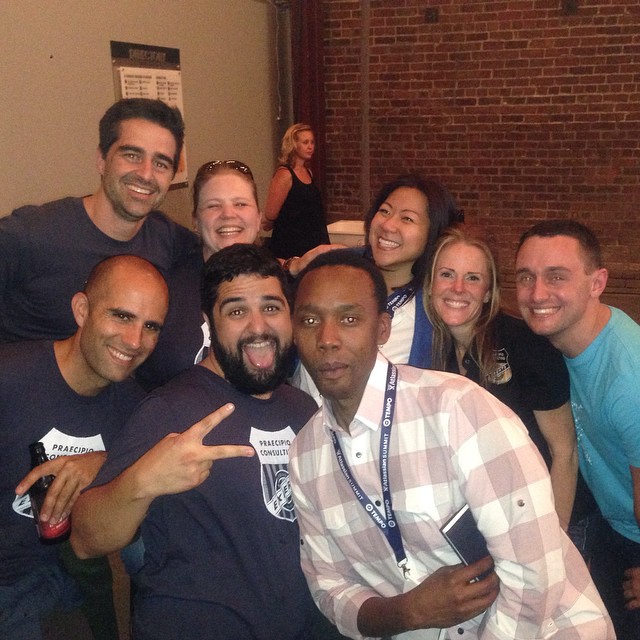 See y'all at Summit 2015!