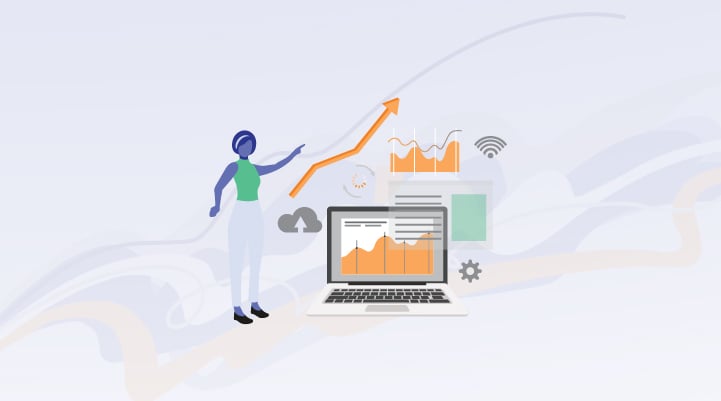 It's a dream we all have: To be the founder or early employee in a company so disruptive that it has a real chance to hit it big. With success comes prestige, security, respect, and of course, lots of money.
How can you set up your small business to become the next big thing?
The key is to learn from others who blazed the path before you and not make the same mistakes they did.
Jim Collins, author of the iconic business book Good to Great, suggests that one of the most important factors in building a great company is to adopt the right technology early in your business lifecycle.
"When used right, technology becomes an accelerator of momentum, not a creator of it."
-Jim Collins
Whether your business is the manufacturing of widgets, service, or software development, technology is what allows you to spin up faster, pivot, and gain a competitive edge through efficiencies. Praecipio Consulting specializes in helping organizations leverage technology through the use of Atlassian's suite of products and leading frameworks like Agile and Scaled Agile, ITSM, DevOps, and Enterprise Service Management. EVERY company is a technology company or is currently undergoing a transformation to operate with those capabilities and mindset.
Michael Corbat, CEO of Citi, agrees. In a recent keynote at Mobile World Congress, he said, "We see ourselves as a technology company with a banking license." Capital One's CIO, Rob Alexander, says they are a "software development company that does financial services." Mary Barra, CEO of General Motors, says she wants the public to "see GM as a technology company rather than an automaker." Uber, Amazon, and other high-profile companies have made similar comments. It's a common theme from organizations that have already had their IPO. Pre-IPO companies should take notice and follow their lead because it's what investors are looking for.
Early investors want to see customer growth, not necessarily profitability. Having a plan to scale using technology can help a company get to a critical mass. For example, Twitter had 321 million users before they turned an annual profit in 2018. That figure would have been impossible to reach without cutting edge technology and processes.
But before you're a big company eyeing a public offering, you have to start somewhere. When a business first starts, you usually have a founder or two with a good idea and the ambition to match. In a few months, when the concept is market-validated, a few motivated employees are hired. The excited team runs hard and fast but without established processes. Good ole' fashioned hustle covers up any existing weaknesses. But eventually, the lack of infrastructure and tools catches up with the founders, and the business will begin to falter. If not acted upon quickly, failure is imminent.
It's at this point in a pre-IPO's lifecycle that technology infusion becomes so critically important. It's smart to set up your small business like it's going to be a big business and plan for success.
We recommend moving toward standardization and being a cloud-first business. Utilizing platforms like Jira and Confluence keeps projects moving forward and with a high degree of predictability and reliability. Tools like these allow you to scale and will never be a choke point in your growth.
It's not just about growth either. It's about sustainability and resilience. Even established companies like General Electric, Kroger, and Fitbit have found cloud computing success. Investors and boards of directors appreciate the risk mitigation in times of crisis and the flexibility that comes with the updated IT strategy.
As a startup-founder myself, understanding the cost-benefit technology can bring you is just the first step. The details lie in implementation and design. It will always be worth the investment to bring in an outside consulting firm to design a workflow to reflect your desired processes. Training your team on how to use this technology as the backbone of your operations means you have a system for accountability and quality. Once in place, you can concentrate on building more, selling more, and not worrying whether or not your IT infrastructure can keep up.
Getting to the IPO means your company has joined a very select group of highly-efficient and promising companies of a generation, and the proper technology tools can help you get there faster.
At Praecipio Consulting, we are total Atlassian enthusiasts, so if you want to know more about how Atlassian products can help your business grow while becoming more resilient, we can answer any questions you may have!