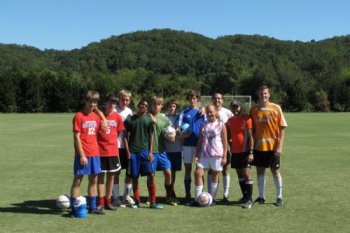 At Praecipio Consulting, we're proud to call ourselves social capitalists. We're a group of socially-minded people who want to help our local and global community while making a profit – proving that businesses can accomplish their business plans and philanthropic goals from under one roof.
As social entrepreneurs, we leverage a unique type of capital in business. Market capitalism is built on such tangibles as land, labor, and financial capital, while social capitalism is built on creative, intellectual, and social capital – and a strong sense of community and involvement in the surrounding community. We strive to be engaged in what's going on around us, using our resources to respond to the needs of our customers, community, and industry. Throughout our time in the IT and business process consulting business, we've been able to spend time helping others.
We believe that as both businesses and individuals, we're responsible for the collective well-being of our communities. The choices we make impact those around us. Creating a better environment to enjoy as a community takes effort from everyone – and together, we can change the way we live for the better.
Praecipio Consulting is improving the community by enabling businesses to reduce their process-generated waste – making our environment more sustainable while reducing our clients' costs.
Again, an important part of social capitalism is staying engaged with the community. A part of that is staying in touch with you. Follow us on Facebook, Twitter, or here on our blog – or drop by our website for more. What we do today affects our tomorrow, so let's work together to ensure a better future.