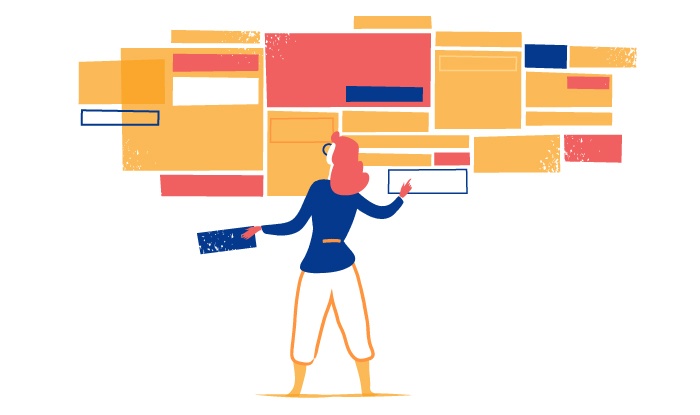 The ability to 'see the big picture' and have a clear understanding of the work teams complete is something our clients ask for often. With a product like Jira Software, anything is possible; however, there are tools within the project management software platform that are built specifically to help users stay in the know and track project statuses.
Out-of-the-box, Jira comes equipped with three powerful task boards that teams and managers can use to manage projects and gain better visibility into the work being done: Scrum board, Kanban board, and Agility board.
Tracking issues on a board will open up views into the work that you're looking for and they are simple to set up.
Step 1: What do you want to see?
Step 2: Board Selection
Step 3: Share and Use
Step 1: What do you want to see?
It's common for organizations have a lot of issues in Jira, but do you need to see all of them, every day? Probably not. The first step in setting up a board is to understand what it is you want to see. Boards can be built to import every issue from every project, or by a JQL filter, which can display a very specific set of results. Using a filter is traditionally more useful and manageable. Either way, it's important to understand the scope of your board to make sure that when you're looking at it, you are only seeing the items that are important to you. You can use one, or a combination of these approaches. Keep in mind that an issue can live in multiple boards, and any updates that are made to an issue will appear on any board where the issue is displayed.
Step 2: Board selection
Jira offers three boards that you can choose from (assuming that you are on Jira Software): Agility, Kanban, and Scrum. Even though they seem very methodology-specific, choose the board that works best for you and/or your team - and it's not just for software or development teams.
Kanban Board
Kanban is all about continuous flow. With this in mind, there are a lot of different uses for this board such as a team that is not practicing scrum or a project manager who wants to visualize the work happening on their project. Recently, Atlassian added the ability to have a backlog option for Kanban boards which will allow you to specify a status that would represent work that it's quite ready for prime time.
Pro tip: Define your swim lanes to organize your work. By default the swim lanes will be set to look at priority but there are a variety of options to split your work into meaningful views.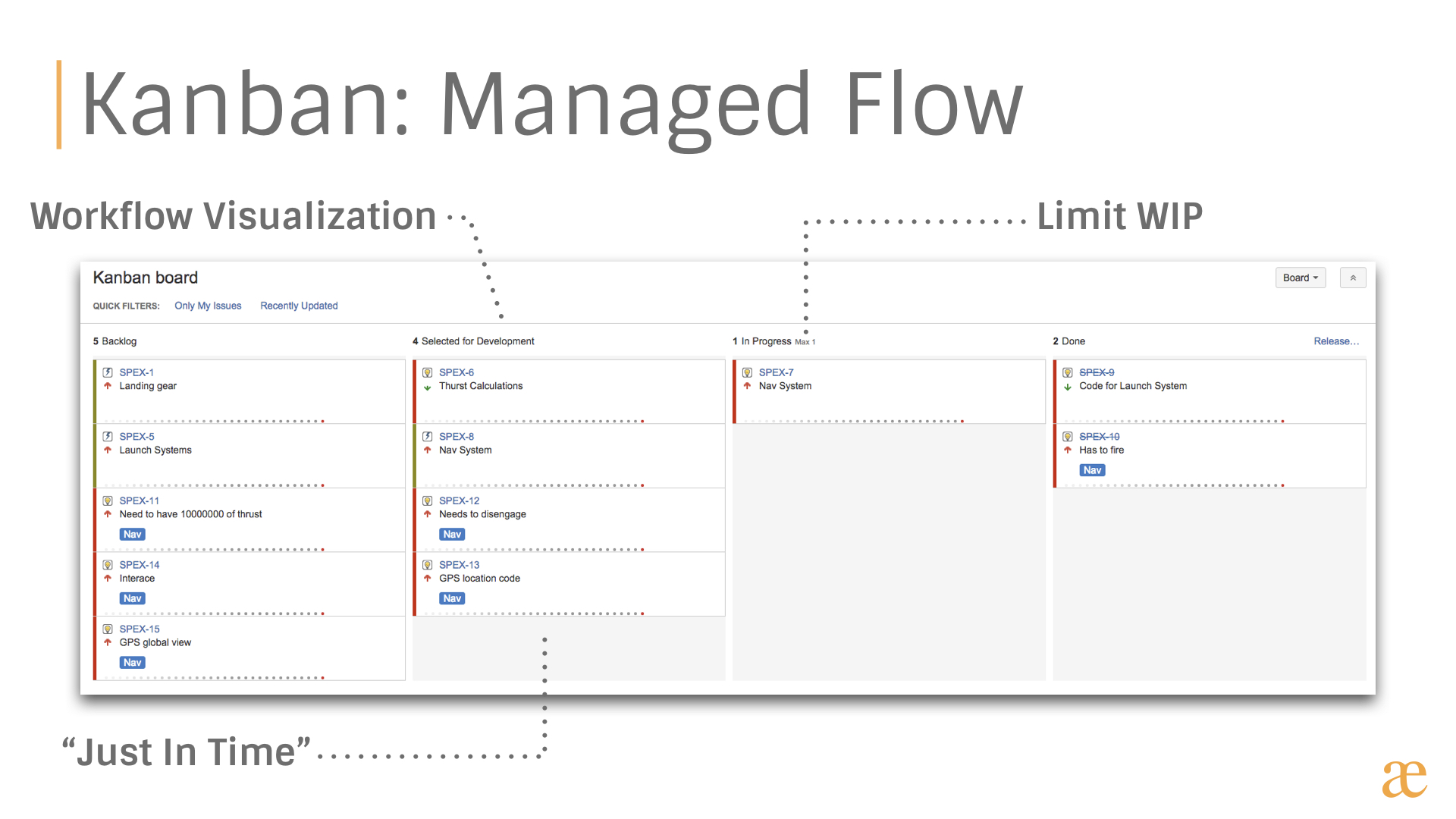 Scrum Board
Scrum promotes commitment to a subset of work for a specified time period. The Scrum Board focuses on looking at your backlog of work and pulling issues into sprints which the team will focus on completing in a specified period of time. If your team has a sizable task that they are trying to parse into manageable chunks of work, this may be the board for you as it allows users to focus only on the subset that you've committed to for that period of time.
Pro tip: Check the "Days in Column" option found in the "Card Layout" section of the board configuration to ensure your work flows appropriately.
Agility Board
Agility boards are the newest boards in Jira Software. They're perfect for teams that want to quickly jump in and get started and don't require any complicated configuration. This is a great board selection for projects that may be looking at a single issue type or if all issues follow the same workflow.
Pro tip: If your Jira Project is for simple task tracking, use a business project and use an Agility board. Its simplistic design is perfect for the Executive with too little time and no "technical" skills.
Step 3: Share and Use
Now that you've chosen (and hopefully created) your board, make sure to use it as a communication tool. Too often we see boards created but not used during meetings with team members. There is a lot of power in seeing the work displayed for the team so everyone can have a complete understanding of what the progress looks like on a continuous basis. The more you use the boards to communicate progress, the better the information will be as its submitted to the board.
Pro tip: It's important to note that when you share the board with others, you need to make sure that your filter is shared with those who will need to view the board.
Now that you have a better understanding of what the boards can do for you, go out and create a few for your teams. Experiment with different board views to see what works best. If you're still not sure, contact us! We help teams in every industry make the most of their Atlassian tools and business processes.