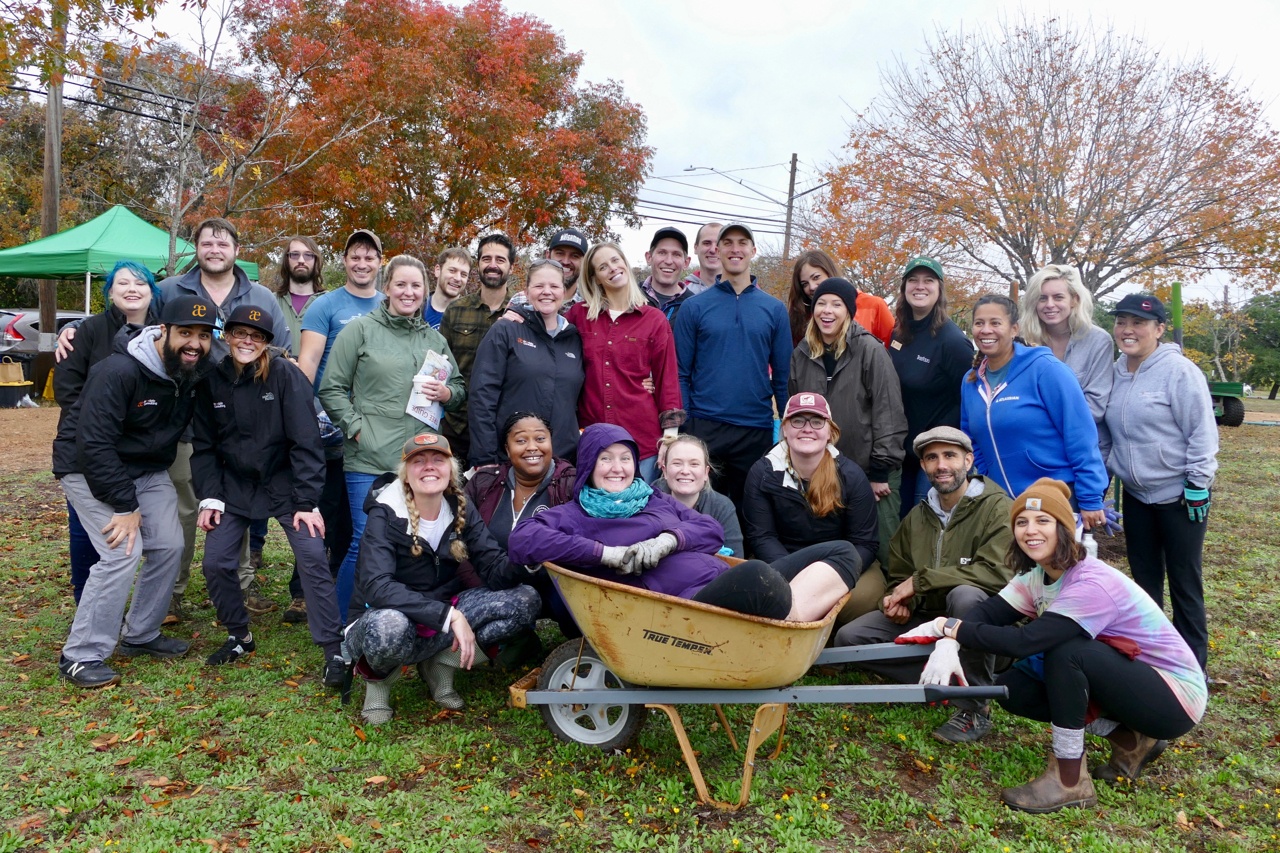 On Friday, November 22, 2019, Praecipio Consulting co-hosted a tree planting event with Austin City Parks and Recreation Department (Urban Forestry Division), and TreeFolks at Civitan Park. TreeFolks' mission "is to empower Central Texans to build strong communities through planting and caring for trees" and has also "engaged thousands of volunteers to plant more than 2.8 million trees" over the past 30 years. They have been involved in community-building events centered around pillars such as reforestation, education, and growing the urban forest. Their name tells you all you need to know about their fervor for making the Earth happier and our climate more stable by planting one tree at a time.
Planting Trees
Despite the cold and wet weather, our volunteers (with the help of the Parks and Recreation Department Urban Forestry Divison), planted new trees and mulched existing trees in the park. Volunteers consisted of 20 Praecipio Consulting employees alongside 17 friends from Atlassian and the Atlassian Community. We planted 35 trees and helped spread 8 cubic yards of mulch throughout Civitan Park. In addition, Praecipio Consulting donates to TreeFolks to help support other tree planting events around the city of Austin, such as their Tree Adoption program NeighborWoods, which donates trees to homeowners to plant in their yards. Donations to TreeFolks goes a long way; 90 cents out of every $1 goes directly to planting trees.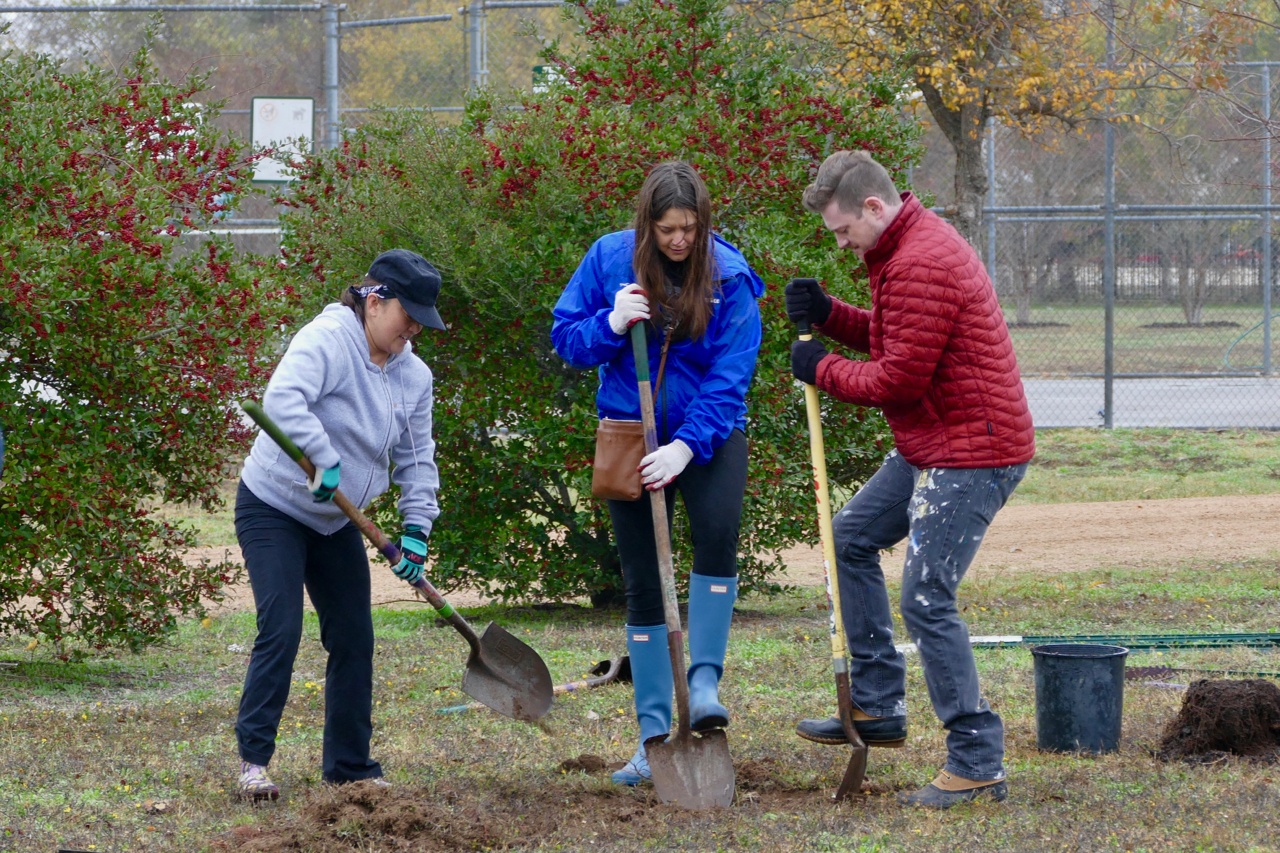 Aligning our Partner Values
If anyone wants to understand the long-lasting impact an organization like TreeFolks has on a community, one does not have to look any further than TreeFolks' own Development Director, Margot Piper, who shared a heart-warming story with volunteers at the park. "When I was seven years old, my parents and I planted our first tree with TreeFolks. To this day, my parents and I still have picnics together under that very same tree," she says with an enormous smile. It is refreshingly clear how much the organization and its mission mean to Ms. Piper. That level of affection is one of many reasons why our company chose TreeFolks as a partner.
Our Carbon Dioxide Contribution
Praecipio Consulting beli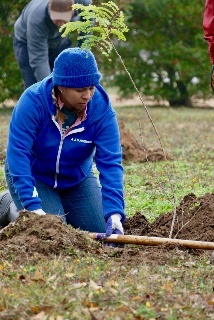 eves in encouraging and enabling others in our ecosystem to amplify our efforts. By inviting the Atlassian Community to join our event, we hope to raise awareness of this noble foundation and hope to see future collaborations. "The goal of our green works program is to get out there and do the most good possible," Praecipio Consulting's Christopher Pepe says passionately. "We could have just sent out a press release stating that we purchased a set number of carbon credits to offset our business' activities, but that doesn't lead to a change in our lifestyles," Pepe continues, "We commit to these strategic philanthropic partnerships which, in turn, enables our team to get involved—get their hands dirty—and do the most good possible for our community."
If you'd like to learn more about TreeFolks and their purpose, we invite you to join their next event NeighborWoods 500 Tree Adoption at Austin Discovery School on December 7, 2019, from 10:00 am – 1:00 pm.