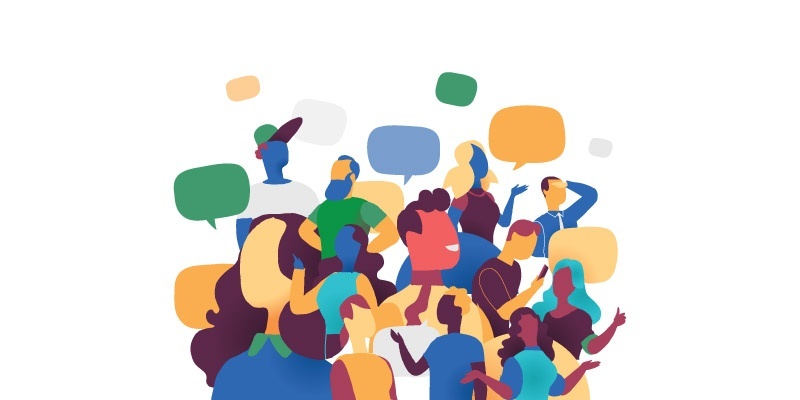 Over the past few years, we have worked with a variety of organizations to help design and build intranets. The majority of these organizations were moving away from sites that were built on Microsoft's SharePoint stack, and were looking for custom designs to better meet business needs. From creating intranets from scratch to simply offering a new look and feel, we have seen it all, and we know what works well and what doesn't. And we have noticed commonalities between organizations looking for an intranet solution. Organizations often share the same goals and challenges, and all can agree that the idea of building an intranet can seem daunting.
Most organizations have common goals that include:
Improved collaboration between teams/departments

Improved searching for resources within the organization

A one-stop-shop for employees to consume relevant company information and applications

Corporate identity

A system that's easy to update and maintain
These organizations also have common challenges:
Complicated customizations

The need to find experts that work with development after the instance has been running

Integration with other tools

Mobile access
Yes, there is a solution. No, the Intranet is not dead. It is evolving.
Instead of the intranet serving as just a database, it can serve as a social and collaborative platform with the ability to archive information and documents. Having a knowledge base as an intranet can help organize documents and information in a hierarchical structure.
Intranet solutions based on Atlassian's Confluence can help users and employees locate and view information faster and use applications relevant to their roles and responsibilities – allowing businesses to publish information for their employees on a need-to-know basis and allow restricted access that is dependent on groups. An intranet is an efficient way to provide easy access to all authorized users within the organization, even on a global scale.
While Confluence can serve as an intranet and knowledge base for organizations, it falls short in meeting the 'Intranet 1.0' and 'Intranet 2.0' requirements, nor does it try to. Luckily, there is a solution. Linchpin, a fully personalized collaboration hub, focuses on modern team collaboration (Intranet 2.0) as well as the classic intranet (Intranet 1.0), and is based on Atlassian's Confluence.
The Linchpin suite adds modern intranet features at a lower cost on an easy-to-use platform. It was designed for large companies needing to communicate far and wide. Linchpin allows management the ability to distribute important information top-down with customization options for content dissemination. Linchpin turns Confluence into a modern, collaborative, user-friendly intranet.
Why Linchpin?
Integrates top-down communication aspects of large companies ("Intranet 1.0").

Reduces complexity through personalization based on language, location, department, etc.

Improves social features by adding microblogging and beefed up profile pages.

Integrates other enterprise applications making it the web cockpit for all things digital.

Builds on a system your people already love and makes it the foundation of your intranet.

Saves you tons of license fees compared to the usual intranet suspects (Sharepoint, JIVE, Salesforce, etc.)
With Linchpin Mobile, organizations can now bring the entire intranet to the palm of their employee's hand, no longer requiring them to be at their desk or in the office. The mobile feature allows all employees to stay connected, informed, and up-to-date on the latest company news, no matter where they might be. Employees can even customize the content they receive, search for colleagues, allow notifications, share pages, create collaborative works spaces, and more!
As organizations have the need for employees to collaborate and communicate, the intranet will be alive and well. To learn more about Linchpin and Confluence, check out our upcoming webinar.