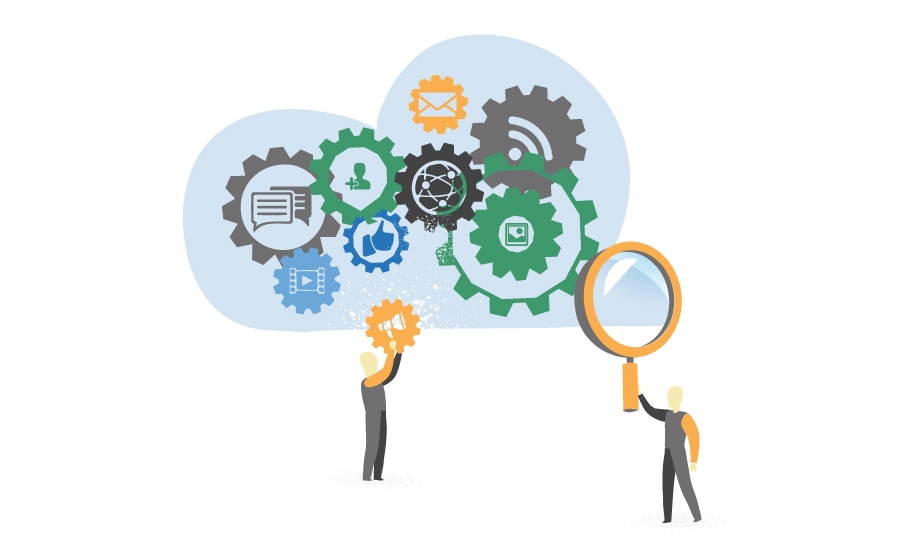 As a marketing professional, I had a limited exposure to Jira before I joined Praecipio Consulting. Praecipio Consulting is an Atlassian solutions partner, and now, I eat, sleep, and breathe the Atlassian toolset. But before I really knew what it was, I used Jira Software to collaborate with a distributed team on a project. It was an interesting experience using Jira, because this was a ticketing system for 'IT guys and coders,' not for precious marketing professionals - right? I had been happy - or at least at peace - with using Microsoft Project, Sharepoint, One Note and Excel spreadsheets, along with Customer Relationship Management (CRM) and marketing automation software. But when I saw my first kanban board, and how easy it was to create, organize and visualize work in process, I thought this was a great way to begin an agile marketing shift.
While I'm still getting used to an all Atlassian world, I'm excited to share with you how ticketing software, originally designed to track software bugs, along with other Atlassian tools, have shown me a path towards an agile marketing future. So, here's my 101-level guide to using agile methodologies and tools to manage marketing projects.
Marketing Tasks = Jira Issues/Tickets
Think of your marketing activities as Jira Issues. For example, say you're hosting a webinar next month. Login to Jira, create a new epic for the webinar, give it a name, provide some additional details (the sky is the limit, you can customize the kind of information you want to capture) and click save.
But wait. A webinar has a lot of subtasks within it: you also need to set-up a landing page, attach a form, create thank you emails and internal notifications, schedule the speakers, write a script, create the presentation, setup dial-in info, and a lot more. You can add all of those tasks, too, under the webinar ticket and create a nice, tidy place to track all activities. And, just like marketing automation tools that let you automate repetitive actions, you can create a Webinar Issue template that generates all of these recurring tasks each time you plan a new webinar, saving a lot of time and repetitive work.
There's a lot of work up-front to set up your tasking, but once you've done it you can continuously improve and become increasingly efficient and fast only making small adjustments.
Tracking Assets and Tasks
Now that you have a task list of marketing activities, you have to create the actual assets. You write email and web page copy. Your designer creates beautiful graphics. Your digital folks create tracking links and create a home for all this precious content to live. Confluence gives you a place to create or simply store these assets in a single repository. And you can link the individual tasks from Jira to these pages in Confluence, giving you immediate, bidirectional access between tasks and the actual work product. This is pretty handy and makes team collaboration a breeze.
Again, you have to do some advance planning and preparation to make this work seamlessly. But it's worth the effort in the long run.
Using a Kanban Board
With marketing activities and their related subtasks entered into Jira, and a place to house your marketing assets, you can start managing a project. What should the team be working on first? Where are we on the case study copy? Is Elaine finished with the banner ad artwork? A Kanban Board lets you see where these tasks are in their lifecycle, from "Backlog" to "In Progress" to "Complete" (you can customize these labels, as well). At a glance, you can see how much work is done, how much is in flight, and what's coming up. Do you think the white paper project is more important than the brand guidelines update? Move the brand guidelines to the backlog and focus on the white paper.
With a Kanban board (and even other boards, like Scrum and Agile), you can adjust your work priorities instantly, making it easy to see who is doing what and when it will be done. Ultimately, agile boards help teams improve communication and collaboration.
Plan Alignment
Kanban boards are super cool, as are scrum boards. Portfolio for Jira, too, can help you create a marketing roadmap to visualize all your projects over time and track resource availability and capacity. Once you've got your marketing ducks in a row, Portfolio will allow you to not only visualize a plan the way you've designed it but also create variations. That's pretty dang neat! Admittedly, there's a lot of work required to make the best use of this tool. But again, once your organization is actually organized, your project management can become amazingly powerful and useful.
Now what?
Now, we've learned that Jira is a powerful tool that welcomes all - not just software and IT teams. And if you didn't know about Confluence or any of these awesome planning tools, you owe it to yourself to consider them for organizing your marketing plan. If you're interested, start by checking in with your IT or software development teams. Chances are, they are using Jira and possibly Confluence right now. There's your starting point. And if you want a demo, or to purchase licenses, or need help getting started, let us know!