What do you get when you put 10 developers in an 18th floor downtown Austin office with 24 hours worth of tickets, iced coffee, beer and pizza?
The 24-Hour Atlassian Hack-a-thon.
The first charity event for the recently-opened Austin office kicked off significant work around the Make a Diff website, where Atlassians, Experts, and developers around the city committed a full day and night's efforts towards resolving issues. To give back, all participants had to do was search for Jira issues by fields such as expertise, assign to themselves, and work to resolve. The charity model, as user-friendly as the Atlassian product stack itself, unlocks the power and skill set of people looking to make a difference in a collaborative, effective, and fun environment.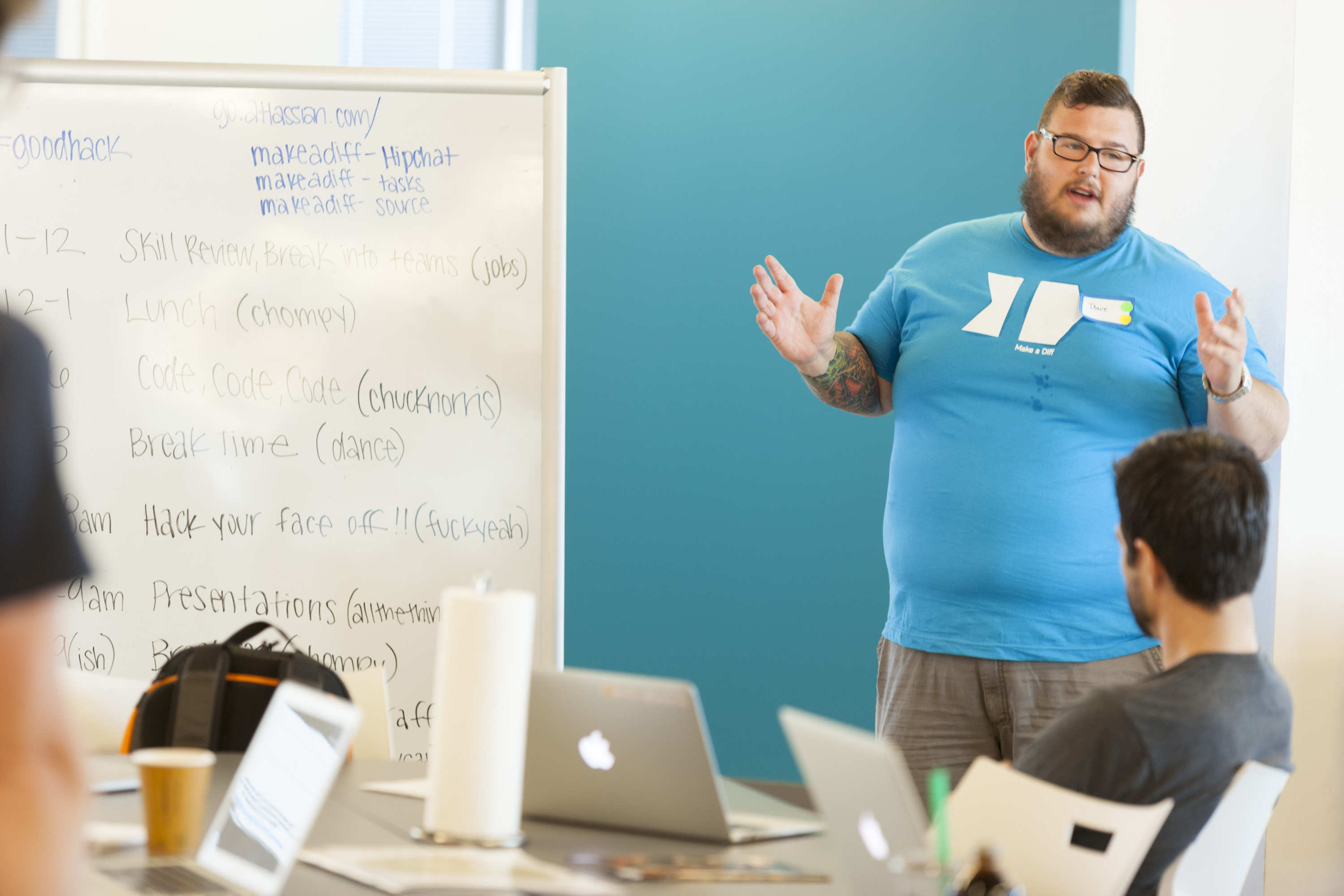 Dave Nicholson, Atlassian Hack-a-thon Organizer, gives the team a pre Hack-a-thon pep talk.

Growing from the Atlassian Foundation, where one percent of profit, employee time, and company equity is donated to a non-profit, volunteers donated their knowledge, skills, and time towards improving the Jira plugin that drives the Make a Diff website.
Praecipio Consulting's Bryan Robison, Senior Solutions Architect and Certified ScrumMaster, jumped at the opportunity to donate time to Make a Diff. "I've participated in charity code-a-thons before....[those] code-a-thons [were] only 8 hours, so it's nice to have the time to accomplish more." The seasoned veteran's secret to maintaining his coding focus and stamina for 24 hours? "Stay hydrated."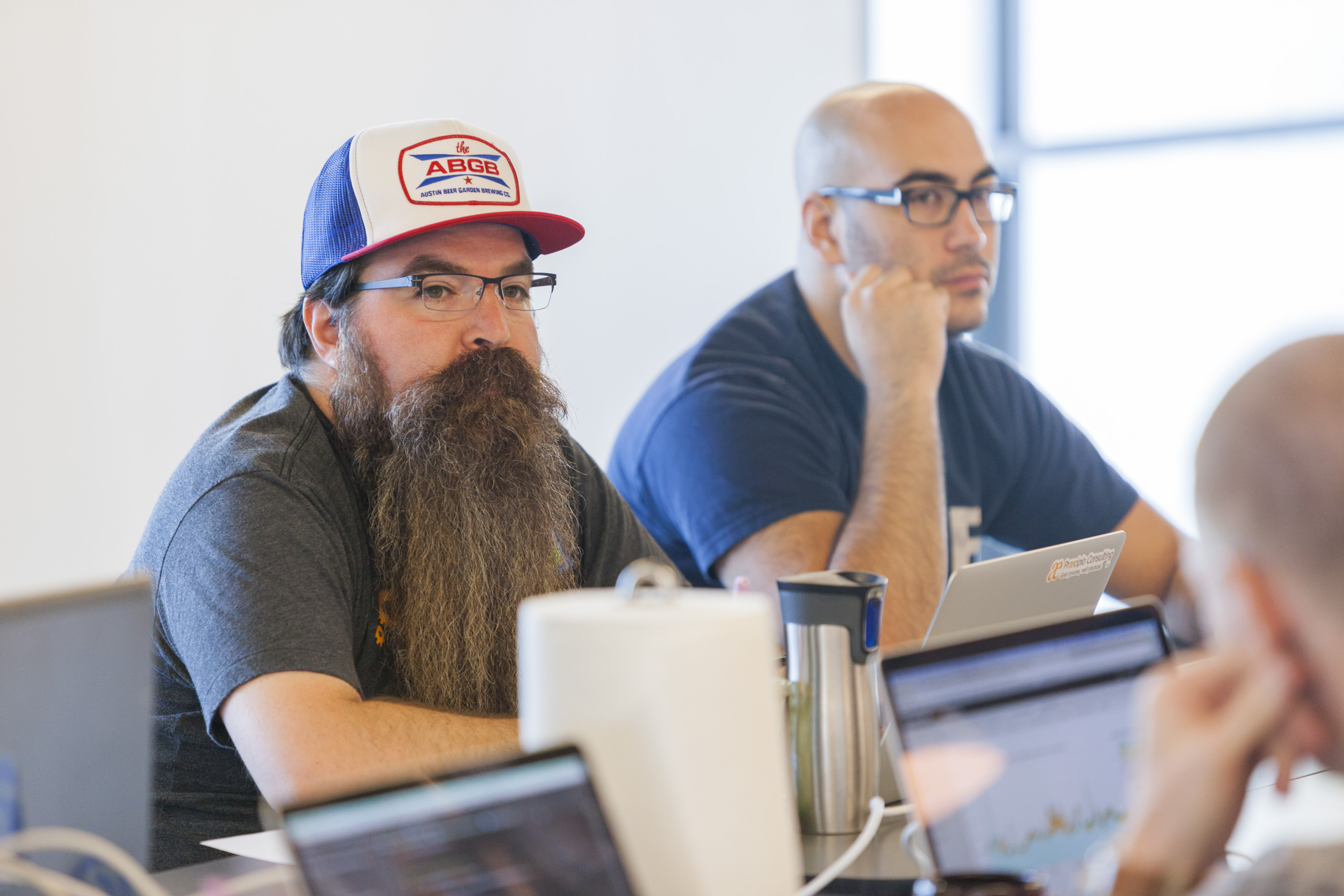 Bryan Robison of Praecipio Consulting, Scrum Master and glorious beard-haver
By the end of the Hack-a-thon, bleary-eyed, caffeine-fueled developers were able to resolve 19 Jira issues and vastly improve the user experience of the Make a Diff website. In 24 hours, countless lines of code were written; large quantities of snacks and soda were consumed; non-profits can now log on and find the skills they need more easily; and four sets of group push-ups and planks were completed. Volunteer and Praecipio Consulting Business Development Manager Shayla Sander is already looking forward to next year's Hack-a-thon. "Atlassian embraces socially minded endeavors. It helps us to achieve goals greater than ourselves."
Gahndi said "Be the change you seek," and Atlassian puts their time and skills where their mouth is, listing the inspirational quote as one of their company values.
The user story of the July 2014 Hack-a-thon? A good time and a #goodhack was had by all.