Between Atlassian Summit and the launch of
GreenHopper 6
, the Atlassian team took a break to conduct an innovation week. Basically, the team had saved up their
"20% time"
over a number of weeks to put it to use during one week.
Like all Atlassian 20% time, the team got to choose what they want to work on, in this case three neat features came to light:
GreenHopper TV
GreenHopper TV came out of the desire for our customers to be able to update their board on one computer and see the results on another. For instance, if Michael on the team in Sydney updates the GreenHopper Team board, I would see that immediately on my board when looking at it in Austin. This is a nifty new feature that Michael Ruflin and Brad Baker worked on.
Card Colors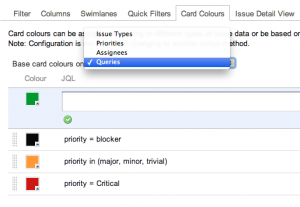 One of the pieces of functionality that GreenHopper Classic mode included was the ability to change the color of the card, depending on its Issue Type. Martin Jopson and Michael Ruflin took that further in Greenhopper 6.0.2 with the introduction of configurable card colors based upon Issue Type, Assignee or JQL. How cool is that?! You can change the color of the card based on JQL – very useful if you want to color based on SLA, for instance.
Simplified Workflow
The simplified workflow was an approach to avoiding the complexity involved in adding an additional column to the GreenHopper board – add status, create draft workflow, add transition, add step, publish, etc.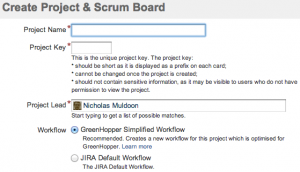 Michael Tokar worked on this one and managed a mighty feat – every new project and board created via the GreenHopper Getting Started page can opt to use the GreenHopper Simplified Workflow which enables the board owner to add columns to their hearts content.
Keep an eye out for goodness from GreenHopper Innovation Week. The team is working on some very cool stuff!