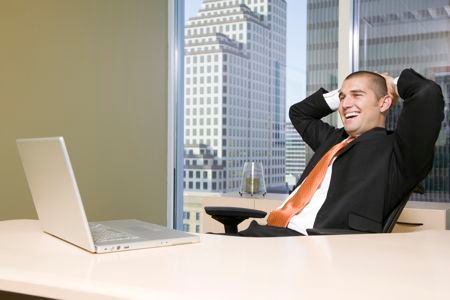 We recently heard a traffic analyst from the Texas Department of Transportation (TxDOT) speak about traffic analytics. Living in a city with the fourth-worst automobile traffic in the US, the topic was particularly engaging.
The analyst spoke about the need for data management in traffic analytics. Using traffic-counting devices placed strategically along Austin's freeways, TxDOT collects data at fixed intervals each day. These data points can be programmed to collect relevant data – in this case, average vehicle speed and highway capacity – allowing the business to know more about their problems and facilitating more appropriate solutions. TxDOT's data points help them analyze Austin traffic patterns and identify consistent problem spots. They can then, with clarity, allocate funding toward the most effective solutions.
On a smaller scale, we spoke with an insurance agent last week who mentioned the wealth of documents he stores online for his firm's clients. The firm stores every piece of client information in a digital content management suite – which in the insurance practice equals a lot of documents. While the initial process of digitizing client forms and documents might have been tedious, the firm can now intelligently access (or allow their clients to securely access) client information almost instantly. Moreover, the digitization process was designed and tested at the beginning, making the regular digitization tasks repeatable, predictable, and fast – thereby making the business more intelligent.
Businesses have always found ways to make their processes more efficient to improve their bottom line. These examples show us how businesses are doing so with technology – and how footing the bill for it now can earn a healthy ROI later. Whether you're a large enterprise (like TxDOT) or a small one-shop business (like the insurance agency), technology can help you save cash by saving you work. In the same way organizing your desk may help you be more productive, saving your employer money, organizing your business information may help your business be more productive, saving the business money. And in the same way TxDOT uses data points to identify problem spots, you can use data points to analyze problem spots in your own business.
Process management applies to the business at all ends. And the profit's in the process. Good technology can improve process; good process can improve profit; good profit is just plain great. For the transportation firm, custom technology prevents them from having to mine through data every time a particular piece of traffic data is needed. For the insurance agency, a well-built content management system (CMS), or a software that holds and manages your business information, saves employees a wealth of time and money by merely making their information easier to find on the fly – in addition to making it available anywhere and reducing overhead.
Good technology, good process. Good process, good profit. We love improving business process – and since it's relevant anywhere, it's a little hard to keep our minds off it sometimes…
Want more? Contact us here.
Image courtesy of Patrick Lane Photography.