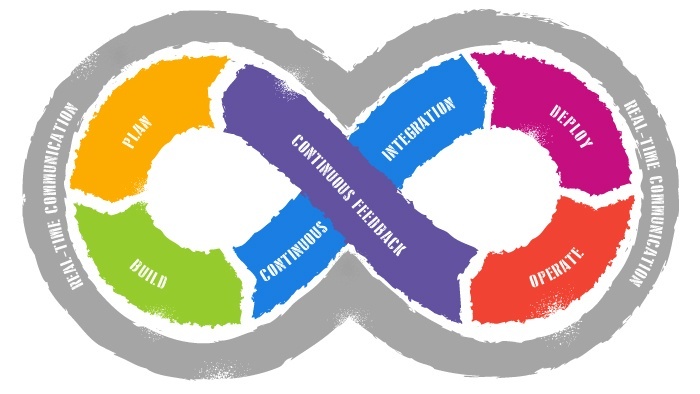 Investing in technology should be exactly that: an investment. Technology should accelerate your business and allow you to deliver products and services to your customers more quickly. In a word, DevOps. At Praecipio Consulting, not only do we help organizations adopt DevOps best practices, but we work in it every day with our products and even within our services organization. Investing in the right technology to drive your DevOps initiatives should net you a significant ROI, but why?
At Praecipio Consulting, here's why we believe in DevOps:
Deliver value faster and more efficiently
Deploy more frequently, fail less, and recover faster
Unleash the power of high performing employees
But how do you measure the ROI of that investment? Start by measuring the bottom line of your employee's impact.
You can measure the potential impact of savings and value by calculating the Cost of Downtime and Cost of Excess Rework happening in your organization. DevOps helps companies reduce waste by eliminating costly hand-offs and rework. The best way to measure this impact is to calculate these costs and establish a Key Performance Indicator (KPI) that focuses on reducing these costs. First, let's look at how these two are calculated:
Cost of Excess Rework
Cost of Excess Rework = Technical staff size × Average salary × Benefits multiplier × Percentage of technical staff time spent on excess rework
At a moderately performing small- to medium-sized business with 250 engineering staff, times $105,000 average salary, times an average benefits multiplier of 1.5, times 22% of technical staff time spent on excess work equals $8.66M (cost of excess rework) *
250 * 105,000 * 1.5 * 22% = $8,662,500
Rework can come in many forms: Defects, missed requirements, unused or poorly written tests or test cases, repetitive manual actions, etc.. While there is no way to completely eliminate rework, there are ways to reduce it through the automation of processes in key points of your DevOps lifecycle. Assuming the Technical Staff size, average salary, and benefits multiplier are fixed, the reduction in the Percentage of technical staff time spent on excess rework will have the greatest impact in moving the KPI to reduce this cost. Review your current manual or repetitive processes and automate them. Even small changes can make a big impact. If we reduce the rework percentage by five percent:
250 * 105,000 * 1.5 * 17% = $6,693,750
That's a reduction in cost of $1,968,750!
Cost of Downtime
Cost of Downtime = Deployment frequency × Change failure rate × Mean time to recover × Hourly cost of outage
At a moderately performing organization that features 32 deploys per year, times 38% in change failure rate, times 2 hours mean time to recover, times $500,000/hr cost of the outage, equals $12.16M. (cost of downtime) *
32 * 38% * 2 * $500,000 = $12,160,000
While you instinctively know that downtime is expensive, you also know that downtime is inevitable. Instead of implementing complicated or burdensome change control processes to eliminate this risk, focus on the change failure rate. While there are other ways to reduce costs by reducing the mean-time-to-recovery, which we address here, allowing teams to continuously deploy to production-like environments automatically means a reduction in the change failure rate. As we saw above, even a small change can make a big impact. If we reduce the change failure rate by five percent:
32 * 33% * 2 * $500,000 = $10,560.000
That's a reduction of $1,600,000!
Keep in mind, the examples above are based on a moderately performing organization. These are 'on average' numbers, and it is important to take the costs of your organization and apply them to these formulas. The costs will only go down as performance increases when you streamline processes and adopt DevOps. Also, remember that every organization is different, and every organization has its own business model, but you get the idea.
Knowing these formulas will help you establish a greater cost savings and a higher value proposition to your organization and customers. You need to start looking for the right tools and training to make your technology transformation a reality.
What could your organization do by recovering this lost time and resources?
Allow additional brainpower to be dedicated to innovation? DevOps training, with proper implementation, will increase your organization's productivity and create a culture of high-performing, innovative teams.
Purchase tools that allow for tighter integration and automation? DevOps tools, when using agile methodology, work best to track planning, building, continuous integration, deployments, operations, continuous feedback and team collaboration. Giving a better view of the Big Picture.
Deploy quality products and/or services quicker, with fewer bugs? High performing DevOps teams deploy 200 times more frequently with 2,555x faster lead times.
And the list goes on…
Knowing how to determine the cost of downtime and excess rework are two key factors in calculating your DevOps ROI. Add this to the right tools and training and you have a formula to streamline processes and improve outcomes while saving on cost.
The Praecipio Consulting formulas:
Tools + training = process improvement
Process improvement = cost savings and increased value (goal)
Our knowledge and expertise of DevOps processes and the Atlassian Suite can help our clients operate more efficiently, at a lower cost, and with greater results. Our time-tested delivery model ensures you see measurable ROI from your Atlassian tools.
Looking to make a DevOps transformation? Contact us today.
* = 2016 DevOps Data Report