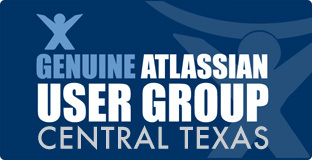 To all Austin-area Atlassian users (we know there are lots of you) – please join us next month for the second-ever Central Texas Atlassian User Group (CTXAUG)! At our first meeting we enjoyed snacks, beer, two Jira and Confluence whizzes, and the chance to talk shop with other Atlassian users about how they use Atlassian tools.
The event is free – just RSVP here and show up Wednesday May 18 at 6PM. Location and directions on our Meetup page.
Whether you're a Greenhopper fan, crazy about Crucible, or just looking for advice, come on down and have a good time. We'll look forward to it.
Follow us on Twitter at @ctxaug.