As the summer comes to a close here in America, another season arises upon us that encapsulates the fall and winter seasons for the better part of 6 months. That fun and exciting season is American football ladies and gents! A nationally televised spectacle that brings together all types of people and backgrounds to witness the output from an assembly of individuals striving to capture a "W" or win for their respective team(s) and organization(s).
With the exception of the direct national spotlight, the aforementioned statement sounds a lot like what Project Management entails. If we take into consideration the end-to-end phases of both Football teams and PM teams, we can see there are frameworks and disciplines that run parallel to accomplish the "finished product" (which is ultimately what the end-user or fan actually sees).
Below, is a side by side comparison of the phases and how similar they are in relation to one another: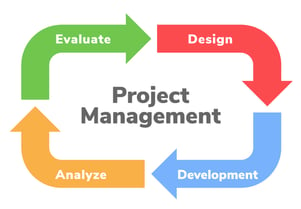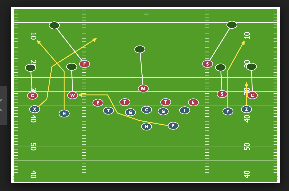 Project Management Framework Phases & Explanations

Football Framework Phases & Explanations

Project Initiation

The first phase of the project lifecycle. This is where the project's value and feasibility are measured. Project managers typically use two evaluation tools to decide whether or not to pursue a project. Product Owners are key stakeholders and generally have a vision that he/she has to convey to the scrum team.

Talent Assessment & Utilization

This phase is where coaches and internal staff line up and evaluate the current talent (player's) and incoming talent they have for the upcoming season in oder to develop schemes and strategies that will be implemented towards the upcoming season. In relation to Project Management, the Head Coach would serve as the Project Manager defining the team and the direction they should go. Assistant Coaches would be more of the Product Owners with them needing to coach their player's (scrum team) specific techniques and the fine details of the schemes in to fit execution. This will involve many hours of building play-books, film repositories, team drills and sessions to help build examples in order to convey clear, concise messages.

Project Planning

Once the project receives the green light, it needs a solid plan to guide the team, as well as keep them on time and on budget. A well-written project plan gives guidance for obtaining resources, acquiring financing and procuring required materials. The project plan gives the team direction for producing quality outputs, handling risk, creating acceptance, communicating benefits to stakeholders and managing suppliers.

Offseason Workouts

This phase is the most important as it broken down into smaller meta-phases which put into action team chemistry, focus and preparation that will guide them to the start of the season. Here, many resources are compiled/executed in order to mold them team. This includes strength and conditioning (winter & summer), nutritional diets, film-study and wellness (recovery & massages). All of which are under a close watch with analytics playing a huge role in the development and growth of the athletes. In the NFL, there is a practice period called OTA's (Off-Season Training Activities) where the team has mini-practices that are built for speed and efficiency and in college, Spring Football which essentially is the same concept where development is further evaluated to determine if the team is capable to match the derived schemes with the personnel they have long-term.

Project Execution

This is the phase that is most commonly associated with project management. Execution is all about building deliverables that satisfy the customer. Team leaders make this happen by allocating resources and keeping team members focused on their assigned tasks.

Practice & Game Day

Just like project management, this is the phase where the strategies and playbook installations are put to the test with full-blown practices up to 2x/day to refine and simulate what actual game speed and tempo would be. This allows the coaches and team to have a concrete idea of what they envisioned vs what they're actually able to execute. Furthermore, this is an area that allows coaches to further determine how effective the off-season development was and if the proper adjustments were made from the previous iterative-shortened cycles of the previous practices. This essentially moves to " Game-Day" where the players and coaches are able to showcase to the world and those watching the product that they've come up with for the start of the season.

Project Monitoring and Control

Monitoring and control are sometimes combined with execution because they often occur at the same time. As teams execute their project plan, they must constantly monitor their own progress.

To guarantee delivery of what was promised, teams must monitor tasks to prevent scope creep, calculate key performance indicators and track variations from allotted cost and time. This constant vigilance helps keep the project moving ahead smoothly.

Film Study & Adjustments

Many variables play into the season that are realistically expected but not hoped for. Issues such as injuries, player conduct, chemistry and coaching can contribute to negative/positive outcomes and performances. Being able to monitor this with rigorous film study and culture curation can absolutely help soften the blow of negative outcomes but also serve as a roadmap in the continuation of success. Much like project management, key indicators must be addressed and preventative maintenance must be accomplished in order to keep the momentum towards the end goal. Many bumps may occur but this is where flexibility and team focus are paramount. Usually coaches and players alike will remind themselves and others of the long-road they took to get to this point and the importance of team camaraderie. In a sense, there could be another project spun up in the middle of the season that could be supplemental to the primary project which forces a huge amount of flexibility. Although the odds of executing are high in failure rates, there have been numerous teams that have gone on to conquer and eventually have a winning season and sometimes a season resulting in the ultimate goal of a "championship"

Project Closure

Teams close a project when they deliver the finished project to the customer, communicating completion to stakeholders and releasing resources to other projects. This vital step in the project lifecycle allows the team to evaluate and document the project and move on the next one, using previous project mistakes and successes to build stronger processes and more successful teams.

End of Season

The end of the season marks the end of that particular team. In football, and sports in general, no (1) team is ever the same. Off-Season trades, Retirements, Drafts and coaching changes in the NFL are always a guarantee and the same goes for college with the exception of graduation, transfers and recruiting classes from High School to College. These variables all play into the development of a new team with new goals for the new year.

The summation of the season is literally defined by the W-L (Win-Loss) column. It doesn't matter about what was in between or participant trophies but rather if the team delivered. And that is much like Project Management, " What did you deliver?" A "W" (win) or "L" (loss) for your spectators/customers?
Ready to tackle an Atlassian project? Contact Praecipio Consulting to learn more about our expertise across a wide array of management methodologies, and deep knowledge of the Atlassian toolset. Or take some time to view our webinar Agile Project Management with Atlassian and Tempo to learn how to seamlessly manage projects and portfolios in one place.