The latest release of the Atlassian's Confluence SharePoint Connector is loaded with new features that turn SharePoint into the social collaboration platform you always wished it was. Best of all, it's available for download today…here's the scoop:
Unlock Documents and Lists stored in SharePoint
With Atlassian's redesigned SharePoint list macro, anyone can insert their favorite SharePoint lists into Confluence without needing to know wiki markup.
1. Smarter SharePoint List Macro
New 'Smart Fields' for the 'SharePoint List Macro' in the Confluence 'Macro Browser' make light work of finding your 'Lists' from SharePoint and embedding them into a Confluence page for others to see.
2. Custom SharePoint List Views in Confluence
We've also made it easy for users to reuse the custom list views they've configured in SharePoint. Getting your personalized SharePoint experience in Confluence is now just a couple of keystrokes away.

Bring Social Collaboration into SharePoint
Experience the collaborative advantages of Confluence inside SharePoint like never before with new social features for SharePoint users.
1. Bring Confluence Blogs into SharePoint
A new Blog Post Web Part lets you bring the rich discussions and newsworthy content shared in Confluence, into SharePoint. And, with the power of Web Part Connections, you can connect a Blog Post Web Part to the new Blog Post Tree View Web Part. This lets SharePoint users browse all the blog posts in a Confluence Space directly from SharePoint. Now everyone can stay-up-to-date on the important announcements published in your intranet.

2. Post comments on Confluence content from SharePoint
Users can now make comments on the Confluence pages and blog posts they consume in SharePoint allowing more people to contribute to the conversations taking place inside your Confluence wiki.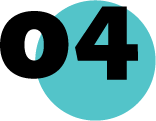 For Administrators…
One-step Farm-wide Settings
We're always striving to make the life of administrators easier. In this release we've added a huge time-saving feature – connecting your entire SharePoint farm to Confluence is now single-step process. Now when you add more SharePoint sites to your Farm, they'll be automatically connected to your Confluence wiki.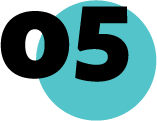 Available Today!
There are even more improvements in the SharePoint Connector 1.4. Go get it, try it out, and let us know what you think. Check out the release notes here, or go ahead and download!