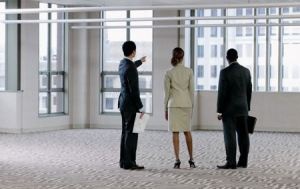 According to Forrester's latest research, IT spending is expected to grow 6.6 percent in 2010 to $568 billion. In order to realize the value of these investments, organizations may adopt industry-consistent frameworks like ITIL to improve IT process and establish reliable data points to measure success.
Here are 5 useful ITIL implementation tips:
1. ITIL is an IT-Wide Strategy
Any ITIL process implementation has IT-wide impacts. Because of this, the implementation must be aligned with other IT initiatives within the organization, focusing on accomplishing ITIL success while preserving the overall benefit to the organization. ITIL should guide all strategic initiatives.
2. Consider Post-ITIL Organization Before Jumping Into Implementation
Introducing ITIL processes creates new tasks and roles that could impact an organization's current IT service management structure. Foreseeing this possibility helps guide management toward supporting a new IT organization.
3. Prioritize Process Selection
Implementing every ITIL process at the same time isn't necessary. ITIL processes should be selected based on areas where the organization needs improvement, and areas that will drive the most business value/greatest ROI.
4. Set Your Baseline Early; Have Realistic Expectations
The acceptance of change, of course, takes time. ITIL's implementation is a significant change to an organization's IT environment, and its processes will have to mature before subsequent ROIs are recognized. The delay of ROI-producing data points will delay the qualified legitimacy of the ITIL venture—making the change harder for employees to swallow.
Establishing an early baseline of key performance indicators (KPIs) from which to monitor ITIL success helps employees be more open to and engaged with the change. Chosen KPIs should be business-focused and clearly understood, so employees don't waste time measuring unnecessary data points.
5. Communicate, Communicate, Communicate Success
Let's face it: implementing ITIL isn't a quick job. The longer a project takes, the harder it is for employees to see its worth.
This is why communicating success to everyone involved in the implementation is essential—so employees are reminded they're working toward something that will make them more efficient and profitable, and prepared for change. Success not only boosts morale. It qualifies and legitimizes the project. Failure to communicate success may double employee resistance to change over time.
Thirsty for more? Contact us here.
Image courtesy of Patrick Lane Photography.