With the rise of CaaS (Containers as a Service), many organizations as well as cloud service providers (including Amazon, Google, and VMWare) are looking to container deployment to expedite releases with new, lower strain on dependencies. Offering flexible deployment in addition to heightened security through resource isolation and microservice architecture, Docker allows companies to spin up consistent, stable, and secure environments for everything from development to sales demos.
O'Reilly's 2015 State of Containers and the Docker Ecosystem found 65% of organizations polled are leveraging containers, of which 78% of those specifically use Docker. At Praecipio Consulting, we've partnered with Docker to offer integrated CaaS solutions for teams leveraging Atlassian, helping industry-leaders do work faster, better, and at a lower cost.
How can integrating Bamboo with Docker deliver unprecedented ROI for your organization? Get your team up and running with Docker using our 3 expert tips!
1. Get the Docker Toolbox
Whether you're building a house or building a release, the right tools are critical. With Docker, you can easily download the tools you need to get started containerizing builds today! Simply visit Docker's site to download everything you need to start working with containers on your local machine. It includes the Docker client, Compose, Quickstart Terminal and Kitematic. Now your machine can run Docker in a virtual machine directly on your local machine. Start playing with images and containers either through the command line or using Kitematic!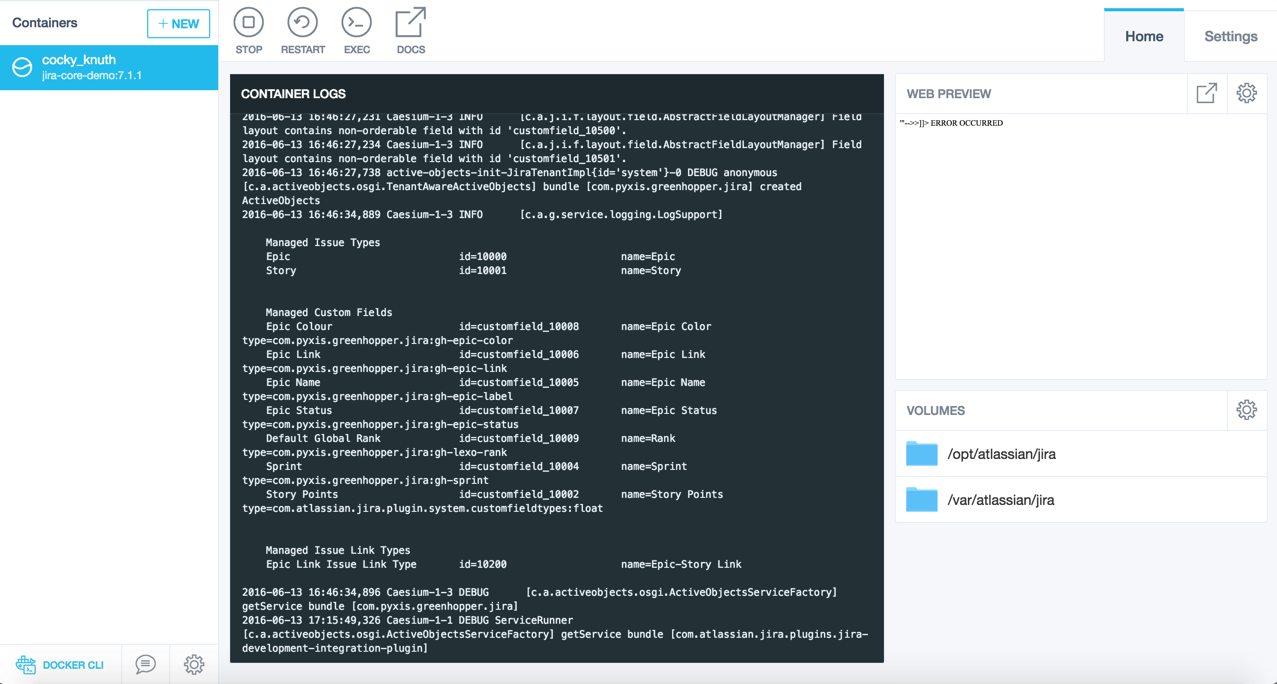 Kitematic (Beta) lets you visualize and manage the containers through a simple yet powerful graphic interface.
2. Get Visual with Docker Hub
A shared value of both Atlassian and the OpenSource community is collaboration, which Docker intrinsically promotes with Docker Hub. Docker Hub is a great way to find, share and collaborate on Docker Images. The Image is the template for each individual container including the dependencies your code needs. Start with one of these to start working with your code in containers right now. Whether you need an Apache web server, a Python-based environment , or a Redis key-value store , there's a Docker Image to work with to run your service.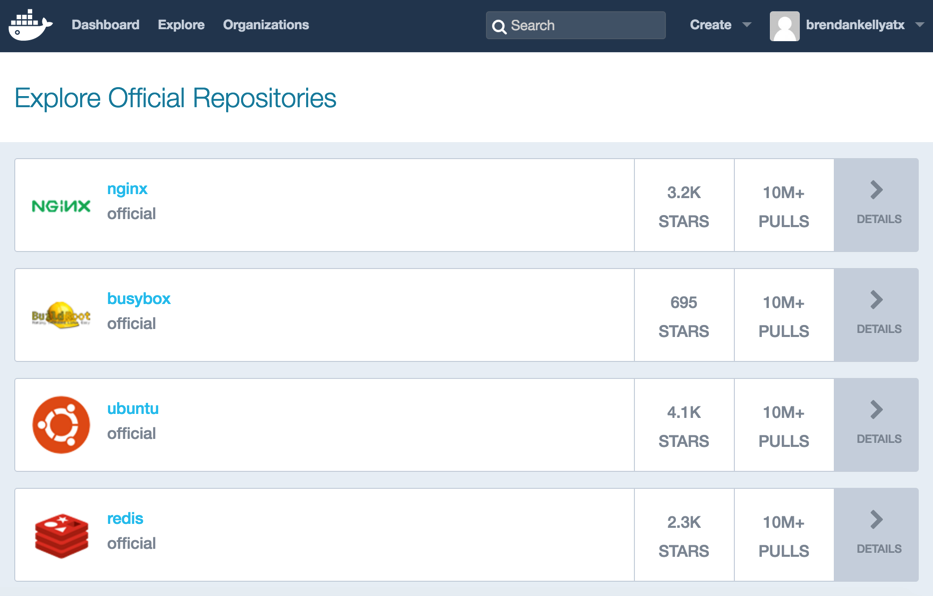 DockerHub let's you easily search and find the latest and greatest Docker Images to run your software.
3. Scaling Container Deployment for the Future
Docker's impact on the future of software development extends far past DevOps, paving the way for unprecedented innovations in technology. At this year's AtlasCamp, Atlassian Developer Advocate, Nicola Paolucci brilliantly breaks down how we can use containers, Docker's orchestration tools, and micro-services to build applications of the future.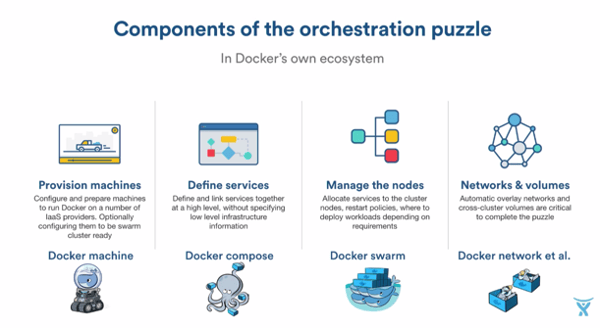 How various Docker tools enable micro-services in containers to run in harmony. Source: Atlassian.
Docker + Atlassian Expertise
Ready to take your DevOps to the next level with Docker and Atlassian? Contact us to learn how we help teams from development to sales leverage Docker and Atlassian for more agile deployment.